Taking place from May 10 to May 12, 2023, in the sun-drenched city of Malaga, Spain, the VITUR Summit served as a pivotal event for the vacation rental industry. This conference offered a unique opportunity for vacation rental managers to connect, learn, and stay ahead of industry trends.
The Value of Conferences
The dynamic world of vacation rentals requires constant learning and adapting, making industry-focused conferences like the VITUR Summit invaluable. These events provide a wealth of knowledge, featuring expert talks, interactive workshops, and panel discussions, and fostering an understanding of the latest industry trends and market dynamics.
Networking Opportunities
In addition to the formal sessions, the VITUR Summit 2023 also offered a host of networking opportunities, one of the most anticipated being the networking dinner and drinks. This event allowed vacation rental managers to build relationships, share experiences, and potentially spark collaborations in an informal and relaxed setting. The alliances and mentorships formed at these gatherings often lead to long-lasting professional relationships, enhancing the industry's collaborative spirit.
Diving into VITUR Summit 2023
Understanding the profound benefits of such conferences, let's dive into the highlights and key takeaways from the VITUR Summit 2023 in Malaga, Spain.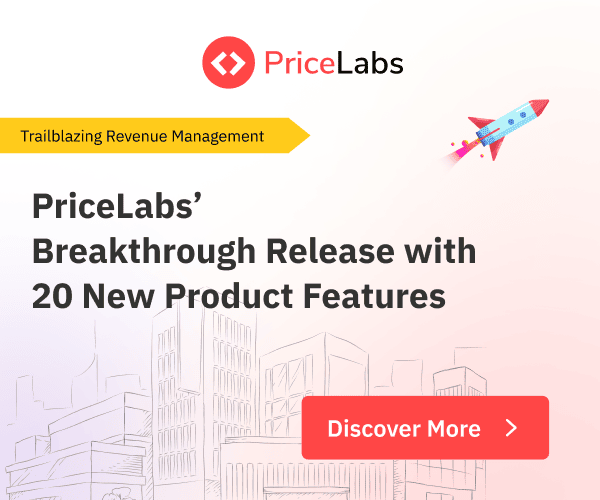 Revolutionizing Business Models
Rental Scale-Up, led by Thibault Masson, hosted a crucial panel on "Reshaping your business model for sustainable growth for property managers". The discussion featured industry leaders, including Louis Andrews (OVO Network), Mateusz Sabak (RentPlanet), Antoine Serrurier (COCOONR), and William Parry (ALTIDO), underscoring the significance of innovation and sustainable business practices in driving growth.
Insightful Interviews: Exploring Growth, Sustainability, and the Evolving Market
Forging a Unique Path in Luxury Rentals: Insights from Max Aniort, Le Collectionist
The summit had the privilege of hosting Max Aniort, Co-founder and CEO of Le Collectionist, a company making waves in the luxury vacation home rental space. Aniort gave attendees an exclusive look into the company's growth strategy. He emphasized the importance of developing a unique brand proposition, focusing on offering extraordinary properties coupled with personalized services. This approach has allowed Le Collectionist to differentiate itself and thrive in a highly competitive marketplace. Aniort's insights underscored the importance of innovative thinking and adaptability for successful growth in the vacation rental industry.
Embracing Sustainability: A Joint Initiative by VITUR and Sustonica
Another significant conversation was between Thibault Masson and Vanessa de Souza Lage, CEO of Sustonica. They discussed the VITUR Sustainable Living Experience, an initiative aimed at promoting sustainability within the vacation rental sector. This joint venture between VITUR and Sustonica showcased environmentally conscious solutions for property owners and guests, emphasizing the importance of sustainable practices in meeting the growing demand for green accommodations. The discussion highlighted the potential of sustainability as a differentiator in the vacation rental market, serving as a call to action for industry professionals to incorporate green practices into their operations.
Extended-Stay Rentals: A New Market Dynamic with Samuel Toribio, Homelike
The evolving dynamics of the rental market were further explored in an enlightening conversation with Samuel Toribio, Head of International Markets at Homelike. Toribio gave attendees an insider's perspective on the rise of the monthly rental market, outlining the growth and potential of extended-stay rentals. With Homelike managing an impressive portfolio of around 120,000 units dedicated to monthly stays, Toribio's insights provided valuable foresight into this growing market segment. The conversation was a testament to the potential of extended-stay rentals, sparking interest among attendees to explore this promising avenue in their business models.
Google's Vision for Short-Term Rentals
David Robles, Director of Business Development EMEA for Google Travel, provided insights into Google's plans for short-term rentals, offering practical guidance for property managers on effectively leveraging Google's platforms.
Technology and Communication: A New Era
One intriguing revelation was the avatar used by Sykes Holiday Cottages to guide guests through their upcoming stay. This demonstration by Graham Donoghue, CEO of Sykes Holidays Cottages, showed the potential for technological innovation in enhancing guest communication.
European Short-Term Rental Market on the Rise
Tom Payne of Transparent Intelligence shared striking insights about the surge in the European short-term rental market, particularly in France, which saw demand growth outpace the rapid increase in supply and maintain the highest ADRs in Europe.
Innovation in Pricing Strategies
Fausto Vieira da Silva from PriceLabs presented different methods employed by vacation rental managers to determine Night Rates and LOS pricing, highlighting the importance of dynamic pricing models in the industry.
A Leap Towards Sustainability
In a commendable display of sustainability, Kave Home showcased a sustainable short-term rental apartment, demonstrating that eco-friendliness and comfort could coexist.
The VITUR Summit 2023 wasn't just a conference but a remarkable convergence of minds, ideas, and innovations. As the short-term rental industry continues to evolve and grow, the insights, discussions, and forward-thinking approach underscored at this year's summit will undoubtedly shape its future.