Rental Scale-Up is happy to announce that it is the media partner for the biggest European online conference of the year: Short Stay Week 2021. It will take place online, from November 22 to November 26, with a core event in English and three additional events focused on 3 markets: Italy (in Italian), France (in French), and Spain (in Spanish). With over 150 speakers and 50 interactive workshops, the Short Stay Week conference will focus on educational content over salesy pitches. Attendees will be able to experience the summit live as well as watch recordings.
Several names of the European holiday rental industry have united to create the biggest online conference of the year. The team behind Short Stay Week, including Gianpaolo Vairo and Marie Pistinier, are behind previous offline and online conferences such as HOST B2B, REBOOT, and YOUnite. They also co-produced an international digital event, the Book Direct Show.
20% off tickets for Rental Scale-Up readers
Early-bird tickets for full access to the conference (including all local market sessions and all the recordings) are available at €29.90 here. Rental Scale-Up readers get a 20% discount on all available passes and tickets for the event, with the code RSUP20. Use the code and the following links to redeem your discount:
If you want to sponsor the Short Stay Week 2021 conference, register here to immediately get our sponsorship package and to attend a live 20-minute on the benefits of being part of the online conference.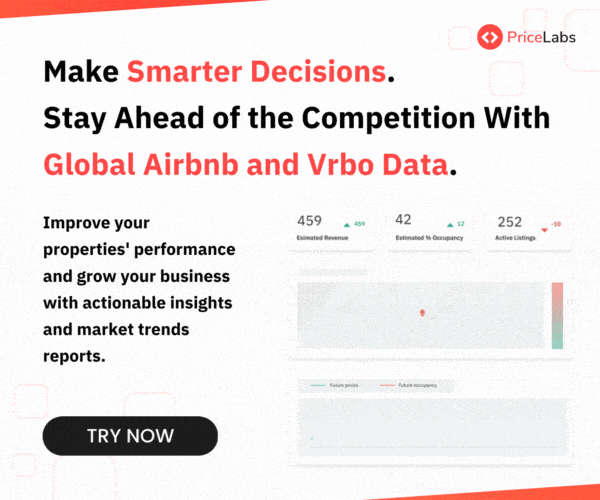 Here is what is unique about Short Stay Week 2021:
Pan-European focus
100% online that everyone can attend
Multi-lingual: Core event in English and 3 market focus in Italian, French, and Spanish
Size: A vast choice of sessions, with more than 150 speakers
Live and recorded: Recordings available to study
Accessible price: Starting at €29.90 (VAT excluded) for the full pass to all sessions in all languages.
Some key dates for Short Stay Week:
General conference: November 22 to 26
Market focus on Italy: November 22 to 23
Market focus on France: November 23 to 24
Market focus on Spain: November 24 to 25
Here are the main topics that Short Stay Week will be covering:
Revenues & Sales
The holiday rental sector has been slower than hotels to adopt revenue management best practices. More than ever, all hosts must understand the importance of this discipline. There are many tools and tactics they can implement in order for their business performance to reach its best possible level. Professional trainers and experts from across Europe will share their insights.
#DirectBooking
OTAs play an important role in the vacation rental industry by getting our properties in front of millions of prospective guests and providing us with lots of bookings. However, there is now a significant and growing movement of property managers and companies worldwide towards reducing their reliance on these large third-party platforms.
In the pursuit of revenue diversification, many managers are exploring the path to direct bookings – thus reducing booking commissions with unrestricted guest communication and customized payment terms and booking conditions.
Operations and Guest Experience
Check-in and check-out and customer management have recently undergone profound changes, leading to an almost total digital experience. For this reason, it is crucial to identify and respond to our guests' new requirements, before, during, and after their stay.
This part of the Short Stay Ween conference will focus on basic provisions, ancillary services, and ultra-personalized concierge-style technology to ensure our guests' comfort. Attention will also be paid towards tools such as insurance products that protect hosts from problems like damage or theft while also protecting them against cancellations.
Technology and innovation
The Short Stay Week will see a number of experts from across the world anticipate future trends (e.g. digital guest experience and environmental sustainability) affecting the market and will further explain how we can innovate and develop our tech stack accordingly.
Management software, chatbot, home automation systems are just a few of the many tools to optimize processes and to improve our customer service.
Digital marketing for hospitality
This part of the conference is about social media, online strategies, and brand awareness, as ways to increase website traffic and generate more direct bookings. Sessions will also cover related topics such as social media engagement, storytelling, quality website content, positive user experience, and SEO campaigns.
Associations and Public Policies
The travel, tourism, and hospitality sectors are heavily influenced by decisions and policies made by local, national, and international governments. The Short Stay Week conference wants to bring together all the public and private figures that operate in this hospitality industry, scu has trade associations, hosts, local governments, national politicians.
Get more information and tickets at www.shortstayweek.com.