In May 2021, Airbnb rushed to promise to give full transparency on its cleaning fee, after Twitter and the media got angry at the "ridiculous" level of cleaning fees on the platform. Airbnb has delivered on its promise and the data about cleaning fees are striking. For instance, for a US booking, the average cleaning fee has gone from $75 in the first half of 2019 to $100 in the first half of 2021. These additional $25 represent a +33% increase in 2 years. Airbnb gives some compelling reasons behind this increase, which match our own June analysis. For instance, COVID-19 booking trends have led Airbnb users to book bigger, more expensive to clean properties (whole houses) and fewer shared places in 2021 than in 2019. Airbnb hosts have also outsourced cleaning to cleaners and cleaning companies, which has driven their cleaning costs as well.
We gotta stop Airbnb's ridiculous cleaning fees: How an adult film performer forced Airbnb to conduct a study on cleaning fees
In June 2021, we looked closer into the twitterstorm and media backlash that Airbnb endured in the spring around its "ridiculous cleaning fee". In a nutshell:
To create some buzz around her Twitter account, an adult perform published a screenshot of sky-high cleaning fees.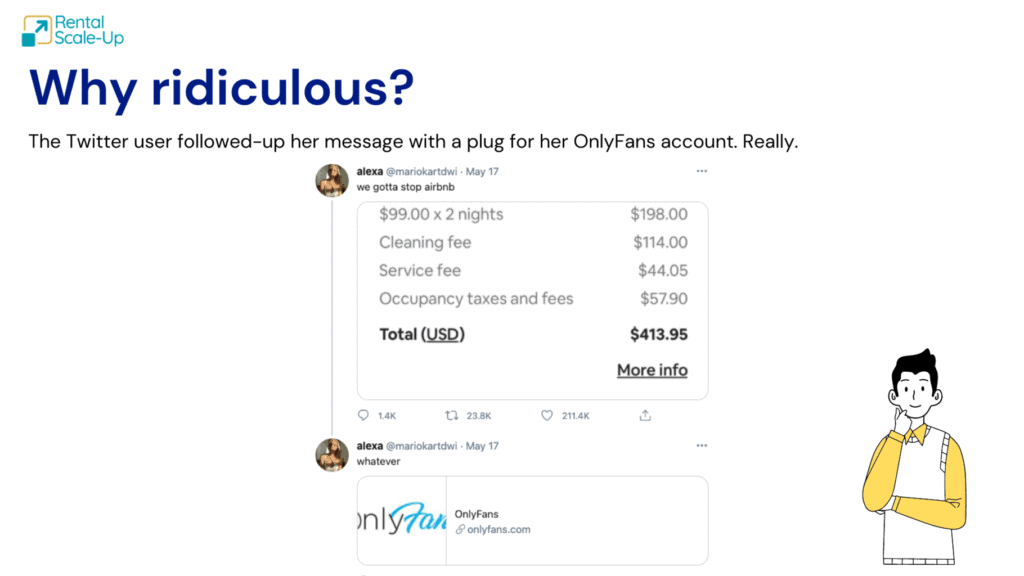 Twitter users and some media publications jumped on the bandwagon and complained about Airbnb setting up such expensive cleaning fees.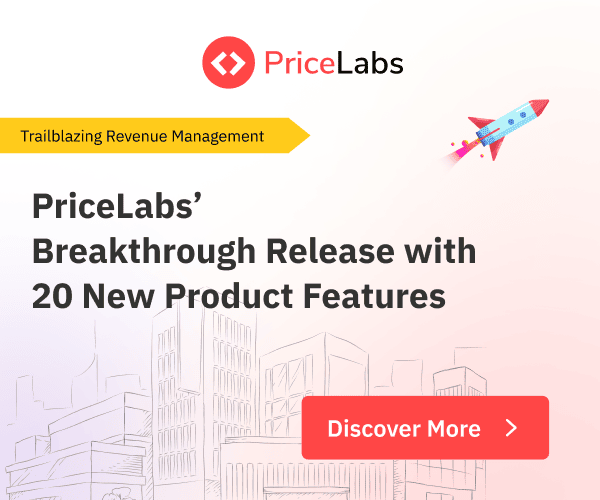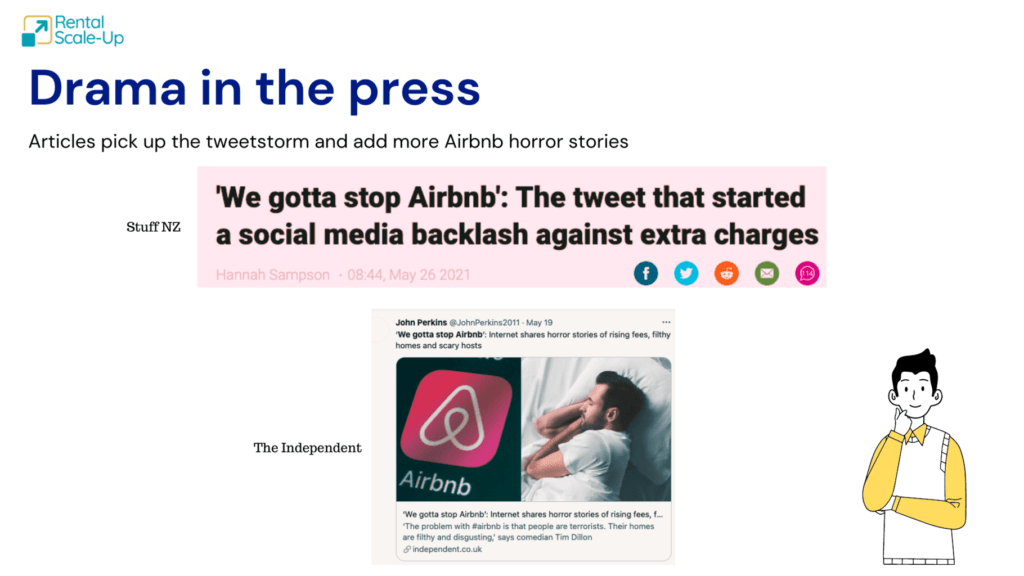 To seek some appeasement, Airbnb explained that hosts were the ones setting the cleaning fees, not the platform. The company also promised to conduct a study on cleaning fees and share its findings.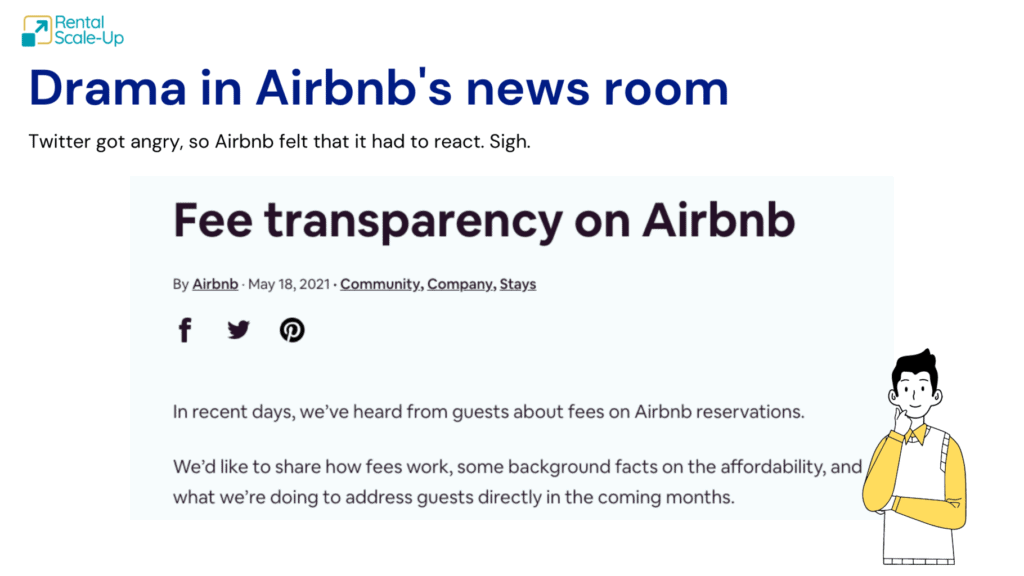 As Rental Scale-Up reported at the time, Airbnb did not mention two things:
Some of the confusion comes from the company's use of similar terms for its "service fee" (i.e. the 14.2% fee, on average, it takes from guests) and its "cleaning fee", which is set by hosts.
While the cleaning fee money indeed goes into the hosts' pockets, Airbnb also gets a share of the money, as its own 14.2% service fee applies to this cleaning fee (so, the higher the cleaning fee, the more money Airbnb makes).
How have Airbnb cleaning fees changed before and during the COVID-10 pandemic (2019 vs 2021)?
The Airbnb study on cleaning fees, based on US Q2 2021 data, shows interesting insights:
Cleaning fees are the norm:

90% of trips to urban areas included cleaning fees
80% of trips to non-urban areas included cleaning fees
In the first half of 2021, the average cleaning fee per US booking was about $100 – an estimated $25 increase from the first half of the pre-pandemic year of 2019
In high-density urban areas, spending on cleaning fees per booking increased by around 40 %, from $64 per trip to $89 per trip.
In low-density urban areas, spending on cleaning fees per booking also increased by around 40%, from $84 to $105 per trip.
In rural areas, spending on cleaning fees per bookings increased by 40%, from $71 to $100.
Why have Airbnb cleaning fees increased so much?
Reason #1: Fewer international trips
As Airbnb is sharing data based on "US booking", i.e. bookings made by people located in the US, we are looking here at data covering both domestic and international trips taken by Americans.
International travel restrictions have led more Americans to book domestic trips. Just as the average daily rate (ADR) is higher, on average, in the US than in Europe or Asia, cleaning fees tend to be higher in the US.
So, the shift in the distribution of bookings towards more domestics trips led to an increase in ADR and in cleaning fees.
Reason #2: More domestics trips to rural and low-density areas
With the US domestic market, another shift came to play: While, pre-pandemic, Airbnb guests tended to use the platform to book urban trips, they booked more trips to rural and low-density urban areas.
As we've seen above, average cleaning fees are lower in urban cities than in other regions. So, the distribution of US bookings in 2021 has also contributed to this.
Reason #3: More bookings for bigger properties, with larger group sizes
A reason with a reason: It may be that urban properties are cheaper to clean because they are smaller, on average. In 2021, Airbnb guests have traveled more in bigger groups and booked larger properties than in 2019.
Here, it is the shift in the distribution of property types booked that has influenced the size of the cleaning fees.
We are not saying that cleaning is cheaper in cities, as cleaning staff may be more expensive than in rural areas. But properties tend to be smaller and faster to clean. This is what our vacation rental cleaning fee study with TurnoverBnb has shown.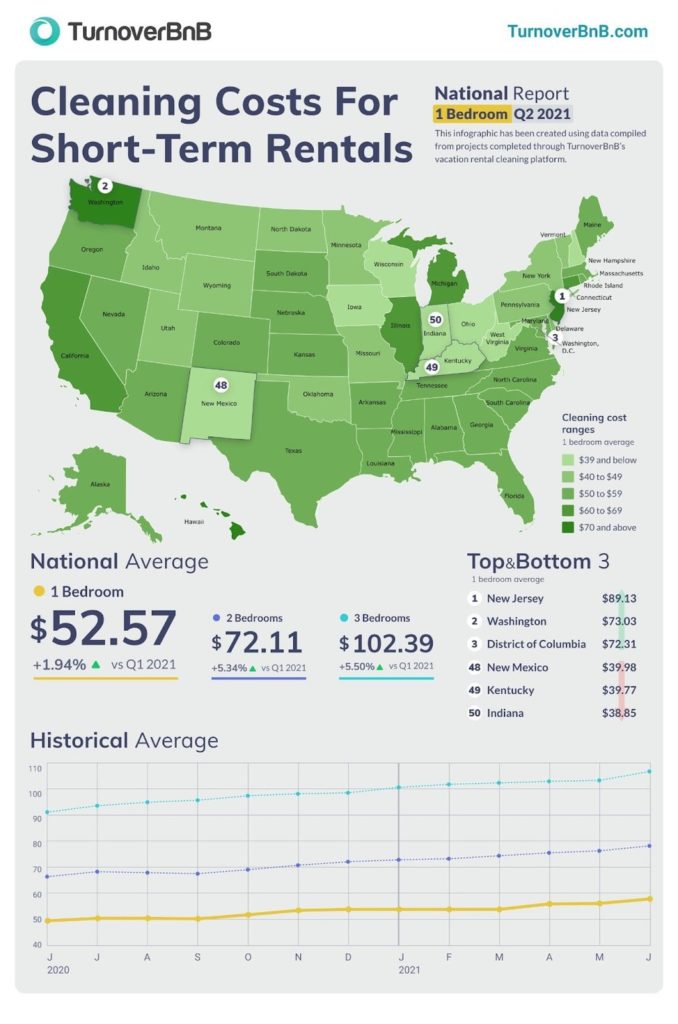 Reason #4: Cost of cleaning increased for Airbnb hosts as they hired professionals
Airbnb believes that "Hosts increasingly have turned to house cleaners to help them follow Airbnb's Enhanced Cleaning Protocol and assuage guests' health-related concerns."
Indeed, we can imagine that the super-detailed, 38-page long, Airbnb cleaning handbook and the November 2020 mandatory commitment to the Enhanced Cleaning Protocol spurred a lot of US property owners and managers into getting more professional help to clean their properties.
An Airbnb survey of American Hosts in early 2021 found 44% saying they hired professional cleaners in 2020, 10 points higher than the 34% of American Hosts who responded as such in June 2020.
Cleaning an Airbnb takes time, notable more than a hotel room: It takes "one or two cleaners typically spending between two and four hours on each job. "
So, this Airbnb study shows that cleaning fees have gone up. Some of the factors behind this increase may be temporary: As city trips and international travel rebound, the distribution of bookings will again shift a bit more towards properties with a lower cleaning fee. Yet, labor shortages in the US and the increase in hiring professional cleaners may have durably driven up the actual cleaning costs.