The devastating case of Enora Lavenir, a 19-month-old toddler who tragically died due to a lethal amount of fentanyl in her system during a family vacation in a short-term rental home, has raised concerns about the safety and cleanliness of vacation rentals. With multiple parties being sued, including Airbnb, the property owner, the vacation rental manager, and the previous renter who hosted a party, the incident highlights the importance of proper cleaning, liability insurance, and responsible rental practices in the vacation rental industry. This article explores the various stakeholders, the fentanyl crisis, liability insurance, and best practices for maintaining a safe and clean vacation rental.
A Family's Heartbreaking Loss
In the tragic case of Enora Lavenir, the 19-month-old toddler was found unresponsive by her mother, Lydie Lavenir, during their family vacation at a short-term rental home in Wellington, Florida, in August 2021. Enora's face was blue, and white foam was seeping from her lips. Despite calling 911, it was too late to save her. An autopsy and an independent toxicology report later revealed that Enora had a lethal amount of fentanyl in her system, a synthetic opioid that is extremely potent and can be fatal even in small amounts.
It is unclear how Enora came into contact with the fentanyl, as investigators could not find any traces of the drug elsewhere in the vacation rental. The family believes the fentanyl residue was already present in the house when they arrived, possibly left behind by previous renters who had thrown a party where cocaine was present. The Lavenir family is now suing Airbnb, the property owner, the rental's manager, and the renter who hosted the party, claiming the fentanyl was left behind by partygoers and not properly cleaned up.
Why Airbnb, Vrbo, the Property Owner, and Rental Manager Are Part of the Story
Airbnb: The family claims that Airbnb failed to sanitize the property and that their child came into contact with a deadly drug during their stay. They allege that Airbnb provided no cleanup, no warning, and no measure of safety for the family.
Vrbo: The previous renter, who admitted to using cocaine at the property, booked initially through Vrbo. However, the platform is not being sued in this case. This raises questions about how both Airbnb and Vrbo handle bookings and cleaning procedures for their listings.
Property owner: The owner is being sued for potential liability in the case, as the family believes the fentanyl residue was in the house when they arrived. The owner is accused of not ensuring proper cleaning and maintenance of the property, which may have contributed to the tragic incident.
Rental manager: The manager, who was responsible for overseeing the property on behalf of the owner, is also being sued. The family claims the manager failed to provide adequate cleaning services and maintain a safe environment for guests.
Understanding the Fentanyl Crisis
Fentanyl is a potent synthetic opioid, 50 to 100 times stronger than morphine, often prescribed for severe pain in advanced cancer patients. It has also been illegally manufactured and distributed, contributing significantly to the US opioid crisis. Fentanyl can come in various forms, including patches, tablets, lozenges, nasal sprays, or injectable solutions. Illegally produced fentanyl is typically found as pressed pills or a white powder and may be mixed with other drugs, increasing the risk of overdose.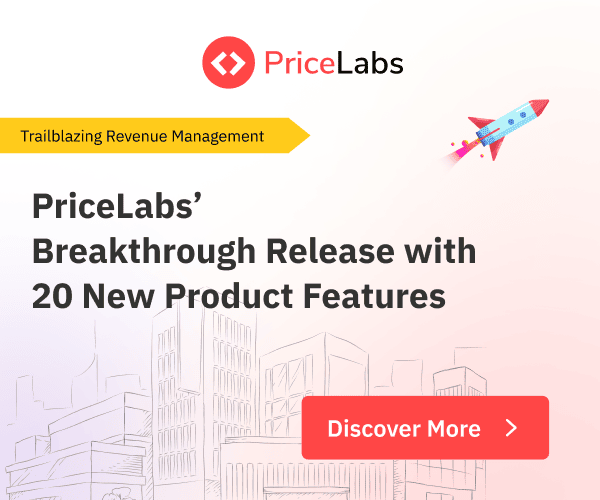 The US has faced an opioid crisis for years, with a rise in opioid-related deaths, particularly among young adults in their late 20s and 30s. Incidents involving young children are rare but draw national attention due to their devastating nature.
The Role of Liability Insurance in Vacation Rentals
Vacation rental owners and managers must take the necessary steps to protect themselves and their properties from potential liability claims. While platforms like Airbnb and Vrbo offer their liability insurance programs, property owners and managers need to have their own liability insurance as well.
Airbnb's Host Liability Insurance, a part of AirCover for Hosts, provides hosts with $1 million in coverage in the rare event they are found legally responsible for a guest getting hurt or their belongings being damaged or stolen during their stay. The insurance also covers people who help the host, such as co-hosts and cleaners. However, certain exclusions apply, and having separate liability insurance can provide an additional layer of protection.
Vrbo's $1M Liability Insurance program offers primary coverage against claims for accidents involving third-party bodily injury or third-party property damage, provided the incident occurs during a stay corresponding with a reservation processed online through the HomeAway checkout. This program also comes with its own limitations and exclusions.
While Airbnb and Vrbo's insurance programs provide some protection, they may not cover every situation, and having your own liability insurance can help fill in the gaps. This ensures that you are adequately protected from various risks, including accidents, injuries, and property damage that may occur during a guest's stay. In addition, securing your own liability insurance allows you to tailor the coverage to your specific needs and circumstances, providing greater peace of mind as you manage your vacation rental property.
Hosts, Parties, and Responsibility
The previous guest who rented the property where the tragic incident occurred had booked the place through Vrbo and reportedly threw a party where cocaine was present.
Airbnb has implemented a ban on parties to reduce the risks associated with disruptive gatherings and protect both hosts and guests. This policy helps ensure a safer and more responsible environment for all parties involved.
Vrbo has also introduced a risk scoring system to detect potential high-risk bookings, such as party bookings. This system considers several factors when scoring the potential risk of a booking, including stay length, the time before the stay starts, number of guests, number of beds, and other amenities. We do not know whether the previous booking in question was subject to this scoring system or if the owner or manager accepted the booking despite the risk score.
Hosts should think twice before accepting party bookings, as doing so may shift responsibility away from the platforms and onto the hosts themselves. By being cautious and considering the potential risks, hosts can better protect their properties and avoid negative consequences from disruptive gatherings.
Steps to Ensure a Safe and Clean Vacation Rental
To ensure a vacation rental is properly cleaned and minimize the risk of guests encountering drugs or other hazardous substances, consider the following steps:
Hire professional cleaning services: Engage the services of a reputable cleaning company with experience in vacation rental cleaning.
Establish a thorough cleaning checklist: Create a comprehensive checklist to cover all areas of the property, including hidden corners, drawers, cabinets, and closets.
Schedule regular deep cleans: Arrange deep cleaning sessions periodically to maintain a high level of cleanliness throughout the property.
Invest in high-quality cleaning supplies: Provide your cleaning staff with the necessary tools and supplies to perform their duties effectively.
Conduct routine inspections: Regularly inspect the property yourself or assign someone trustworthy to do so, ensuring that the cleaning standards are being maintained.
Train cleaners to identify and handle drugs: Provide training for your cleaning staff to recognize various types of drugs and drug paraphernalia. Teach them the proper procedures for safely disposing of any such items they may encounter and ensure they know to alert you immediately if they find anything suspicious.
Remove suspicious items and products: Instruct cleaners to be vigilant when it comes to removing any items, products, or leftover bottles that may appear suspicious or out of place. This includes checking drawers, cabinets, closets, and hidden corners to ensure that nothing potentially harmful is left behind for the next guests.
By incorporating these measures, hosts and vacation rental managers can create a safer environment for guests and demonstrate a commitment to their well-being during their stay. Although we do not know whether improper cleaning was the cause of the tragic incident involving Enora Lavenir, taking these precautions can help prevent similar incidents in the future.
Conclusion: A Call to Action for Airbnb Hosts and Vacation Rental Managers
While there are still many unknowns in the tragic case of Enora Lavenir, such as how she came into contact with fentanyl and whether improper cleaning was the cause, it serves as a stark reminder of the importance of prioritizing guest safety and implementing good business practices in the vacation rental industry.
As Airbnb hosts and vacation rental managers, it is crucial to:
Ensure proper cleaning procedures are in place, including hiring professional services, providing comprehensive checklists, and scheduling regular deep cleans.
Invest in training cleaners to recognize and handle drugs or suspicious items they may encounter, ensuring a safe environment for guests.
Obtain adequate liability insurance to protect yourself and your property against potential claims and risks that may arise during a guest's stay.
Taking these steps not only helps create a safer environment for guests but also demonstrates your commitment to their well-being and the success of your business. By learning from this tragic incident and proactively addressing potential risks, you can contribute to a safer and more responsible vacation rental community.