Urban short-term rentals are back in demand after more than two years of tepid demand. Time to explore this thriving, hot market. What distinguishes Roami in the fast-paced realm of hospitality and urban group travel? This Miami-based hospitality brand, fresh off a $14 million Series A funding round and rebranding from its original name, Sextant Stays, is on a mission to revolutionize urban group travel experiences. Roami focuses on offering spacious accommodations for groups of friends or families exploring cities for leisure or attending special events.
By managing entire buildings, Roami aims to deliver a consistent and unforgettable guest experience, merging the professionalism of hotels with the appeal of vacation rentals. As the company grows and employs automation to refine its offerings, we sat down with Founder & CEO, Andreas King-Geovanis, for an insightful discussion on the strengths and potential pitfalls of automated urban short-term rentals in today's ever-changing travel industry. Our conversation delves into:
Roami's target audience and their emphasis on urban group travel
The brand's strategy for cultivating human connections through innovative services
Roami's property ownership model and its implications for guest experience
Learning from the challenges faced by past and current competitors like StayAlfred and Sonder
Addressing automation concerns, specifically key lock issues cited in Booking.com reviews
Dive into our exclusive interview as we uncover the driving forces behind Roami's distinctive approach to hospitality and its ambitious vision for the future of travel.
Roami: Delivering Larger-than-Life Accommodations for Urban Group Getaways
Roami, a hospitality brand focused on urban group travel, claims to offer a fresh approach to accommodations by providing spaces that are, on average, six times larger than a typical hotel room. Purposefully designed for group experiences, the company aims to foster human connections and elevate guest experiences by operating each building entirely, allowing for creative control over every aspect of their properties.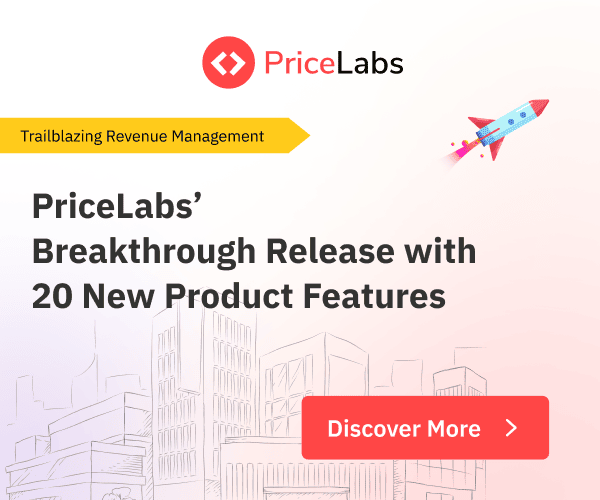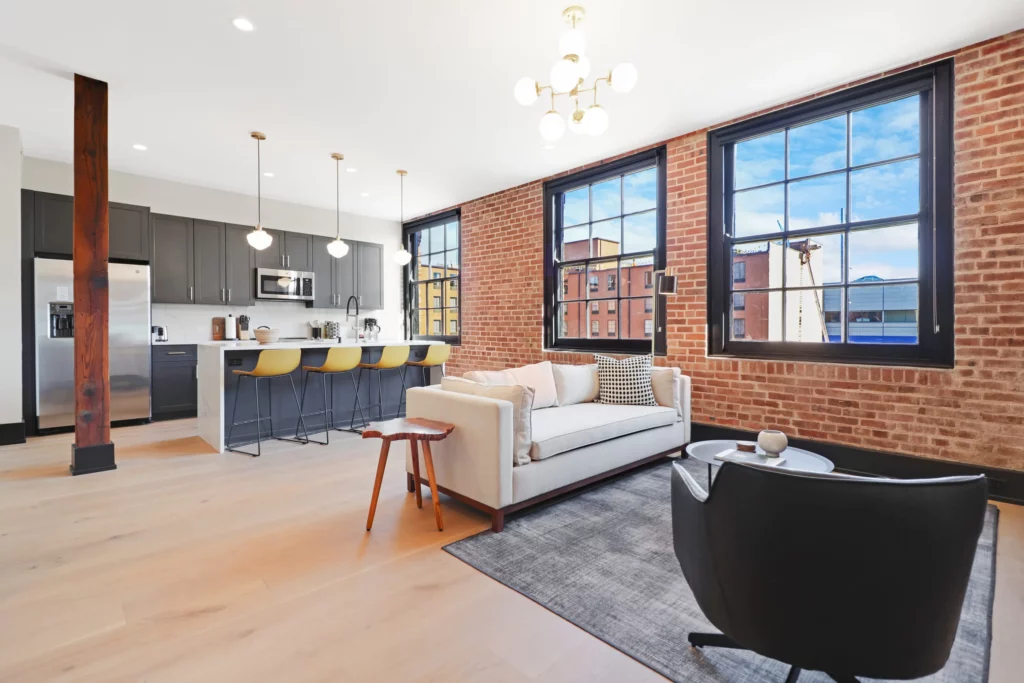 For instance, The Lola in New Orleans is a prime example of what guests can expect when booking with Roami. Catering to all types of travelers, The Lola features units ranging from 1-bedroom studios to a massive 5-bedroom suite that can accommodate up to 10 guests. Located across from the convention center and a short drive from the French Quarter, The Lola offers a comprehensive array of amenities, including a rooftop summer kitchen and a self-service bar.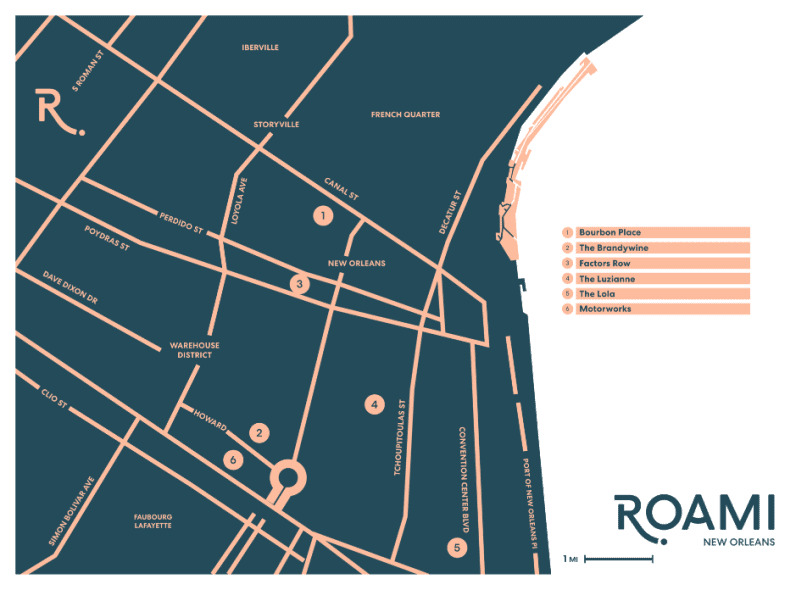 Roami's growth strategy has led to the acquisition of new buildings in existing markets and a recent expansion to West Palm Beach, bringing their total inventory to over 500 units across South Florida and New Orleans. As Roami continues to develop its offerings and expand into new markets, the company strives to position itself as a key player in the evolving landscape of urban group travel.
Diving Deeper: Understanding Roami's Strategy, Services, and Vision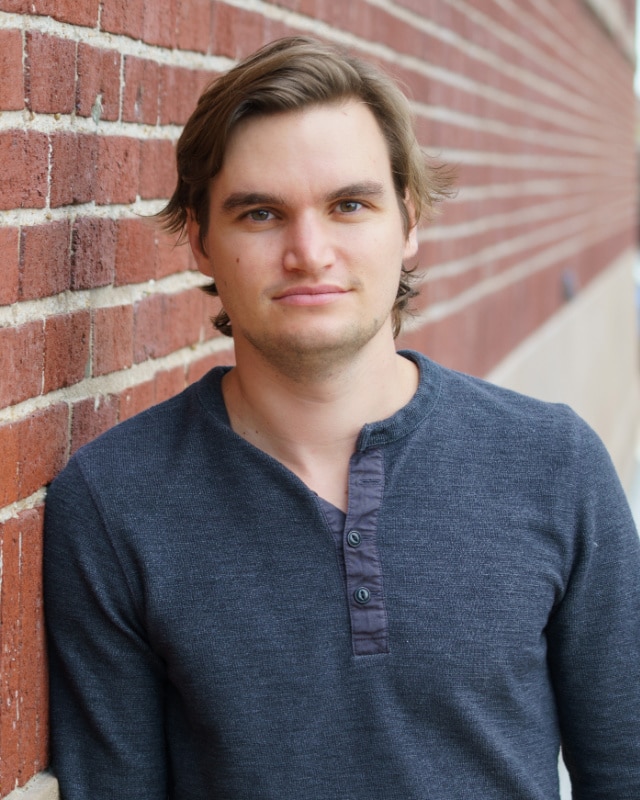 This section delves into the core aspects of Roami's offerings, its target audience, and how they strive to create connections between guests. Our conversation with their CEO explores the company's approach to property ownership, the concept of Predictive Hospitality, and how Roami distinguishes itself from traditional apartment hotels. We also discuss the challenges faced by other players in the industry and what sets Roami apart:
Target audience: primarily young and young-at-heart travelers seeking group getaways
Connecting people through physical design, digital interaction, and unique properties
Property ownership: majority managed or leased, with plans to purchase profitable properties in the future
Predictive Hospitality: anticipating guests' needs using both internal and external data
Differentiation: operating entire buildings, focus on urban group travel, and efficient service structure
Addressing automation pitfalls: Tackling key lock issues in Booking.com reviews across various properties
Read on to learn more about Roami's innovative approach and what they have in store for the future of urban group travel.
Considering the locations and format of Roami's offerings, does their target audience primarily consist of young people seeking a fun getaway?
Roami caters to both the young and the young at heart, with a strong focus on group, leisure travel. Their average reservation accommodates a group of six guests for a four-night stay, appealing to a wide range of age groups and interests.
How does Roami facilitate connections among guests through its services and amenities?
Roami aims to foster connections among guests through a three-pronged approach: physical design, digital interaction, and introducing a market-wide amenity. The CEO explains, "We are executing on that first pillar both in the way we design our common areas and inside the unit." This includes features such as full lobby bars and dining spaces designed to accommodate large groups.
The second pillar, still in progress, involves creating a geo-fenced chat for guests in a market to interact with one another and share content. The CEO's vision for this feature is "for guests not just to build stronger connections within their group, but also to seamlessly interact with other groups if they want to."
Lastly, Roami is set to launch a market-wide amenity called Arkup 40 in Q4 2023. The CEO shares their excitement about the partnership with Arkup, a company specializing in creating self-sufficient floating homes and vacation rentals known as "livable yachts." This innovative amenity aims to "re-think hotel amenities as something that can exist outside the physical hotel, and get guests from several buildings to connect with each other."
Does Roami own or lease the properties in which they operate?
Regarding building ownership, Roami primarily manages or leases the properties they operate from. The CEO reveals plans for the future, saying, "In the coming years, we will begin to purchase our most profitable properties, giving us even more control over the asset and the guest experience, and also improve margins." This strategic approach to property acquisition aims to bolster Roami's position in the industry and enhance overall guest satisfaction.
What are examples of Roami's Predictive Hospitality approach, and how it enhances the guest experience?
Roami's CEO says that Predictive Hospitality approach aims to enhance the guest experience by anticipating their needs before they arise. By creating internal profiles for each guest, they can automate workflows based on the information provided during booking. For example, if guests mention traveling with an infant, it triggers a workflow for housekeepers to set up a pack-and-play and high chair in the unit. Guests staying longer than six days are offered a mid-stay for a nominal fee on day three. Similarly, large groups or those traveling with pets trigger a deep cleaning upon check-out.
At its core, Predictive Hospitality focuses on delivering a personalized guest experience at scale. This approach utilizes both internal data (reservation size, hometown, reason for stay) and external data (city events, weather, flight delays) to cater to each guest's unique needs. As the CEO explains, "In its simplest form, Predictive Hospitality is about 'collecting the dots and connecting the dots,'" ensuring that Roami can anticipate and address guest requirements proactively.
How does Roami's approach differ from traditional apartment hotels, beyond automation?
Roami's approach to accommodations sets it apart from traditional apartment hotels in three key ways. Firstly, they operate entire buildings, allowing them complete control over the guest experience and avoiding friction with long-term tenants. Secondly, Roami specifically targets urban, group travel by providing larger units tailored to this demographic. Lastly, while they offer hotel-like amenities such as a fully stocked, automated bar, grab 'n go partnerships with CVS and Byte Technology, F&B via a partnership with REEF, and 24/7 virtual front desk support, they manage to do so with a much more efficient cost structure.
In light of StayAlfred's failure and Sonder's layoffs, what sets Roami apart for success in the industry?
According to Andreas King-Geovanis, StayAlfred, Domio, and Lyric faced challenges during Covid-19, the most devastating hospitality crisis since WW2. These companies were incredible in their own ways, specifically in terms of growth, brand, and scale. The founders of these companies have since gone on to start other successful ventures within the hospitality space.
Sonder, another player in the industry, still has the potential for a turnaround. Roami's CEO acknowledges the challenge of executing aggressive cost-cutting measures, saying, "it's a lot easier to cut someone else's arm off than it is your own." Roami's bootstrapped beginnings have fostered a focus on economic sustainability and the value of each dollar. The CEO emphasizes, "When you're perpetually one mistake from going out of business, you understand the value of a dollar and are forced to be economically sustainable."
Andreas King-Geovanis says that Roami's success can also be attributed to its focus on lead KPIs, which provide more visibility into issues and help with better decision-making. Additionally, the company partners with existing technology solutions instead of recreating and maintaining the same technology in-house. For example, Roami works with property management software partners, streamlining their operations and maximizing efficiency.
How is Roami addressing the frequent concerns raised in Booking.com reviews regarding key lock automation issues across multiple buildings?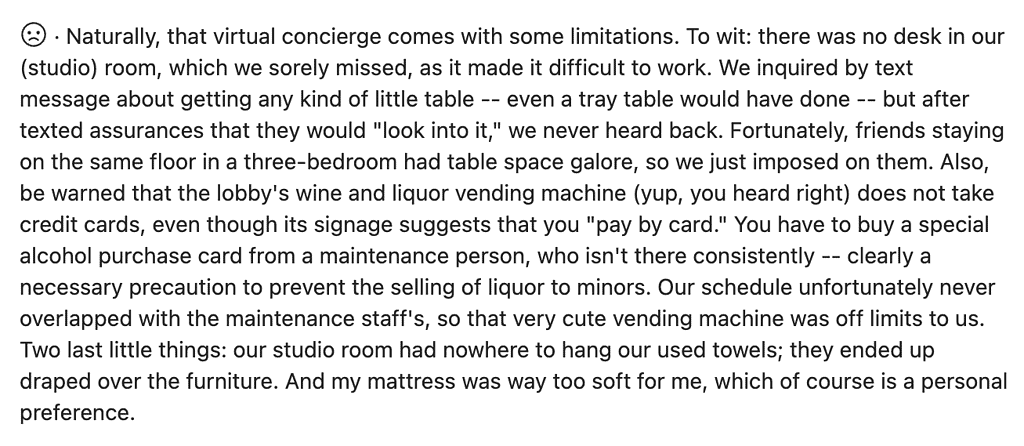 Addressing frequent complaints about key lock automation in various buildings, Roami's CEO emphasizes their commitment to continuous improvement. Although internal review data doesn't show a sustained trend in key lock issues, the company remains vigilant in resolving any concerns. Roami has even seen its OTA scores increase as they've scaled, recently achieving Airbnb SuperHost status for over 85% of its fully operated buildings.
The CEO acknowledges the complexity of the issue, suggesting potential causes may range from guest-related problems (accessing a unit before allowed check-in, using the wrong code) to Roami-related issues (unclear check-in instructions) or third-party software glitches (code not syncing). He highlights the importance of digging deeper, stating, "As we say internally, you have to 'pull the thread' and 'ask why 5 times' to get to the source—it's still one of the most fulfilling parts of the job!" This approach ensures Roami remains proactive in addressing challenges and enhancing the guest experience.

In conclusion, Roami presents an intriguing offering in the hospitality industry, focusing on group-friendly accommodations during a time when group travel might be met with some skepticism.
As a company striving to improve the guest experience, Roami must address any issues highlighted in customer reviews to ensure that its service lives up to its ambitious vision. Closely monitoring the company's progress will be interesting to see how Roami's continued growth and potential impact shape the future of group travel experiences.