After massive refunds and cancellations, vacation rental managers and short-term rental operators are facing another source of adverse winds: Bans imposed by national and local authorities. Airbnb, Booking.com, and Vrbo have been stopped taking bookings in some areas.
After the WHAT, we will be talking about the WHY. First, locals are not thrilled about people practicing quarantine tourism and potentially spreading out germs. This is has been true in multiple traditional vacation rental areas (e.g. The Highlands in Scotland, the Atlantic Coast in France), as well as in urban areas: Residents of buildings are worried of Airbnb guests living among there and using shared building spaces. Second, some cities are also seizing the occasion to take back control of the short-term rental market (e.g. Prague, Amsterdam).
Vacation rental Bans linked to the COVID-19 coronavirus crisis
Airbnb has been documenting these restrictions on short-term rentals and vacation rentals around the world on this page: Government travel restrictions and advisories. On every continent, new decrees have popped up to completely or partially ban this type of accommodation.
The measures vary from one place to another: In some, short-term rentals can stay open if they host frontline workers (e.g. medical staff). In others, vacation rentals are banned until the end of the month of April or until way into the future.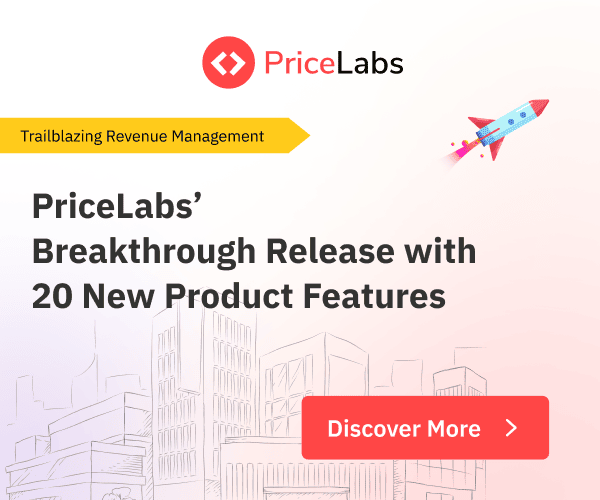 For example, vacation rentals are supposed to be closed all over Mexico, the UK, France, Italy, Spain, the US state of Vermont, and the two Canadian Provinces of Québec and Ontario. In Florida, USA, hotels have reopened, but vacation rentals are still off-limits.
In Honolulu, new bookings are not possible through June 1, but guests already staying in vacation rentals can stay there (shelter-in-place exemption). In some places, instant booking is not possible but stays on-request are.
It is hard enough for vacation rental owners and property managers to keep up, so Airbnb, Booking, and Vrbo are now displaying banners on their website to warn travelers that such restrictions are into place.
Vacation rental restriction message on Airbnb

Vacation rental restriction message on Booking.com

Vacation rental restriction message on Vrbo / HomeAway

Spectacular examples of vacation rental bans being enforced
In some regions, online travel agencies (OTAs) have applied the restrictions one step further, but stopping travelers from booking short-term and vacation rentals.
For instance, you can see below what a search on Vrbo.com looks like for a stay in Cancun in the next days: Nada. All the listings have been removed from the search page results.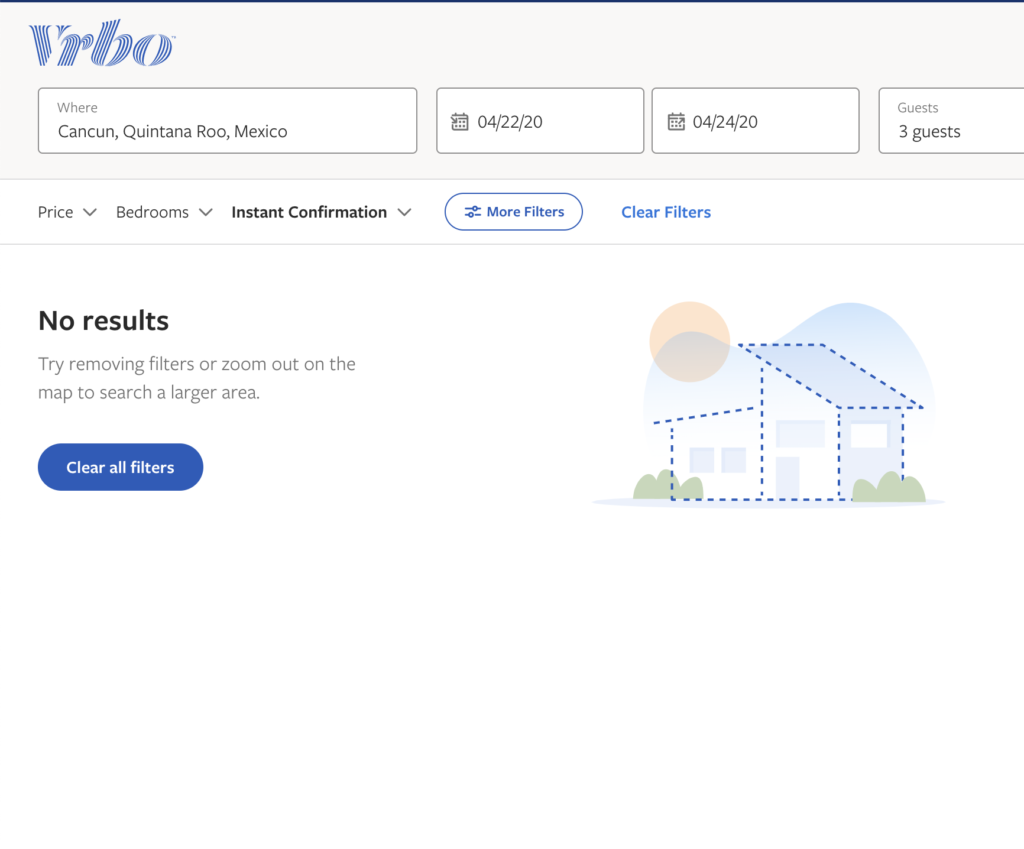 Here's another example: Searching for a (vacation) holiday rental in the Cotswolds, United Kingdom, for early May on Airbnb. Note that the result page is empty when searching for instantly bookable places: Rentals are supposed to stay open for people with a valid reason to travel (e.g. medical staff, urgent family business like a death), so Airbnb hosts are asked to look carefully at booking inquiries and to sort out the good ones.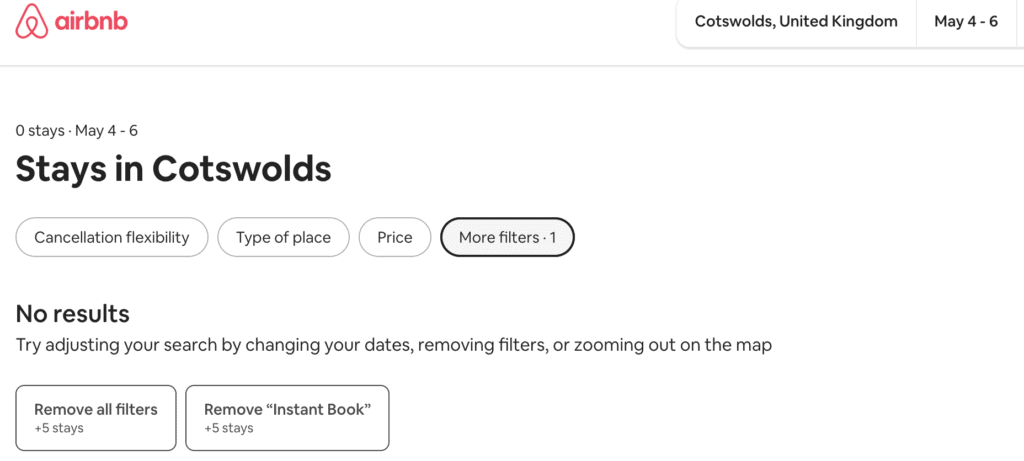 Below, you can see a search for stays in Vermont, USA, on Booking.com:

Vacation rentals are getting a bad rap
In multiple traditional vacation rental areas, the local population has seen dozens of people, from big cities like New York, Paris, and London drive to their second homes or to Airbnbs as soon as lockdown had been mentioned. Some of these cities being hot spots for the coronavirus COVID-19, locals have been worried that the travelers had been bringing the virus with them.
Here are a few among dozens of such headlines across the world:
Some cities seize the occasion to restrict short-term rentals
Most of these bans are temporary and are necessary to slow down the transmission of the virus. Yet, in some cities, local authorities are passing restrictions that can be here to stay. Many municipalities have been quite happy to see the collapse of so-called Airbnb empires built on rental arbitrage. They see it as a good occasion to make sure that the housing market benefits from the decline in short-term rental inventory.
For instance, this article "Prague aims to get a grip on Airbnb with coronavirus crisis laws" says that "Using state of emergency powers in place during the coronavirus pandemic, the Czech parliament's lower chamber fast-tracked a plan allowing local authorities to better collect tax and other information on short-term lets. (…) "If we have a chance to regulate Airbnb or similar platforms during the days when there are no tourists it would be beneficial. People would like to live in the city as permanent residents."
The regulations put into in Amsterdam are not linked to the coronavirus crisis. Yet, short-term rentals owners and operators are sometimes seen as profiteers, so there is no love lost on them on the eve of a big recession. For more on the topic: Amsterdam to ban Airbnb in city centre, bring in permits for holiday rentals.
Conclusion: Temporary until when?
Temporary bans on vacation rentals can last longer in late Spring and early Summer. For instance, in France, hotels and vacation rentals will remain after May 11, when the country officially ends its lockdown. It is not clear yet when these accommodations will be able to reopen.
Let's hope that most of the bans will end as soon as health concerns have decreased. In some cities, new restrictions may still be there for the long run.