D. Brooke Pfautz is the founder & CEO of Vintory,  a company that helps vacation rental managers grow their inventory. In this exclusive video for Rental Scale-Up, Brooke explains how property managers can develop their business faster by adding more properties rather than just focusing on revenue management. Vintory combines data sources to generate lists of qualified leads. Then, the company reaches out to the leads through various marketing channels, services, from direct mailing to social media retargeting. His company has just productized its service by creating a CRM and sales & marketing automation platform. 
Video: Homeowner acquisition campaigns with Vintory's CEO
One year after the start of the pandemic, the biggest buzz in the vacation rental industry is around growing inventory. Property management companies want more supply, as pent-up demand for stays in spring and summer 2021. Mergers and acquisitions have led Vacasa to acquire Turnkey and GuestReady to acquire The Porto Concierge. Meanwhile, Airbnb is betting that its Ambassadors program will recruit new hosts.
Rental Scale Up's Thibault Masson and Vintory's Brooke Pfautz talk about vacation rental growth, homeowner acquisition campaigns, data mining, omnichannel marketing,  and vacation rental strategy.
On your website, a video explains that a new property is worth 100 new bookings. So, to grow their business, vacation rental managers may want to add properties. Could you walk us through the maths and metrics that people should have in mind when growing this?
Some property managers may want to tweak things to get 1 or 2% more percent revenues here and there, but they do not necessarily go through the math of the impact of adding one property to their inventory.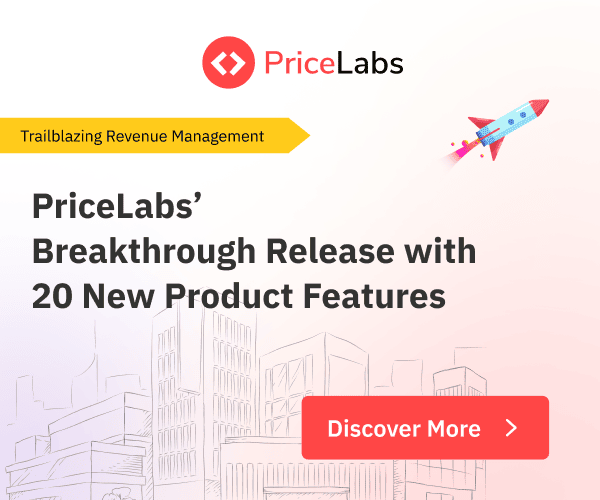 Let's look at an average U.S. vacation rental property:
Average revenues from a property: $35,000 in gross booking revenues per year
Net profit margin for the manager: 10%
Average net profit: $3,500 per year per property
Yearly portfolio churn: About 10% (every year, you lose 10% of your properties)
Average lifetime value of a vacation rental property : 10 years x $3,500 = $35,000
A property manager considering selling their company can use this kind of calculation as one of the way to back up a selling price. From what Brooke heard, the value of each rental contract acquired by Vacasa when buying Turnkey was around $20,000, for instance.
Imagine I am a property manager and I want to grow my inventory. I may want to target vacation rental owners in a new market and hold an information session out there. How can  I leverage data to prioritize my efforts and understand in which market to start?
Vintory is focused on the US, as they are an expert in getting data in this market. It is not as easy in the EU, for instance.
A few lead data sources that Brooke mentions in the video:

Real estate list brokers,
Vacation rental permit data,
and OTA listing scraping.

Regardless of the source, you need data analysts to refine and segment the data, for instance, according to the owner personas that you want to target.
Once leads have been put into lists, how can vacation rental managers contact them?
First, direct mail still works for the vacation rental industry, based on the lifetime value of the properties.
The second best channel is email. Next is PPC. The problem with PPC, there is not much search volume around key phrases that are specific to homeowner acquisition.
Other services that Vintory can offer are list retargeting on social media, IP retargeting, and direct mail retargeting.
Vintory's software offer grew from solving real-life partner pains
Vintory launched as a marketing agency, but the goal was always to create a software solution. At first, Vintory cobbled together several solutions to answer the pain of its partners, such as:
Hubspot for CRM,
CallRail for call tracking,
and Unbounce for landing pages.
Now, Vintory's new platform puts all these marketing, CRM, and automation functions under one roof, to better serve vacation rental managers.
Vintory learned what worked and did not. For instance, Vintory's solution can automate the internal onboarding process of a new property, sending messages to the property's marketing department and to the operations manager, for instance.
Vintory introduction demo
Vintory is also a great content creator, as illustrated by its Vintory learning studio.