This article is part of our Rental Scale-Up vacation rental management conference series. This is an extract from our April 2020 conference: "Get Your Business Through the COVID-19 Crisis By Discovering How Local Property Managers Resist the Global Coronavirus Epidemic."
Vacation Rental Management Conference: Rent4Rest's Filipa Leitão de Aguiar
Filipa manages properties in Portugal. She's a busy person, both in her personal and professional life, so she has be well-organized. Last November, she completely overhauled her business. For instance, she had a hard look at her expenses and created a system to prioritize them. This came very handy when the crisis, as she knew already which expenses to turn off first in a period of low revenues. She will share how she did it, which tools and services she has stopped, how she's turning to longer stays, and why she believes her sea rentals will do better than her apartments in the heart of Lisbon.
Vacation Rental Management Conference: Video From The 2020 Local Property Manager Conference
Filipa founded Rent4Rest 10 years ago and manages 16 properties, adding a few more properties in Portugal soon.
Portugal wasn't hit as hard by coronavirus since they were able to watch what was happening in Spain and Italy and act fast and early.
Apartments and hotels can remain open if they want to. Filipa is seeing demand for her beachfront apartments. She has a current guest from Canada who chose not to return and other guests who are in the process of moving within Portugal. In Lisbon she is seeing demand for her properties by people who are getting divorced and want some extra space.
During the low season last year, Filipa put together a financial plan and took inventory of all of her revenue streams and costs. She noted the level of urgency and importance for each. Then, she decided which ones to eliminate. For example, she realized she didn't need to continue paying for both Dropbox and Google Drive. She also invested in a new website, brand design, and property management system.

This process took her from November to February, which included migrating her PMS.

At the beginning of this year, Filipa knew exactly what her monthly costs were and which expenses she could eliminate if necessary.
She paused her subscriptions to dynamic pricing tools for now because she has changed her pricing and availability structure to focus on longer stays (weekly and monthly). She will reactivate dynamic pricing in the future, but by pausing them now, she can save some money.
Filipa is also scheduling three empty nights between reservations, which makes the cleaning team more comfortable.
She delayed shipment of some new linens and canceled an order of new noise monitors, also to save some money.
Filipa lists her properties on several channels, so she took the time to make sure her pricing and availability changes are flowing through correctly.
Typically she offers in-person check-in, but right now she is asking guests if they prefer an in-person check-in or want to receive all of the information online instead.
Filipa predicts a somewhat slow summer season, but she thinks that she will still see demand for her beach properties, in particular people driving to the beach from Spain.
Once air travel is back to normal, she expects people to take advantage of cheap flights and come to visit Lisbon after the summer is over.
Vacation Rental Management Conference: Full Conversation Between Filipa Leitão de Aguiar And Thibault Masson
Thibault:
Dear Rental Scale-Up members. I am joined now by Filipa Leitão de Aguiar. Uh, I think the by you in Lisbon right now and you are the creative funder of a property management company called Rent4Rest. Um, you have at 16 properties. So we'll be talking with you, about your business. Like of course first the situation in your country. How are things going personally also for, for the market. And it we'll be talking about something very interesting that you have been sharing with me is how already last November you had done a lot of changes in the way your business was running in uh, the revenues, the costs, even the systems and how some of these changes you had implemented helps you better, uh, act faster basically in this current crisis, we'll also be covering some actions you've taken on costs, on switching to longer terms, also adapting service. That's all are things you've been doing recently, uh, to adapt to the crisis. That could be very, very interesting for other property managers and even vacation rental owners and listening to us. But first, let me welcome you and thank you for taking the time today.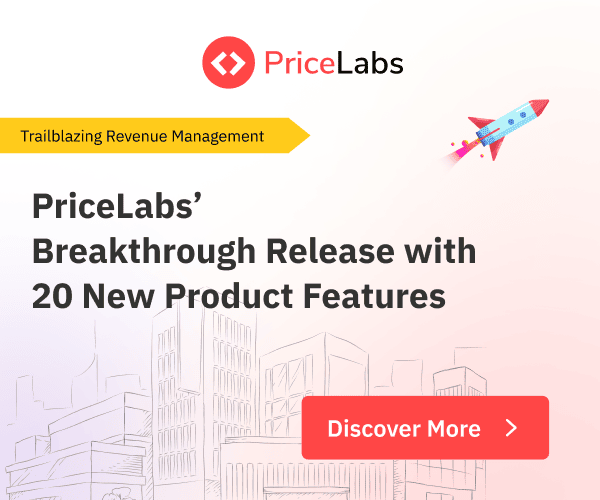 Filipa:
Hmm. Thank you. It's an honor.
Thibault:
So it's a, it's a pleasure to have you. And let's get started. You can you maybe tell us a bit more about you and about the company?
Filipa:
I founded the company 10 years ago. This it's our 10 year anniversary, so eh, I thought this would be a any year of change, but not this kind of change. Okay. and I manage 16 properties. They are mainly in Lisbon city, but I have some properties on beach areas like Estoril and Setúbal. And I'm going to add a few properties on, in the North of Portugal. But this Portugal, these properties are managed by the owners and I will just mark them. This is the plan.
Thibault:
Yeah. And I, and, and you, you are, you are a property manager with a blend it thing. That's okay. Can you can you test? But the situation in Portugal, I think compared with other Southern European countries like Italy, France, Spain, Portugal has been, let's say in this case, lucky for lack of better words with the virus and not too many people that think I've been hit. But still there's impact of course on the market.
Filipa:
Yes, there is a big impact on the market, but we were not hit first like Italy. So we learned from the other countries. And we closed everything earlier when we had a few cases. And I think this give us a better, a better actual situation. So we, we locked down first restaurants events, all the events were canceled and then it was a, a general lockdown by the government and we are still on the government lockdown.
Thibault:
Is there, is there any demand right now, because I talked in some of other videos I watch shows, can see the case in Valley where we have stranded travelers in Budapest where we have digital nomads just riding the storm there. How about the demand right now? Because I think apartments for example, are not close. Right? So theory theoretically you could get bookings.
Filipa:
Yes. in Portugal apartments and autos can be opened if they want. The demand for the, I have a beach front departments and I have demand for those apartments. I have a Canadian woman and her daughter that they decided to stay, they were here and they decided to stay. They didn't want to go back to their country and they, they, they will stay in one apartment on the others. I have people that are moving, they were here, they intend to be in Portugal, but they or they are working and they are moving. They still moving from one place to another. Eh, my minimum stay now it's seven nights, but they are staying for 15 nights. So, but only on this beach front apartments because they have an ocean view and people feel comfortable there. Then in Lisbon, the demand that I have are for couples that are divorcing husbands said want to leave their houses and they are looking for a place to stay when leaving their, their houses. So this is the only demand that I have in Lisbon. At the moment.
Thibault:
W we have joking, but we can expect that after the lockdowns they don't have some areas there will be demand for that. And also there was this demand. I was talking yesterday from actually people who have children at home and need to work in are right now in some places renting an apartment just as a place to work. So it's a, I would say interesting cases as consequences of the lockdown. So let, let's go back to the property manager with a plan because last November actually you already made a lot of changes for your own business and you think that maybe some of these changes had made you a bit more ready to adapt to these
Filipa:
Current prices. Could you share some of these changes you had made and why? Yes. I had, I had from the beginning a financial plan, but when we are growing, when the demand is high, when everything is high, I didn't pay enough attention to the financial plan because it was, it was always good. Then last year after listening to several podcasts and several conferences about profitability Avast as it needs to be more on top of things, I started when the low season started in November, I look at my financial plan and all the revenue streams and all the costs and I start to Mark with urgent, important, non urgent, non important things. And I started to cut in and I put colors on them. Like the green ones were the ones to keep the orange. They, they keep it there on the second they are like, eh, important, not urgent, not urgent.
Filipa:
And then the red ones were the one that we're not we're subscription that I had or costs that I had that it probably didn't make sense because I was paying two things at the same time. Like a Dropbox and a drive, a Google drive or a noise monitoring an apartment that I don't have problems with noise. So it was those kinds of the, those kinds of things. So I start, I, I, I put all in colors and I start to cutting all the expenses that were extra and I didn't, I'd also re re negotiate credit card fees. I see if I had the TV wifi, the better price if the water come past, check all the bills to see if the water company was billing me the right amount. So I, I, I, I went to all the expenses and categorize and categorize them.
Filipa:
Then I decided after 10 years my logo was a little bit updated and my website, I had a property management software, but I had some difficulties and they increase the price also. So I was like I want to automate more, I want to use more technology, but I don't want, I want to have everything in one place. Especially here in Portugal, our tax system, it's a little bit complicated and I was losing a lot of time with the techs, with invoicing, the guests, invoicing the owners. I needed to go to the booking, seeded the values and going to the invoice problem program and see if everything was correct. And this was like stupid work because it took me a lot of time and, and I decide, okay, I want to automate more, I want to improve my, my logo is outdated. So I made an investment on a new PMs and new website and a new brand design.
Thibault:
How many, how much time do you think it goes there? Was I liked the way you prioritize, prioritized things, you know, with colors or journey on a journey. Or are you a also to the time that you get a new logo down, so how much time do you, cause you and you had the time, I guess right there a huge time. Was it,
Filipa:
It was from November. I started in November and it was finished at the middle of February. So it was a long time moving PMs. It's not an easy task.
Thibault:
And if you look, if you look back now why do you think it helps you face the, the, the current situation better?
Filipa:
Because I already had half of the work done, so I had already all my expenses listed. I had already all the colors, so I knew how much money I need for the neck. I need for the next month, for future month without any income. I need a what I can still [inaudible]. Yeah. And and this ha, this saves me save me time off on the first weeks. Like everyone else, I was a little bit overwhelmed. So there were a lot of things to manage at the same time. And I could from day one look again my financial plan and cuts all the orange and all the orange items and and re re revalidate the spreadsheet again.
Thibault:
That's, that's, that's very interesting. So it does mean that you had already in ways streamline a bit of the business, but there are still things, for example, that you had to cut as you just explained, right. These orange items. Right. So for people who maybe need to advice or think about examples, what are examples of things you've cut? Because maybe it don't make sense right now and at this like, and you have like, things you've kept forever or things you just posing. How do you think threats.
Filipa:
Okay. dynamic pricing. I use it for two years now, but now I paused them. I will not get them forever. I just paused them because I may, I change the price structure of the, the apartments. So I more seven nights days monthly stays until the end of June. And then more simple, more three, four nights, days after June. Let's see probably in the Lisbon city I will need to move more to seven nights stays even though in June, July and August.
Thibault:
And these are, these are your minimal links upstairs, right? Your seven nights right now and then
Filipa:
Right now, right now, yes. For now, because it was anemic. So it was three nights. It could be two nights because the, it was with price labs, I just, it could increase, decrease the, the minimum stay in the, but now there's no sense because there's another problem here with the cleaning. Cleaning is even more important now. And the, and there is, I can, I can have a guest checking in, checking out in the morning and checking in another guest in the evening because cleaning takes longer. At, at the moment I have a three minimum no guests nights, three nights without guests between stays. So, so the apartment stays empty for three nights between guests.
Thibault:
So it's a rule you've made in your, and like three nights for the, for the chain or change over three empty nights. Wow.
Filipa:
We don't have that demand and it makes the cleaners feel more comfortable. It makes me feel more comfortable. So we make the, these three nights between stays [inaudible] for now. So this, the, we needed longer stays and we also increase the cleaning fee because we have more costs with cleaning, more time, more products. And it's important that the guests feel that the apartment is, it's completely cleaned and disinfected.
Thibault:
Yeah. Can you notice his safety nowadays? Right.
Filipa:
So the, the rates now are not, they are, they are flat rates. That dynamic pricing will not help me at this moment. So I pause the, the cost of the dynamic product pricing. I also, I had alignments and towels ordered, then I need, I also pause them. I only made the three payment and I, and I asked the, the factories closed anyway, but I asked them if they could delay the deliver [inaudible] Oh, further. The noise monitors. I had still some and I, I, I, I didn't need them. No. And and other credit cards, subscriptions, at the end of the day, if we don't pay attention to our credit card, there are a few two-year-old subscriptions that can be can be diluted.
Thibault:
Yeah, that's, that's super interesting. And if, if I can go back, quick question on the so there's some prices. You started talking about the longer stage, which makes sense. Did it make you think, okay, I'm also going to try other platforms or the websites to get these longer stays. What's your, what's his tuition on the, on the channels for you?
Filipa:
Yeah I, I list my properties on several cha channels. I have a channel manager. So last week I went down to all the listings and to see the rate parity to see if there was any mistakes on the pricing because changing the price structure, I need to see if the websites we're receiving the right prices now. So I made this, this I took the time to look at all the listings to see all the websites that I was connected and to see if my channel manager had new websites that I could connect two to, to improve that could help me. Not now, but in the future.
Thibault:
And you are there, are there specific websites that you only like longer stays that you could recommend to people or, or it's up to everyone to just check what makes sense to them.
Filipa:
I, I connect to a few. They say it's good for, for longer stays. I didn't receive any booking Hansen, so I'm not sure. But I also in here, in Portugal, we have spotter at home and I, I have a few properties listed there. It's, it's for longer stays. I updated my prices also on this and my policies on this, on these channels too.
Thibault:
Oh yeah. Just cause policies of course are, are interesting because a lot of people are sometimes afraid right. Of going [inaudible] into monthly stays because it's a different world, especially in some countries. Right. You, it's not a guest anymore. It's a tenant.
Filipa:
Yeah. And we have a problem in Portugal because the government decided [inaudible] during these crisis, the tenants [inaudible] not pay the rent and we could not put them out of the apartment. So, Mmm. We need to see this, this, because if I have a, I can have an available apartment or if I have an available apartment with someone that doesn't pay the rent and I can do anything about it, it's also a problem.
Thibault:
Yeah. There's hope. It's not going to happen. So you, as we said, we, you adapted the costs. You adapted your, your, you see where you're getting the the stays longer stays. Maybe you're also going to the channel manager and making sure thing is right, the policies and maybe on the channels to try. You are so adapting as you said, the service, right? Because you sick for example, that's, you are you are a [inaudible] fee for example. What other things have you done on service size to adapt to them?
Filipa:
Since the beginning we always stand up for in-person checkings where we meet the guests in person, explain about the city, what they can do. But now I feel some guests may not feel Constable with this. So, and we already have electronic locks. So we didn't need, we don't need to do the investment right now. We, I decided to ask all the guests if they want in-person checking or if they want a self checking. But this is not just asking the guests, I need to change everything that I explain in person to be, to have everything online now because I will need to explain them. I usually have a map, a book they can have with all the information that I gave them on the checking. So I w I'm for the next week, so I will probably have this placed online. I'm creating a new guest area on my website with all the information so they can have it easier.
Thibault:
And you and you are, you are a busy person in, in, in work and in life. So I guess you could automate everything as much as possible.
Filipa:
Yes. If I want to automate everything, yes. Now automation is even more important now because having fewer bookings it means we cannot have so much stuff. So if you can, cannot have so much stuff we need to, we need to automate some things. You may use technology for that.
Thibault:
Oh, this yeah, it makes sense to use automation and a concern with stuff. Thanks a lot feedback because it's been very, very interesting and no one, a former, you've covered from the the markets, how you adapted and how in a way it was a bit lucky. You would say that you change things in November, but on the other hand, because you had attended some you had invested your time getting in some conferences and podcasts and, and this, and you took the time to execute or just listen, but actually do it. That's put you maybe in better position. So as we said, so I think we talked about this, but you, what do you think was just finished with that, with expected demand? W w you know, when you have this or this video or the videos, or are we talking with a Nino increase shine.
Thibault:
And you know, we're saying that a Northern Croatia will have is a drive to destinations for a lot of people in South Germany and Austria. So he thinks, yeah, he's country's smallest for domestic demand, but he can have some people driving from, but he was contrasting with Dubrovnik and now the STT there, which is a flight to this nation. It didn't actually, he's a home off phases. You know, you brought Nick and he's thinks that's, it's not as flagstone don't come back. He called me count on international travelers. When things gets start getting people can travel again. What would you expect the demand to come from?
Filipa:
Now to save my life I'm happy that I have a beach properties and a city properties. I think I will have guests on the beach properties in estriol and in Zimbra I have a Villa with a swimming pool with an ocean view. So it can be for Spanish guests, driving guests. I'm expecting them needs, it will not be a great summer, but I'm expecting to have some bookings on, on beach properties during the summer. I'm not expecting to have a big bookings on in Lisbon. Mmm. We have a lot of competition. It's a city. I don't think that people will come to a city in the summer. Yeah, they will. More country stays, I think more a beach things more quiet after the summer. I expect it with the flights starting, there will be some people that want to take advantage of better pricing.
Filipa:
The flights will be cheaper, the accommodation will be cheaper. So younger people that are not so on the risk zones so they could start traveling. And I expect that after the summer I will start to receive those kinds of guests. And then in the winter maybe or on the long term, some people that are escaping from their countries for several reasons. In Portugal we have a, we have a lot of golden visas like that. We have a lot of people from China, Brazil that also are Portuguese and they can live here and, and from Russia also. And they come here in the winter because our winter sometimes it's better. And I also, or I expect people that are running away from their countries, like from Africa or Portuguese. It used to live there that are coming to, to here. So we ha we are lucky because we have a sunny city. So it's not like those cities that are locked down and we, lots of buildings, we have the river front, we have lots of sunny days. So it's not a bad place to be locked down.
Thibault:
Yeah, no. So you can, as you said as well, you be as coupon, you can get bookings after summer. It's not like some destinations, sun is going to be difficult and then you have to wait for the next summer.
Filipa:
Yes. I'm, I'm not, I'm not, I'm not expecting to have a in Lisbon bookings for the summer. I'm expecting after the summer long, longer to longer stays.
Thibault:
All right. So that's still, it's, it's half half, but I'm always optimistic side, so at least it's, it's, it's some demand to capture in the EU. I think with the changes you've done, you will fully be ready to capture that estimate. So thank you so much again for your time today and all the different tips you given to to well watching. I would put under the video links to your website. Of course, if people want to reach out to you and maybe connect with you and know more, how can they do it?
Filipa:
Linkedin usually I use LinkedIn for work and Facebook more for my private life, but I'm [inaudible], I have an email, my email, it's on the website. So also my phone number, so I'm easy to reach,
Thibault:
But we'll link to your LinkedIn profile into your website. So once again, thank you for your time and I'll see you very soon.
Filipa:
Okay, thank you. Thank you.