Vacation Rental Revenue Management has become a hot topic for property managers. Or this is at least what revenue management solution vendors would have you told you if you attended any vacation rental conference this year. Why now? Why is the issue of pricing properties right, finding the right balance between profits, occupancy, length of stay, booking restriction more pressing?
On one hand, the data and the tools seem to finally be here, thanks to vendors like BeyondPricing and data providers like AirDNA. In a nutshell, Vacation Rental Revenue Management is about making informed decisions about pricing, maybe automating it, a bit like Airbnb's Smart Pricing does for homeowners but with the actual interest of the property manager at heart.
Yet, there is a big knowledge gap that is preventing property managers from maximizing the value of their property portfolio. If you want to grow or even sell your company, this is a crucial skill to acquire to make the most of you have.
1. THERE IS A TRUE NEED FOR VACATION RENTAL REVENUE MANAGEMENT; AWARENESS OF THE REVENUE MANAGEMENT TOPIC IS PUSHED BY SOLUTION VENDORS.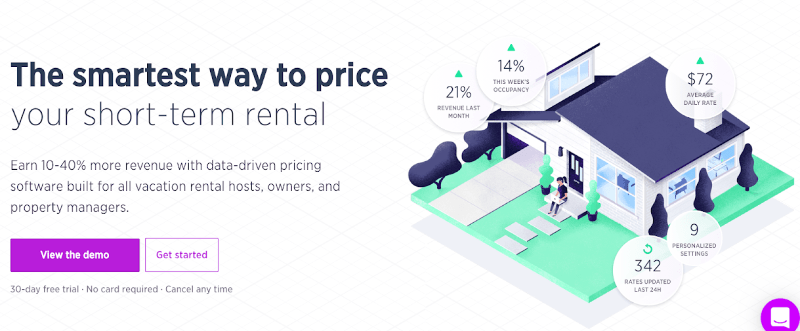 Broadly, 3 types of vendors are on the market:
Pricing automation software, most often plugging onto a channel manager, e.g. BeyondPricing, PriceLabs, Wheelhouse.
Market data sellers who sell listing and pricing data reports that to be used to make informed decisions, e.g. Transparent, AirDNA, Fornova.
Full-service revenue management: They act as outsourced revenue managers, who optimize not just for pricing and bookings, but also length of stay (LOS), cancellation policies, and more. Rented is an example.
2. A THIRST FOR EDUCATION ABOUT REVENUE MANAGEMENT FOR VACATION RENTALS

At conferences like VRMA and VRWS, these vendors have booths and talk on stage. They have realized that the market needed a lot of education before property managers understood that they needed solutions, what these solutions were, and why pick one vendor over another. Examples of educational efforts seen in 2019:
3. WHAT DO WE HEAR FROM THESE EXPERTS / VENDORS?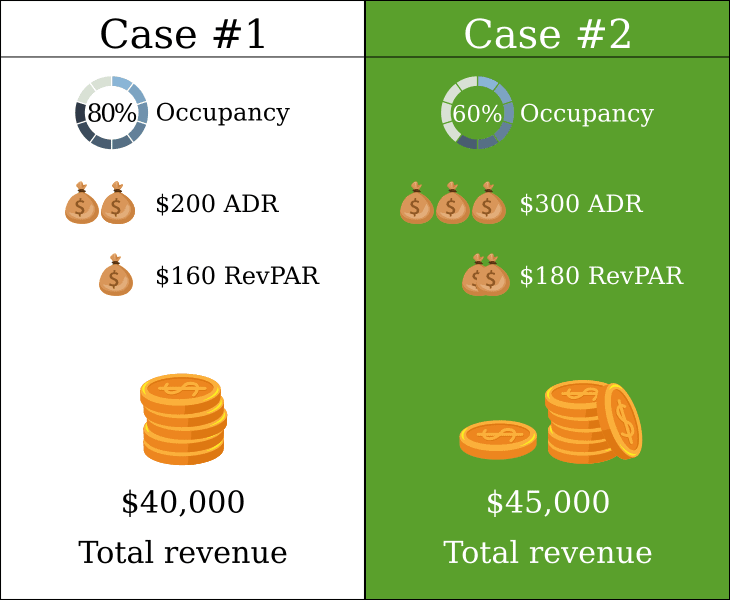 As said on a panel at VRMA: Most serious hotels have a dedicated and trained person who is a revenue manager. In the vacation rental industry, most companies do not have a dedicated person. Usually, a person in charge of operations (e.g. coordinating cleaning and check-ins) is asked to also do that job.
A lot of the property managers are still relying on 1 rate per night, with some variations along the year for high, medium and low season, And maybe some occupancy-based pricing for big villas.
Experts say that property managers should not optimize for occupancy or for ADR, but for RevPAR (which they renamed Revenue Per Available Rental, instead of Revenue Per Available Room to fit the industry).
4. WHAT DO WE HEAR FROM PROPERTY MANAGERS?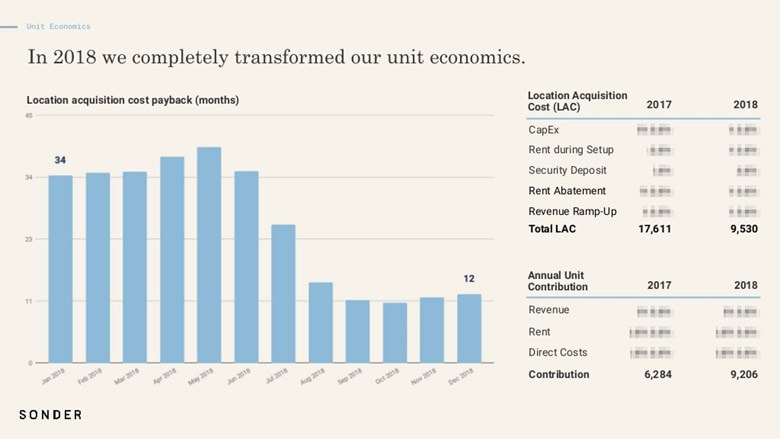 The most data-savvy property managers like Sonder and Vacasa have hired world-class revenue managers. They have strategies and tactics to get more revenues. For instance, Sonder has clear tactics to get their first bookings for new properties, with lower prices and better CS agents, as they think they need to invest in the first reviews to get more revenues down the line.
On the other hand, more traditional property managers remain skeptical of the relevancy of these tools in their local market and find all these terms (ADR, RevPar) very complicated. For instance, influential and successful property managers Sarah Bradford and Tim Cafferty had an episode of their podcast where Tim came back from the "Data & Revenue Management Conference" and explained that he was unfamiliar with all these terms and that his business had been working well with much more simpler rules for years.
Traditional homeowners also point out that adopting dynamic pricing, shortening LOS, or making cancellation policies flexible may be something they would like to do. But they do not own or control their supply, unlike hotels or companies like Sonder. They have contracts with homeowners who may be less flexible. Some of these contracts stipulate restrictions, such as a minimal price, that make revenue management complicated.
What's your take on Vacation Rental Revenue Management?