Continuing our series on outstanding performers in our industry.
Bryan James operates Points South, a group of 3 self-contained cottages at Wongarra on the Great Ocean Road Australia. points-south.com.au  They point south to the sea, hence the name.  He achieves outstanding occupancy.
Bryan lives on site and greets most of his guests personally.  The site is rural, with the cottages overlooking the ocean below.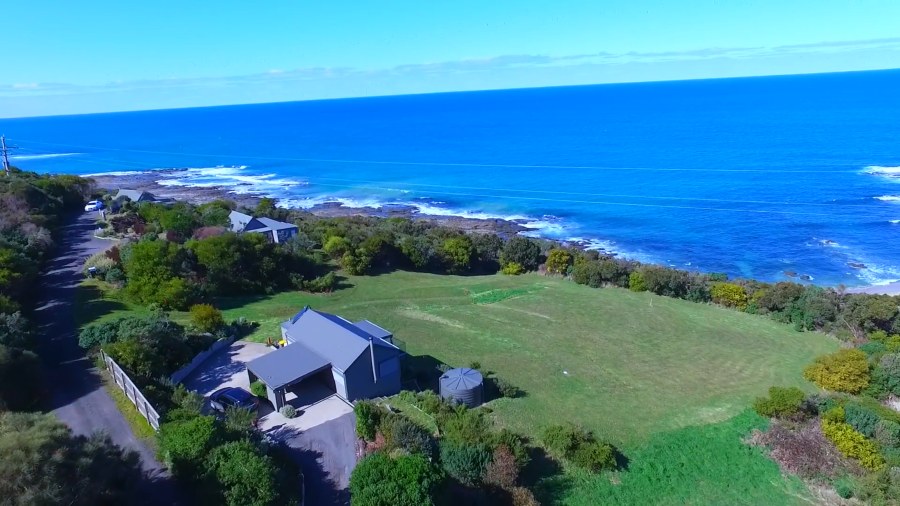 Occupancy
He achieves the very high occupancy of around 91% of days of the year.  This year it included a short shut down, without which it would be even higher.  In this area, most of his competitors have occupancies under 50%.  Very few operate his level of occupancy.  He doesn't discount and achieves above average prices.
Keys to success
I asked Bryan what he attributes to his success.
Cleaning
Firstly, he says excellent cleaning is paramount with excellent presentation.  There are other places that don't obsess, but Bryan insists on top standards.
Big ears, small mouth
He works on the principle of "Big ears, small mouth" when listening to feedback from guests.  He respects all views, even when they are uncomfortable.  He also acts  selectively on what he hears.
 Personal relationship and greeting
Bryan personally greets his guests, and gives them a run down on the local attractions, like where to find the local Koala, and where the hidden Redwoods forest is located.  He also has a generous welcoming 'Goodies pack' that guests enjoy opening and dividing up between themselves. He also leaves out an attractive book on the Redwoods for those wanting to delve a little deeper.
He said that this week he greeted a tentative looking guest, who was  cold and withdrawn initially when she arrived in his remote location.  When she left, she gave him a hug and said how he had a "professionally run place", before returning to her very expensive hotel in Melbourne.
He also finds that where he is able to greet his guests personally, the guest reviews are more enthusiastic than the reviews when is not able to be on site.  Needless to say, he also obsesses with reviews.
Marketing
Bryan has his own website, and is listed on the usual OTAs and some other sites.  He has 12% repeat guests; 30% direct bookings from his website; 20% Airbnb, 20% booking.com, and 18% from other sites. He has a small but useful number of canny guests who find him on the OTAs, then book direct to save on price.  He also runs some Facebook competitions.
Guests are mainly from Melbourne (70%), with a significant proportion of overseas guests, mainly from USA, Singapore and China.
He uses Cloudbeds channel manager and booking management system, which also helps him send reminder emails and gives him good control via its reporting.  Another package called L'Experience tracks guest needs and satisfaction.
Improvements
Bryan is constantly on the lookout for ways to improve.  Currently he is planning an upgrade to his website to make it more friendly when viewed on a mobile.
"There is always more to be done", he says.
Let me know or leave a remark if you have any questions of Bryan.