If you are listing your properties on Vrbo and its sister sites (e.g., HomeAway US, HomeAway UK, Abritel in France, Fewo-Direkt in Germany, and Stayz in Australia), you may have received a communication stating that starting 31st August 2020, it will be mandatory for all property managers to be Price Consistent on Vrbo / HomeAway. What does it mean? Who is this message addressed to? Should you care? How to set up price consistency on Vrbo? What happens if you do not act?
Don't be confused: Price consistency on Vrbo does not mean Price Parity!
First, the price consistency that Vrbo is after here has nothing to do with price parity.
Price parity clauses enable a booking platform (e.g. Booking.com) to require that property managers do not offer lower prices or better terms on other platforms (e.g. Expedia, Airbnb) or on their own websites. For example, Booking.com makes price snapshots on various metasearch such as TripAdvisor or Google in order to check the price parity of its hotel partners.
Price consistency is about making sure that travelers see the same total booking price for your properties on the website, from the moment they start searching your destination to the moment they make a payment.
Who should care about price consistency on Vrbo / HomeAway?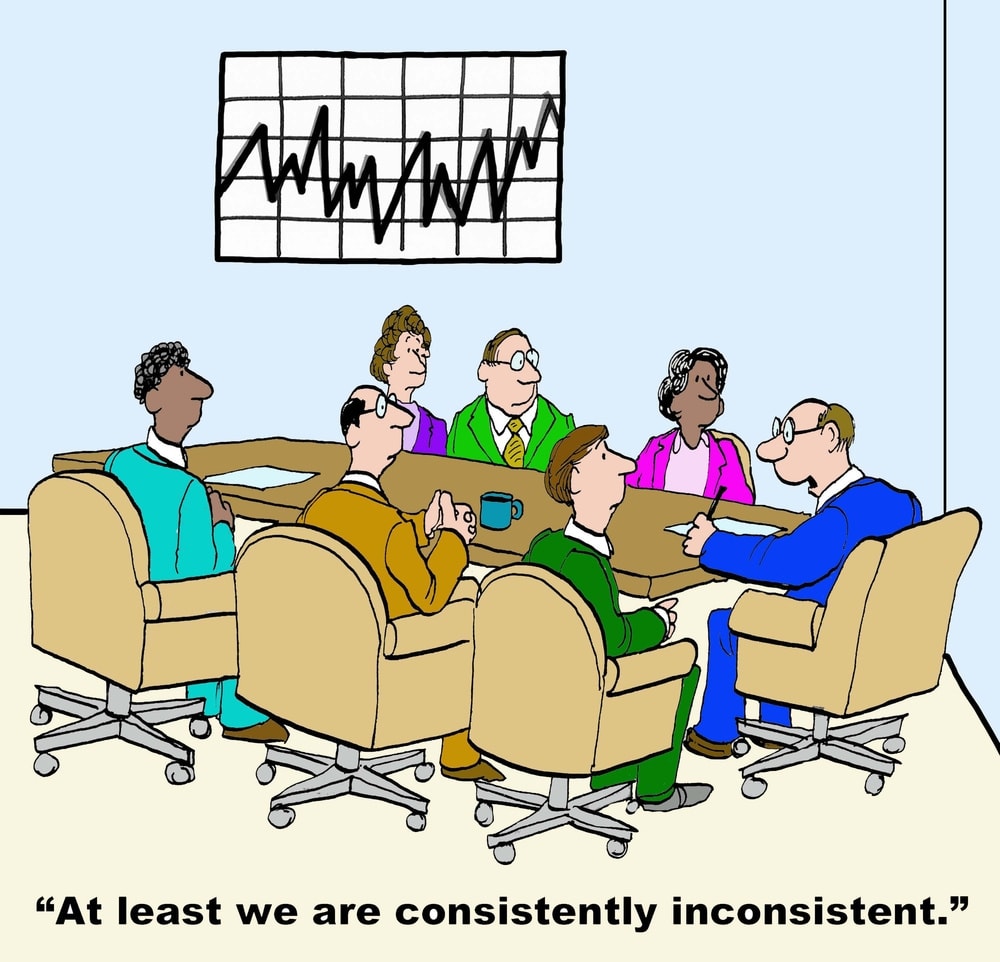 Vrbo's Discovery Hub has several articles about price consistency. First, if you are classified as a vacation rental owner, and not as a property manager, on Vrbo / HomeAway, then you have nothing to do. The issue of Price Consistency is for property mangers who use a channel manager or a software provider to handle their prices, fees, and policies. If you manage all these directly in Vrbo's Owner Dashboard, you do not have to worry about being price consistent.
If you use a software provider, like a PMS or a channel manager, then you want to pay attention to the new mandatory price consistency requirement. Price Consistency is a software upgrade ensuring that travelers see the same rates and fees throughout the booking process. To begin using it, your software company builds the necessary integrations and then there are a few updates you need to make in your software.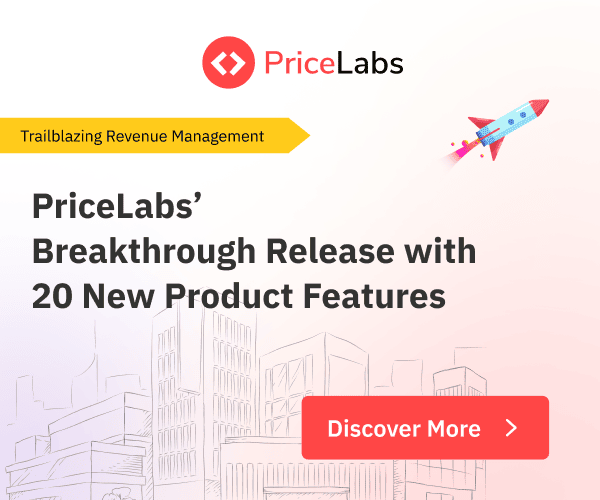 What are the traveler pains that Price Consistency wants to solve?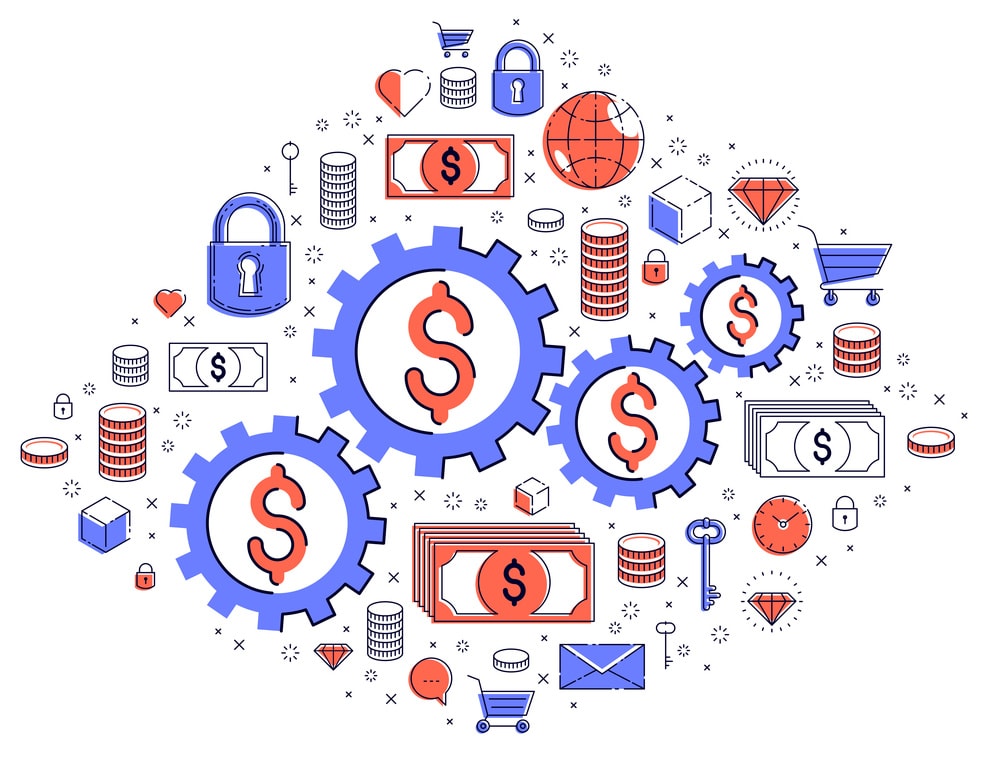 According to Vrbo:
Price is the most important factor in a traveler's decision to book. When pricing is inconsistent between search and checkout, up to 50% of travelers drop off.

Vrbo – February 2019
We all have booked on travel websites and been surprised by differences between the initial rate displayed at the beginning of our search and the final price paid: For instance, the nightly price displayed was not the same for a page to another or some fees were mysteriously showing up at the end of the booking path.
10 years ago, our industry used to present weekly and monthly prices. We had rated for the low and the high season, and maybe also for the shoulder season. Now, determining the final price that a guest will pay is much more complicated: You may have prices varying daily with supply and demand, additional fees based, occupancy-based discounts, prices varying with the cancelation policy in place, etc.
When a holidaymaker selects a property from the search results page, HomeAway calls your software for the rates, availability, etc. However, holidaymakers are seeing the average nightly rate in the search results, without the date and availability being taken into account. This means that the pricing may be out of date if you've made changes since the last automated rates update, for example.  As a result, the holidaymaker can be (and often is) exposed to three different prices between the search results, the property page and ultimately the checkout page. This obviously doesn't match the pricing that you intended the holidaymaker to see, nor does it account for any fees that you have set for the property. 
As you can imagine, this causes an immense amount of confusion for holidaymakers and is a massive pain point across the HomeAway marketplace. Seeing so many different prices for a single property can result in a lost booking and a lack of trust. In addition, it puts your listings at a disadvantage against individual homeowners—they do not have price consistency issues because all their rates are managed on the HomeAway platform.

HomeAway – Discovery Hub – Price Consistency
How to ensure Price consistency on Vrbo/HomeAway?
Vrbo wants you to get into your software, conduct a few updates, and check that all the settings are now rightly set up.
Vrbo has Price Consistency Checklist for you to follow. It consists in reviewing 4 different factors that influence your final prices on the platform:
Rent, Fees, Taxes & Discounts (e.g. use Standardized Fee Descriptions)
House Rules (e.g. Maximum occupancy)
Cancellation policies (pre-defined cancellation + instant booking can get you listed on Expedia)
Rental agreement
What do you get if you adopt Price Consistency?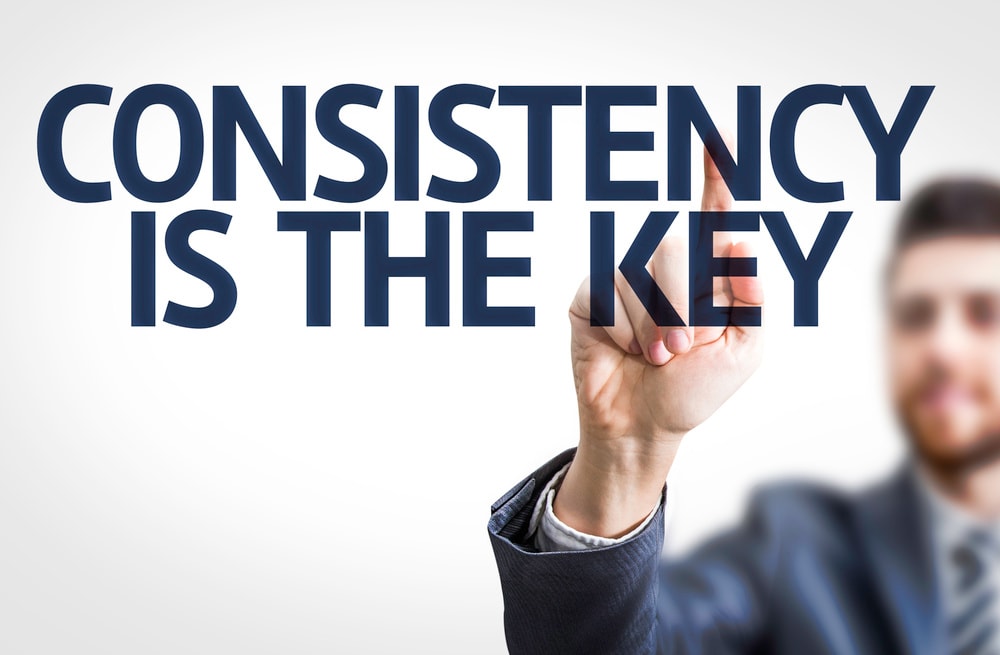 More bookings: On average, property managers saw more than 10% conversion improvement after upgrading to Price Consistency. (According to Vrbo)
The total price shown in search: Holidaymakers will now see the total price on the search results page instead of only the average nightly rate. This has been one of the most requested features from partners and will help build holidaymaker trust in the booking process.
Access to new products and features: All property managers will be required to be Price Consistent to take advantage of new features and products for their listings.
What happens if you do not act?
You will not be able to add new listings to HomeAway after 31st August
You will not be able to access new products and features
Your listings will experience a drop in sort order on the search results page
Your listings will show "view details for price" on the search results page, which has already been implemented for listings (See below how it looks on HomeAway UK, for instance).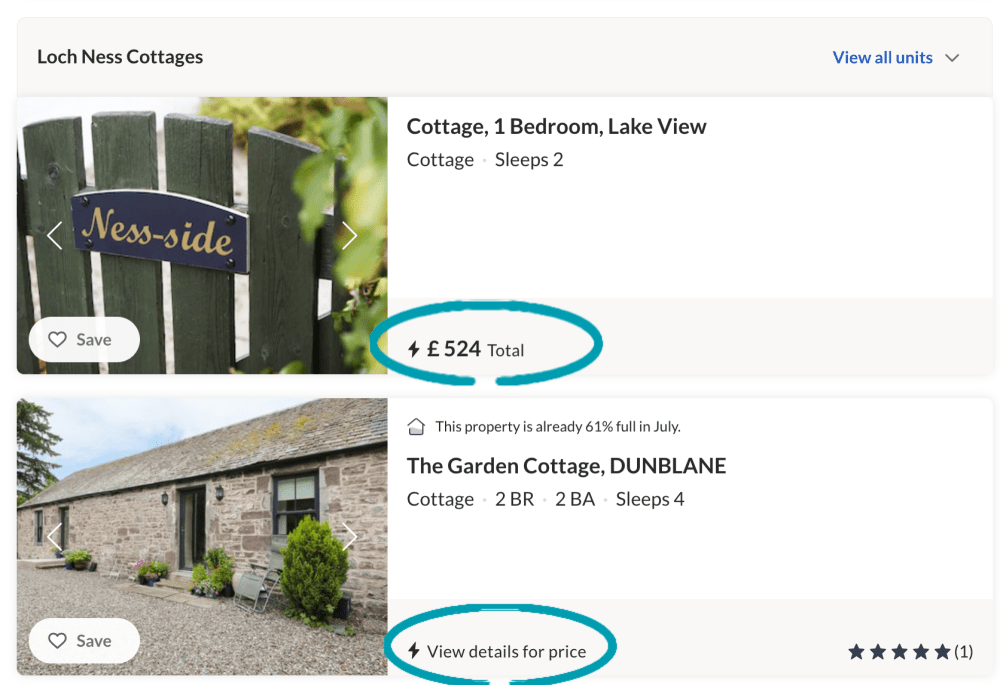 Conclusion: If you are an integrated property manager, you need to act
A platform can allow so many custom fees, custom cancellation policies, and custom rules: At some point, the marketplace need to homogenize the way suppliers set up things that will influence that final price that guests will pay. It means that property managers have to pick among the options that Vrbo is giving them through their software provider. Otherwise, they could rank lower than small owners who happen to directly use the Vrbo dashboard.