One of the hottest topics right now for all types of rental properties, from villas to serviced apartments, is trust. What exactly is trust? It's not just about running background checks on guests and using social media analysis to determine whether they are psychopaths like a recent Airbnb Trust and Safety patent aims to do. Trust is also about ensuring the safety and security of the physical building. Guests want to know that they will be not only comfortable in your rental property but, most importantly, safe. Though they might not be the sexiest or most cutting-edge strategies, safety and security certifications for your short-term rentals or serviced apartments can help you build credibility and get more bookings.
In this article, we'll outline the certification process for three popular programs: CertiStay, Dwell Safe, and ISAAP. It may seem old-fashioned, but CertiStay and ISAAP rely on a human inspection with real-life auditors, making these real investments. Dwell Safe uses a comprehensive inspection checklist to make sure your rental property is safe to prevent injury, death, and litigation. By the end of this article, you'll be able to determine which certification is best for your property management business.
Why should you invest in a safety and security certification for your short-term rental?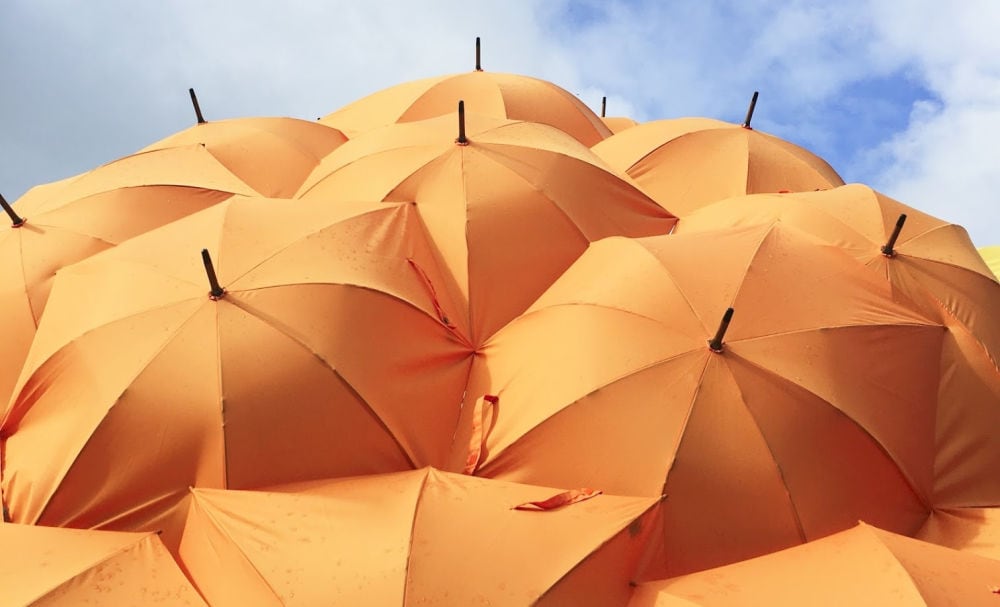 If you're serious about growing your property management business, then you already know that you need to focus on safety and security too. Earning a safety and security certification can bring a variety of benefits:
Peace of mind for guests and homeowners: Getting a third-party's seal of approval for a property's safety and security features adds an extra layer of credibility. This credibility is crucial for building trust with guests – as well as with property owners.
Release of liability: For a property management company, certification can provide protection against lawsuits and insurance claims.
Required features for certain OTA programs: Booking sites like Airbnb and Booking.com are making safety features more prominent on listings – and even a carbon monoxide detector is a requirement for Airbnb's "Airbnb for Work" program. If you've added these features in order to be more competitive, you may not need to add anything else to earn the label or qualify for the program.
Duty of care for corporate travel: A certification like ISAAP brings big benefits to a property management company that wants to grow its corporate travel segment. Traditionally, corporate travel planners would book hotels instead of vacation rentals because they trusted hotels more. After all, the planner could be fired or sued if something happened to a colleague. ISAAP brings peace of mind and levels the playing field between serviced apartments and hotels.
Marketing power: Certifications come with logos and seals which can be used on websites, brochures, and social media to showcase how professional the property management company is and how safe its accommodations are.
CertiStay delivers safety and security certifications after an audit by an inspector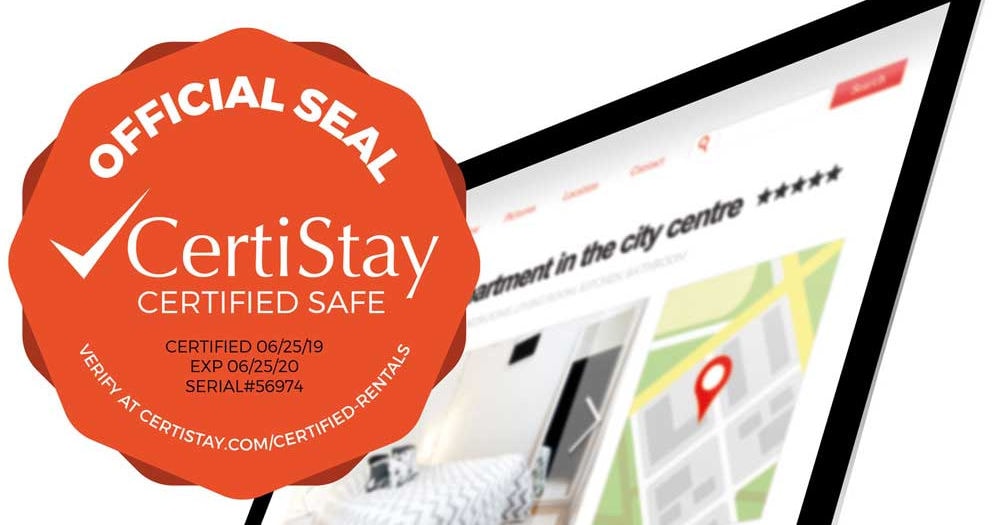 As one of the industry's most popular certifications, CertiStay provides an extra level of credibility and legitimacy because an auditor inspects every property in person. CertiStay certifications are available for many short-term rental property types: apartments, condos, townhouses, single-family homes, and guest houses.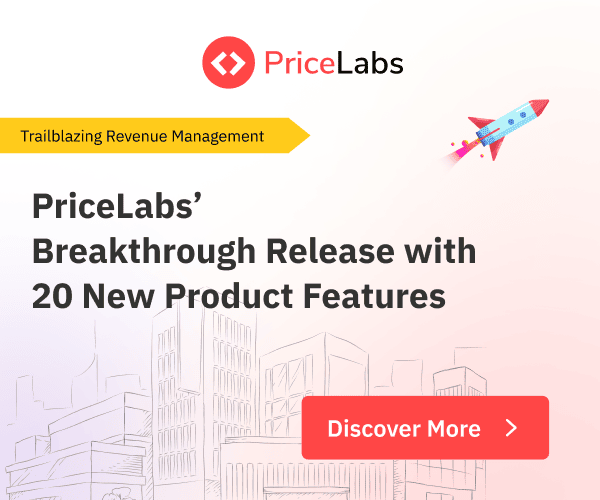 The certification process is quite simple. Property managers can register online and schedule an in-person audit appointment. Appointments can usually be scheduled quickly, sometimes even for the next day. On the day of the audit, property managers don't need to do any special preparations; CertiStay's team asks that you show them the property in the same condition as guests would find it upon check-in.
During the audit, which lasts 90 minutes, the CertiStay inspector will check a variety of safety and security features that could be found in your property, like fire alarms, carbon monoxide detectors, and locks. If your property passes the assessment, you'll receive your Certified Safe Seal, which you can display online or on-site.
CertiStay charges a monthly fee of $12 to maintain the certification in addition to a one-time fee for the audit, which is around $100 to $250, depending on property size.
Dwell Safe provides vacation rental self-inspection with a checklist created by safety and security expert Justin Ford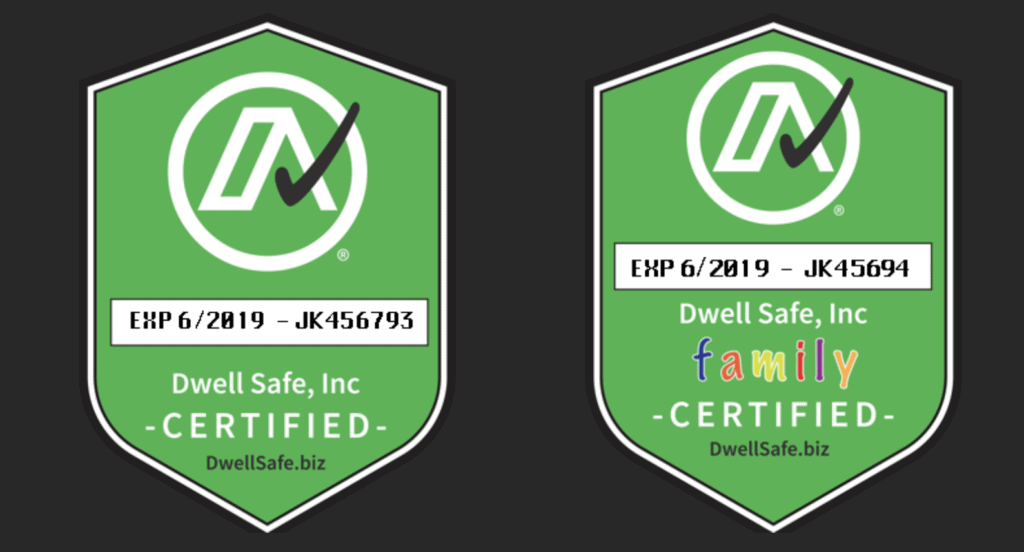 If scheduling an in-person audit isn't convenient for you, Dwell Safe offers a self-service inspection process that allows you to audit your properties yourself. Created by Justin Ford, Dwell Safe includes a comprehensive list of safety and security checks that was created with input from fire marshals and government safety regulators. Dwell Safe offers two certifications: a Basic Safe level and a Family Safe level, which has some extra child safety measures.
Dwell Safe's assessment is available to complete from anywhere at any time. And property managers will be happy to know that any authorized representative over 18 years of age from the property management company or ownership group can complete it. The inspection can be done on a smartphone and takes between 15 minutes and 1 hour, depending on the size of the property. The Family Safe assessment takes more time than the Basic Safe assessment.
The Basic Safe certification costs $99 for a one-year membership, and the Family Safe certification costs $139, making it slightly less expensive than CertiStay. Note that, since October 2019, Dwell Safe is a Breezeway company.
International Serviced Accommodation Accreditation Process (ISAAP) offers a quality and safety assessment for serviced apartments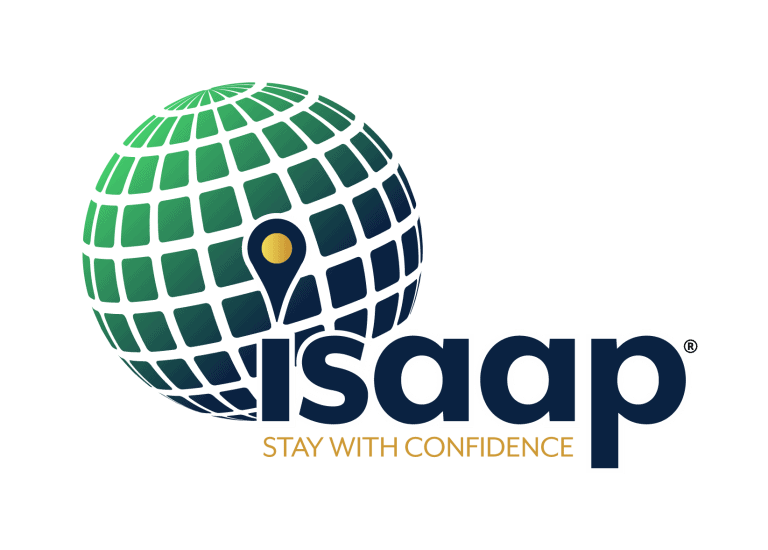 If your property management company operates serviced apartments, apart-hotels, or properties that cater to business travelers, then the International Serviced Accommodation Accreditation Process (ISAAP) may be more appropriate. This certification is offered by the Association of Serviced Apartment Providers (ASAP) and fulfills the requirements for a "Compliance Assured Provider," which means it meets regulations and best practice standards of safety, security, and duty of care.
ASAP's mission is to drive the serviced apartment industry forward, and part of that mission is to enable consumers to feel confident about booking a serviced apartment instead of a hotel. The organization wants consumers to view serviced apartments as a "safe, modern and credible alternative to more conventional types of accommodation."
Serviced apartment providers can become members of ASAP once they achieve ISAAP accreditation, in which a Quality Assessment Consultant checks over 250 criteria to verify that the property meets codes, health and safety guidelines, and legal requirements. The auditor actually spends the night in the property to experience it the way a guest would. ISAAP also provides accreditation services for other serviced apartment organizations around the world, like the Association of Serviced Apartment Providers (ASAP), the Corporate Housing Providers Association (CHPA), and the Global Alliance of Serviced Accommodation (GASA).
Upon passing the assessment, the property receives ISAAP Quality Accreditation, which is valid for one year.
Certifications get you further than basic Airbnb Trust and Safety requirements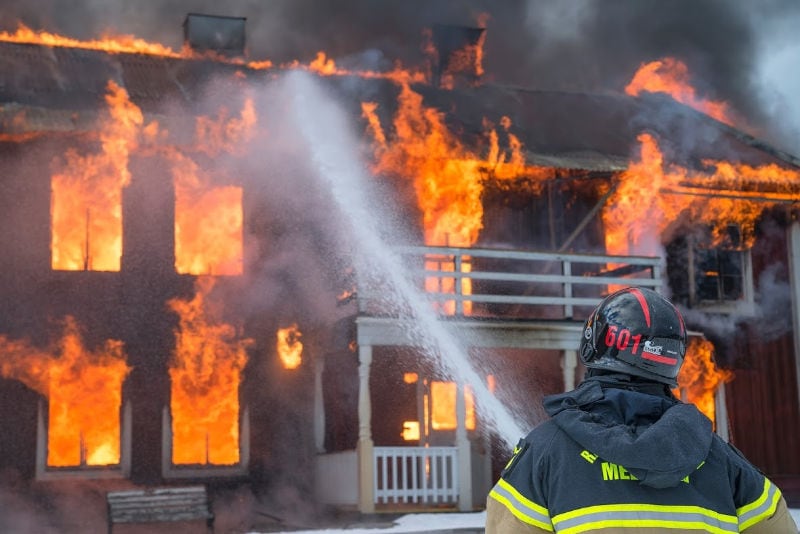 In summary, earning a safety and security certification is a great way to build trust with guests and increase your credibility. For standard short-term rentals, like homes and apartments, CertiStay and Dwell Safe are both solid options, with the main difference being that CertiStay provides an in-person audit while Dwell Safe's assessment is done by the property manager or owner. The ISAAP certification is most appropriate for serviced apartments. Don't wait until you experience an incident at one of your properties; a safety and security assessment will not only help to prevent insurance claims or lawsuits but also increase your bookings and develop stronger guest relationships.