After two years of change, it's time for the short-term rental industry to focus on our common goals and obstacles in 2022 and beyond. That's where the very first Scale Rentals conference can help. Whether you're looking to grow revenue, profitability, or inventory, Scale Rentals is where you'll find the insights you need to scale your business.
Scale Rentals Barcelona 2022
Rental Scale-Up is proud to be the official media partner of this new, premium networking event for professional short-term rental business companies managing at least 50 properties. The show will be held at the iconic World Trade Center in Barcelona, Spain on Thursday 26th May 2022. For one day only, don't miss your chance to get the whole industry in one place. Your ticket also gives you access to a networking brunch event near the beach on Friday 27th May 2022.
How to buy a ticket and how much is it?
If you manage over 50 short-term rental properties and would like to attend, you need to send your details via the Scale Rentals website using the button below to apply for tickets. All attendees are vetted. When it comes to pricing, there's a cap of 3 tickets maximum per company and the packages are listed below:
1 person = €199 €159.20
2-ticket package = €299 €239.20
3-ticket package = €399 €319.20
Rental Scale-Up readers get an exclusive 20% discount on the ticket price. Click the button below to register your interest. Once you are verified to be a property manager with 50+ properties, a buy link will be shared with you. Click on the link and simply use code RSU20 to claim your discount!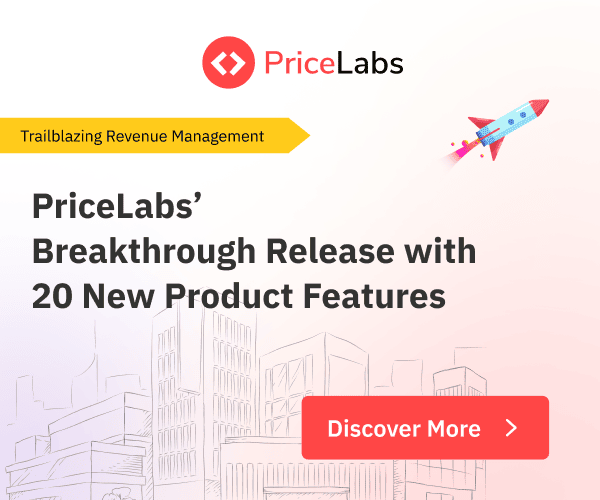 Who's behind Scale Rentals?
While Scale Rentals is a new event, industry-known names are bringing it to you for the first time. Its founders, Damian Sheridan and Gianpaolo Vairo have put on some of the most successful events in the short-term rental industry in Europe, including The Book Direct Show and The Short Stay Week. Scale Rentals is the newest offering and will bring a five-star experience to property managers with 50+ properties looking for support and networking opportunities with growth ambitions at its core.
Who has signed up for Scale Rentals?
With 52 confirmed attendees so far, you can expect to meet the likes of:
CleanBnB
Sonder
Pass The Keys
Minty Host
Luke Capital Group
BNB made easy
RoomToRent.es
Plus many more.
Who is speaking at Scale Rentals?
When it comes to the Scale Rentals speakers, you can expect to hear from some of the leading voices in the short-term rental industry. Their mission? To help you scale. Over the day, you'll hear from:
Simon Lehmann, CEO & Founder of AJL Atelier, a specialized vacation rental and business consultancy
Richard Vaughton, Vacation Rental Advisor, Consultant & Co-founder of Rentivo
Bob Garner, Co-owner of Casal dei Fichi, sustainable holiday apartments in Le Marche, Italy
Julie George, speaker & author of The Million Dollar Host
Steve Davis, CEO of Operto Technologies
Evan Dilgow, Head Of Predictive Hospitality at Jarvis ML
Thibault Masson, vacation rental industry consultant & Rental Scale-Up Founder
Who is sponsoring Scale Rentals?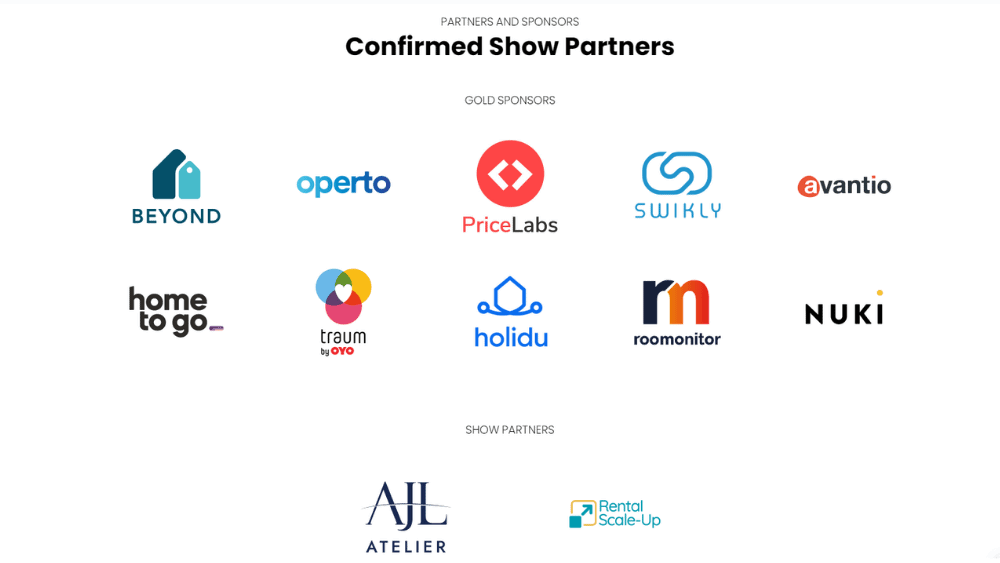 Beyond
Operto
Price Labs
Swikly
Avantio
Home to go
Traum by Oyo
Holidu
Room monitor
Nuki
There are also two official show partners, AJL Atelier and Rental Scale-Up.
What will Rental Scale-Up and Scalers Network be doing at Scale Rentals?
Anyone familiar with our Scaler's Network will have heard of our industry-famous masterminds. That's why we're bringing them to the live show to help you connect with like-minded professionals. We'll open the floor for property managers to share their most pressing issues. From there, we will facilitate a networking environment to help you problem-solve and achieve better business results in the process.
When we're not hosting the mastermind session, you'll find our founder Thibault on stage talking about growth through M&A and investments in our industry. When not presenting, we'll be networking with other property managers because that's the unique thing about Scale Rentals. Every part of the event is curated for the pioneering property management companies driving our industry forward.
If you can't make it this time, you can still join Scalers Network for digital networking opportunities with like-minded peers. You can also look forward to a Scale Rentals podcast with us all about scaling very soon. And if you can join us, why not give it a listen on your way to Barcelona? See you there.