In April 2020, Airbnb announced its Enhanced Cleaning Initiative. The company had already published some a few simple cleaning checklists and guidelines earlier that month, but something bigger was coming. Indeed, on June 7, the company rolled out its Airbnb Hosting Cleaning Commitment: More educational content, a 38-page cleaning handbook, 18-page starter guide, and online quiz about this Enhanced Cleaning Protocol.
Airbnb hosts who learn about the 5-step protocol (Prepare, Clean, Sanitize, Check, and Reset) and complete the quiz are then able to commit to the cleaning protocol. Hosts who do so will get a special cleaning highlight on their listing page and will be able to display a "Committed to clean" sign at their property.
The Airbnb Hosting Cleaning Commitment Quiz
Hosts enter the Airbnb Hosting Cleaning Commitment quiz by clicking on the "Commit to the cleaning protocol" button.
Then, they land on the Enhanced Cleaning protocol page, where they get: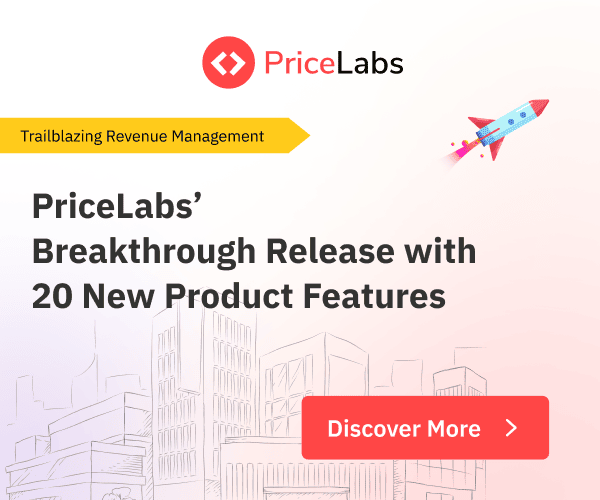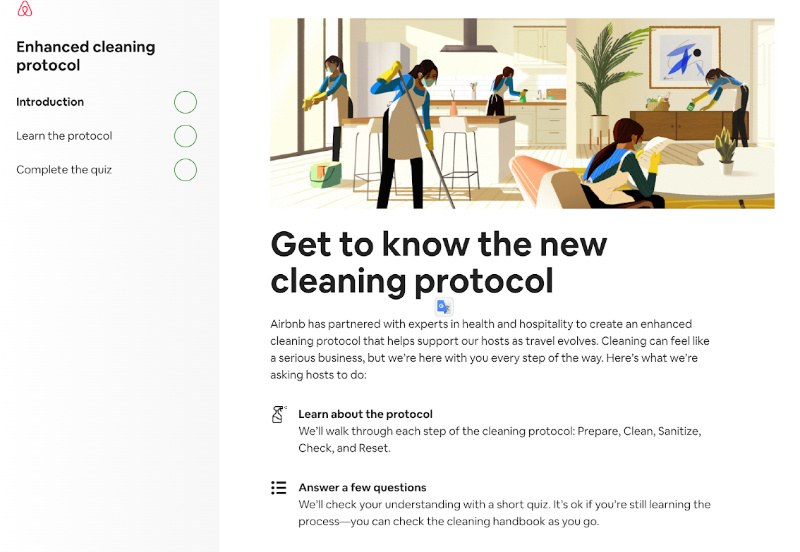 A short introduction about the initiative
A chance to learn again about the 5-step Airbnb cleaning protocol

Step 1: Prepare for safer cleaning
Step 2: Clean dust and debris
Step 3: Sanitize with disinfectant
Step 4: Check your room-by-room checklists
Step 5: Reset the room

The actual pre-commitment quiz
Here's what some of the Airbnb Cleaning Resources look like: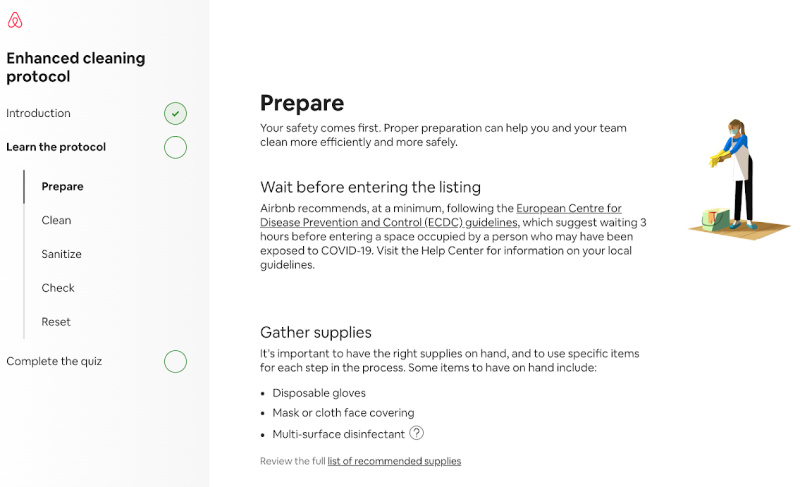 Answers to Airbnb's cleaning quiz for hosts
The answers to Airbnb's cleaning quiz are not difficult: This is an open-book test, so you can go and read Airbnb's cleaning resources any time you need. Also, if you pick the wrong answer, you are told why, and you can try again. The goal is to educate hosts and to make them understand the basics of the enhanced cleaning protocol.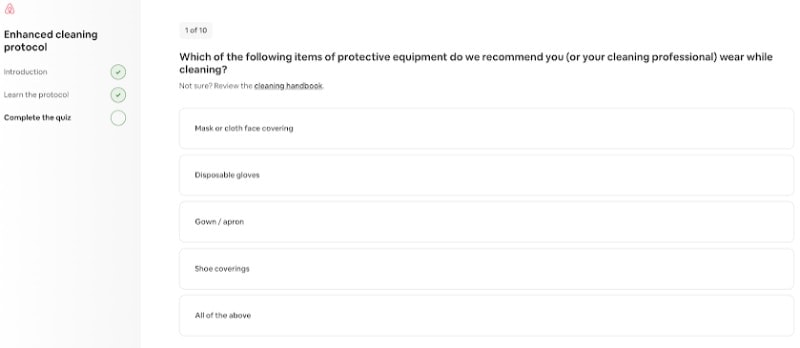 Commit to get a special Cleaning Highlight
Once hosts who complete the Airbnb cleaning quiz, then they can unlock their listing highlight. This is a symbol that will go at the top of their listing. It will give more visibility to their cleaning efforts.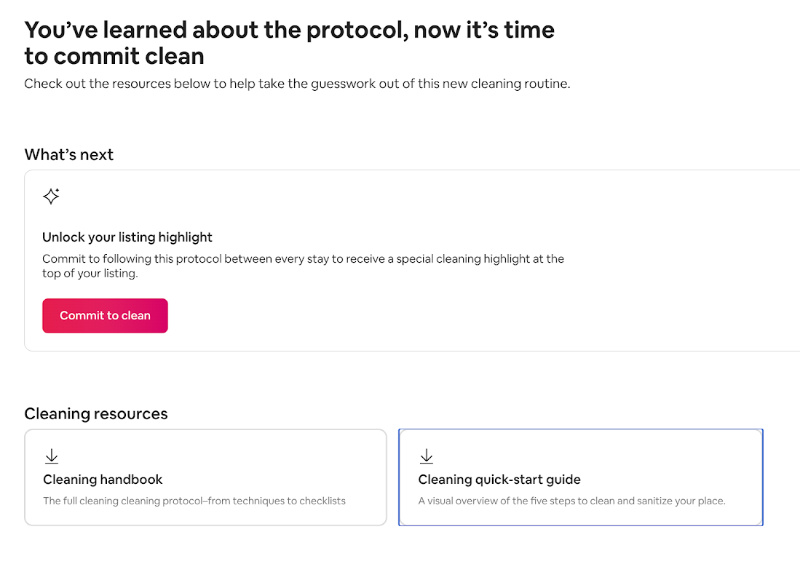 Before getting this special cleaning highlight, hosts have to go through one more step: They have to click on a "Commit to clean" button, where they can once again review the cleaning commitment. They are reminded that:
They need to fully implement this Airbnb cleaning protocol
They may be removed from the program or from Airbnb, should they not comply with the protocol.
They also need to abide by cleaning guidelines issued by local authorities.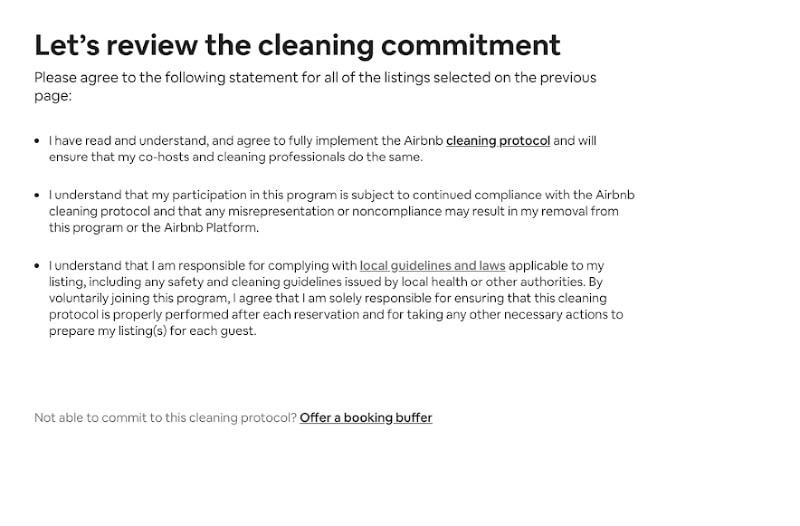 Cleaning commitment completed: Listing Highlight awarded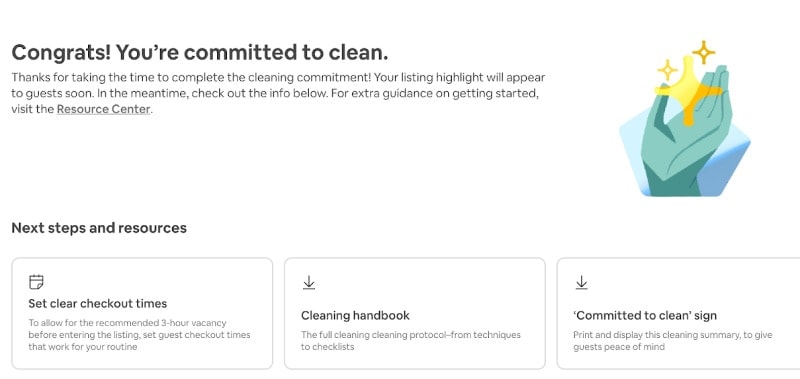 This is what the Airbnb cleaning highlight text looks like on a listing page: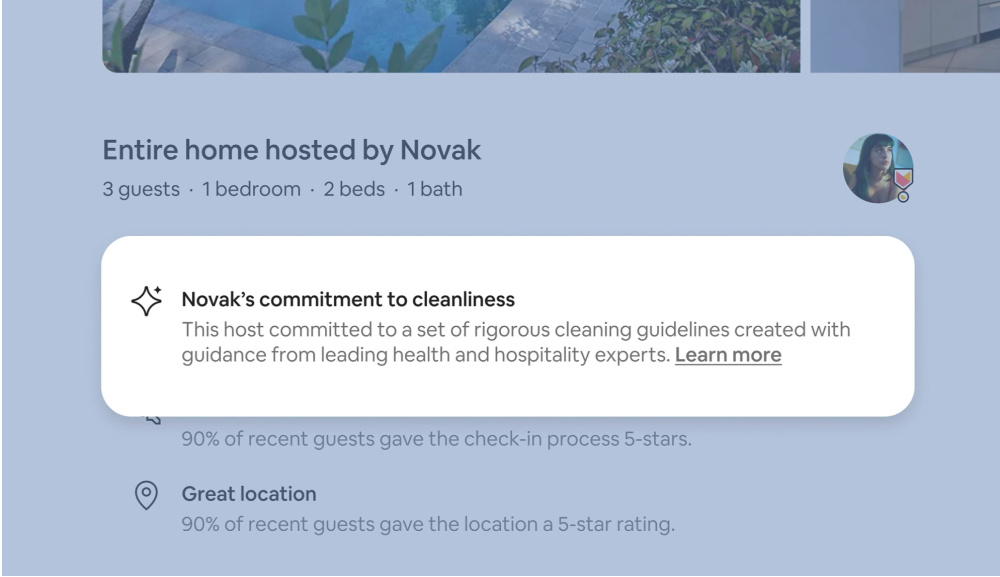 The Airbnb Booking Buffers: 24 hours or 72 hours
The US version of the Airbnb cleaning handbook specifies that the CDC recommends that hosts wait 24 hours between stays. To that end, Airbnb invites hosts to add a 24-hour vacancy period between stays, by changing the preparation time setting for their listing.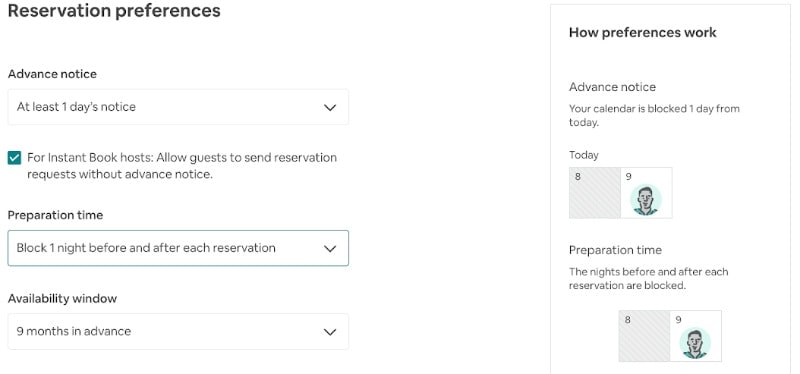 Hosts who are not able to commit to cleaning protocol can instead opt to offer a booking buffer. This is a feature in the Availability settings of their listing whereby there is a 72-hour (3 days) gap between stays. These booking buffers had been announced by Airbnb as part of their Enhanced Cleaning Initiative.
The Airbnb Cleaning Handbook
To pass the Airbnb commitment test, you may need to study the Airbnb cleaning handbook. To help you, we have created a dedicated article and a link to PDF version of the Airbnb cleaning manual.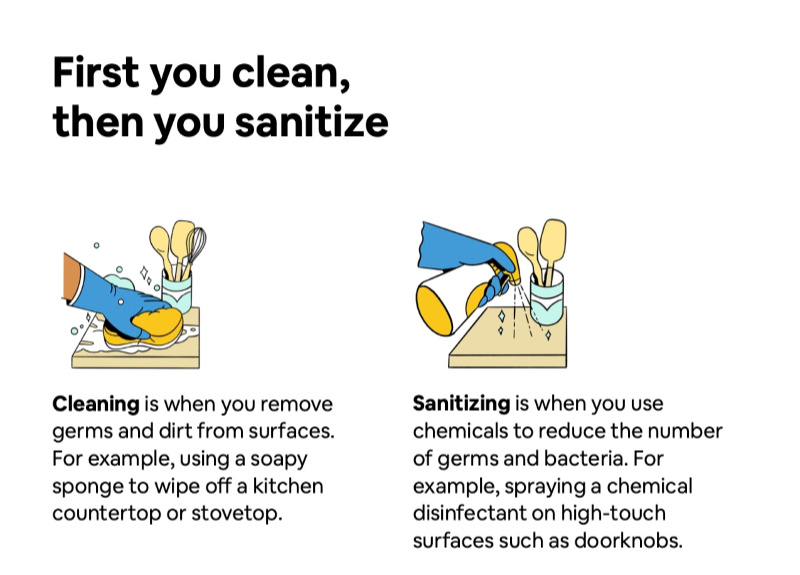 Conclusion: An honor-based Commitment?
For the moment, it is not clear who Airbnb will be enforcing and controlling the compliance with its host cleaning protocol. We should be getting more details soon.
We had already seen How to add key Vrbo cleaning practices to your listings after Vrbo and HomeAway announced their enhanced Cleaning Checklist (to increase vacation rental cleanliness).