On August 19, Airbnb officially announced that it was filing paperwork for an IPO. What does it mean? Why should you, as an owner, property manager, or industry vendor, care? What signs show that going public could go well and what is creating lingering doubts about the Airbnb business?
Is Airbnb going to IPO? Yes, probably.
Airbnb officially announced that it was filing paperwork for an IPO, in a very short press release. Here's the most part of this message:
"Today, Airbnb confidentially submitted a draft Registration Statement on Form S-1 to the Securities and Exchange Commission (the "SEC") relating to the proposed initial public offering of its common stock. The number of shares to be offered and the price range for the proposed offering have not yet been determined. The initial public offering is expected to take place after the SEC completes its review process, subject to market and other conditions. »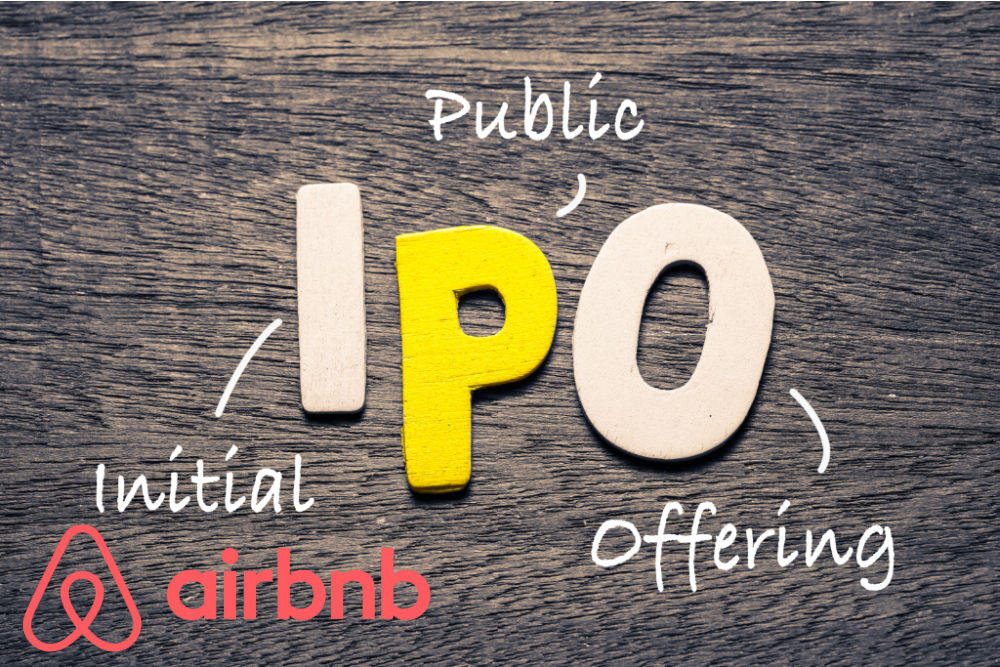 What is an IPO?
An initial public offering (IPO) refers to the process of offering shares of a private corporation to the public in a new stock issuance. Public share issuance allows a company to raise capital from public investors.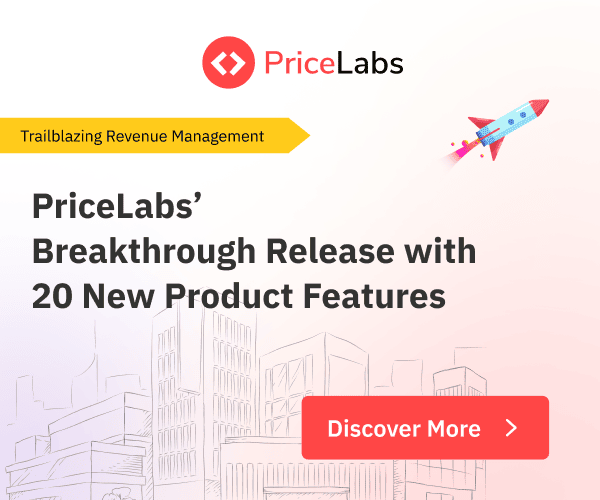 What is the Airbnb IPO date and timeline?
The U.S. Securities and Exchange Commission (a.k.a. the SEC) may need one to three months to complete its review process. I've seen some finance specialists write that it would be late September at the earliest, and most probably in November.
What is Airbnb's most recent valuation? What is Airbnb's IPO valuation?
In March and April 2019, Airbnb's valuation dramatically decreased, due to COVID-19 creating massive booking cancellations and governments imposing travel restrictions. Airbnb needed to raise money at the time. This round included giving investor Silver Lake Partners the right to buy shares at an $18 billion valuation—a substantial discount from Airbnb's internal valuation of $38 billion in 2019.
According to The Information, Airbnb would secure at least a $30 billion IPO valuation later this year, equivalent to six times the $5 billion in revenue the company might have in 2022. The valuation looks achievable, say analysts and investors, because Airbnb deserves a slightly higher multiple of future revenue than its publicly traded rival Booking Holdings.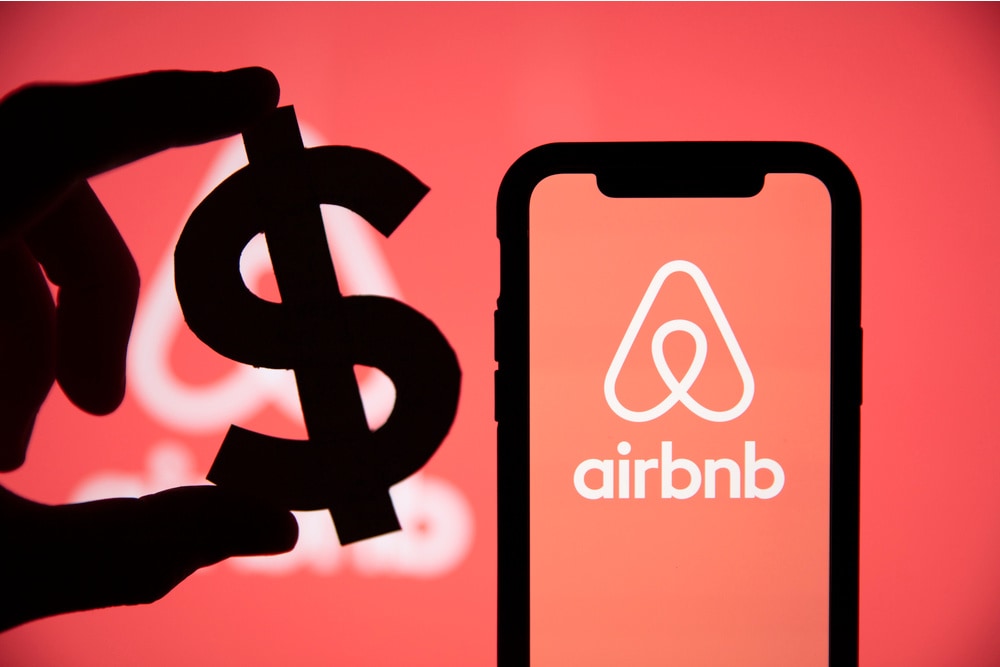 Why does Airbnb need to go public?
– Raise money – To invest in its business, from technology investment to market expansion.
– Avoid more costly debt – To avoid having to take on more expensive debt: In April 2020, when COVID-19 was shaking up Airbnb the most, the company managed to raise $2 billion, but mostly as debt with very high-interest (one tranche was 7.5% above the nominal rate).
– Satisfy employees – Airbnb employees need the IPO to happen in 2020: A lot of early Airbnb employees have been given shares to the company. But the only way for them to trade and cash in on these shares is to dot it when the company has been publicly listed. If an employee leaves, then she/he loses these shares. So, it means that some early employees have been waiting for years and have been vocal about the need for the company to go public. Now, note that, when Airbnb laid off 19% of its employees in April 2020, it guaranteed them that they would be able to keep these unvested shares and sell them, even they are not employees anymore.
What signs announced that the IPO would be happening?
Airbnb's CEO, Brian Chesky, has recently been touring podcasts that reach out to opinion-makers in the US (How I built with Guy Raz, How I Built Resilience: Brian Chesky of Airbnb, Andrew Server on Yahoo Finance, Simon Sinek – How We pivoted Airbnb)
For instance, in this video, Brian Chesky shared his story of being humble in the face of events, making quick decisions to stop some product lines (e.g. Flights, Plus, Luxe), seizing the opportunity to pivot the whole product line in 14 days and launching Online Experiences, and that travel will change but that bookings are back and Airbnb adapted super fast to the crisis.
What signs show that things have turned around for Airbnb, since the worst of the COVID-19 crisis?
Airbnb announced that, on July 8, guests had booked more than 1 million nights' worth of future stays at Airbnb listings around the world. It was the first day in more than four months, since March 3, that the 1 million nights threshold had been reached.
In early July, Airbnb's CEO said: Between the end of March and early June, Airbnb had more bookings in the U.S. than over the same period in 2019, and could potentially even surpass its original expectations. It's not fully recovered, but it's recovering way faster than any one of us imagined,". "We are above where we were last year, and we could get even higher than what we would have forecast before COVID." "I can tell you there is no model that we, nor any bankers we worked with, that had any recovery like this even happening in this year, let alone in the beginning of June."
On July 23, the Airbnb CEO said that 2020 Airbnb business numbers were now rivaling those of 2019, while costs such as advertising have been drastically cut off.
The company has been able to change its offerings fast, promoting long stays, launching online experiences, launching marketing campaigns to promote domestic travel.
Expenses now under control, despite a crash in revenues: "Leaked" financial results for Q2 2020 showed that Airbnb's revenues had gone down, but that bookings were bouncing back up. More importantly, they showed that Airbnb's losses were more under control: While revenues had dropped by 67% in Q2 2020 (at $335 million, down from more than $1 billion) the company, compared with Q2 2019, losses had only increased by 17% ($341 million in the first quarter, compared with a loss of $292 million a year earlier.) Stopping all marketing expenses and laying off 19% of employees and hundreds of contractors may have helped financially.
Booking bouncing back: Insiders also claim that bookings were down 30% in June from a year earlier, compared with a 70% decline in May.
Multiple data sources point to a strong rebound in June and July. For instance, in early August, in the US, the booking pace for short-term rental bookings for the next 180 days made on platforms such as Airbnb and Vrbo have continued to rebound, and are now at 81% of their 2019 levels, according to AllTheRooms
Airbnb knows that it needs to tackle recurring security issues. Since December 2019, it has started banning house parties. This summer, it has acted even more strongly, for instance banning Airbnb users under 25, with not at least 3 positive reviews, from booking entire home listings that are close to where they live, in Canada, the US, France, Spain, and the UK.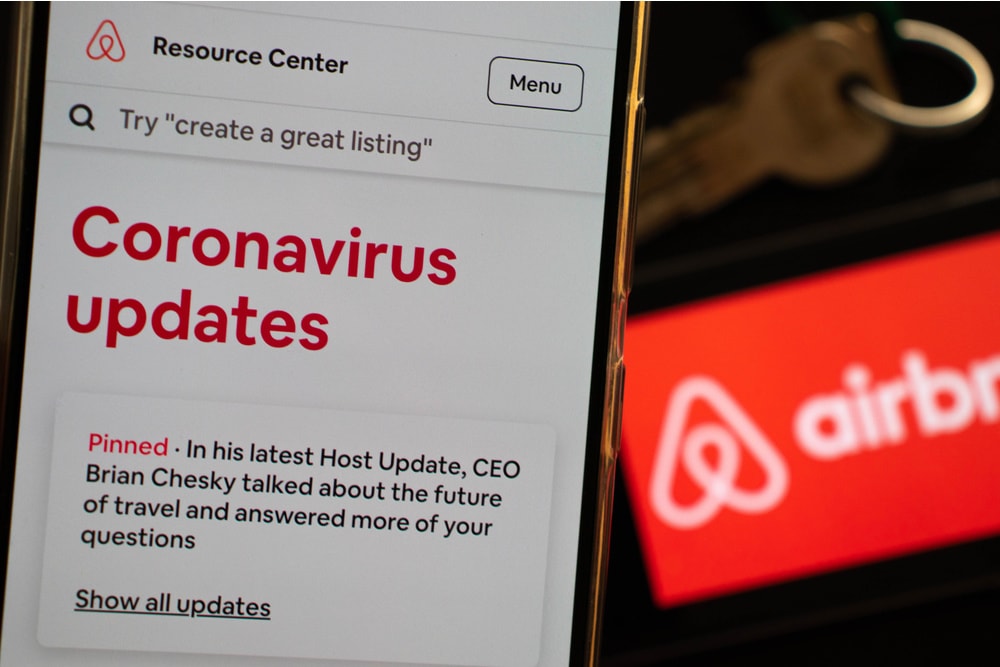 Which doubts about Airbnb's business and IPO still linger?
How is Airbnb really performing in urban markets, its traditional strong point? -> Booking rebound is stronger in regional markets than in urban, in the US and in Europe.
Isn't Vrbo actually doing better than Airbnb in this recovery? -> In the U.S., the number of bookings for future stays on Vrbo soared 61% in June compared with the same month the prior year, according to SimilarWeb, an analytics firm. That contrasted with a 16% decline at Airbnb. Transparent, a vacation-rental data firm, also estimated that Vrbo's global bookings were recovering faster from the initial pandemic slump than those of Airbnb, after analyzing the number of customer reviews for a sample of stays on each site.
How is Airbnb doing in international markets? For instance, Paris is Airbnb's #1 international market. How has it been doing when no US travelers and domestic guests prefer rural destinations? -> BeyondPricing, UK data: Booking pace in urban centers and cities throughout the UK still remains low today compared to the same period in 2019, while rural markets are dominating booking pace growth and the majority of the booking activity rebound
How will Airbnb address concerns around local regulations? -> In urban markets, quite a few listing still violate local regulations. The recent case of large property manager Domio misleading Airbnb and using multiple host accounts to sidestep New York rental laws will not help. It is an open secret that some crafty rental arbitragers and property managers have been using Airbnb's Co-Hosting product features to do this in cities like New York, London, or Paris
Can Airbnb really stop security concerns? -> From house parties to shootings, from cameras filming guests in their shower to guests destroying properties, Airbnb bears much scrutiny that is not just due to its business model but also linked to being a short-term rental platform
Can Airbnb really focus back on small Airbnb hosts? -> Airbnb's CEO and new Head of Homes have vowed to go back to basics and focus on smaller hosts. Yet, it can be argued that a big chunk of Airbnb's revenues, especially in urban markets, was coming from property managers, in pre-COVID19 times. Is Airbnb ready to forego these revenues? How will Airbnb go after Vrbo's destination markets, supply and demand?
Why did the company stop its diversification in its accommodation business? -> Airbnb has stopped investing in Hotels, Airbnb Luxe, and Airbnb Plus. Reportedly, Plus and Luxe were not really working.
Are Experiences more of a distraction than a moneymaker? -> Company has only 700 live online experiences, said Airbnb's new Head of Homes.
Will you buy into the Airbnb IPO?
So, as a vacation rental owner, property manager or Airbnb host, will you buy into the Airbnb IPO?