Is the #Airbnbust upon us? Is it even a real thing? While Airbnb has reported in Q3 2022 its strongest quarter ever in terms of revenues, with demand up 25% compared with Summer 2021, individual hosts have complained about getting fewer bookings since July. Meanwhile, Airbnb wants to add millions more new hosts to its platform. It will reveal on November 16, with its 2022 Winter Release, how it will make it "super easy" for new people to start hosting. Will the 2022 Winter Release amplify the #AirbnbBUST for existing Airbnb hosts? Will the new supply drive down night rates, making it harder for some hosts to pay their mortgages while making the platform more affordable for travelers?
#AirbnBUST: Airbnb hosts complain on social media about low booking numbers and negative cash-flows
What is this Airbnb Bust about? Since mid-Summer 2022, Airbnb hosts have used the #AirbnBust hashtag on Twitter and TikTokto to share complaints about a drop in bookings. For some hosts, the situation is so bad that their Airbnb revenues do not cover their expenses and mortgage payments anymore.
On Youtube and more traditional media, stories about the AirbnBust have also multiplied.
#AirbnbBUST: Dramatic increase in new Airbnb hosts may spread bookings among more listings
Over the last two years, the increase in demand and bookings has been incredible, especially in the US. It has prompted individual and professional investors to build or buy short-term rentals.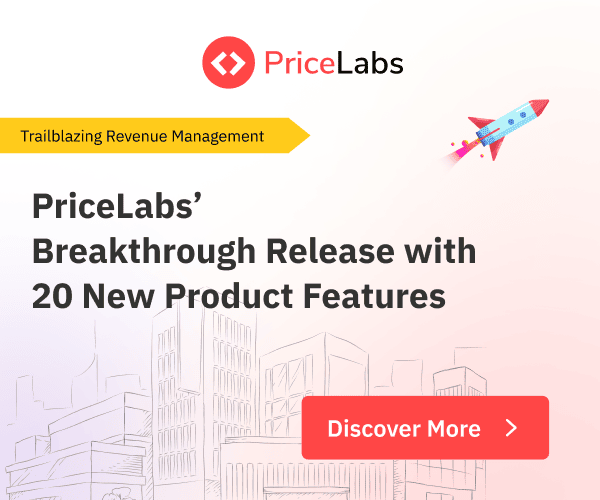 This new supply came online in 2022, as construction was delayed by multiple factors in 2020 and 2021, including lockdowns and labor shortages.
No demand shortage on a global level for Airbnb: Biggest quarter ever
While hosts have noted lower bookings at their level, things were going well for Airbnb globally. Here's what the company wrote in its Q3 2022 shareholder letter:
In Q3 2022, we had nearly 100 million Nights and Experiences Booked, up 25% year-over-year, and $15.6 billion in Gross Booking Value, up 31% year-over-year (or 40% ex-FX). Revenue grew 29% year-over-year (or 36% ex-FX) to $2.9 billion—our highest quarter ever.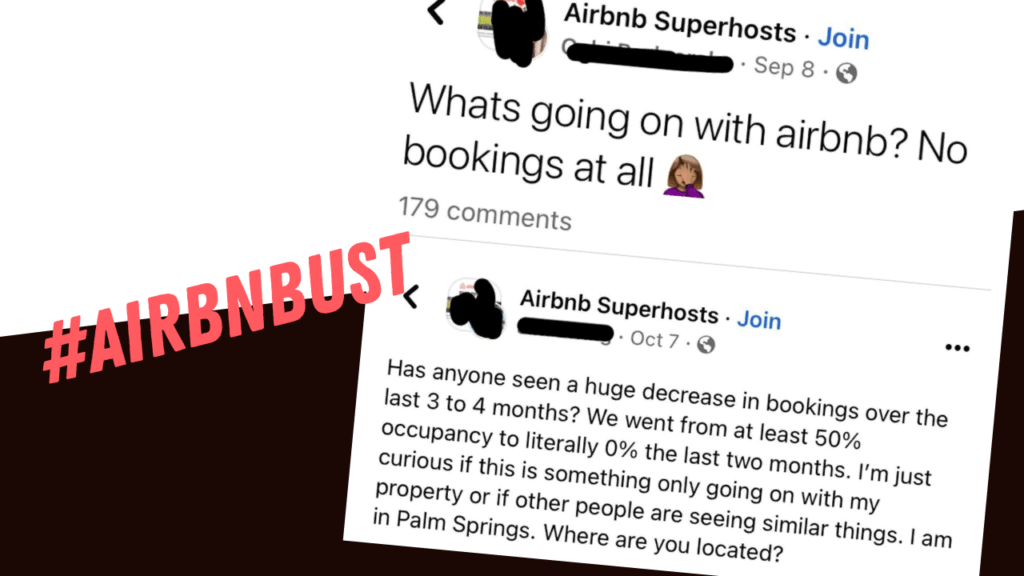 Supply increased a lot, which may have resulted in lower demand for each listing
Airbnb has noted this increase in supply:
Already in the last quarter of 2021, Airbnb that it had more than 6 million listings, more than ever before.
In early November 2022, Airbnb's CEO Brian Chesky said that more than 4 million hosts were active on the platform
Active listings grew approximately 15% in Q3 2022 compared to a year ago, representing sequential acceleration relative to Q2 2022.
Airbnb saw growth in supply across all market types, including both non-urban and urban.
Growth in Airbnb supply compared to pre-pandemic periods was strongest in non-urban areas, where guest demand was highest.
As demand returns to cities, Airbnb also saw a return to growth in total urban supply.
In cities, supply is returning, but demand is still lagging behind 2019 levels. Meanwhile, in traditional vacation rental markets, the boom in new supply is so big that restrictions and bans are becoming more frequent to protect the housing market.
Airbnb's 2022 Winter Release wants to unlock the next generation of Hosts (= add even more supply)
On November 16, 2022, Airbnb will unveil its 2022 Winter Release. We expect that most of the Airbnb product updates will focus on making it easy for even more hosts to join the platform.
While commenting on Airbnb's Q3 2022 financial results, CEO Brian Chesky announced that the 2022 Winter Release would be "Introducing an all-new, super easy way for millions of people to Airbnb their homes."
Airbnb wants to grow its supply. The company believes that the recessionary times will prompt a lot of people to start hosting their primary or secondary homes.
Brian Chesky said: "We started Airbnb in 2008 during the Great Recession. And at that time, many people were turning to Airbnb to earn extra income. And so we think this will also be a great time for millions of people to consider hosting."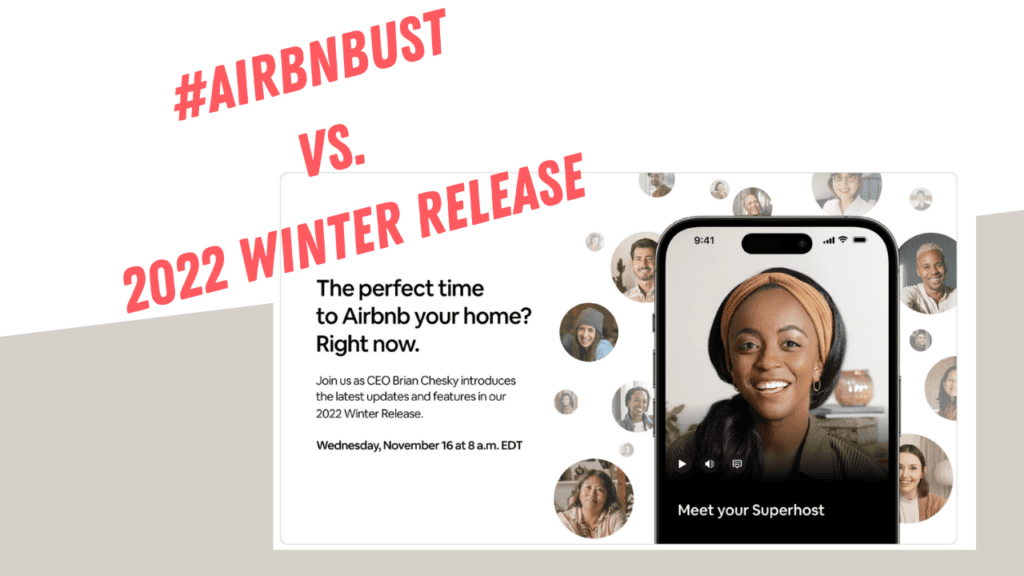 Will the Airbnb 2022 Winter Release aggravate the #AirbnbBUST?
In a context where some hosts are being vocal about oversupply and lower demand for each existing listing, how will Brian Chesky's vow to help "millions of people to Airbnb their homes" be received?
Existing Airbnb hosts may be unhappy about the platform increasing its total number of hosts, as it could not only decrease the number of bookings for each of them but also drive average daily rates (ADRs) down. Add to that Airbnb's efforts to moderate prices on its platform by making total prices more prominent and getting hosts to lower their all-in price, then hosts may be in for lower rates.
#AirbnBUST vs. 2022 Winter Release: How will 2023 play out?
Will the Airbnb 2022 Winter Release lead to even fewer bookings and lower revenues per booking for hosts? Guests may like this outcome, especially if their purchasing power decreases in 2023. As we've seen, Airbnb is a two-sided marketplace where supply and demand meet. Airbnb can choose to increase supply to attract more demand and moderate prices for its own benefit while riding the recession more smoothly.