On November 16, 2022, Airbnb unveiled its Airbnb 2022 Winter Release. This Release is a mixed bag: Some improvements are impressive, while others are actually things that have existed for a while but that Airbnb wants to promote better. The release is mostly aimed at Hosts, either new ones or existing ones. Airbnb's main goal is to grow its supply, attract more hosts, and "unlock the next generation of hosts".
Here are the big blockers that may would-be hosts afraid of listing their place. To get them to "Airbnb their home", the company needs to address them. And this is what the 2022 Winter Release is about.
Fear of property damage in case a guest breaks things
A complicated sign-up process (e.g. too many screens with hard-to-understand instructions)
Lack of guidance on how to create a listing, how to optimize a listing, or even how to host in a local market
For new hosts, the Airbnb Setup will help handhold them: The new onboarding flow recycles the existing Ask a Superhost program, adds the option for new hosts to only welcome experienced guests, and creates a dedicated support team
Aircover for hosts gets a small makeover, with a higher damage protection cap ($3M,) and includes features that have existed for a while (but are improved and expanded). While Airbnb wants to portray the improvements to Aircover for Hosts, its host insurance and damage protection program, as something for existing hosts, it is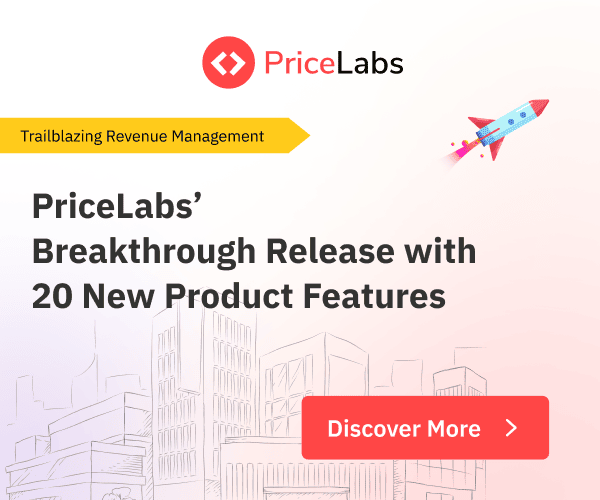 Let's start with what Airbnb has rolled out and then share some views on these updates.
Top 10 product updates from the Airbnb 2022 Winter Release ( Airbnb's 10 major upgrades)
Even more Aircover

What it is: Damage protection goes from $1M to $3M. Aircover now includes protections for cars and boats parked to your home, plus expanded coverage for art and valuable
What we think: This is a vanity metric, but it helps Airbnb claims that it does more than Vrbo and Booking's $1,000,000 liability insurance

Guest identity verification

What it is: Verification is now extended to 35 countries ( 90% of reservations), will be global next Spring
What we think: Airbnb has had it for a while? Wait, it was not already global? Let's see whether Airbnb will now make it mandatory for guests to book only if verified (it's all actually enforcing rules)

Reservation screening technology

What it is: Reservations showing suspicious patterns are blocked. This technology looks at hundreds of factors to block bookings that might lead to unauthorized parties.
What we think: Airbnb has been using this technology since October 2020 to limit house parties and same-city bookings. The major improvement may be that it is now esxtended to more countries.

Easier to file a claim

What it is: Easier process for hosts to make a damage claim against a guest
What we think: It is not the process that hosts do not like, it is the fact that decisions made by Airbnb are often biased toward guests

Ground rules for guests

What it is: Rules that cannot be broken by guests. If a guest breaks the ground rules, they get a warning the first time, and if it keeps happening, they'll be suspended and if necessary removed from Airbnb
What we think: We already had House Rules. Yet, House Rules are just a piece of text that guests are informed about. They were not enforced. Ground rules are like a layer on top of House Rules. As usual, let's see how it is executed.

More details in reviews of guests

What it is: Hosts will be able to leave more comments about past guests, so that hosts who get a booking request can have more information. In addition to leaving a star reading, you can now add more details, which other hosts will see when they get a booking request.
What we think: It is great, but it is only useful if your listing is not instantly bookable (Airbnb's default setup).

Retaliority review protection

What it is: It's simpler to request the removal of a retaliatory review no matter how long ago it was left
What we think: Indeed, an old pain for hosts. Let's see how it is executed.

Fast pay

What it is: Payout in 30 minutes, straight to the host's credit card (against a fee). US only.
What we think: Some individual hosts who handle their Airbnb expenses and revenues on credit cards may like it. Airbnb is taking a fee on it, which is a way for the company to increase its margins.

View your category:

What it is: Hosts will be able to see in which Airbnb Category their listing fall.
What we think: This is the answer to a request that hosts had from day one when Airbnb Categories rolled out.

New Airbnb Categories:

What it is: 7 new categories, i.e., New, Top of the world, Trending, Adapted, Play, and Hanoks + Private Rooms
What we think: Airbnb is surfacing categories that should convert better, based on the number of views (e.g. Trending). With the recession, Airbnb is counting on new hosts to start listing a bedroom in their homes, so surfacing Private Rooms make sense to drive demand to them.
Existing hosts: A repackaged Aircover for Hosts … that will actually appeal more to new hosts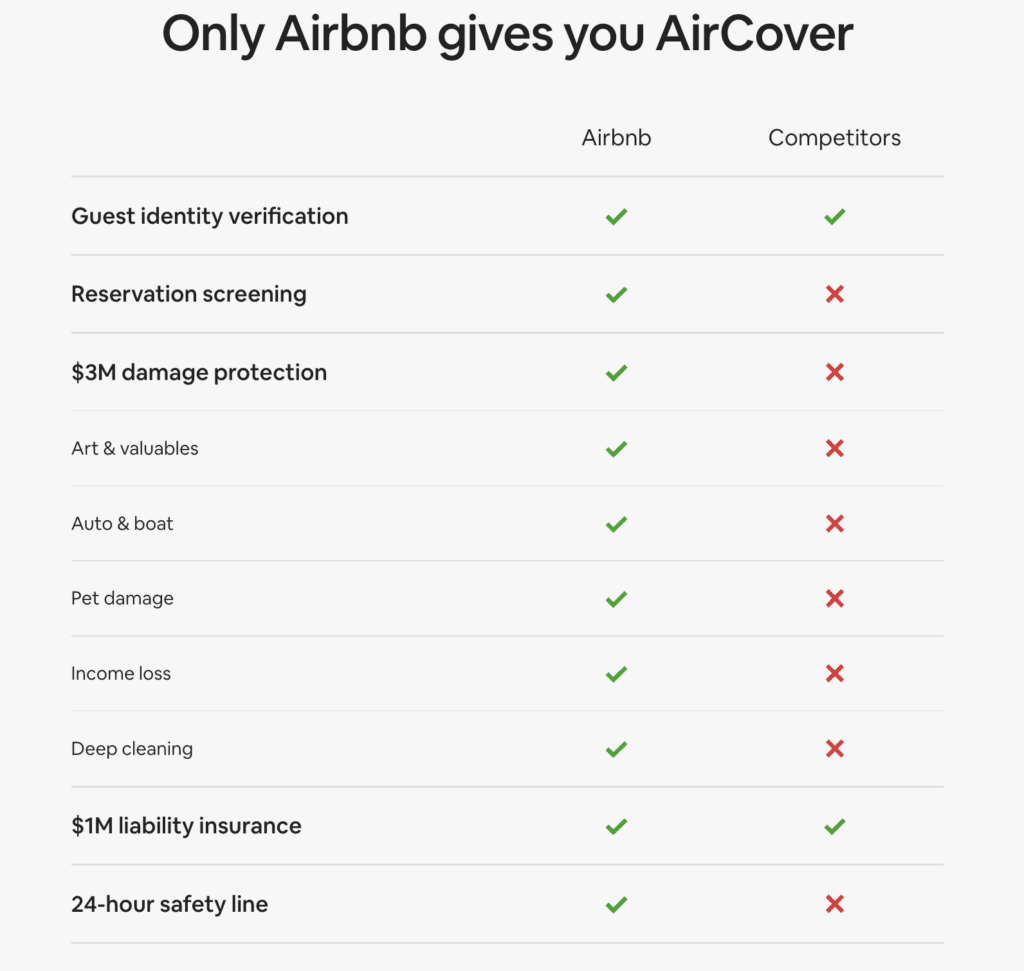 What is the original version of Aircover for Hosts?
Aircover for Hosts was launched with the 2021 Winter Release.
AirCover bundles together previously existing offers, such as Airbnb's $1,000,000 Host Guarantee (not insurance) and its $1,000,000 Host Liability Protection (insurance). It also added new features such as pet damage protection and deep cleaning.
The visibility of Aircover for Hosts suffers from:

The subsequent use of the same term Aibcover to name the package aimed at Guests, released with the Airbnb 2022 Summer Release
A perception from hosts that competitors kind of offer the same thing. For instance, both Vrbo and Booking.com offer a $1,000,000 liability insurance to hosts.

As it wants to capture the attention of individual hosts, Airbnb may need to improve the promise of Airbnb for Hosts drastically. On the guest side, Airbnb has started selling travel insurance. Will Airbnb come up with paid insurance package for hosts? Will it improve the coverage of the existing free guarantees?
What is new for Aircover for Hosts (Winter Release 2022)
For existing Airbnb Hosts, the focus is an improved Aircover for Hosts program (now with $3M damage protection, up from $1M). Now that both Booking.com and Vrbo offer a free $1M liability insurance, Airbnb had to up the ante. Yet, in terms of frequency, we think that the company does not often face $1M damage claims, let alone $3M. This is a vanity metric that is probably going to work more on new hosts.
Airbnb says that it has improved Guest identity verification and Reservation screening. These features are important for hosts, especially new ones, to hear about but they have actually been around for a while.
Guest identity verification has been more or less here since Airbnb's inception, especially in the US. What is new is that it now covers Airbnb's top 35 countries and goes global in 2023
Reservation screening feature, which analyzes and blocks bookings with suspicious patterns was first unveiled for the US market in October 2020 and then progressively extended. Now, Airbnb says that is exclusive to its platforms
Airbnb Setup: How to Airbnb your home more easily so that Airbnb gets millions of new hosts
Using the upcoming recession to attract more hosts
The coming recession may push more people to try and earn money by hosting on Airbnb. Tougher economic times may also push guests to choose cheaper accommodations while on vacation, so Airbnb's new discounting tools may get hosts to lower the overall stay price. As many people complain on social media about Airbnb being more expensive than hotels, the company needs to fight this perception.
While commenting on Airbnb's Q3 2022 financial results, CEO Brian Chesky announced that the 2022 Winter Release would be "Introducing an all-new, super easy way for millions of people to Airbnb their homes."
Airbnb wants to grow its supply. The company believes that the recessionary times will prompt a lot of people to start hosting their primary or secondary homes.
Brian Chesky said: "We started Airbnb in 2008 during the Great Recession. And at that time, many people were turning to Airbnb to earn extra income. And so we think this will also be a great time for millions of people to consider hosting."
Since 2021, Airbnb has already lowered the bar for geting started as a new host
With that past releases, Airbnb launched tools and programs to solve some of these issues:
Fear of property damage -> AirCover for Hosts, launched with the Airbnb 2021 Winter Release, packages together $1,000,000 host liability insurance and a $1,000,000 damage guarantee
Complicated sign-up -> A simplified 10-step sign-up process, launched with the Airbnb 2021 Summer Release, makes it faster to create a basic listing
Lack of guidance -> Ask a SuperHost, launched with the Airbnb 2021 Winter Release, is a program that lets new hosts ask questions to SuperHosts (who get a financial bonus when the new host listing goes live)
Airbnb Setup, the next evolution of the Ask a Superhost program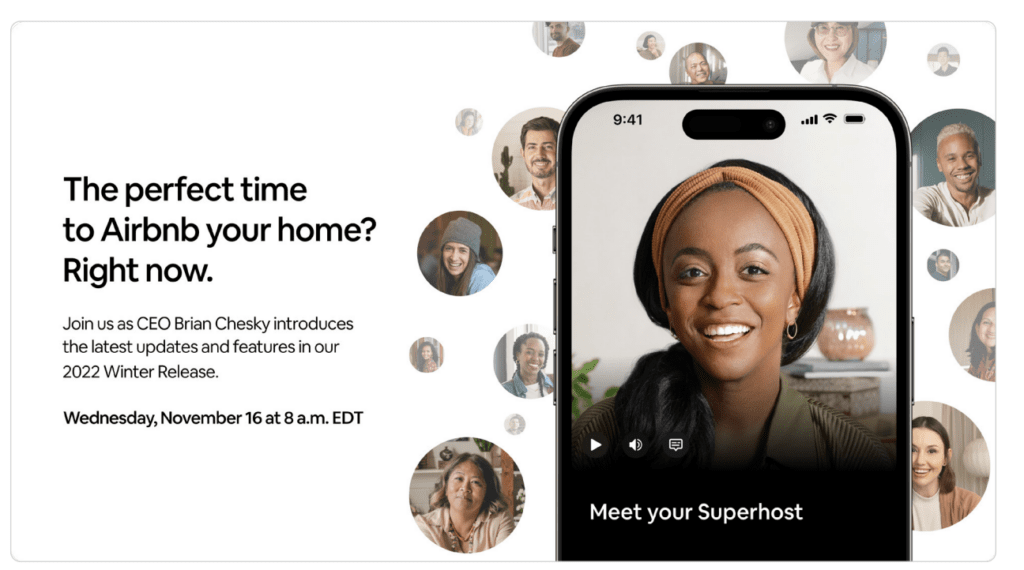 For the 2022 Winter Release, Airbnb wants to go further with helping hosts get started on the platform.
Regarding the company's strategy, the new Airbnb Setup process is more important: Airbnb wants to help millions of new hosts start hosting. It may not please existing hosts that Airbnb wants them to compete for reservations with ever more hosts, but this is part of Airbnb's strategy to "unlock the next generation of hosts". Airbnb Setup is 3 things:
Guidance
Airbnb Setup absorbs and replaces the successful Ask a Superhost program, whereby successful hosts help newbies create their listings and get their first booking. The Superhost is still here to here to offer guidance as part of the new Airbnb Setup onboarding flow.

Experiences guests for inexperienced hosts
New hosts can opt to get "experienced guests" as their first guests. Indeed, Airbnb has not only been growing on the host side but also on the guest side. Many new guests have no idea about what to expect from a vacation rental, from cleaning fees to house rules or from getting the keys to communicating with hosts. Pairing new hosts with experienced guests looks wiser.

Dedicated support for new Airbnb hosts
Airbnb is now providing a new support team for new hosts, much like it has for Superhosts. It looks like the company is ready to spend time and money get new hosts on the path to success.
Better terms for the Aircover for Hosts insurance and guarantees
Another way to help people make the jump and start hosting is to address their fears of property damage. Brian Chesky says that Aircover for Hosts will be dramatically improved with 2022 Winter Release.
Not included in the release, but coming up in 2023: More pricing and discounting tools to help hosts display a better value, be more competitive, and rank higher
Brian Chesky said: "Our search rank algorithm is prioritizing all-in pricing and hosts with the best value."
With the upcoming recession, Airbnb needs to fight the perception that it has become an expensive option to book a stay. On Twitter, people complain about finding out only at the end of the booking process how expensive a stay will be. High cleaning fees for very short stays are a common complaint.
Airbnb has already started making cleaning fees more dynamic. For instance, hosts can add a lower cleaning fee for short stays of only 1 or 2 nights, and keep your flat-rate fee for all other stays.
Airbnb may also add new Pricing and Discounting tools, as it wants to display to guests the full all-in stay price and not just a night rate anymore.
"We're going to continue to move toward a more all-in pricing, where when you see pricing, instead of seeing more of a nightly rate, you're going to see a little bit more of a fully-loaded rate. And then our search ranking is going to prioritize great value and great deal for the fully loaded price."
This is what Airbnb will do:
help hosts understand what they're charging
give hosts more tools so they can see and understand what their all-in pricing is for guests,
provide hosts more discount tools and other features to allow them to remain competitive.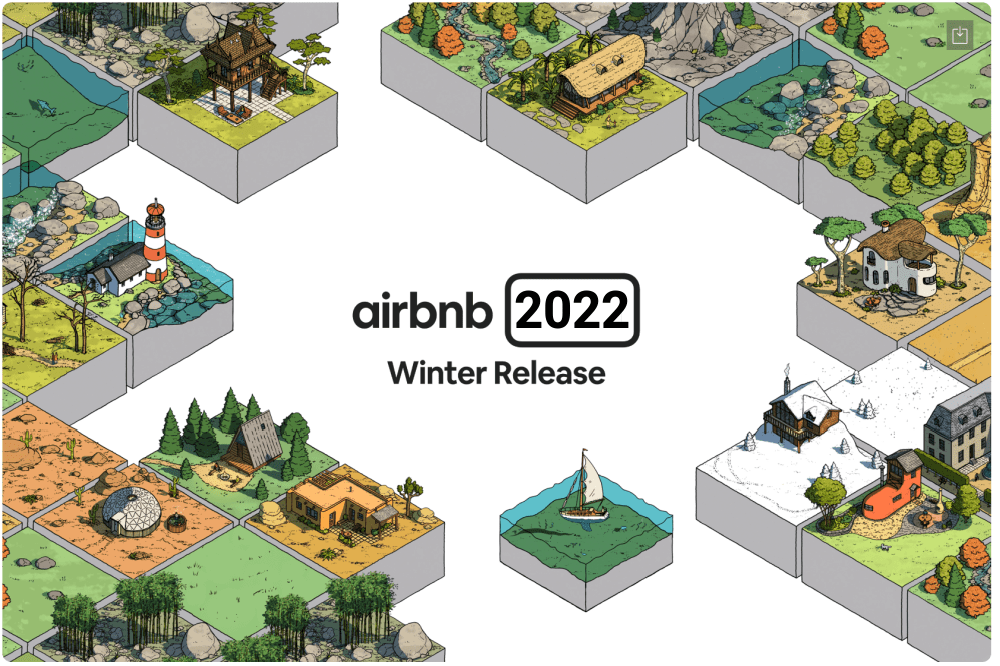 What Airbnb's previous releases looked like
Date: May 24, 2021
Main Airbnb updates:

More Flexible Search Options (Flexible Dates, Flexible Matching, and Flexible Destinations)
Simplified and faster 10-step new listing creation process
Date: November 9, 2021
Main Airbnb updates:

AirCover for Hosts – Top-to-bottom protection. Free for every Host. Only on Airbnb.
Translation Engine – The most advanced translation technology ever offered to our community.
Accessibility Review – Every accessibility feature is reviewed for 100% accuracy.
I'm (even more) Flexible – Search for more unique homes up to 12 months in advance.
Verified Wifi – Our new speed test tool verifies the wifi speed in a listing.
Smarter Trips Tab – A redesigned Trips tab with all your must-have travel details.
Ask a Superhost Expansion – Connects new Hosts to a Superhost in their area for 1:1 help.
Date: May 11, 2022
Main Airbnb updates:

Airbnb Categories – 56 categories that help surface destinations and properties that a search focused on a specific date and destinations would not have. The idea is to inspire people who still need to be set on a date or place.
AirCover for Guests – AirCover is a comprehensive protection program included for free with every booking. It includes Airbnb's Rebooking and Refund Policy, a dedicated 24-hour Safety Line, and other kinds of essential support.
Airbnb Split Stays – For a long stay, a specific property may not be available for the whole duration of the trip, but it may be combined with a second property that provides the necessary additional number of nights to satisfy a guest's requirements. Airbnb does this matching automatically when users search for stays of 7 nights or more.