U.S. vacation rental markets have thrived these past two years, and based on the most recent data, the travel boom has finally reached Europe, too. Both Airbnb and Booking.com have recorded impressive numbers for Q2 2022, yet both have remained cautionary in their outlook for Q3 and Q4
To be fair, it is that time of the year that vacation rental managers begin to prepare for low season, focusing on making repairs and updates and rethinking their marketing strategy.
In 2020 and 2021, the short-term rental industry enjoyed extended summer bookings well into October. Now, increasingly it looks like normal patterns are returning, with shoulder season and off-season on their way.
But, is it just a return to pre-pandemic levels we are seeing, or is something more at play?
Chatter is circulating that a recession may be on the horizon. Some experts are predicting that the economy could take a downturn in the next few months or even years. While there is no definitive answer yet, it's important to be prepared for whatever may happen.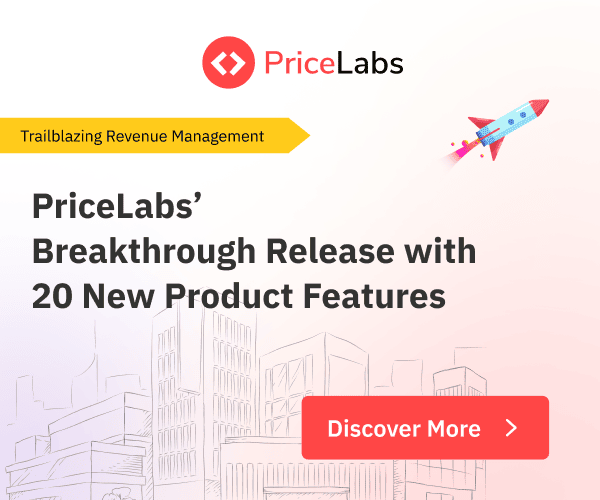 The questions we should be asking, whether these gray clouds are indicative of a return of low season, or of a full blown recession are: How to know what's coming? How to prepare for it? What to do in either scenario? What not to do?
Here are some key takeaways from our recently concluded free online conference titled Softening Demand and Recession: Concrete Ways to Preserve Your Revenues, in which we approached these same questions head-on with the help of three vacation rental pricing and data experts.
Meet our panel of experts
JASON SPRENKLE, CEO, KEY DATA DASHBOARD
As CEO of Key Data Dashboard, Jason bring to the table access to extensive vacation rental market data
Has history in the vacation rental space
Is an experienced property management operator
VYACHESLAV SHVAYDAK, REVENUE GROWTH STRATEGIST, YOUR.RENTALS
Has researched investment cashflow through his academic background
As Revenue Growth Strategist at Your.Rentals Vyacheslav has access to data from 20,000 listings
Your.Rentals is also a premium partner to Booking.com and Airbnb
BECCA MADIGAN, SENIOR SOLUTIONS CONSULTANT, PRICELABS
Has worked with short-term rental operators across disparate markets,
Being a short-term rental operator herself, Becca used revenue management to increase profits >30% year over year
As Senior Solution Consultant at PriceLabs, she also has access to key market data
Watch a recording of the full session below or read on for key takeaways.
How to best prepare for a shoulder season in normal circumstances?
Learn your market:

In 2020 and 2021, we had an unfair peak in demand as many discovered short-term rentals for the first time. Hopefully, some of this demand may stay. Supply and demand are coming back to urban short-term rentals, which is also a good sign.
Yet, this is not 2019. You need to take into account the impact of the changes in supply and demand over the last two years. You need to use this data as well as new tools to navigate optimally these changes.
It is also important to remember that these changes are not uniform across the board. Thankfully, with the help of market data tools such as Key Data Dashboard and PriceLabs it is possible to ascertain what demand looks like in your market specifically.

Adapt your pricing strategy:

Pay attention to booking window changes & LOS (length of stay) trends before it's too late.
Stay competitive with pricing
Keep in mind that fees have a greater impact during low seasons

Shift your marketing efforts in line with shifting trends:

People may prefer again to travel by ground rather than by air, as during recessions, people tend to switch from international to local travel, just as they did during the pandemic. Factor this into your outreach.
Adjust the focus to local guests and experiences: Communicate with local travel agencies, and expand your reach.
Take advantage of OTA's promotions: For example, on Booking.com you can adjust parameters in the Extranet, use tags and labels such as sustainable accommodation, family-friendly accommodation to better differentiate yourself and improve your listing rank.
Is a recession coming? How to tell? If so, how to prepare for it?
Know indicators of a recession and how the present circumstances do not adhere:

The cycle that can start a recession is businesses experiencing lower profits and laying off workers, thus slashing the purchasing power of the general population.
The situation today does not compare to historical data from previous recessions. For example, usually during a recession GDP goes down and unemployment goes up. But now the situation is backward. We are seeing GDPs grow even as unemployment recedes. The striving for a working force is higher than ever. In the US there are only 10m+ unfilled job offers on the market. Simultaneously, Fortune-500 companies have accumulated considerable cash on the core accounts of about 4 trillion dollars.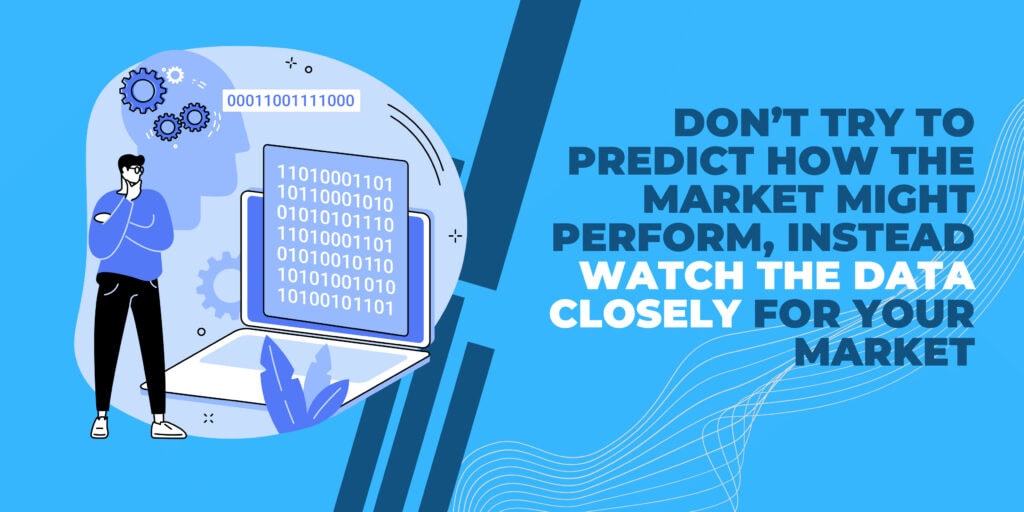 Prepare to take action depending on which way it goes:

Don't try to predict how the market might perform, instead watch the data closely for your market and prepare for either event and be ready to pivot.
It is not too early to look at what summer and winter 2023 looks like to see which way the supply and demand are trending.
If the supply goes dramatically up, it is a great time to add to your inventory. If supply shrinks, make sure to hold onto prices for unique properties, and don't be anxious to pull the rate lever down.

What can you do to prepare:

Even if we are approaching or already in a recession, the effects will not be felt right away and the effects will not be the same for everyone.
Markets are constantly in flux regardless of recession status, so make market data analysis a regular practice. For example, Big Bear Lake has less demand than in 2021, with a supply that is relatively stable, however, their average bookings per listing are down significantly.
Most people had the best year on record in 2021 but it is impossible to recreate that year on year.
If you don't have your goal occupancy 30 days out and you know that is key in your market, conducting market data analysis regularly will signal to you to adjust your efforts accordingly.
Are short-term rentals recession-proof by nature?
People will always want to travel:

Travel is one of the core desires in the collective unconscious. Now that category awareness of short-term rentals has expanded, they will want more.
During the 2008 crash, people were still willing to travel.
Unlike hotels, there are no big gaps between highs and lows in vacation rentals, making them less risky.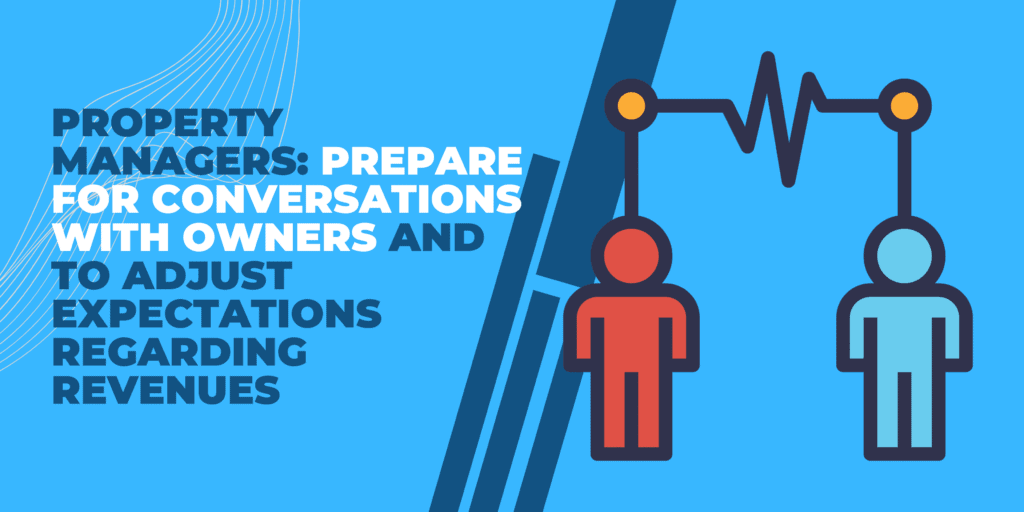 What's not recession-proof:

Buying into short-term rentals when real estate was through the roof. Even a slight softening in these markets may have a greater impact on those who entered the market during the "best year ever" and require that level of income to pay mortgages.
The industry outperformed year-on-year for 16 years straight. Yet, a message to new companies that missed the 2008 crisis: beware, things can go backward. For all Property Managers: Prepare for conversations with owners and to adjust expectations regarding revenues.
When fearing a recession, what actions do you see property managers taking that are clear mistakes? What NOT to do?
Do not apply one set of rules to all properties just because it is easier:

There are key differences between property types and locations (e.g. beach house vs commoditized supply) and how metrics such as minimum length of stay and pricing move for the.
Use occupancy based pricing and apply small changes using appropriate tools to take the guesswork out of your decisions.

Do not have a major knee-jerk reaction:

A huge example of this is what happened in the summer of 2020, after the pandemic started. Some property managers dropped their rates too much while demand was rebounding.
Think more in terms of small, consistent adjustments using data.

Do not neglect using OTA tools to capture extra demand:

Make use of last-minute deals offered by the OTAs where you list.

Reduce cash subscription-based expenses and opt for subscription-free software and tools.
Implement instant bookings and avoid overbookings as this will affect your listing rankings. Using a a good channel manager will be key for this.