Short-term rentals have long captivated wanderers seeking an escape from the mundane. But what if you're miles away, responsible for ensuring every guest's experience is seamless and enchanting? Enter the art of remote hosting – a challenge that industry analyst and seasoned short-term rental owner Thibault Masson has mastered.
Thibault Masson shared practical insights on remote hosting for short-term rentals in a recent episode of the Direct Booking Success Podcast, hosted by Jenn Boyles. He will also be speaking at the Direct Booking Success Summit on 3-5 October 2023, alongside Rental Scale-Up Head of Content & Community, Uvika Wahi.
With a focus on real-life experiences acquired through the running of his luxury vacation rental villas – Maison Domingue and BelAmour in St Barths and Bulung Daya in Bali – Masson's contributions shed light on the challenges and strategies that drive success in this competitive landscape. Thibault Masson's wealth of expertise in the short-term rental sphere brings a grounded perspective to the table.
This article dissects the key takeaways from his podcast appearance, offering an overview of the strategies he employs. From fostering operational trust to harnessing data for smarter pricing, Masson's insights provide actionable steps for hosts and managers aiming to refine their remote hosting practices.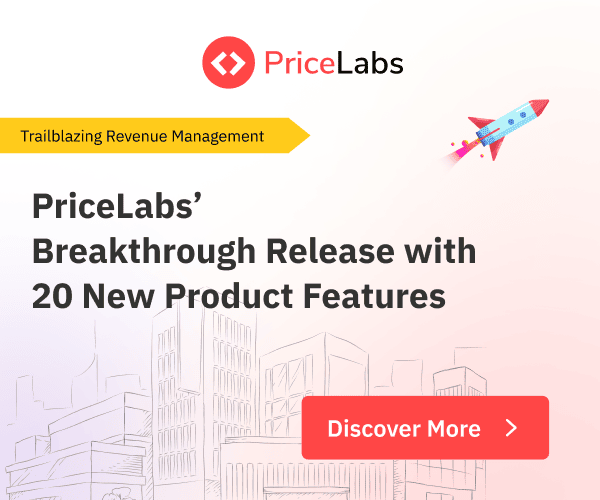 At the upcoming Direct Booking Success Summit, Thibault Masson and Uvika are set to share their insights in a session titled their session titled Leveraging Instagram Marketing for Direct Bookings in Short-Term Rentals. In this article, we offer a sneak peek into the contents of their session
From Guest to Owner to Remote Host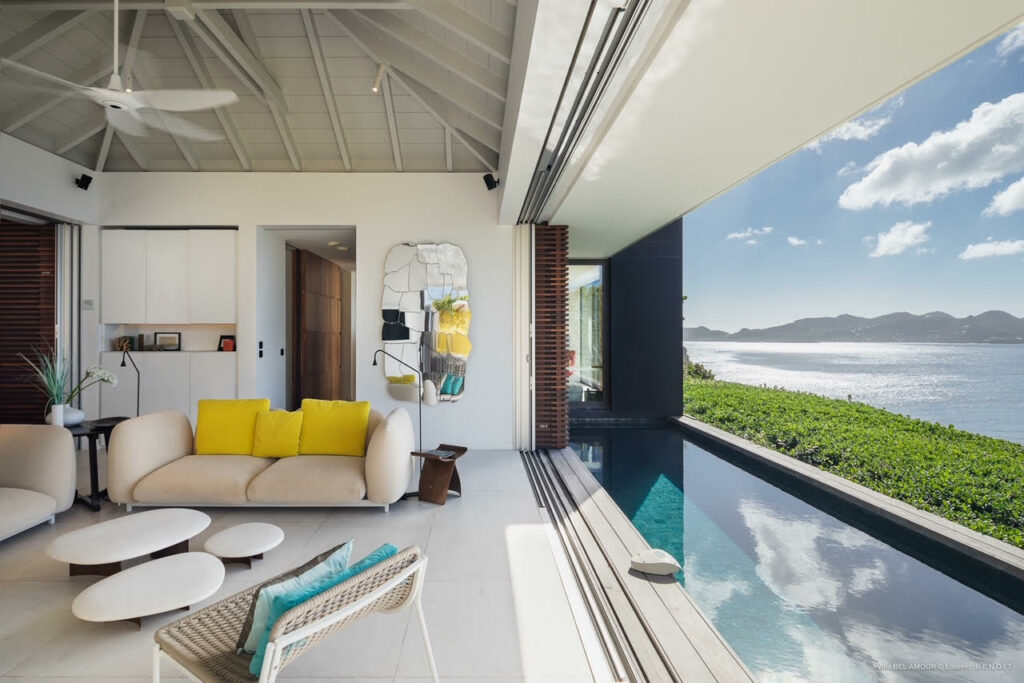 Thibault's venture into vacation rental ownership began with a serendipitous encounter and a keen financial sense during a visit to the French-Caribbean island of St Barths over two decades ago. Inspired by the allure of luxurious villas in St Barths, he embarked on a journey of exploration and discovered that owning a villa on the island was attainable.
Almost 70% of visitors to the island preferred villa accommodations, solidifying its status as a villa haven. His journey was paved by favorable loan terms and the island's robust villa-centric economy.
However, an obstacle presented itself: Thibault resided in Paris while his villa graced the Caribbean shores. Remote hosting became a necessity, as managing the property in person was impractical.
Lesson 1: The Importance of Trusting Your Team for Smooth Operations
Thibault Masson's journey highlights a crucial lesson in the vacation rental industry: the immense value of trusting and delegating responsibilities to a capable team. Central to this lesson is Sandra, the villa manager who became the embodiment of Thibault's business on the Caribbean island.
Sandra's role extended far beyond basic cleaning duties; she was the face of the business, ensuring the villa's cleanliness, comfort, and providing a warm welcome to guests. Her exceptional hospitality garnered praise in guest book entries, elevating the guest experience.
Thibault's reflection on his initial trust in Sandra underscores a fundamental lesson: placing trust in the right team members is essential for seamless operations. This insight holds true for remote hosting ventures, where skilled individuals become brand ambassadors, guaranteeing guest satisfaction and loyalty.
Lesson 2: Market Insight for Effective Marketing
Thibault's knack for market understanding comes from diving into data, including insights from local sources and smart data collection. This guides his marketing strategies with a precision that speaks directly to what potential guests want.
One standout lesson is his grasp of the value of repeat guests and their special occasions. Thibault diligently studied guest feedback, particularly the guest book—a goldmine of insights. His discoveries unveiled a compelling pattern—many guests returned annually, sharing life's progression and commemorating special occasions within his villas.
This newfound understanding prompted a strategic shift. Recognizing that a considerable portion of guests sought his properties for celebratory milestones like anniversaries and birthdays, he strategically positioned his villas as sanctuaries for crafting cherished memories. This pivotal insight translated into his online presence, ensuring his properties became synonymous with creating unforgettable experiences.
Thibault Masson's advice is clear: successful marketing starts by knowing your market, using data as a compass. Combining a personal touch with market savvy creates a winning melody of resonance and lasting success.
Lesson 3: Crafting a Local Insider Identity for Brand Distinction
Thibault Masson's secret to standing out in the competitive hospitality realm? Become a local insider. His strategy, a standout feature in his arsenal, offers a surefire route to carve a distinctive brand identity.
Thibault's game plan is all about being a true local insider. He communicates through newsletters, social media, and personalized interactions. This approach oozes trust and know-how, inviting guests into an authentic local experience. "To differentiate ourselves from big players, we need to look like local insiders," he shares. It's about the islands, showcasing local life, and offering tips. His strategy isn't just marketing; it's building real connections.
Building authority by being attentive to the audience is Thibault's ace. For instance, while most vacation rental managers steered clear of conversation around Covid-19, Thibault instead created a constantly updated guide to help travelers prepare better to visit the island. "If you're traveling from the US for St Barths, for example, that's the actual information people want to know… What do I need? What kind of vaccines?… And we got so much traffic because of that," he illustrates.
By positioning his properties as local insiders and embracing transparency, he not only creates trust but also constructs an authentic narrative that captivates and endures.
Lesson 4: Listen, Adapt, and Better Target Your Audience
Thibault's success is deeply rooted in his ability to listen to his audience and adapt accordingly. His journey is marked by the realization that a well-defined strategy must be malleable.
Thibault astutely recognizes the limitations of solely showcasing his villas and their charms. "If I'm just talking about my villa, how wonderful it is, it's boring," he candidly admits. With a keen eye for resonance, he skillfully recalibrates his approach. Let's take a closer look at his St Barths Instagram account as a prime example. Originally focused on discovering the island, Thibault diligently analyzed the account's social mentions, unearthing a more captivating aspect: a significant portion of his audience comprised repeat visitors, not first-time explorers. "I'm an insider, but they want to show that they are also insiders," he reflects.
Armed with this insightful revelation, Thibault embarks on a transformative shift. The account seamlessly evolves into a vibrant hub for island enthusiasts—a platform where insiders unite to share, discuss, and flaunt their profound knowledge of St Barths.
This informed approach reverberates throughout Thibault's wider strategy. He created a St Barths Lovers' Facebook group, fostering a space for local tip-sharing among like-minded individuals. On Instagram, he skillfully orchestrates discussions that spark invaluable recommendations and exchanges among his engaged community.
Thibault Masson's ability to adapt and engage with his audience exemplifies the power of understanding and responding to their desires. By actively listening and embracing their insights, we can forge deeper connections and foster communities that thrive.
Lesson 5: Data-Driven Pricing and Adaptive Strategies
In the ever-evolving tapestry of vacation rentals, Thibault Masson has discerned an unassailable truth: data is the compass that guides success. This revelation—infused with insights from his journey—sheds light on the indispensable role of data tools in pricing and market adaptation.
"Seeing what the big platforms can do for you helped me really refine my direct booking strategy in the end," Thibault states with conviction, alluding to his stint at online travel giant Booking.com. Acknowledging his strengths and embracing collaboration, he aligned his strategies with his core market: the US. This meticulous understanding of his audience was further honed through dynamic pricing solutions like PriceLabs, where he currently holds the role of Head of Product Marketing.
Thibault's astute observations reveal an inherent advantage of local hosts. "In the end, you're the experts about your destination," he emphasizes. A strategic grasp of occupancy trends and competitive prices is an uncharted domain where local insights shine. With tools like PriceLabs, Thibault delves into the data, dissecting graphs that map occupancy during months, noting the triggers for price fluctuations. But it is local knowledge that empowers savvy pricing and adaptation decisions, ensuring competitiveness without slashing rates indiscriminately.
His insights resonate particularly in today's landscape, where economy and supply are both fluctuating. By scrutinizing the market, discerning local trends, and leveraging data-driven insights, hosts can navigate these intricate currents and steer their businesses toward prosperity.
Conclusion
Thibault's story resonates deeply with those aspiring to become masters of remote hosting. It goes beyond the mere management of properties from a distance; it's about building connections, curating exceptional experiences, and leaving a lasting impression on the hearts of guests. Dive deeper into how Thibault utilised Instagram as a mighty source of qualified leads for his short-term rentals in his session at the Direct Booking Success Summit.