In order to fill up your Airbnb listing, you sometimes have to discount your price to attract last-minute bookings. But how do you let Airbnb users know that they are getting a great deal? How do they know that the price is much lower than usual, that they are getting much better value than usual?
Firebnb's goal is to help Airbnb hosts publicize such deals. Firebnb is a website where travelers can search for such deals and then book directly on Airbnb. For the moment, the pilot had been launched on the Parisian market, Airbnb's #1 urban market in the world.
I met Maxime, Firebnb's CEO, at a vacation rental tech conference in Paris. Here's what he could say about his service.
How does Firebnb help Airbnb hosts get more bookings?

As I am an Airbnb host myself, I had noticed that I was among the few yielding my pricing to reach full occupancy. After polling a large number of owners, I understood that a major frustration factor for them was that it was very hard to show Airbnb site visitors that there was a drastic price promotion going on. It was impossible to draw the attention of the Airbnb visitors to show them it was a temporary, exceptional deal, of a great value on a nice place.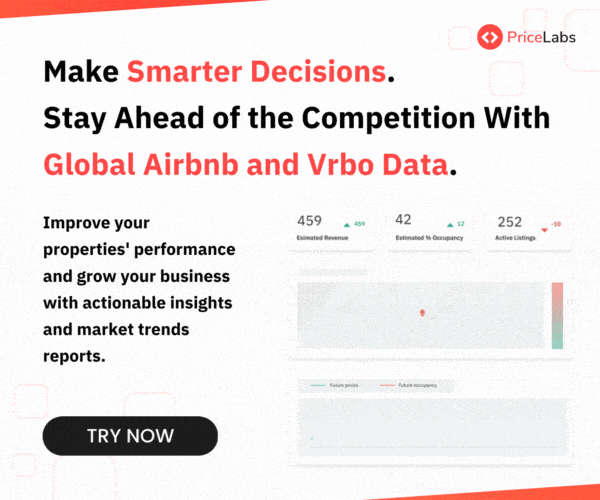 We help Airbnb hosts publicize their last-minute promotions (under 30 days). People visiting our site can search for a location and a specific booking date, and see these promotions, at a 20% minimum discount compared with the price displayed on Airbnb.
Then, they can click on the ad, go to Airbnb and book the place at the Airbnb rate. They are refunded the difference between the promotion on our site and the price they paid through a cashback scheme: On the the day that the owner gets his / her money (24 hours after the guests have arrived), the guests get money back via Paypal.
We are currently working with Airbnb to find a way to make process smoother for the guest. We realize that waiting for cashback requires the traveler to trust that we will indeed honor our promise, even thought they paid full price on Airbnb.
How did Firebnb get started?

My co-founder and I were senior digital consultants at
Cap Gemini
, one of the biggest European technology consulting firms. We started working on the idea on our weekends. At a startup event in Rennes (Western France), we met our CTO Thierry. We quit our jobs in Summer 2015 to focus full-time on launching Firebnb.
Thibault's Note:

How do you make it known that you are offering a deal?
Firebnb is an answer to the constant need to make a good deal apparent to let buyers find it attractive.
Even Airbnb acknowledges that travelers react to messages about scarcity and discounts, as you can see in the video below. Go to minute 34 of this video, where an Airbnb engineer shows tests the company made to surface such messages and how it significantly drove up bookings.