Guesty, one of the world's leading property management platforms for the short-term vacation rental and hospitality industry, has just acquired StaySense, a tech startup that specializes in transforming destination websites into booking channels. With this acquisition, Guesty is expanding its capabilities in direct bookings while also penetrating the US market further.
Guesty's Push into Direct Bookings
Guesty has been pushing to create solutions to help its clients build their websites. It launched in early 2023 its improvised Website Builder, specifically designed for property managers, that offers drag-and-drop editing and is customizable, flexible, and includes a built-in booking engine and payment processing solution.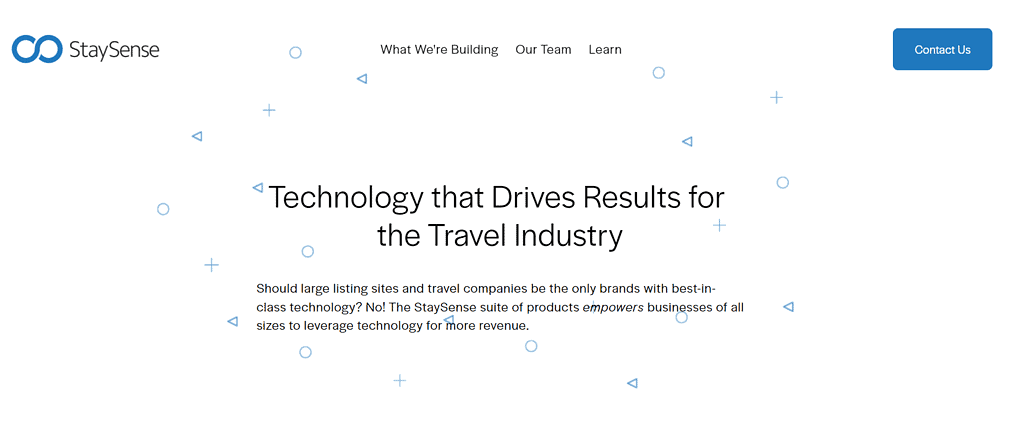 StaySense has been building online portals, such as SmokyMountains.com, FloridaPanhandle.com, and HawaiianIslands.com, into powerful booking channels. The recent launch of StaySense Amplify, a revolutionary new technology that can transform destination websites into booking channels, has driven significant value for property management companies.
The Acquisition of StaySense
Guesty's acquisition of StaySense means hiring David Angotti, a well-connected and respected tech entrepreneur, and former property manager. We previously covered in detail how Angotti, through StaySense, utilized content marketing to build authority for SmokyMountains.com and become an Airbnb alternative. In his interview, Angotti shared practical content marketing tips for vacation rental business, covering:
How to decide what content to produce
What kind of tools you can consider
How to produce content
When to outsource content marketing efforts
How to get content to rank on Google and more
Angotti will help Guesty penetrate the US market further, given his knowledge and experience in the vacation rental industry. The StaySense team will remain focused on growing the StaySense brand and will retain its presence in Nashville, Tennessee. Joining forces with Guesty will provide StaySense with additional resources to grow faster and improve customer experiences.
Guesty's Past Acquisitions
In the last 15 months, Guesty has been acquiring smaller rivals to expand its reach and consolidate its position in the industry. Guesty acquired MyVR and YourPorter App in April 2021, and YieldPlanet, HiRUM, and Kigo in September 2022. Guesty's acquisitions help the company enter new markets, add specific features faster than building them in-house, add new clients to migrate to the existing main software solutions, and increase its market share.
Guesty's Strategy to Offer All Services to Its Clients
Guesty is using acquisitions to fulfill its strategy of offering all services to its clients in one integrated platform. Guesty has rolled out its payment solution and revenue management solution, partially based on past acquisitions, to provide a high-price point solution with everything integrated. By consolidating different software solutions into a single platform, Guesty aims to simplify the life of vacation rental managers, enabling them to manage their properties, reservations, and payments in one place.
Conclusion
The acquisition of StaySense is an exciting opportunity for Guesty to expand its capabilities in direct bookings and penetrate the US market further. By offering integrated software solutions to its clients, Guesty aims to become the go-to platform for vacation rental managers, enabling them to manage their properties, reservations, and payments in one place. The acquisitions of StaySense and other smaller rivals demonstrate Guesty's commitment to consolidating its position in the market and providing the best services to its clients.