How do you turn your listing site into a travel resource that hits multiple times each of the visitors in your area? This is what David Angotti and his team have done with SmokyMountains.com. He sat down with Rental Scale-UP to explain how he uses content marketing to get results: By helping visitors and making an impact on how they are planning their stay, he's been able to build a micro-OTA that is a Vrbo and Airbnb alternative for the Smoky Mountains, one of the most popular areas for vacation rentals in the US. David shares with us the tools and processes he uses. He explains why they work and how you can get started with free tools. He believes that his advice is good for big vacation rental brands as well as for owners who want to stand out. David explains how to produce content, from articles to videos, infographics to Instagram posts, when to hire external help, and why long-tail keywords are still important in 2021.
SmokyMountains.com's goal: Positively impact every visitor to the Great Smoky Mountains National Park
When David started out SmokyMountains.com, he wanted to positively impact every vacation to the Smoky Mountains region. The Great Smoky Mountains National Park is the top-visited national park in the United States. It has more visitors than the Grand Canyon, Yellowstone, or any of the other big parks. They get over 10 million visits a year into the park.
David saw the potential in talking about the great towns located around the park, the local attractions, things to do, thinking trail. etc. At the time, he didn't how that he was going to monetize the brand, that he would be going into vacation rentals, and he was going to build a micro-OTA someday.
Pretty much anybody that visits the Smoky Mountains area comes into contact with his brand multiple times during their vacation. He did through content marketing, by helping and guiding visitors: Discover this amazing trail, look at these beautiful sunset photos, or here's this information on when the fall leaves are most beautiful in our area.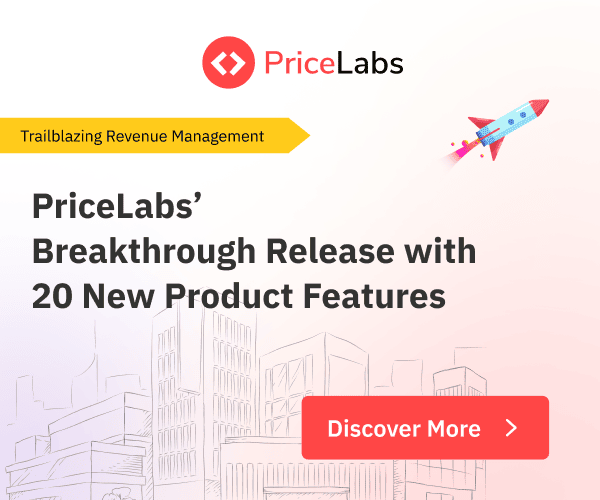 Can indidivual hosts and smaller property managers also get results from content marketing?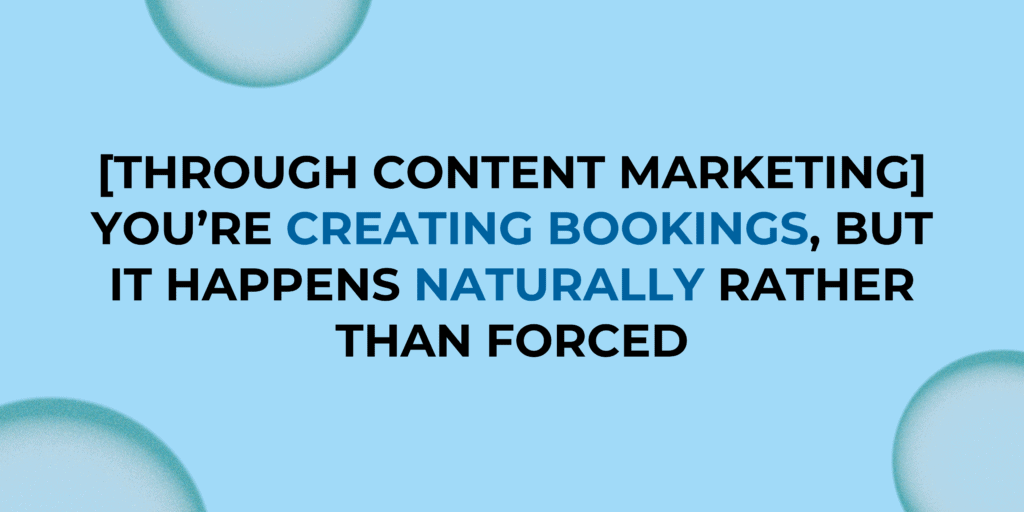 David says that people might look at VRBO, Airbnb, or a brand like his, and think that they cannot compete with them. Yet, he believes that, through content marketing, you have the ability to help others. You have the ability to educate others on your destination. You have the ability to positively impact vacations and what you're doing, almost by accident, is selling your rentals. You're creating bookings, but it happens naturally rather than forced.
If somebody is trying to sell you something, to make you buy something and tells you: "Hey, this rental is the best rental out of all these thousands of rentals come rent from me. I'm the only one that can help you." That feels high pressure. It doesn't feel great.
But, on the opposite, if you start talking about these great hiking trails that are right down the road from your rental, and which ones are good for each age group, then it makes sense for readers to rent from you. Because at that point, the content is actually amplifying your sales effort in a way that does not feel negative to the end-user.
How do we decide what content to produce? Do we need expensive tools?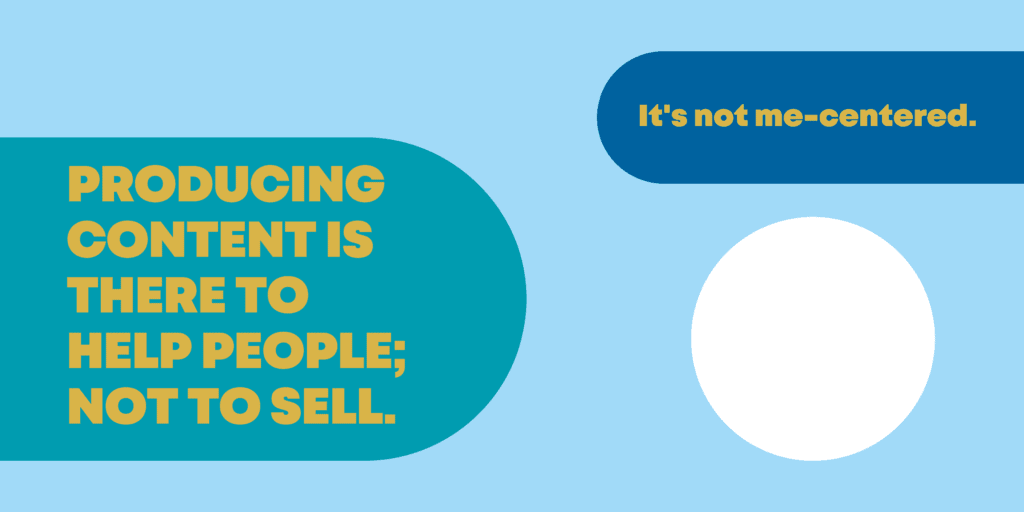 When David recommends producing content is there to help people; not to sell. It's not me-centered. It's not about how great my flat-screen TV looks in the unit or whatever coffee maker I might have at the property.
It can be content that helps, such as interactive maps, things to go in the are for $5, $20, $100, or even $50,000. It can be a highly-produced video. But you do not have to start with expensive or complicated content.
For example, David uses some of the questions his company receives from guests, such as:
What should I do on a rainy day?
Where can I take my dogs on a hiking trails in the national park?
What can I do with kids in this destination?
What are the restaurants that are open on Christmas Day?
There are expensive SEO tools that can help with suggesting content to write, such as SEMrush, MOZ, and Buzzsumo. Yet, you do not have to wait to be able to afford them to get started.
Free tool: Google suggestions
If somebody wants to just dip their toes in the waters of a tool, David suggests one that is great and free. It's the best research tool for content in the world. And it's just Google:
Go to google.com and start typing your destination. For example, for David, it might be Gatlinburg.
Then just stop. Don't type anything else.
You're going to see some suggested results there. So it might be like "Gatlinburg restaurants" or "Gatlinburg hiking trails", but you'll see those different ideas that Google is presenting. That's the best data in the world. Google is presenting what end users actually care about in your destination.
You can do the same thing with your destination + a letter. For instance, let's say it was Gatlinburg. Type Gatlinburg, and then type the letter A and stop typing.
And it will show you all of the ideas that start with Gatlinburg a ….. You can do the same for Gatlinburg b…, Gatlinburg c…,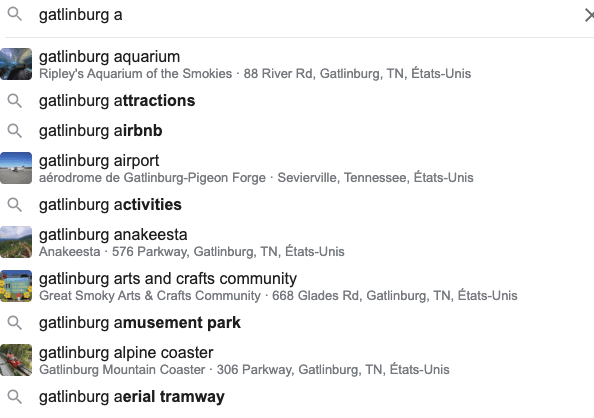 How do we produce content? Do this ourself or hire it out?
David suggests looking at what is really needed to create some content.
For instance, for an article about what restaurants are open on Christmas Day, an intern can just pick the phone, call the restaurants, and ask around. No need for extra resources.
For Instagram, you need someone that can create great photos. Ask around. The price points from one photographer to another may be very different.
For just one piece of content that has to be amazingly well written, you can reach out to journalists who have written about the destination before. You may be surprised by how affordable they can be.
If you need a large volume of articles, David recommends WriterAccess. You get a team of writers and editors who can turn around great content fast.
How do we get the content to rank on Google? Hint: none of us our going to outrank Airbnb or VRBO for terms like 'vacation rentals' anytime soon.
David does not believe that you can outrank Airbnb and Vrbo on generic terms. Yet, you can rank higher than them thanks to content that helps visitors: a great map of local hiking trails, a great video about fall foliage, etc. The big listing sites tell you whether a property has a big TV or hot tub.
Yet, this is not why people book. They're not booking a vacation rental because they like your bed, your flat screen, or your kitchen. They're booking it because they want to come and have an experience. They're drawn to your destination for what you're writing content about.
SmokyMountains.com does not go after a term like "vacation rental" right away. They might go for a term such as "Laurel Falls trail". They go for all these other terms that collectively create way more traffic than "vacation rental". And through all of that traffic, they're able to drive direct bookings
To know more: