Each month, Rental Scale-Up organizes a conference, bringing together industry experts for the latest short-term rental trends and insights on what property managers and hosts should do to keep up with them. This time, we're recapping our March conference where our speakers shared how to pick the right short term rental vendor, avoid disasters and the questions you should ask. Scalers Network Plus members get a complimentary speaker spot – apply to become a member here.
Here are some key findings and insights to get you started:
Finding the right short-term rental vendor can free up your time, make operations easier and more efficient, and grow profitability without increasing your workload
However, with so many options out there, there's no one size fits all solution. Some may be more expensive than others, some may not have the features you need and some may not be reliable for your specific business needs.
When it comes to choosing a vendor, make sure you ask and understand who they work with, who's adopting the solutions and always ask about the contract terms.
Using a cross-functional committee to make software buying decisions ensure key stakeholders are part of the process so that software is used to its fullest potential.
Let's meet the speakers first: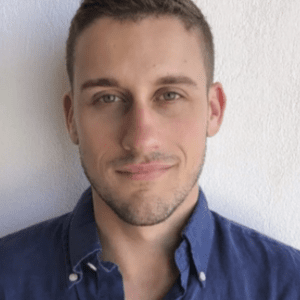 ARTHUR COLKER,
CEO & FOUNDER, STAYFI
Arthur Colker is the founder and CEO of StayFi, a cloud-managed WiFi solution that enables vacation rental managers to seamlessly collect guest information, build brand awareness, and drive more direct bookings. Arthur is a marketing leader that has led marketing and digital innovation at several start-ups in New York City. Prior to finding his passion for the hospitality industry and brand building, Arthur was a management consultant and received his MBA from Columbia University. Arthur has leveraged many software vendors in his years at early stage companies and understands what goes into deciding which tasks to automate, and which to continue handling manually.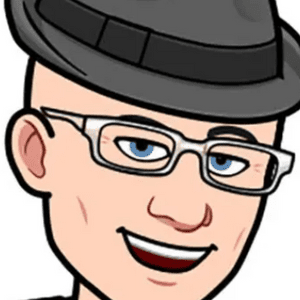 LARRY HOFFER,
FOUNDER & CEO, RESORTIA
Larry Hoffer is the Founder and CEO of Resortia and he has launched vacation rental companies across North America since 2003. Resortia provides a suite of growth solutions for short-term rental property managers including OwnerPoint, which is a complete platform to help property managers in the USA identity, target and onboard the most desirable properties to add to their property inventory.
In his two decades in the business, Larry has witnessed the launch of hundreds of new technology and distribution services designed to help property managers transform their businesses.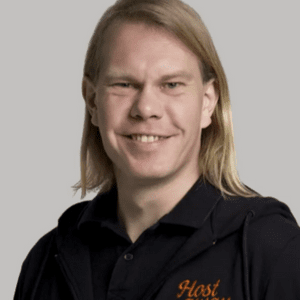 MARCUS RADER,
CEO & CO-FOUNDER, HOSTAWAY
Marcus Rader is co-founder and CEO of Hostaway, the leading all-in-one vacation rental management software. Originally from Finland, Marcus has lived in many countries around the world including Sweden, Poland and The Netherlands before settling in Canada. It was this passion for travel and dedication to learning about the vacation rental ecosystem that enabled the creation of Hostaway. The company's co-founders all have a long history of tech start-up success and built Hostaway with their deep technological expertise. Marcus enjoys helping his customers market and grow their businesses, sharing his tips and tricks for strategizing effective digital marketing.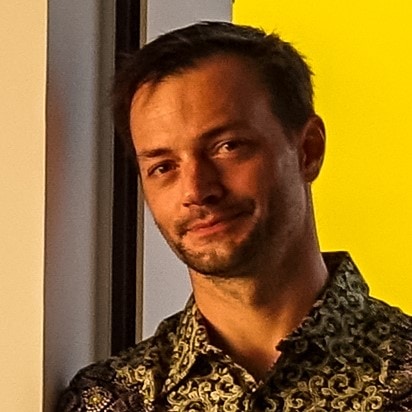 THIBAULT MASSON,
FOUNDER & CEO, RENTAL SCALE-UP
Thibault is both a vacation rental property manager and a vacation rental technology marketer. He's the founder of Rental Scale-Up, a short-term rental news, analysis, and consulting business. He has launched and managed villas and apartments in Paris, Bali, and St. Barths. He has also led several innovative projects to create new tools and news services for short-term rental operators, vacation rental managers, and individual hosts. He has experience of working for international online travel agencies, such as ebookers and Booking.com. Recently, he created a private network for short-term rental pros looking to achieve business goals, find peer support and feedback, and become recognised voices in the industry.
Thibault Masson, Rental Scale-Up:
Three, two, one hello everyone. Welcome to this conference, this Rental Scale-Up conference, about how to pick a vendor and avoid disasters. It's going to be absolutely great today, we'll be discussing how which hard questions you should be asking the vendor, what questions you're basically not asking and you should be asking. For this, I'm very lucky to have three CEOS who have kindly given their time to help you answer these questions for any kind of uh short-term rental vacation software or product you may be considering now for your business. Without further ado, I'm going to start showing a few slides to introduce you to the session and then we're going to discussion mode. So, let me straight away share my screen. Alright, so together with Hostaway, OwnerPoint and Stayfy, we are presenting you this event. So what's the idea here? The idea is that we're going to be asking very the questions that you may have on your mind when it comes to short-term rentals. The first question we'll cover is what are the three best questions to ask a vendor. Then, we'll see what is the one question the one question that prospects, so people like you, property managers, always forget to ask. And then again, these three CEOs will also explain to you why when you are considering buying some technology or product you need to create a purchasing committee and why you should diversify the makeup of that committee. Then we'll consider buy versus built. Do you even have to buy a solution so how to think through buy versus built. Also, another thing you may be considering when it comes to products, do you need several solutions or one big solution that does everything? So best of three versus all in one. Again, how should you think about this? All these questions are very important because they really help you consider the question you'll be asking, how many vendors should be contacting or for example, how to write a request proposal and then we'll see through questions that  that may show that sometimes you may be talking to the wrong vendor. What are the questions? How does a vendor know that you may not be the right target for them and then we'll be considering trials. When should you consider trying before buying? And then we're going to Q&A mode. So again, the goal for us is to help you, property managers, pick the right short-term rental vendor and how to avoid disasters. Quickly, I'm Thibault Masson, I'm the founder of Rental Scale-Up. We're a short-term rental news website. We also have a network of property managers, it's a private network basically, where we talk best practices we have private mastermind groups and we use about investments and lots of cool resources we have every month. And also we do consulting for tech companies and property managers. But here today, I have three CEOS and each of them gonna introduce themselves and talk a bit about what they do and again I would love to i would like to thank you for their time because it's again ,you can only know what the right questions to ask is is when talking to them because they know right, they they talk to property managers like you every day so they kind of know what are the good questions, the hard questions. The first guest we have is Marcus Rader, he's the CEO and Co-founder of Hostaway. Marcus, how are you? 
Marcus Rader, CEO and Co-founder of Hostaway:
Hey Thibault, thank you very much for the invite. I'm well. Hostaway is a PMS and channel manager. We have thousands of property managers we talk to every month that are either starting to look for a PMS or have been looking for for the right one for several months, so that's the that's the background. We have a lot of experience in in helping property managers choose the right software. We also have a marketplace with over 100 partners and we can recommend third party solutions for a lot of our clients as well.
Thibault Masson, Rental Scale-Up:
Thank you, Marcus. We also have Larry Hoffer from Resortia. Larry, you're the founder and CEO, can you introduce to us to what Resortia does and what OwnerPoint, your solution is also about?
Larry Hoffer, Founder & CEO:
Sure, Resortia has been in the short-term rental business since 2003, primarily in the United States but we also service Canada. We have a variety of growth solutions that help property managers grow so if you're focused on growth, we have solutions for you everywhere from distribution but our latest product which has gotten tremendous is called OwnerPoint. It's the only platform that exists in the short-term rental industry that's a complete solution of data, analytics, marketing services and a CRM all bundled together to allow property managers to both identify the right properties they want to add to their inventory and also how to target them and bring them on board. Nothing else exists and it's right at our fingertips, so we are offering free analytics access to our platform for anyone observing this video.
Thibault Masson, Rental Scale-Up:
Thank you, Larry. Arthur Colker, he's the CEO and founder of Stayfi. Hello, Arthur. How are you?
 Arthur Colker, CEO and founder of Stayfi:
I'm doing good, thanks for having me. I founded Stayfi in 2018 really to address two issues that I saw in the short-term rental industry. One to reduce the dependency on OTAs through guest data collection and guest marketing, as well as improve the Wi-Fi experience for guests through a cloud managed Wi-Fi system. We have experience seeing all sorts of different software tools our customers use from PMSs to other guest engagement tools so really happy to add my perspective here.
Thibault Masson, Rental Scale-Up:
Thank you, Arthur. And as Larry said, the three of you agreed to also give special offers to people watching, attending or watching the recording. As you say, three very amazing offers that you you guys are giving today and if you're watching the recording, together with the emails we're gonna send you out you're gonna find not only these but as well you'll find the ways to redeem these offers. If you're watching the recording, lookout for your email because an email will tell you everything on how to these offers. So without further ado, the first question we had right so and I have Marcus and Larry here uh to answer this one, so what are the three best questions that a property manager should be asking a vendor? Marcus, do you want to get started?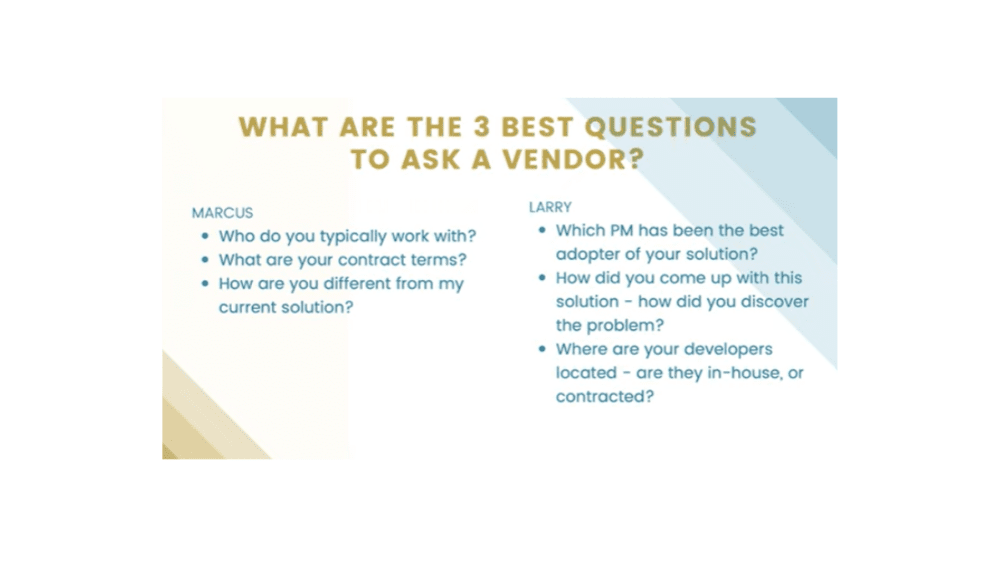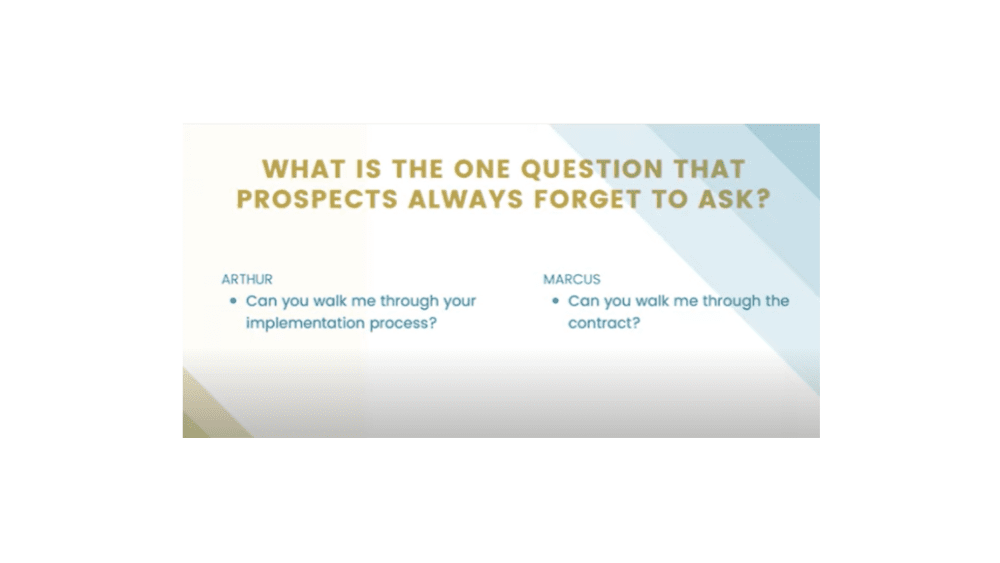 Arthur Colker, CEO and founder of Stayfi:
Yeah, for sure. I mean, one of the biggest pitfalls that i see with any software or property tech, especially implementation, is people don't understand the process once they buy the solution or maybe they understand the process but they haven't got buy-in from the rest of the team or folks on the ground who's actually be carrying out the process to install this product or implement it in their properties. I've seen this across all different types of products in the STR space whether it's digital guidebooks our own wi-fi solution other types of in-home products is that they can put a lot of burden on your kind of operational on-the-ground staff and it's important to understand what that looks like in advance and get their buy-in. I think the biggest disconnect or failure that we see sometimes with our product or other products when it comes to going to market with the customer is that the CEO may have thought this is a fantastic idea but the key implementing stakeholders in the organization are then foisted this extra responsibility and we know right now like staffing challenges are one of the biggest concerns our customers have and it's definitely everything we do is oriented around not putting extra burdens on staffing needs but that's just one extra consideration that I think purchasers of software should definitely look through during the buying process. 
Thibault Masson, Rental Scale-Up:
Thanks, Arthur. Marcus, how about you? You touched upon already contract a bit in the first question, what is that forgetting about the contract?
Marcus Rader, CEO and Co-founder of Hostaway:
Yeah, first of all, I completely agree with Arthur there. If the implementation process isn't clear, there's many things that can go wrong even though you choose the right solution. I would say the same thing comes to the contract now. I can say here at Hostaway, we use over 30 different softwares which means we have bought a lot and something that I've learned as a buyer of software is that you shouldn't assume that things are the way they are. I mean, in the contractual sense because when you sell software, when you buy software, the way it works regarding payments and setup fees and cancellations and refunds that can be completely different depending on what's in the contract. Now, what i do see even with our customers is that quite often they haven't bought 30 different pieces of software in the last 12 months, in fact, some of them don't buy software on a regular basis at all, and as a result of that they forget to ask the question, hey, can you walk me through the contract? Now when they don't ask that question they make assumptions and of course most of the time things go well but if you just assume that the contract has a certain clause because you assume it does but you never ask about, it you may end up disappointed there, for example. One thing you should ask at the bare minimum is okay what if i want to cancel, what if i want to cancel after one week after six months after two years, how does that work?  Another thing you should ask is are the prices going to go up, are you committing to deliver on this price? Those are things that become second nature when you buy 10 pieces of software every quarter, but if a lot of the property managers we talk to they don't buy enterprise level software on a regular basis and I can see even when i see reviews of different software in the space online, ours and and other companies, that it's it's obvious that the problem was that they didn't read or have the contract read to them before they signed it that's where where a lot of confusion can happen so that's the one thing i ask for everyone that's that's making a decision on on getting a piece of software is just figure out what the contract says before you sign.
Thibault Masson, Rental Scale-Up:
That's it, implementation and the contract you know so i love the part about that the fact that of course you also are buyers of software and you also guys have to implement things, so it's it is fair enough to say that you also are a bias on your side so what you do so that's very good practice. Now, for the other questions that we're going to go through the five other questions. We're gonna go in different mode, I'm going to ditch the slides and go into more of a discussion mode.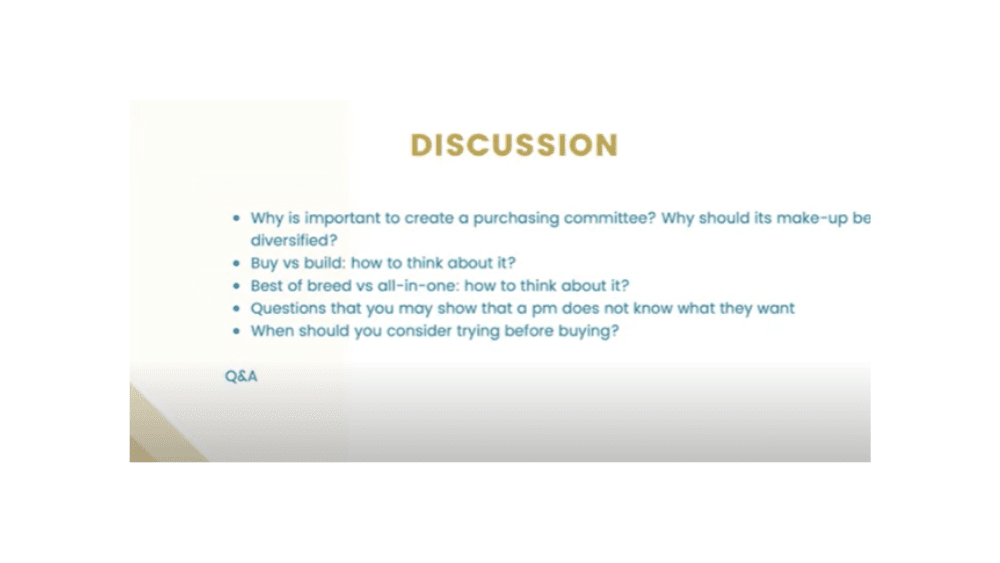 The first question I would be asking is why is it important to create a purchasing committee? Why do you need several people basically right to make a decision, why should they have a diverse profile? Who want to get started on this one when i'm switching from slides? Arthur, maybe you want to talk about purchasing committees.
 Arthur Colker, CEO and founder of Stayfi:
I mean this really relates back to the implementation question and just from my own personal experience, as our product has both operational ramifications and marketing, sometimes those are two very different organizations within a property management company that don't speak to each other and therefore sometimes our service is really the the owner of it is on one side or the other, and we see those customers actually use the product in very different ways some more focused on Wi-Fi management and occupancy and others focus more on data collection and marketing but the best of  implementations are when both sides have been involved in the both purchasing process and implementation and I think as someone who also buys a lot of software you know, we see the same thing with our own team, is that if we don't have all the stakeholders feel like they were part of the decision making process, you know, that's when you can really see them kind of not utilizing the service or product to its full extent once you do onboard it. So I think it's just important to ask the company, who should they bring into the meeting because they have experience seeing how their products are implemented and who are the kind of stakeholders that should be involved in its rollout.
Thibault Masson, Rental Scale-Up: 
So Arthur, you talk about stakeholders and here again it's very important again if you are a property manager by think oh my god purchasing committee that sounds very formal and bunch of people that's so you talk about stakeholders already and Marcus, what's your view of what's your view of this for purchasing committee, what does it really mean here, why is it important?
Marcus Rader, CEO and Co-founder of Hostaway:
Yeah, great question. I think it's wonderful to work with companies that have committees, because it makes it a lot simpler to get into details that will later on save a lot of time. I'd say if you're thinking about creating one i'd say that not not all acquisitions need to have that. There's two things i would evaluate one is the distance of power so if you have a decision maker who eventually needs to let's say sign the papers and pay for the decision but doesn't do the daily work in other words, doesn't use the software or the service then you need a committee because you cannot make a decision by the person who's going to use it if they don't have the decision-making power but also if the person with the decision-making power isn't there to implement it or see how it works, there's very high risks that there's no buy-in from the users and no matter how good the solution is it will fail. The second thing i would evaluate is how important is for daily operations in different teams or different tasks within the organization and this is you know even if you have just three people working in a company you still have different operations, so if it's just a tool for the accountant and you only have one accountant probably you don't need a committee for that, but if it's something that touches multiple teams then it's crucial to have all teams represented there.
Thibault Masson, Rental Scale-Up: 
So let's say having a cross-functional team to make a decision as we talked about as well. So Marcus, why I still have you here, another question here is that people could be asking right even even before picking a solution, some people may think I could just build it and I know we interviewed you previously about that very i think strong opinion about people building this property managers building their solutions right, but I think what's very interesting with you you have this great experience to maybe help people think about how to think about the buy versus built when you are a property manager so one of the questions people should be asking themselves.
Marcus Rader, CEO and Co-founder of Hostaway:
Yeah, thanks for asking. First of all, we offer an only one solution at Hostaway so there's there's you think that nobody over customers build their own things but the fact is of some of our biggest and most successful customers actually our biggest biggest customers has as almost as many engineers as we do and that's because they build certain solutions themselves. Something that that I see a lot of property managers struggling with is why why do they want to build something in the first place, sometimes you see property managers that have a unique business model that nobody else has, and there are no tools available to support their business. In that case, I think it's probably best to build at least a simple version yourself because that way you can validate your business model and if it helps you scale up you can invest that money into building that tool further and one day it can actually become the unique selling point or it can become your edge against any future competition once the tool gets so advanced but if your business model is something that other companies are doing as well and other companies, perhaps even those that are more successful than you, then you got to look at how they are doing things and usually usually in the property management space there's some things where  you can have an edge but most of the things are fairly standard and whatever works today it may it needs changing tomorrow. That's why big property managers go  with well-known solutions out there, whether we're talking about PMS or channel management or or collecting email addresses through connecting to the Wi-Fi, it's simply because as things change you want to make sure that you're better you get the best technology available and I think the core competency is something that a property manager should really look at if they come from a tech background. If they have built software in their past and if they have built success successful software companies even and now they start a property management company, then I would give my thumbs up for building their own technology but if they come from real estate or travel and they work as a property manager and they one day come up with hey, let's build a let's build technology i'd say that's that's great but if you're gonna learn an entire industry or business from scratch it may not be the best if you need to focus 110% on your core business and that's why I should also mention a lot of property managers they go through a curve where they they start out with using a commercially available solution they grow and scale up their business they start building their own and it works really well to get them to the next level and then once they're there, again they realize that due to market forces they need the best technology available, not one that they build in-house, but the best technology and that's when they come back and they start using someone else's solution and usually they don't use an all-in-one solution at that stage they incorporate the best of every piece into their own solution.
Thibault Masson, Rental Scale-Up:
Thanks, Marcus. You touch upon something which is like core expertise right and I think Larry you have a view as well what's the real core expertise in this again we're talking about buy versus build what's really the core expertise of a property manager for example? Why do you think that?
Larry Hoffer, Founder & CEO:
Well, I actually think that every every business, not just property managers, they build their own enterprise system. Their enterprise system is the suite of technology solutions that works for them. So whether or not you need a PMS that's really robust for trust accounting may be what's important for you versus operational management but then you say, you know what we're a sales and marketing company, and none of the PMSs have an integrated marketing solutions like Hubspot for example or don't have any tools for growing, they're not going to build their own Wi-Fi solution for capturing email addresses themselves so they piece together the best. You start with a core PMS, that is the core of everything and then as you build and choose different technology solutions, that is your solution now it may come, as Marcus mentioned, there may be a specific solution that you need to address that solves one particular unique problem in your marketplace, build that yourself if that makes sense but piece together everything and that is your enterprise system which is, Marcus you said you had 30 software solutions, it's making me think go back and think how many different solutions we paid for because that's what we consider our secret sauce is how do we integrate dozens and dozens of technology solutions into our business and that is what i believe a property manager should do is build their solution based on primarily a suite of solutions plus their own proprietary tools that addresses their unique needs in their marketplace.
Thibault Masson, Rental Scale-Up:
Well, on that Larry, we were talking we discussed we were discussing buy buses built but in a way when you talk about integrating so many pieces of software so many different things there comes another question right which is like should i be talking to one vendor that can do everything versus different vendors that can complement each other right it's really like best of breed versus all in one solution?
Larry Hoffer, Founder & CEO:
I actually think that you start with the you start with your core PMS. No matter what, that is the core of what you do that solves your core operational problem and then I'm sure most of the modern PMSs solve most solutions but not all of them and i'm and so at a different degree but it may be more important for you and your marketplace to do a dynamic pricing model that meets your marketplace condition that the PMS's integrated pricing model may not do so i believe it's a combination of choose a core PMS that has hooks and connections to every other solution that's out there and and in many cases, a PMS has very very good all all an all-in-one solution but may not solve every single solution so I would look at and balance them together because it isn't that simple of a solution because there isn't a PMS out there yet that solves everything. I'm sure Marcus is going to tell us that theirs does everything better and I don't know that i'm sure it does a really good job but there's probably one area that each PMS does not quite as well as someone else's.
Marcus Rader, CEO and Co-founder of Hostaway:
I actually want to bring in an example here that I realized this morning. We pay a lot for a CRM called Hubspot, it costs thousands a month and and it has a lot of functionality that you wouldn't normally have in a CRM but things that you need when you work with customers one of the functionalities that i use is i use it to call people. It looks like i'm calling for my number but it's actually calling from hubspot but there is a lot of functionality, in that calling functionality, that's missing so we're also paying another provider called Toki, we're paying them for a software that allows me to call, so to give you an example, if i want to send a text message to to someone and say hey i tried to call you i wasn't able to reach you, my name is Marcus, when can we talk this is my number by the way or this is my email, I can't do that through Hubspot. Now, this other app that i mentioned i can send them a text message but the best part is i can get a reply and even though i put everything on mute i can take that message and make sure that i immediately get it on my cell phone. With Hubspot, i can't use a cell phone with that, i can't call from their mobile app but the interesting part here is I paid thousands for Hubspot and I pay zero a month for the other solution.
Larry Hoffer, Founder & CEO:
We do too, we do too. We use Hubspot as well and we incorporate other telephony solutions together so it's piecing it all together but once you agree Marcus, you have to have your core technology as the hub of everything wouldn't you agree?
Marcus Rader, CEO and Co-founder of Hostaw
Absolutely, absolutely, but I will say this. Larry, thank you, I think you expressed this really well. I will say though that technology is not the solution to all of life's problems. When you're setting up a business, you need to know how to do things before before you start using technology because if you don't know how to do things without technology, there's no technology that can help you. In in our example we we didn't know how to sell,  we tried using a CRM, it didn't work. We had to learn how to sell first then it was a good idea to take in a CRM. I see, in our business, a lot of future property managers they come in they have zero properties and zero experience in managing properties and they expect the software to run their entire business for them. That's not gonna happen, you need to actually have a real business and a real process behind it, it can be a bad process but it needs to be a working process before you can start using software for it.
Thibault Masson, Rental Scale-Up: 
That's very interesting. Another question i have which is basically in this case, you have people coming up and they may not be a good fit for your product, so in the case you were underlining Marcus, it's just because they're not ready yet they're not running operations they don't have anything to distribute so even finding the right solutions that make sense at that point because it not you know maybe they don't have the pains yet that they know they want to solve and be able to write find the right software to solve that so by the same token so still with you Marcus and it's then when you have like people coming to you like a thing like anyone coming to a vendor and a vendor may think oh wow these people coming to me they're sending me an RFP, they won't have a call with me or a demo but you know what i'm pretty sure we are not a good fit, so uh what what are the questions that you hear maybe from this kind of people you're like oh even the question you're asking you may not be a good fit you may be going the wrong path?
Marcus Rader, CEO and Co-founder of Hostaway:
Good question. Arthur, would you like to name a few examples of that when people are not a good fit? 
Arthur Colker, CEO and founder of Stayfi:
Yeah i mean for our product, we typically have some qualifications for our customer which i think is pretty typical and we will actually not recommend ourselves if someone isn't ready to use our service and so one of the things we look for is do you have a direct booking site, do you accept direct bookings because obviously if you don't have a place to direct guests once you collect their information to really kind of or even have your own brand right those are all important things that we look forward we know that uh you know we're just not the right step in their journey of building a brand so i think it's important that we understand you know what are the objectives of our customer why are they coming to us at this point and sometimes we let people know that it's a bit premature for our solution and i'm sure you know, i don't know. I'm sure you guys see the same thing, when somebody maybe is buying a property in six months and they're researching now it's kind of like hey this is a good conversation that you should be having in x amount of time when you're ready to actually implement us based on the time frame of how long it takes our solution to go into effect. 
Thibault Masson, Rental Scale-Up:
And I think you had another i think when we talked a bit earlier about about this so you had like a typical question we'll ask you and you're like oof that they may not thinking right or it's like what's when they you know why should i pick you over like another solution, why when people think oh why should i pick solution a uh u versus assertion b why is it a wrong question and that that could be good for you Arthur or Marcus to answer.
Arthur Colker, CEO and founder of Stayfi:
I'll just say it's kind of understanding what is the pain point that you're trying to address in your business right, you know if you're looking for a way to communicate with guests like in a two-way fashion that's integrated with your PMS, you know that's not what our product does right we're more of a one-way marketing and data collection tool and we'll point people another direction so we really try to understand the motivation behind the buyer persona and we know which motivations click really well with our product, whether it's less dependence on OTAs wanting to rev up your direct marketing, you're having issues managing you know 150 Wi-Fi networks which all have different passwords and it's like you know causing a huge number of questions, those are what we really try to key in on during our kind of discovery process when we talk with somebody who's interested in a demo. If it's not one of those things there's something that we don't do and it's really important as a software business to either discover if they do have one of those needs or direct them somewhere else because there's nothing worse than trying to fit your service or your software into the needs of a customer who doesn't really have those needs and looking for something else because it ends up just blowing back in three, six, twelve months later when they want to churn and leave and do something else so we really are thoughtful about asking those questions up front so we know that we're the right solution to meet their needs.
Thibault Masson, Rental Scale-Up:
Marcus, do you want to add anything on this?
Marcus Rader, CEO and Co-founder of Hostaway:
Yeah I can maybe say this depends a bit on the on the size of of your business but also the type of solution if you're looking for. If you're looking for something very specific i use the example here earlier if i don't call someone but actually send them a text message and then have a notification mobile app it's very specific, but if you're looking for an all-in-one solution something that's very complex, if you go into the detail 11 this is this is something that i sometimes see a customer comes in and there's a thousand things they could ask but they ask about one very specific detail then I know that probably very early on in their buyer's journey because if they're looking for a solution for their their company an important all encompassing solution, the details are not what really matter what matter is does it fit in to the business model uh can it be used by the staff, does it fulfill all the other requirements and then um that way i know it's it's probably not a good good fit because if they start by asking the high level questions and then let's say three weeks later we start going into the details then i know it's it's probably a much better fit. Once again, there's a difference between having a team of one and a team of of 20 to work with that.
Thibault Masson:
That really ties back to a question we had earlier which is like why people need a purchasing committee basically or having people from viewpoint like probably then having a bigger team needs people to prioritize questions which are more like big picture than what being stuck on one one detail to get it right. Now, the last question I have for you guys today is obviously sometimes you know when it comes to any kind of service people want to maybe try before buying and I think Marcus i heard you say one day that buying a PMS is like getting a root canal right so i'm guessing that trying out in pms that's something you just like you know say hey i'm gonna do this tomorrow and i'm going to try it out so when should people think or consider trying before buying is it even possible in our industry? Maybe the three of you can chime in but I would start with Arthur, so is it even possible should we consider trying for buying, is it possible you know if i'm a property manager?
Arthur Colker, CEO and founder of Stayfi:
Yeah I mean for our type of solution, a hundred percent now, you can try before you buy and i'd say the same is true for anything in like digital guestbook space, noise detection, anything that's i would say PMS pretty different but anything that's an ancillary service outside of like kind of the core operating system you can definitely try. We love when large property managers want to try, especially 100 plus homes, because it's good to use our service in one market maybe you have 20 homes in one area and we work with that particular person on the ground to kind of iron out all the kinks, make sure they understand what it takes to you know install the service in each property, and that way there could be a really smooth and successful rollout and we have a ton of success. I would be nervous if you were talking to somebody who is not a PMS and they were letting you know no you can't try it in five homes before you do it in a hundred um because that make would make me feel like they've been as confident in their solution and their conversion rate from trial to success so i think for anything that's not core where you can do it property by property, i definitely recommend asking to try it in a few homes before you proceed to a large rollout.
Thibault Masson, Rental Scale-Up:
Thank you, Arthur. How about you, Larry? What do you think about that?
Larry Hoffer, Founder & CEO:
I agree, I don't think you can really try out a PMS. One way is to sit down and most PMS companies have a full demo versions so you get your hands into the meat of it but with tech solutions like Arthur's or anyone, if there's a low monthly, no setup fee or minimal setup fee and there's a low monthly subscription, try it out, do it as Arthur had mentioned. We actually have in some companies like we have not quite a freemium version but we have a product called Owner Point Analyst that gives you a full access to use the platform at a very, very minimal cost and you get into it but you don't get all of the features it's sort of like watching Spotify but you have commercials, you don't get the full experience, you get a partial experience to really try it so you know, test things out. There are things coming out all the time, years ago who would have thought, there was a product that would allow you to pick up the email addresses of users in your homes or having a mobile app that allows you to run your business from an app or solutions allow you to target homeowners and get their email addresses and demographics of prospective homeowners. This never existed before and there's so many new technologies coming out all the time, so try when you can and and even ask if there's a you know a light version of it for you to get your hands around if you're not willing to make the commitment and it also goes back to something marcus brought up earlier, look at the contracts and see are you committed to this for a long term or is this something you can get out of but invest invest in technology and new solutions because there's so many out there all the time but keep your eyes open and ask just to get your hands deep into the product.
 Thibault Masson, Rental Scale-Up:
Yeah go ahead, because I would say we talk about can you even try a PMS, in my head I'm like it makes sense if I'm big enough. Marcus, you should know about this so share away.
Marcus Rader, CEO and Co-founder of Hostaway:
Yeah, yeah so I completely agree that you you can't of course trial it or i mean, i would love to see that but what we hear especially from from larger prospects is they say oh i just wish i could trial it but we can't run two systems at the same time that makes to me perfect sense you can't sit on an airplane and at the same time be in a car it just it's just incredibly incredibly difficult when you're dealing with a bigger organization. I'll flip this question around and i'm sure a lot of you are wondering how come i can't seem to get a trial on on some of the best systems out there in software as a service there's a metric called time to value. That is after the buyer makes the buying decision they need to see some value because you get buyers regret and i think i often compare to cars if you buy a car and you you get your buyers regret the moment you sign you feel bad why did i buy this car but then you get into it and you drive away and that's when you have the time to value that's when you feel oh yeah this is why i bought the car. Now when it comes to PMS where the implementation can take two or three weeks if you have someone who knows what they're doing which is of course what we provide or it's mandatory with us, we we provide that, then we have two three weeks there sometimes the time to value can take as little as 15 minutes, but if we were to give free trials, the percentage of the people who decide to do a free trial which is already a big commitment it's it's just because it's free, doesn't mean that it doesn't cost anything that can cost you tens of thousands depending on the size of your organization, most of the softwares that we use if someone offered us a free trial for it, we wouldn't go for it because it takes us too much time and effort to do that. If you have a free trial what that means is that the platform offers, for a large percentage of the audience that that starts the trial it offers a low time to value. Now usually what that indicates is that either the amount of people who start the trial meaning their marketing and the people end up on the website and click on the start trial button, they are a very narrow scope and you got to check do you fall into that scope or not? So for example if they say on the website we are the perfect PMS for owners of small hotels and in that case i'd say the trial can work if you happen to be an owner of a small hotel, but if you're something else you're probably just wasting your time.
Thibault Masson, Rental Scale-Up: 
If I may on this and that's it's a bonus question and again if you're watching this now, if you have questions, feel free to ask them in the chat sorry to also make sure i was telling people that. Also picking on that, Marcus, sometimes you make me think, you talk about hotels right so in an industry there's websites like Hotel Tech Reports or Captera all this website that review software or i type all types of solutions, i'm just like the the three of you really right, what to think because maybe sometimes people think i need maybe somebody to help me choose, maybe i can get a consultant to help me choose. I think maybe that's what big companies sometimes are doing i can somebody who's done this before or or maybe i'm going to rely on reviews on content websites. What do you think is it a good idea to rely on these websites? Loaded question.
Larry Hoffer, Founder & CEO:
Well you know what it's always good. My opinion is it's always good looking at reviews that are out there but with a grain of salt, there's nothing better than just talking to someone else who's using the product as well.
Marcus Rader, CEO and Co-founder of Hostaway:
Yeah I agree, reviews are good but you've got to know how to read them. There's a there's even a different aspect, which is social media, whenever you read do some research about especially b2b software or social media you always see something negative and that's because the people who pay for a solution and then they're happy with it they don't go on Twitter and scream about it oh i'm so happy about this solution, you know I paid a thousand and the value i get is is a thousand nobody tweets about that and if they do they're not gonna get any reactions but if someone gets horribly upset, you're gonna find it there. But about these review sites, what i always always recommend is first of all keep in mind that five star reviews there's going to be a lot of those, it doesn't mean that it's a good solution i'm talking now for our own company but but of course this applies to our competition and our partners as well. I would almost ignore those five star reviews because they're fairly easy to get, you ask someone hey can you go and leave a five star review for us, they'll leave one. The one star reviews, they have the same problem as Twitter they're usually put there in rage and they're not representative of a huge amount. I read a one star review we had which is that someone on our team had missed a call in the onboarding, which is something that happens, you have a meeting if you have a thousand meetings, someone eventually is going to miss one meeting. That doesn't mean that it is a one star experience because one person missed a meeting. What i recommend is look at the mid-range scores those that are between two and four stars, but don't look at the number of stars or the averages you know if one solution is 4.7 stars on average and another 4.8, that doesn't mean one thing instead look at what do people write as the positives and the negatives and I know this firsthand because i do research on on the market on an ongoing basis, so I know that it's very obvious what the companies are doing to deserve those two star reviews and to give an example quite often what you see when it comes to technology is you can clearly identify that even the bad reviews might say this is a great solution but something else is wrong and sometimes it's about support they can say the support is fantastic but it's missing this one feature so that's that's what i recommend look at the mid-range reviews but don't look at the numbers, instead see what what do they highlight as positives and negatives because i've seen that that gives a fairly good prediction of what's important to those people and if you want good technology and they all say the technology is good but well there you found it, the reviews helped. you found it.
Thibault Masson, Rental Scale-Up: 
Thank you, Marcus. I've got two questions from Harvey here and I would like to take them in reverse order actually, so Harvey, he's asking and maybe i don't know Larry or Arthur who also deal with CRM can take that one but it's a again it's an interesting question right it's like what's the best CRM software out there to integrate the pms and what does it tell what does it take to make it happen right, so that's interesting i think it's talking to the kind of questions customers should be asking or not asking but that's so how do you answer this one the CRM.
Larry Hoffer, Founder & CEO:
Okay, I'm going to answer this one. So the best crm i'm a photographer and there's a saying in photography the best camera in the world is the one you have with you. With the best crm in the world, is one your staff will actually use and that's really the key because there's arguable that Salesforce is the best CRM and i'm sure there are sales force installations that are put together that have hundreds of thousand dollars in development to make it optimal for the staff but when you look at a crm you have to have a CRM that people will actually use and we've actually even though we're a Hubspot agency and been on Hubspot for seven or eight years, we have deliberately built a CRM from scratch in our Owner Point System, that is built specifically for owner acquisition, marketing and sales and it's not meant for doing anything else it does one thing very very well. I do know that many of the PMSs and i work with most of the PFC, many of the pms is out there they're focused on improving their CRM for guest services and integrating all the way through, so I would think that the CRM is should be integrated into your into your PMS but for owner acquisition to get a dedicated CRM for owner acquisition efforts.
Thibault Masson, Rental Scale-Up:
So for the second time, Harvey is also asking a question about again which is interesting but if you already have a PMS, so we talk about this issue the core the big thing right in the middle for the PMS, how is it easy to migrate to another PMS so let me ask you differently have we ever heard of anybody migrating easily to another PMS vendor or how to plan for that? When you're talking to a vendor, what questions should you be asking to understand whether when talking to a specific vendor it's gonna be easier or not to migrate from?
Marcus Rader, CEO and Co-founder of Hostaway:
That's a great question and I think every salesperson for every CRM is gonna say that it's super easy but it's definitely not, it is going to be easier if the solution that you're migrating to is fairly the same. Let let me give you here an example: we have a couple of big solutions on the market that were where the companies were started before 2008. Now when you look at the functionality of those solutions, I'm not going to name any names but they're they're fairly similar which means that someone who's using one of the systems will have a very easy time understanding the other system. If you're migrating from one to the other educating your yourself and your staff on that, plus the functionality that they offer it's going to be quite a smooth transition and and likewise goes for for solutions that are let's say if if they're in similar price range and they use the same language on the website you can see this and if the sales people used to say a similar approach then it's going to be easy to migrate but let's say one of them is a solution which is an advanced spreadsheet, where you manually input all data and the other one is an automated space rockets then yes, it's it's going to be difficult in the sense that you have to learn new things. On the other hand then that brings the question, why are you changing in the first place? So let's say if your current solution you don't really want any changes there you you just have unhappy with one thing then i say change the similar system so if you're using an the latest and fanciest system change to another latest and fanciest if you're using an old and untrusted system then change to another old and trusted just to give give an example. If the old system isn't fulfilling most of the tasks you need it to do then unfortunately you're going to have to learn something completely new uh once again then you're shifting from a car to a to a plane it's not going to be an easy switch and the same driver's license doesn't work for both.
Larry Hoffer, Founder & CEO:
Thibault, I see that Harvey asked a question regarding the crm for guests and for property owners. I have never seen a dedicated CRM that's integrating your reservation system is best for guests and you should have completely separate CRM for going after homeowners because it's not the same same functionality and we built this literally from the ground up ignoring any guest stuff but focused truly on how you communicate not only with individual prospective homeowners but also with real estate agents and brokers in your community for referrals because that is really where the strength is is communicating those and keeping it separate from your reservation team. It's a completely separate. And actually then as part of that is your own retention communication is a big part of it that should be separate from your guest CRM.
Thibault Masson, Rental Scale-Up: 
Thank you, Larry. So once again, I would love to thank the three of you. We had Marcus Rader, Co-founder, CEO of Hostaway, Larry Hoffer, you are the co-founder and ceo of Resortia and you have the solution Owner Point we talked about earlier. Arthur Colker, you're the CEO, founder of Stayfy. So for people joining again, my apologies, joining again my apologies there was a snaffle here between because of time change happening, not you know the summer time, not happening the same day in Europe and in the US so we have a recording for that. The three companies Hostaway, OwnerPoint and Stayify have special offers to get their special offers you're gonna get an email with access to the recording of this because again we started a bit earlier than you may have expected and we talked for example, about you know the best questions you should be asking the questions you're never asking to think about how to think about the purchasing committee buy versus built we talk about best of breed versus all in one solution. Again, my apologies if you missed that but you're gonna get recording you're gonna get the offers and now again thank you all for attending who those could make it on time. Thank you Marcus, thank you Larry and thank you Arthur also for sharing your wisdom today.