There is no doubt that the key to vacation rental mastery is knowledge.
When we started Sea Zen and attained 90% occupancy within 3 months in the hard winter season, the key was the knowledge we had accumulated over 12 year from various sources.
When a VR guru was asked what he would do differently if starting again, he wisely said get more knowledge by going to some conferences and networking with experts – and spend more time on the important things. How do you know what the important things are? Knowledge!
Newsletters like this are one source of knowledge, and I hope it is valuable for you. I also post most newsletter topics on my blog. www.holidayrentalmastery.com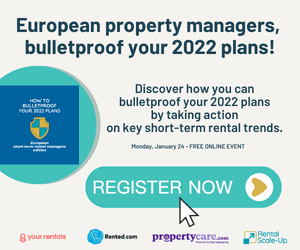 Other sources of knowledge include: thought leaders, conferences, newsletters, eBooks, forums, podcasts, training courses.
Masterminds covered in a previous newsletter are another knowledge source.
Thought leaders – people to learn from
MATT LANDAU, based in Panama is outstanding. He has a closed forum called the Inner Circle, a community of VR innovators, with courses, pdfs, ebooks. He also has a newsletter/ blog, a podcast series and a video series. www.vrmb.com
I met Matt in Panama in 2013 and stayed at his VR. He took us on a tour of his social program that finds work for local street gang members. We talked about the future of the industry and it was clear then he had a strong vision for the future. He was nurturing his online community which has grown since to be a leading incubator of VR innovation.
He continues to break new ground with concepts such as Limited Edition – original innovations by VR owners to provide unique experiences for their guests that can't be replicated by the big OTAs. His Sense of Place video series showcases VR innovators all around the world.
HEATHER BAYER, based in Ontario Canada is another outstanding industry thought leader. She has a superb podcast called Vacation Rental Success with 250 episodes.
I was a guest in a few early episodes and in recent episodes she talks with a wide range of industry leaders and innovators. Everything from remote sensing gadgets to AVROA, the Association of Vacation Rental Operators an Affiliates where she is heads up the learning arm.
Her podcast keeps a good balance between high level strategy and down to earth guest experiences that she tussles with as owner of an Ontario VR management company running over 200 widely dispersed properties.
She also runs the outstanding Vacation Rental Success Summit (VRSS), an annual conference for VR independent operators. She also has books, courses and a newsletter. www.cottageblogger.com www.vacationrentalformula.com
There are many other thought leaders like Alan Egan, David Angotti, Steve Milo, Tyan Marcink, Jasper Ribbers, Antonio Bortolotti and more, but Matt and Heather stand out.
Conferences for VR operators
Vacation Rental Success Summit organised by Heather Bayer and Mike Bayer, usually in North America. www.vacationrentalsuccesssummit.com
Vacation Rental World Summit organised by Antonio Bortolotti, excellent topics, usually held in Europe. https://www.vacationrentalworldsummit.com/
Vacation Rental Managers Association. For VR managers, but small VR operators can sometimes attend. Huge conferences at various venues and times during the year. www.vrma.org
Your local tourism organisation may have useful conferences, and although not fine-tuned to VR operators, will be a networking opportunity.
PODCASTS
Vacation Rental Success podcast, by Heather Bayer. www.cottageblogger.com
Get Paid for your pad podcast, by Jasper Ribbers. Airbnb theme. www.getpaidforyourpad.com
Holiday Lets Success Podcast, by Elaine Watts. UK based. hlspodcast.com
NEWSLETTERS
Almost all of the folks mentioned above have newsletters.
Smarthosts curate a weekly digest of interesting VR articles. UK based. www.smarthosts.org
Skift is an outstanding daily newsletter with international news on a broad range of travel topics from flights to accommodation. www.skift.com
You should be guarded in viewing newsletters from OTAs and vendors. They are pushing a viewpoint.
What is right for you?
In the rapidly changing world of vacation rentals, you may want to get several sources of information. Try several newsletters and a podcast, and prune back to a few that work for you.
Now that you are reading the Holiday Rental Mastery newsletter, let me know if there are any topics you would like covered.
Not yet signed up to the HRM newsletter? Sign up here