How about a solution that could help you easily deploy and manage wifi across your properties, while enabling you to collect your guests' email addresses to retarget them and make them come back? This is way StayFi, a startup company led by Arthur Colker, is proposing to vacation rental management companies.
As we, at RentalScaleup, are interested in meeting and supporting entrepreneurs working in our industry, we have decided to interview Arthur to better understand the value that he's creating for property managers.
Arthur, how can StayFi help vacation rental management companies? Is it a hardware solution, a wifi management solution or a marketing solution?
StayFi is actually all three types of solutions. Let me explain:
Hardware Solution: StayFi deploys an Enterprise-grade WiFi router in each vacation rental property, providing the latest in WiFi technology that can handle over 50 simultaneous devices.
WiFi Mangement Solution: StayFi uses cloud-based WiFi management technology, meaning you can monitor the status of all your WiFi deployments from any location.
Marketing Solution: StayFi uses custom-branded splash pages to manage access to the guest network, so every guest in your properties learns about your brand and can opt-in to receive future marketing messages when they access the network for the first time.
StayFi turns the pain of offering reliable wifi into an opportunity for vacation rental managers to engage directly with their guests. What are the benefits to both guests and managers?
For vacation rental managers, StayFi enables you to offer a branded touchpoint to every guest that stays in your properties through the WiFi system. In addition, you can collect your guests' names, emails, phone numbers, and any other data you'd like through the WiFi login process.
Many managers think about trying to collect this type of data from the original booker of the home, but StayFi goes beyond this and lets you collect data from every guest in the home.
For guests, StayFi is fantastic because they no longer need to search the home or look through emails to find the WiFi password. They can simply select the network and log in. In addition, once guests fall in love with your property, they are going to want to come back and book direct vs. going back to Airbnb and HomeAway, because they will have much greater certainty on the product they are booking. It also helps if you offer some additional discounts for guests that book directly!
Can we say that, in a way, StayFi represents for vacation rental management companies a way to grow one's list of guest contacts, even if they had booked through Airbnb, HomeAway or Booking? Is your solution an additional funnel that property managers can add to their marketing arsenal?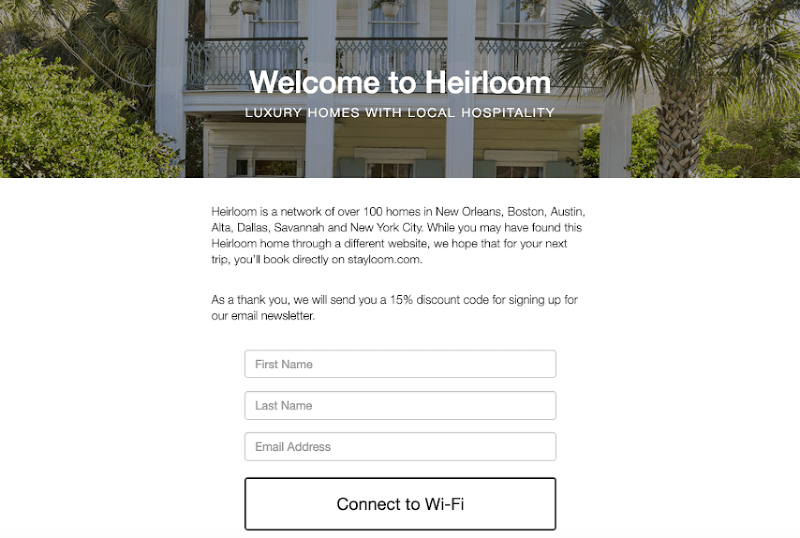 Our customers definitely look at StayFi as opening a whole new booking channel for them. For instance, with one of our customers, we have helped them collect over 5,000 emails after four months in just 40 homes. That means in a year, they will have over 15,000 emails to help them increase occupancy and push special discounts to fill homes during their low season.
As a property manager, how does your solution help me save time or make more money?
In terms of time, many of our customers were attempting some kind of manual guest data collection, especially from home bookers. StayFi handles that all seamlessly for you. In addition, you will be alerted to when any WiFi network is not working, so you can get ahead of issues before guests complain.
In terms of generating revenue, StayFi lets you take back control of your guest data and help transform "Airbnb customers" or "HomeAway customers" into your brand's customers. After a few months, this guest list becomes a powerful way to push incentives to book certain properties without having to lower your prices across every booking channel.
In addition, if you are looking to recruit additional homes to manage, having a strong proprietary list of past guests is a great way to show homeowners that you have a leg up on making sure their home is fully booked.
What are the costs (vacation rental wifi router, installation costs, set up)? How can a vacation rental management company turn this into an investment with a positive return?
Our customers start seeing a positive return within 3 – 6 months of installation depending on the number of homes and the breadth of their offering. We rent the devices and software at a low monthly fee, and we see customers after 6 months get bookings from their email list totaling 5-10x the monthly cost of their system.
StayFi also offers marketing & design services at competitive rates if your business needs additional help in generating revenue from your guest email list. We have seen what works best and can share best practices on setting up email automation, on how to great a great email newsletter etc.
As a wifi solution for vacation rentals, is StayFi a better fit if all my properties are within one building (a common setup for Airbnb property management companies) rather than spread out across a city or a resort area (a classic setup for more traditional vacation rental management companies)?
StayFi works well for properties all in one building as well as standalone homes. One of the advantages of having co-located properties is using StayFi's mesh technology. If the WiFi routers are located within approximately 500 feet of each other, they will automatically mesh together to form a self-healing network. That means if one unit loses internet, it will automatically start acting as a repeater off the routers located around it. Also, all guests will see one SSID (network name) in the building instead of different ones for each unit – meaning they can use the same connection throughout the building.
Let's talk about privacy. How do you get guests to opt in for your future marketing messages? How do you make sure that the email address is a real one?
We have an opt-in checkbox on the splash page that guests can use to indicate their interest in receiving marketing emails. In addition, guests can always opt out when they receive any email message in the future.
We screen every incoming email with a service that will remove around 90% of the fake emails. This prevents any bounce issues with your email provider, like MailChimp or Constant Contact.
In Europe, privacy laws like GDPR make it difficult for companies to retarget past guests, on Facebook or even by email unless they have given their exact consent. Such laws may be popping up in the US soon. Is it a threat to your business model?
Our model follows the relevant regulation in terms of email marketing in the United States (CAN-SPAM). In addition, StayFi does not own the data we collect on your behalf, and we will transmit it to whatever email service you use via API.
You bring up a great point with Facebook and other marketing pixels. We can help management companies grow their digital retargeting list by forwarding guests from the splash page to the brand's website that has their pixels placed on it. It is up to the management company to make sure they have the GDPR-compliant cookie pop-up on their site before using these tracking pixels and cookies. At this time, StayFi does not use cookies or pixels on our splash pages.
What if guests do unlawful things on the wifi network, who is responsible?
We follow similar terms and conditions that you would find with any guest network in a hotel or airport, and the user has the responsibility to follow any applicable laws or regulations. We can blacklist services like BitTorrent on the network if that is something the management company would like to do.
Arthur, as an entrepreneur, what is your priority at the moment?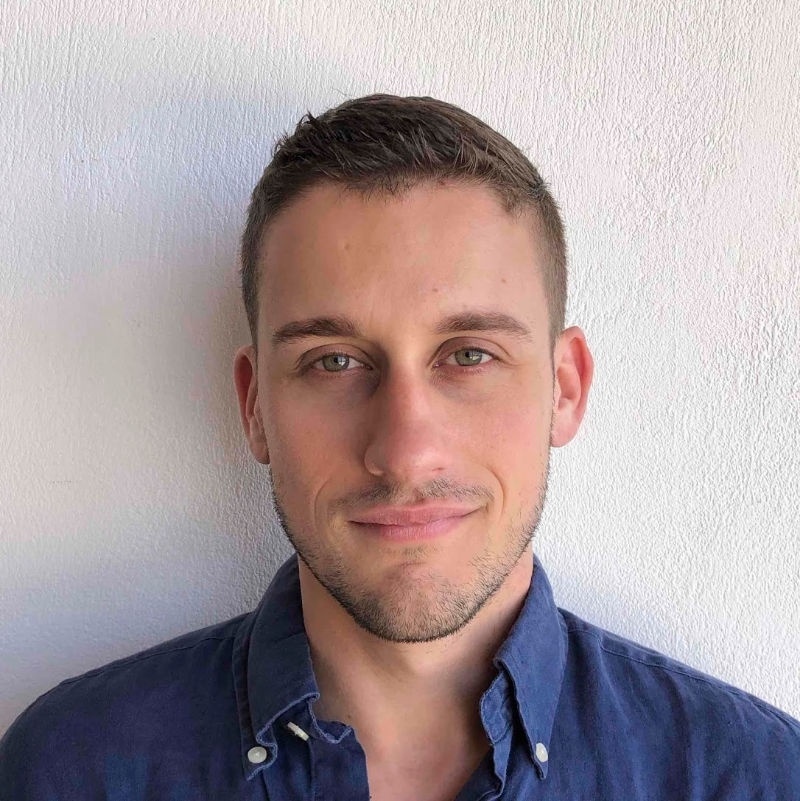 My priority is to deepen my understanding of my management company customers. I have had the wonderful opportunity to spend time with my customers in their offices' and out in the field to see what their day-to-day is like at every level of the company.
Anything else that you would like to say about StayFi?
We are a young company and are committed to going above and beyond for our customers. Please reach out to me at [email protected] if you have any questions or just would like to learn more. Happy to just chat about the issues your business is facing and see how StayFi can play a role in fixing them.