(This article is part of our series: Vacation rental safety & is Airbnb safe?)
'Legal action against organizers of an "utterly irresponsible" party attended by more than 300 people'; 'Calls from concerned neighbors about noise and trashed properties'… In the short-term rental industry, reading news like these is far from unusual. We've covered the rise of COVID-19 house parties in the US, France, UK, and other places, as well as the right setups to try and prevent events and house parties on Airbnb, Booking.com and Vrbo.
As benign as these stories sound, they can be a significant financial risk for property owners. And in the wake of the COVID-19 crisis, parties at short-term rental properties can sometimes even lead to an outbreak of new Corona cases, which further spikes concern among property owners and managers.
---
Takeaways
With the closing of bars, restaurants, and clubs, COVID-19 house parties are a thing and are here to stay.

Airbnb has been taking action on banning house parties and 1-night stays, most recently in the runup to Halloween

Noiseaware's director of business development, Michael Goldin, shares, in an exclusive video for Rental Scale-Up, how noise monitoring devices can help prevent house parties from becoming uncontrollable. He also explains how to calculate the return on investment from installing such devices.

Vrbo has just announced a partnership with Noiseaware, with discounts for vacation rental owners and for property managers.
---
Airbnb and Vrbo taking action to prevent house parties
Short-term rental platforms have been deploying new tools and policies.
Here's what Airbnb has annouced:
As for Vrbo, besides the partnership with Noiseaware detailed below, it has:
Vrbo and Noiseaware partnership
On October 1st, 2020, Noiseaware announced a partnership with vacation rental platform Vrbo: NoiseAware will provide vacation home owners and property managers with access to exclusive pricing and services for NoiseAware noise monitoring solutions.
NoiseAware is offering Vrbo vacation rental owners (with 1 to 5 properties) discounts of up to 50%. More about the Noiseaware – Vrbo package for vacation rental owners:
Monitor in-home with real-time alert notifications for 1-year.
Wifi connected sensor that screws directly into the outlet
Alert notifications and custom quiet hours
Mobile App for instant awareness 100% privacy-safe
Property managers, with more than 5 properties, get 60 days free with overnight monitoring and guest messaging services at no extra cost. More about the Noiseaware – Vrbo package for property managers:
Customized solution for your entire portfolio with 24/7 service & support.
Customized portfolio configuration
Overnight Monitoring & Guest Messaging
Complete automation & custom integrations
Onboarding, training, and designated support
Exclusive video interview- Party prevention with noise monitoring device NoiseAware
So, what could you do to avoid the problem of house parties ringing on your door? Is preventing parties in your vacation rental properties or at your Airbnb listing even possible? How can platforms like Vrbo help?
Some industry vendors offer hefty ways to deal with such issues, but they may come at a high cost. One alternative comes in the form of "smoke detectors for noise". But, what is the return on investment from installing a smart device that can record noise at your vacation rental?
The answers to all these relevant questions are revealed in the interview with Michael Goldin, the Director of Business Development at NoiseAware, a noise monitoring solution designed for short-term rentals, serviced apartments, and flexible housing. We'll see that it is more than a noise monitoring device for an airbnb.
The story behind noise-monitoring device NoiseAware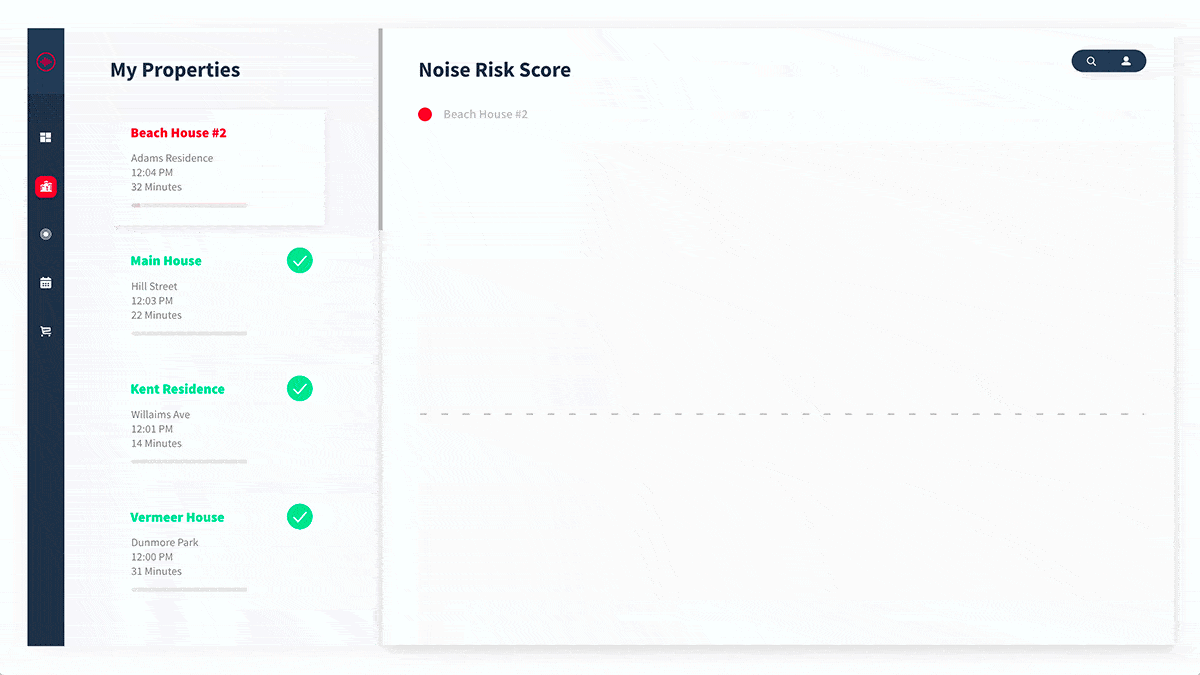 What is quite interesting about the origin story behind NoiseAware is that it also includes a party incident that even made the headlines. As you'll hear in the interview, one of the co-founders of NoiseAware rented out his short-term rental on Airbnb to a guest who came for a "quiet weekend" that turned out to be a "mini Coachella rager."
The result for the owner as the protagonist in this story was a cease and desist letter from his building and a lot of angry neighbors. In the end, the owner was forced to sell his property and lost over $30,000 in the process. Is there a silver lining? This gave him the idea to create NoiseAware, "the smoke detector for noise."
NoiseAware provides solutions for both property managers and homeowners. The sensor is available to North American and European vacation rental owners and property managers. This smart-home tech device with a microphone does not record audio from guests. It does, however, work as an effective method for preventing any surprise house parties.
The COVID-19 crisis only amplified the problem.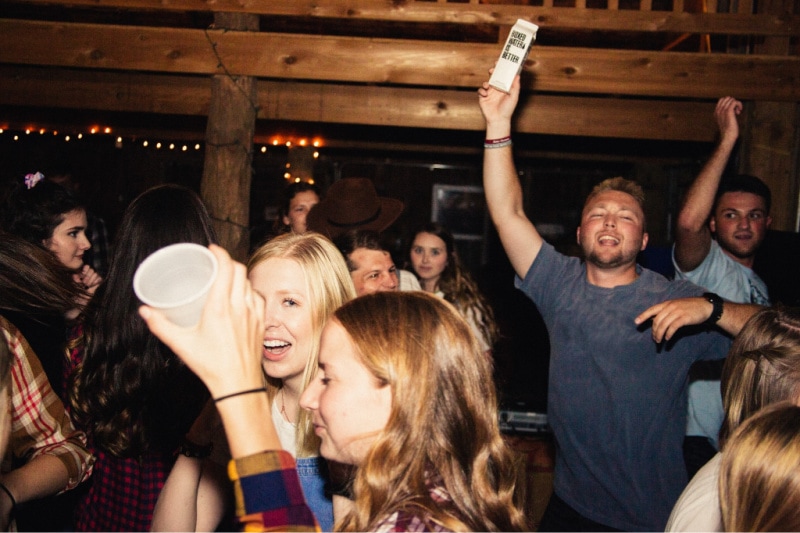 "Some people go and have a few too many drinks and become too loud, and as soon as you just remind them to quiet down, they are fine. Others, such as the ones involved in a real example from Miami, are owners of strip clubs who rent out a house to invite their regulars. Because their club is not allowed to be open, they try to maintain their business in short term rentals. Our products luckily stop that from happening. During COVID, we saw dozens of those stories 'send an invite on Facebook and hundreds of people show up' across the US and Europe", points out Michael.
Unfortunately, as pointed out by Michael, news on house parties in short-rentals are not hoaxes: "I wish I could say it was fake news, but unfortunately it's not. Before COVID, house parties were about one in every 200 stays, would say in every 200 reservations. Noise levels exceeding acceptable ranges were one in every 20. But since the pandemic happened, there's almost a 47% increase in noise events across North America.
So it's not isolated to a single market. It's broad and reaching into many markets because the whole concept that restaurants, bars, sporting events, raves, all these things are not happening and people create that social interaction. So social activity has now been moved into rentals. And I wish I could say there were headlines that were just against short-term rentals. But since COVID has started, it's especially been true".
Three layers of protection from house parties

So what are the solutions? Michael pinpoints that there are three layers of protection that are available to property owners.
"There are three ways to protect. There's folks like Guardhog who are looking at the guest's profile before they check-in, if they are risky or not. There's NoiseAware – it can maintain a privacy safe environment, but still give you insights into how your properties are being treated while the guests are there. And then there's insurance as a fail-safe if both of those first two pieces fail. So if you have all three of those in place, you know that you're running a clean, solid business, and that way you are protecting yourself against the future".
When it comes to protection from surprise house parties, Michael explains what could be considered a success. "If you've been able to cut down complaints from your neighbors, and they're not complaining to city hall anymore, then city hall no longer wants to vote against short term rentals. When they see the revenue coming in, but when they have so many people complaining about the house party next door, or the noise that's coming out of their neighbor – the cities want to ban it. So we're trying to avoid that at all costs".
Better safe than sorry

Many individual property owners usually think twice before investing, especially when they want to save money. So is it worth investing in a noise monitoring solution? What is the return on investment from installing a smart device that can record noise at your vacation rental?
As Michael explains, making an investment into a solution such as NoiseAware could save you money in the long run. "It is a tough time for businesses to look at spending money. But so many businesses have cut heads and cut responsibilities that now you have to leverage technology to fill in some of those gaps. NoiseAware has partnered with some insurance companies, and we've seen a 30% reduction in damage claims for homeowners that use NoiseAware".
According to Michael, noise can be an early indicator of potential damage in short-term rentals. "Noise is a leading indicator of damage. The trickle-down of damage in your property and your rental can mean more cleaning costs. Your cleaners have to spend extra hours in the house, loss of revenue, because if damage has happened, you can't have the guests go in there. The next day, you have to wait for one to three days, a week, or longer, and you lose that revenue. And then there's the noise fines. There are violations that the cities can do. It's potentially losing your license on that house which, you know, accounts for way more revenue than in our small charge each month. So it's more protection of your business," points out Michael.
Noise events in US short rentals almost tripled during corona lockdown
What is really interesting from the insights gained by analyzing the data gathered by NoiseAware, according to Michael, is that 'noise events' dramatically increased during Corona lockdowns.
"We looked at a few different pieces of data. Memorial Day weekend is kind of holiday that marks the start of summer in the US. And what we saw was about a doubling of noise events from the weekend prior to that weekend. If you look at data from April, when we were in kind of the height of lockdown, and compare it to July, there's been a 270% increase in noise events. So people were hunkering in and, and then by July, people were back at it, if not more rowdy than they previously were" explains Michael.
Comparing the data between states with the highest number of short rentals reveals that in some states, people were more ready to mingle. "Florida was reopened prior to Memorial Day weekend. So we actually didn't see much of a difference weekend over weekend in Florida. But if you look at California, as one of the strictest lockdowns, there was, around double or triple the amount of noise events, because even though they were still locked down during the Memorial Day weekend, people wanted to start the summer. They wanted to gather with people. It had been now two or three months since lockdown began and people were ready to socialize".