This article is part of our Rental Scale-Up vacation rental management conference series. This is an extract from our April 2020 conference: "Get Your Business Through the COVID-19 Crisis By Discovering How Local Property Managers Resist the Global Coronavirus Epidemic."
Vacation Rental Management Conference: Houseys' Tomas Grizas
Tomas manages 38 properties in Lithuania, mostly in urban markets. He will share with you, first, how his changing his business so that his current supply to receive both short and long-term bookings. He will explain how he's leveraging his company's know-how and tools to better service long term rentals. Tomas will also explains why he's going after homeowners with properties located by the sea or in the countryside in his own home country. Last, he will explain why he believes that it is more important than ever to tap into the creative ideas of your team to help your business navigate the crisis.
Vacation Rental Management Conference: Video From The 2020 Local Property Manager Conference
Tomas's company operates around 70 apartment and apartment-hotel rentals in urban markets in Lithuania, soon to be expanding to Latvia.
Focusing more on mid-term rentals in addition to short-term rentals. This mid-term segment consists of people who are staying a few weeks to a few months.
Recently, due to the coronavirus crisis, the demand by traditional leisures travelers for their properties went to zero.
His company shifted their focus to mid-term stays and is seeing 100% occupancy in Vilnius and 75% in Kaunas. Even after the coronavirus crisis is over, Houseys will continue to incorporate a mix of reservation types – short stays and mid-term stays
Houseys has tools and expertise in providing services for short-term stays, but when they looked at the mid- to long-term stay market, they found that other operators didn't provide many services at all – just handling the contracts. So they see their expertise as an advantage in the mid- to long-term rental industry.
Houseys is treating long-term stays with the same level of hospitality as short-term stays, providing housekeeping and concierge services.
One of the tools they use is Wishbox, which is a guest experience tool geared toward the short-term rental market. This tool allows guests to sign the contract and check in online. It helps Houseys provide a smooth guest experience.
In addition to operating their current supply, Houseys is working on getting new supply. Tomas's long-term vision of the industry is positive so he wants to be best positioned to grow.
Tomas thinks travel will ramp back up on a domestic basis before international travel picks back up.
He's passionate about efficient property management and will be hosting a webinar where he shares tips on how to manage properties most efficiently.
Houseys is helping property owners make their operations better and handling online listing management for them.
The Houseys team has 8 people, and they all agreed to a roughly 50% salary cut to help the company survive these tough times. The team makes decisions together and shares ideas.
Tomas has realized recently how important it is to have a strong, motivated team in order to be flexible and adapt to changes in the market.
Visit houseys.com or email

[email protected]

for more information.
Vacation Rental Management Conference: Full Conversation Between Tomas Grizas And Thibault Masson
Thibault:
Dear Rental Scale-Up members, I'm now joined by Tomas Tomas Grizas. Tomas is in Vilnius, Lithuania and he's the founder, manager of houses. So he will be not only telling us about his business. He'll also about his local markets in a sense that's how's the market right now. And how different is it from the market, how you used to be? Well, it's interesting with Tomas, you also hear about things that maybe you can use for your own business. For example, we'll be covering how he's switching his business from a short term rental business in to a rental business to be the a one stop shopping place basically for people to hoe owners to find somebody to rent their place. We'd be talking about, so how is actually now going after new supply? That's also very interesting, but in different markets we go about that. Well, so we are talking about a very interesting topic and we all know as property managers staff is very important moment and, and Tomas has really interesting ways to involve his staff to find the right decision. I think you may also be interested in this. And last thing we talked about the biggest lesson for him and see how he can reach out. So without further ado Tomas, how are you?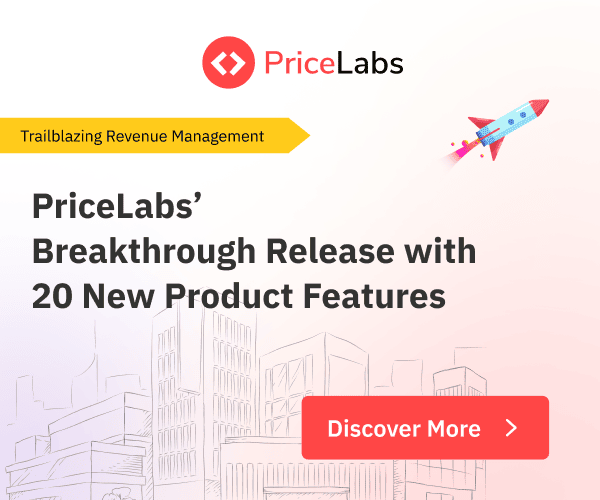 Tomas:
I'm good. I'm good. Hi Thibault, hi all the lovely audience of Rental Scale-Up. And it's actually an interesting thing. You know, you have a brand, do you have a business which is called rental scaler rental, you know, you don't specify and I think that's where we are going.
Thibault:
So, so let's go into this. So maybe you can do one first, introduce your your business and the markets where you in.
Tomas:
Yeah, so we're a short term wrench and revenue management company for apartments and apartment hotels. We are operating in the two biggest cities in Indiana for now and we are soon launching in Riga Latina. So that's a, that's a shortly about us. We're managing close to 70 properties at the moment or where a quite small player. And we've recently more recently focused on apartment hotels more than on apartments, on individual apartments because we see it as one of our strengths. We have good experience with running department hotels. We already have two now. So. So yeah. So this is the direction we are operating in the Baltics now and we're looking at central and Eastern European market mainly know. Yeah.
Thibault:
Sorry to mess. I think there's something happening in the bleep you just looked at the beginning. So just going to re ask the question.
Tomas:
Sorry about that. Yeah. Cool. No worries. So Tomas, can you just introduce your company in the markets where you in please? Yeah, sure. So we are, how is your short term rent and revenue management company for apartments and apartment hotels? For now we're operating in two biggest cities in mania, villainous Anconas our portfolios, nice and small, almost 70 units. We are soon launching in Riga, Latvia and we're focusing on Baltics now and on central and Eastern European market. Is it mostly urban markets? Yeah, totally. We are. We're in the city, in the cities and in city centers. Interesting. And then who and usually in your markets, who, what is it like is it leisure? Is business international, domestic, but what's the demand like? I think it's a mixture of everything. Well, hit there was a mixture of everything but and we've started to focus more on the midterm rental market as well for mainly for business clients, for business travelers will come into the city for for a few weeks or for a few months.
Tomas:
So to a short term rent, we've added that midterm rent segment so to speak. And now we're also starting to look into a longterm rent. Alright. So what's the situation right now in the markets? Because you've got this mix of portfolio, short term rental with Minter. Is there any demand right now on the market? Well, it depends on how you look at it. Then. We have been covered the here in our local media quite recently, and the article on the whole story became quite viral. That saying that, you know, we went from 400 to a zero because usually on average we were having around 400 reservations per month. So if we take our regular client who was a traveler, be it business or leisure, so that demand went straight to zero. But then again another deal, we've identified another demand in this period of time.
Tomas:
People are looking for places to stay from a few from, you know, from a few days to a few weeks due to [inaudible]. So, so this is what we are, what we've tried to facilitate quite successfully. And then again the media said, okay so you guys went from 400 to zero but you were, you were able to fill all the properties and we were at a hundred percent occupants in villainous and the 75% in Konas at that given moment. So, so you know, the market is changing quite fast and we are trying to adapt ways. It's fantastic. You've seen that actually occupancies back to 100% with 75% and your second market, how did you do that? Wow. You know, occupancy is back on in good numbers. That as I like to say, and I used to say that, you know, most of the time when people were asking what kind of occupants in numbers you are reaching.
Tomas:
And I was replying, is this the main metric that matters because I can reach 100% but at the end of the day what you will be looking at is revenues, profit, you know, something that you generate, not only the occupants in numbers. So of course we are happy that we were able to reach 100% and we were able to accommodate those people that were looking for a place to stay. And yeah, from now on we will probably be trying, not probably, but we will be trying to offer a mixture of, you know, rental guests for those properties in order to maximize not only the occupancy but also the revenue. So when, when you say that you tried to have a mixture of guests, does it mean that is, I can I alluded to earlier you've turned your business from a short term rental business to a rental business, which you provide solutions basically for owners who are looking for any kind of I renter this what you've been doing?
Tomas:
Well, yeah, because at the end of, I mean the idea is simple what we are doing as a company and many companies out there, we're providing a property management service. It doesn't matter what kind of rent it is. Our owners, our clients, they need, you know not to worry about anything and have their property in safe hands. This is their main concern and this is their main goal that they're trying to achieve. So I think that we should be the ones who are solving any potential problems or any potential issues and challenges for them. So that's why we, we've discussed it with the team and we said, okay, there is an option of offering a longterm management for the, for some of those properties, for some of those clients of ours. And we said, yes, let's do it. And another thing, what I thought about it is that we as a short term rental operators and managers, we are, we have a lot of knowledge and experience and tools in order to manage property efficiently and to provide the service when in the longterm segment there is not much of a service.
Tomas:
It was just the contract. Okay, you're fine. Let's go. And now what we will try to achieve, and I I'm sure that we will, is that we will try to use some of those tools. We will try to use some of those techniques that we were using and we are still are in the short term rental management or general rental management. So if a longterm guest comes in, we will be looking at it as the same reservation as we're look at short term a. So, even if a guest wants to stay three months, six months, it can still be treat it as a reservation. We can still provide the housekeeping service and probably even more different add ons on top, on top, seeing what the demand is and what people are asking about or what do they need.
Thibault:
So w when we talked earlier about what you're doing right, to, to change this company into a rental service, I rental service solution just said you're, you leveraging your knowledge, you never clean your tools. And you said, for example, that using a piece of software called wish box and you, which is usually useful short term rentals, right? And it's an example. Can you, can you, can you explain to us how you would repurpose re [inaudible], which box from short term rental service to a longterm rental service?
Tomas:
So let's probably step back a little bit. Yeah. And explain to the audience what for example, which box is which box is a brand. But if we look at what kind of service it provides, it's a so-called guest experience too, right? So basically in the short term rental market, what guest experience tool does in our case. So basically when the guest does a reservation, he or she receives all the information regardless related to that reservation. And then when the time when the time comes that's tool kind of asks you to go through online checking process, like very similar to what we were used to do with with flights. So this is applied to, you know, to your short term reservation. So basically a guest can do the chicken, can fill in their details once again.
Tomas:
So we would have them and we can reach them directly, can upload their documents, the, they can sign the contract, they can do quite a few more things that the platform and that guest experience tool can offer. So for example, we haven't had the, we haven't had a as such a requirement as providing your ID. But if we talk about longer term contracts, right, and the contracts that come, that's the reservations that comes for example through our through different channels than Airbnb and that are not so secure so to speak. You know, so it's it's about making sure that the experience for the guests is smooth and that everything on our end by on, on the end of the property owner for protecting it, for, for making sure everything is in place and be, you know, automated can be online as much as possible. So basically you should be able to rent an apartment for longer term or even for a long term having a phone in your hand. Well now it's quite far from that. So we will see how much can we send, we come closer to this ideal scenario.
Thibault:
So that's for your urban rentals in a way or existing supply, being able to tell your homeowners, Hey, I still have a solution for you and I can leverage my knowhow, can my tools
Tomas:
To find someone or to handle the whole process in the workflows. That's, that's very interesting.
Thibault:
Something you, we talked about a bit earlier as well is that you are also right now going after new supply, which is, could be surprising for people who say, wow, for the month by focus is just trying to have to, to survive or to have some guests in my current supply. So why are you going after new supply and where,
Tomas:
Well, first of all, I'm a big believer of that that the efficient property management will become even more important, especially after everything that's happening in the world right now. And another thing is that I don't think that the world will stop and we will be traveling and we will be looking for accommodation. We will be looking for nice places to stay. So I think this is a good time to get ready and talking about new supply. I've looked at, basically I took some time to think about what can we do, what our strengths are and, and what can we offer to the market. And I thought that, well, the travel that will resume the first I think will be the local one. We don't want, I'm a big fan of traveler, you know, give me a time when I need to be at the airport and I will get there.
Tomas:
Even if it's today. Well, it was some time ago now, I would probably prefer to travel within my country. And I believe that everyone has very beautiful, amazing countries that they haven't even explored as much as they could or as much as they would like to or would love to. So following that line I thought, okay, we have seaside and we have a lot of going on during the summer season over there and we have the countryside. So these are two directions that I that we are following right now and we're researching was happening there quite closely these days. And we are hosting, actually we're hosting a webinar next week for all the short term rental managers and the individual person or be it the management company because we think, and we see that, for example, at least in Lithuania, in the countryside, in the seaside, you know, tools are not there yet.
Tomas:
Technology is not there yet. People are still managing it somehow through, through calls and, and so on. And I think that it will become, as I said, more and more important to efficient property management because that saves you time and at the end of the day that allows you to earn more. So why not to do that? So in order to kind of spread the word, we're hosting a completely free webinar and I think it will be a series of webinars for people who are in different parts of this of our country and that can benefit from from what we know and we don't mind sharing. So, so this is, I mean, I'm going to the supply thing that you've mentioned. I think that at some point it might convert and it will convert I'm sure, into clients allowers because people will think, okay you know, I was managing a certain amount of properties for some time and I don't know, this is not my core business or I want to do something else and I would like to give it to someone and then if we'll be able, we will have that offer. On the market at that given moment, we will be taking a management, be it only online management or be it a full management from them. So this is kind of a, a bigger picture in a, in a nutshell,
Thibault:
It is interesting as well because this, I talked about of this video series, this Andrew McDonalds from Valley talking about him for example, also extending his property management right now by going to a resorts. So in this case of value base, he's, he means people who have a certain number of Vilas, but they don't, you're not super, not super good at Airbnb for example, with getting bookings online from Airbnb. And he's like, I'm going to handle that for you. And, and right now it's basically went to their listings and Airbnb and he, so it's, we're not doing well and he's able actually to propose to these bigger players. So like smaller, short term, smaller property management company. In a way he's able to propose his services and at a moment where they need someone. So it's interesting as well, because basically what you're doing and not only after going after vacation rental owners, people who also have like a few properties and they don't know what now,
Tomas:
How'd you get the bookings? Yeah. I think it's how we look at it and how we position ourselves in the market. Is that what we help people with? So first of all, it's online onboarding. So basically people come to us and say, well, I have two apartments and I have, you know, two profiles on Airbnb, what should I do next? And there are so many things that they, they need them they can do next. And some people choose to find the, find out that on their own. And some people come to us and say, well guys, I know you can help. So this is one thing. Another thing is that we're we're also looking into so-called online management. So basically we're we will be more than happy to own more clients that will take care of their properties or of the property management by being there, by being what we say on the ground and having a close look after everything while we will be where we are remote.
Tomas:
But we will be in charge of on all the online management. And I mean, I think this this can then evolve into managing, I'm a strong believer that will evolve in management, offer properties all around the world because for us it doesn't matter whether where the property is, there are certain standards, there are certain procedures as mentioned, there are guest experience tools. We're trying to lower the, you know, a, the guest tickets, what we call, you know, so because if a guest doesn't ask any questions, that means that their experience is as smooth as possible. So we're trying to lower that number as well. So I think that that market is definitely, is definitely shifting. It was shifting and this, what's happening now in the world, it's just a push. It's a way to, you know, to, to, to change way quicker.
Thibault:
W what's interesting here and that can really feed your energy in an intrepreneur that thing, right? You're talking about adapting your current supply to a new demand you'd be done with type stays opening the new supply where the men will be. But you watch you, so you told me earlier is that it's not just you, mr entrepreneur talking, right? It's like all these ideas also come from your team. So what's the situation right now with your staff? Have you had to make some tough choices and, and how are they motivated right now to, to still be giving you new ideas? How's it going?
Tomas:
Well I think I can say that I'm happy [inaudible] to have, first of all, to have a great team that I do have and a one of probably one of the very first conversations after realizing that, okay this is real and we have to adapt. We have to do something. I have to adapt as well. I have to do something. So one of the first conversations was with each and every member of the team. And we are all, we have around eight people within the team. That's not including some some maintenance on the housekeeping that's excluding housekeeping staff and not including maintenance staff. So the very first to conversations was actually with all the team members that well we would not be able to afford [inaudible] the same amount as we were paying as a company. And that's my first goal is to keep everyone involved and to keep everyone within the team and see what we can do in order to survive.
Tomas:
Because as we've discussed with you also, it's a, it's a survival mode and if somebody thinks differently, I believe they are either nothing in this world or, or, or somewhere very fortunate. So I was happy to hear from everyone that everyone is on the same page and everyone is a positive and everyone understands the situation. And we've came to a certain agreement with cut the salary costs by 51% to be precisely sure for, you know, foreseeable future and that amounted to 30% cut in in, you know, general expenditure of the company. So these were the, you know, these were not the easiest conversations, but I think they just brought the team closer together. And another thing is you've as you mentioned about the decisions and about the certain steps that we are taking, I think that a discussion is even more important these days than it was before.
Tomas:
Because before, as I've mentioned also to you before, it was easier to make decisions even though it looked hard sometimes back then. But now I realize how easy it was given the circumstances then and given the circumstances now how easy it was to make those decisions. And now I believe that a lot of good decisions comes from, from discussing with the team and having everyone's view and then agreeing one to certain things together. I mean, it was happening before, but at least in my case, in our case, it's happening more often. Right now. And we simply have different strategies, different ideas, and we agree on testing some of them. And we just tried to follow. That's the, that's the situation, what happened with CSI, them countryside locations. We said, yeah, let's do it. We just went for it. That sounds pretty, yeah. Yeah. Interesting to hear how the team can come up with ideas and I guess they're even more motivated to actually execute and yeah, I mean I was, I kept hearing from probably I started noticing it more and more often when we've enrolled into art acquires guys, which is one of the top accelerators, startup accelerators in Europe.
Tomas:
So that was April last year, so a year ago. And the team topic was around all the time, you know, and I kept hearing and yes, I know that and we are working as a team, but it was probably until now, you know, it took me until now to fully realize what kind of power you have when you have a great, a strong and aligned team with you. Yeah,
Thibault:
I can imagine. So my, my last, last questions. So to mask recess or for your company, how was this, you can pick with what has been the biggest lesson so far for either you personally or for your company?
Tomas:
That's a very good question and actually it follows you know, follows our discussion about the team. I think it all goes into one thing, which is team. And I think that having a team, being able to respond to what's happening as soon as possible while literally overnight because we were able and we managed and we've had to change our offer, change our procedures, changed so many things pretty much overnight in order to accommodate all those people that were looking for accommodation when everything had just started. So I think this what this is the, this was the main challenge, but then this was also one of the best solutions that we, we've made. And that's one of the best decisions that we took. Do whatever you feel is right and everything else will just follow.
Thibault:
Nice. thanks for your time. I think it's, it's, it's again a perspective of from a diff, from local markets. But here we hear about in fact saying we are so survival with that thing and relying on the team at Tomas, if people want to reach out to you, what's the best way to do that?
Tomas:
I think the best way is to go on our website, which is a houseys.com. if anyone needs to believe it will be somewhere in the description, does go onto the website, you will find the, you will find our details there. But it's Tomas without [email protected]. Drop me a line almost [inaudible] Facebook, Instagram, LinkedIn, you name it. I'm available everywhere. Really happy to talk about any questions that the audience might have for, I mean, don't be shy, drop the questions. I will be, you know, as much as I can, I will answer. If not, I will direct you to someone. I'm a really big fan of networking, so, so yeah, so should
Thibault:
Amazing. So, as you said, I will put this in the video with a few ways to contact you, maybe all, not all the ways, but once again, thanks for your time. It was a pleasure talking with you and I hope to see you again very soon.
Tomas:
Yeah, thanks man. I mean, I appreciate the time you are taking to interview all the people and, and thanks for inviting me. It was a long time coming probably from your end and from my end and I hope we've shared some of the interesting and useful insights for the audience and yeah, let's just keep going. Yup. That's great. You take care. Bye. Bye.