Demand for new vacation rental properties continues to climb, making it the most-discussed topic within the industry at the moment. From OTAs to property managers, a scramble is on to ascertain how to grow vacation rental inventory. A great many property owners are predicted to join the foray to meet this demand, and they will need all the help they can get to make the best possible decisions.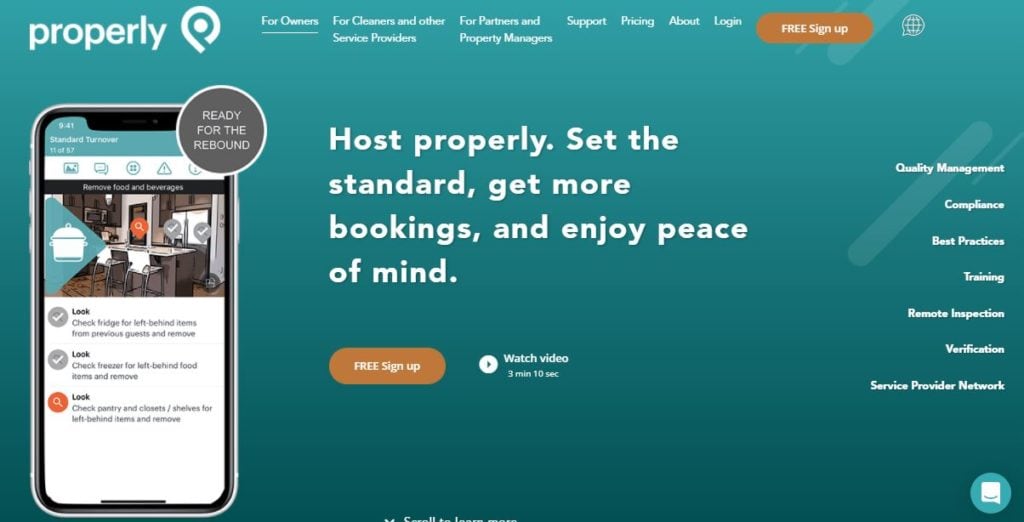 Properly is a platform that helps vacation rental managers deliver the highest quality service through a content resource that covers all key aspects of property management. Properly works with leading platforms such as Booking.com, Airbnb, VRBO, Marriott, and Accor to facilitate this quality management to help elevate industry service standards.
We interviewed Properly CEO Alex Nigg and CRO Richard Vaughton as both their sessions at the upcoming Vacation Rental World Summit in Annecy, France this year revolve around giving owners agency using data and varied perspectives to maximise their profits.
The Brands Are Coming: Can They Deliver More Bookings For You? Panel Discussion moderated by Alex Nigg
Coming out of the pandemic, everyone's focus is supply; getting more vacation rental properties online and fast. OTAs will be clamoring to meet this demand head-on, which is why vacation rental owners and property managers need to arm themselves with knowledge that helps them devise the most effective distribution strategy. It will be critical for them to understand the inter-relationship between OTAs so they can gauge the effort a distribution channel takes in the context of the revenue it can generate. Big brands are investing in wooing property owners and managers via offers, and this information can make all the difference when accepting these offers.
The key to making this panel effective will be to include a balance of traditional large OTAs as well as newer entrants for diverse perspectives, which is what Alex aims to do.
Elucidating on the name of the session, Alex explains the reason it is called 'the brands are coming' and not 'the OTAs are coming' is to shift the focus from volume to specialisation. The idea is to highlight the transition from a 'supermarket' approach, in which everything is available under one hypothetical roof, to curated spaces that cater to specific niches and in doing that provide more value. The latter allows owners and managers to be more intentional about their distribution network, narrowing their marketing funnel to help them reach a relevant audience.
Property Managers vs Rent-By-Owner by Richard Vaughton
Richard states that 10 to 15 million more owners are anticipated to join the short-term rental milieu in a short period, and another 5 million more may be needed to satisfying the property demand as it is trending right now. The needs of these owners are going to be as diverse as their numbers are large, which is why they need to be able to differentiate between various management companies offering their services – from full-service companies such as Vacasa to marketing-only brands such as Sykes – so they can decide the best possible approach for their vacation rental business. For a lot of new owners, the instinct is to self-manage, and the goal of this session is to arm them with pertinent data so their decision can be aligned with their own knowledge, availability, and resources.
Meet the Properly team at the Vacation Rental World Summit in Annecy, France on September 16-17, 201. If you haven't already bought your tickets, you can purchase them for half off here.