A few weeks ago, we published a deep-dive into Booking.com's difficulties with cracking the US vacation rental market, in terms of supply and demand. Booking Holdings' leadership said that "it's going to take time" before Booking becomes a serious competitor in the US.
Yet, it looks like some things have been set in motion: While we mentioned the company's efforts to attract new supply, by luring in property managers with zero commission for 6 months, we did not notice the changes on the demand side. Not only is the company ready to earn less from its partners in the US, but it is also spending money to stimulate demand. From mid-August to mid-September 2021, Booking.com is spending money on its first-ever marketing campaign focusing only on vacation rentals.
Through YouTube ads, social media campaigns, PPC, and meta-search, the company is trying to attract US travelers to its "alternative accommodation" supply. It is also offering 20% back in travel credits (up to $150) to US-based travelers who book a vacation rental anywhere in the US. Booking.com has also developed a new pricing product, called US State Rates, that enables property owners to change their prices according to the state where the guest lives.
Better late than never? While Labor Day Weekend, the unofficial end of summer in the US, is approaching fast, Booking.com is making a noticeable change in its marketing spend in the country. Waiting for mid-August to launch a campaign to stimulate demand for US vacation rentals may be a tad late, especially in 2021 when a lot of people have booked in Q2 their Q3 stays and supply is short in US regions. Note that, while the bookings have to be made before September 12, the check-in date can be as late as December 21. Also, the travel credits earned can be spent into 2022.
Yet, it means that Booking.com is able to make it happen and could repeat it next, with better timing, now that things are in place. Overall, this is a large financial effort, for a company that likes keeping its commercial margins above 50%. To get a slice of the US vacation rental market, Booking is:
Spending money beyond its usual performance-focused channels (e.g. Google AdWords), to be visible on TV and on Youtube, for instance.
Giving money back to travelers who stay at a vacation rental, through a 20% travel credit
Earning less money from its partners, with lowered or zero commission for some of them
Demand: Booking.com's first-ever vacation rental focused campaigns in the US
Above the line marketing: Booking.com on US TV, Youtube
Through YouTube ads, social media campaigns, PPC, and metasearch, Booking.com kicked off an effort to attract more US domestic travelers toward its vacation rentals.
For instance, here's a Youtube commercial for Booking.com that is airing in the US. You will notice that, for the first time, hotels are not mentioned in a Booking.com ad. Note that the Booking.com commercial has been seen close 30 million times, which gives a hint at how much money the company is spending to get its vacation rentals in front of the eyes of US travelers.
The company's focus on the Southeast US is also visible through its TV presence. For instance, Booking.com sponsored a "Fall travel trends" segment on WCIV ABC News 4, a TV channel based in Charleston, South Carolina, on September 1st.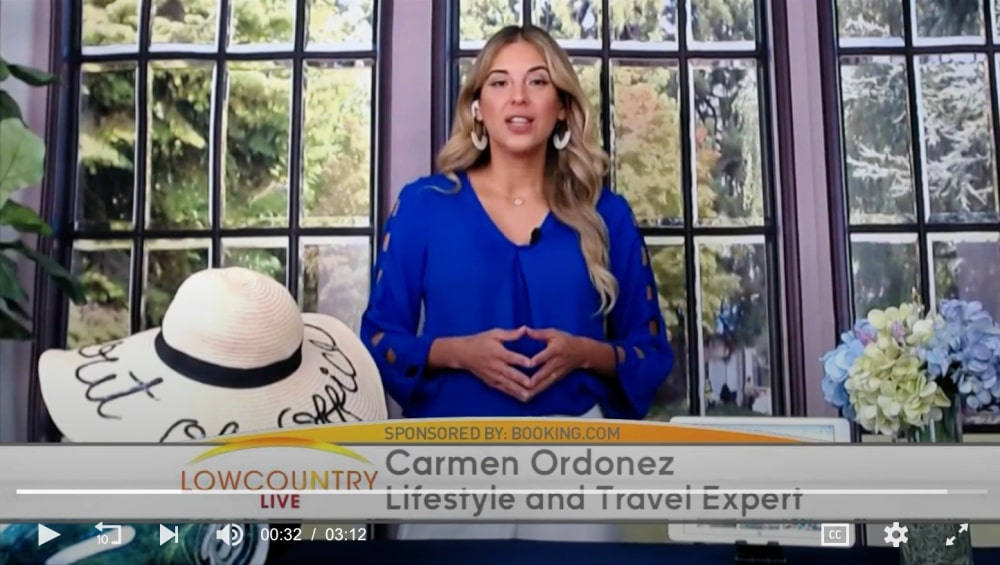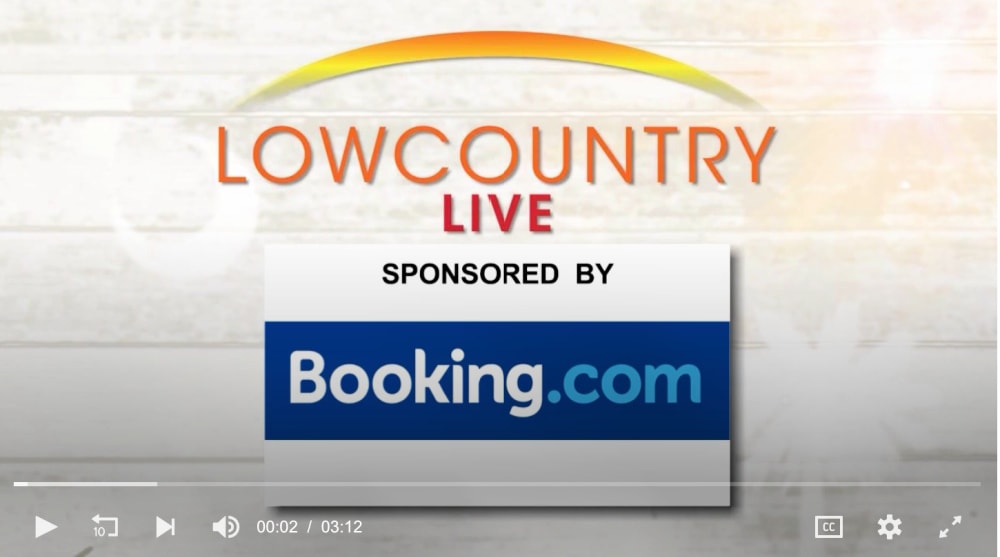 Below the line marketing: 20% in travel credit for vacation rental bookers
When we presented Airbnb's "I'm flexible" button, which takes up precious real estate on its website and app homepage, just to introduce the quirkiest categories of properties (e.g., yurts and islands), we wrote that Booking.com would never do.
Yet, Booking.com is very good at something: Offering discounts to its guests. And is ready to let them know about discounts, loud and clear. So the company is just doing this, for a whole month, right at the top of its homepage, for domestic US travelers. Booking is offering 20% back in Travel Credits (up to $150) to US-based travelers who book a vacation rental anywhere in the US. The promotion is applicable to bookings made between August 16, 2021, and September 12, 2021, using the promo code RENTAL20.

"Our data shows that as we get back to travel, 75% of Americans are looking forward to meeting up with family and friends after so much time apart, making a vacation rental the ideal type of property to reconnect with plenty of space and amenities," says Eric Bergaglia, Global Head of Booking.com's Homes and Apartments Business. "With the 20% Travel Credits, we aim to bring Americans together and make it easier to make up for lost time with loved ones."
So here we have a promotion for:
US-based travelers
Staying in the US
at vacation rental
before the end of 2021
An interesting point is the type of properties booked that qualify to generate travel credit for the guests:
vacation homes,
apartments,
condos / aparthotels,
villas,
and cabins/chalets.
It is not just about vacations homes. Indeed, much like Airbnb, the most frequently booked format on Booking.com is an apartment/condo.
This promo code is also visible on several landing pages, among which is an "Endless Summer in the South" page. It sums up Booking.com's campaign:
US domestic travel-focused campaign
Focus on South / Southeastern states, from Florida to Tennessee
Vacation rental types of properties, from cabins to condos
Booking-paid incentives for travelers (20% back in travel credit)
Lower funnel marketing: Getting property owners to offer different discounts, state by state
Booking.com has had a product feature called "Country Rates" for quite some time. It allows property owners to display a different price to travelers, depending on where they are connecting from. For instance, a Bali-based property can use the feature to show a lower night rate to people already in Indonesia, to stimulate domestic and last-minute bookings, while keeping rates higher for foreign-based tourists.
Until recently, the US was treated as one country. Booking partners within the European Union could treat domestic travelers, people from neighboring countries, and other travelers differently, while Nevada properties could not create different rates for their nearby Californians, for instance.
In order to better tailor its pricing tools to the US market, Booking has recently launched its US State Rates tool. If, for example, you managed serviced apartments in Florida and would like to attract family travelers, competition for local families can be stiff. Using a local US State Rate, with a discount for Florida-based travelers, could be a good way for you to gain an advantage.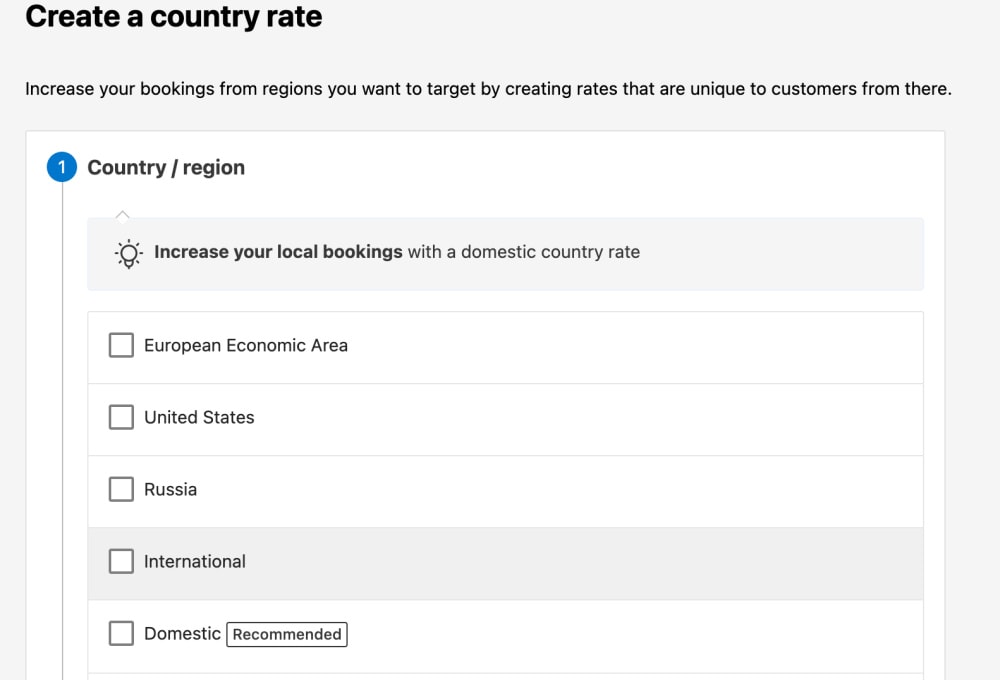 How to activate the US State Rates tool on Booking.com:
(Note that it is only available for properties located in the US.)
Log in to the extranet
Click on Promotions and then click on Choose new promotion
Under US State Rate in the Targeting section, click Add promotion
Select the state(s) where you want to offer a US State Rate. Booking.com displays the rates they recommend at the top of the list based on what they know about your property and its previous bookings.
Enter the percentage discount you want to offer. You must offer at least 5%. Booking recommends a minimum of 10%.
Choose any check-in dates that you don't want your US State Rate to apply to and Click Review.
If everything looks correct, click Activate.
SUPPLY: Booking.com wants to get more available properties, but supply still thing in key US regions
Supply: No or lower commission for property managers in the Southeast
As we wrote in our previous article about Booking.com's travails in the US, the first dramatic change in the company's approach has been with its sacrosanct 15% partner commission. The company identified the southeast region of the US and drew a list of new property managers to attract. As Vtrips's Steve Milo told us during a recent interview, this region alone counts 5 of the 6 biggest US states in terms of vacation rentals.
Booking.com offered to some of them a trial period of 6 months, with zero commission. To others, and probably to existing partners, it offered a lowered commission rate (e.g. 8%). Indeed, one issue for Booking.com was that it needed more calendar availability for its existing partners. To do that, the company worked closely with a few of the largest ones.
Once the company had somewhat improved supply and availability in the southeast US, it could start stimulating demand.
Low vacation rental supply in key states
On the supply side, Booking.com's offer is still lacking in some US regions. For instance, if you go to the Cabins & Chalets main page, you can see that Booking has just 1,376 cabins and chalets in the US. By contrast, it offers:
3, 750 cabins and chalets in France,
1,991 in Poland,
1,882 in the United Kingdom.
Furthermore, when exploring the page dedicated to US cabins, the merchandising carousel shows top destinations with just a few properties, such as:
Pigeon Forge: 37 cabins
Gatlinburg: 81 cabins
Sedona: 4 cabins
Branson: 4 cabins
Flagstaff: 4 cabins

In big US cities, short-term rental supply also looks a bit low compared with that Airbnb. In the image below, you can see exactly how many properties Booking.com has for every vacation rental type:

Part of the effort for Booking.com is about getting more available properties. Another thing they need to do is recategorize properties in a new that makes sense to travelers, to provide both choice and relevancy. For instance, property types such as chalets, cabins, cottages, lodges, and even tree houses could be grouped together. Categorization is tricky, as it can be subjective and left to the property owners to decide. Yet, as we've seen in our deep-dive on Airbnb's unique stay categories (e.g. yurts, treehouses, private islands), the right categorization effort can help travelers be aware of new options they can book on a platform.
Booking.com's current promotional push for vacation rentals in the US is interesting, as it shows that the company is able to put aside its one-size-fits-all modus operandi: It now enables properties in the US to have granular pricing discounts on a per-state basis, some of its commercials only focus on vacation rentals and do not mention hotels, and commercial activities have been more intense with large property managers in the southeast. This targeted approach means that a few targeted property managers may have felt the difference, in terms of commission fees and bookings, while most US property managers may not see Booking as a relevant player yet.