The topic of payment is so important that Airbnb, and now Booking.com, have set up entire FinTech units. Things are also happening the other way around: Some FinTech companies are (apparently) getting into travel. We also witness the creation of new vacation rental listing sites companies powered by cryptocurrencies and blockchains.
What you will discover in this article:
Why large vacation rental listing sites need to build not only a great marketplace but also a global payment platform. It is really two major endeavors that they need to undertake at the same time.
And why this is hard, using Airbnb's payment platform as an example, especially as payment options multiply (e.g. buy now and pay later, Apple Pay, bitcoin).
Examples where Airbnb's payment platform is ahead of its competitors. We'll see that Booking.com is trying to solve its messy payment solution rollouts with its new Fintech by Booking unit, while Vrbo has left behind most of the pains from switching away from Yapstone.
How FinTech companies are partnering with travel companies, such Revolut with Expedia and Affirm with Vrbo, to solve issues such as high-ticket vacation rental bookings that can be difficult to pay in one installment.
How new players such as Dtravel, iTrips, and Eazy Stayz are first building a payment and trust solution around blockchain and cryptocurrencies, while still having to shed their jargon and also focus on building a traveler-friendly vacation rental marketplace.
Here are a few examples of such moves in recent weeks:
European fintech giant Revolut launched a new feature called Stays, which lets users book hotels and other accommodation through its app,
Booking.com creates a sister company called "FinTech by Booking",
Blockchain-based Dtravel secures 200,000 vacation rental listings in its first 30 days.
Before we detail each of these announcements, let's take a step back. And please take all this with a grain of salt. Or even kilos of salt.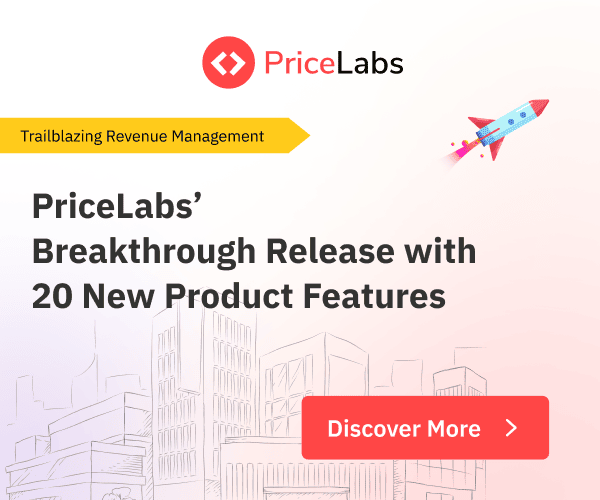 Step back before we dive in
Financial companies & Travel -> Nothing new
It is far from the first time that the challenges of processing payments in a globalized world have brought together the travel industry and financial services: For instance, the financial company American Express established a travel division in 1915.
Similarly, European fintech company Revolut is interested in solving consumer pains related to travel. This is what American Express has more or less been doing for more than a century. International payments and travel make good companions.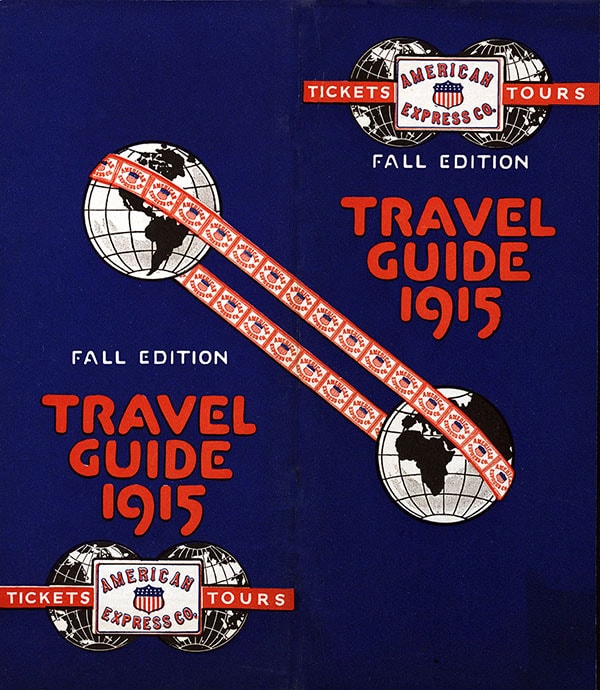 Revolut Stays is actually an Expedia partnership deal
News coverage about Revolut was like "the move marks a challenge to travel industry giants like Booking Holdings, Expedia and TripAdvisor."
A challenge to OTAs? Maybe not. More like a partnership with one of the OTAs mentioned above.
Rental Scale-Up went digging into the Terms & Conditions of Revolut Stays:
"Stays allows you to book select Expedia Inc ("Expedia") accommodation through the Revolut app ("the app")."
Well, we guess that Revolut Stays is actually good for Expedia, as a new source of bookings.
It is thus important to distinguish between vacation rental marketplaces building their payment platform (e.g. Airbnb Payments, FinTech by Booking) and FinTech companies adding services and applications to their core business (e.g. Revolut making easy for its clients to spend on travel through a partnership with Expedia).

Owners and property managers would first like Airbnb, Booking, and Vrbo to solve the basics
Airbnb's payment platform is more advanced than those of Vrbo and Booking.com. Airbnb's Payment product launched in 2008, when the company was 1 year old. By comparison, it took 20 years for Booking, founded in 1996, to start taking payments in 2016. Booking.com's initial success was built on the agency model, where hotels would process payments. Yet, the company was late to see that, to attract vacation rental hosts, it needed to switch to a merchant model where it would process payments between guests and hosts.
Sub-par payment solutions can drastically hamper the penetration into a new market. This is one of the reasons for Booking.com's repeated setbacks in penetrating the US vacation rental market, for instance.
Meanwhile, individual hosts and property managers have more on-the-ground concerns when it comes to vacation rental payments:
Why is it so hard to understand Booking.com's payment solutions for its partners? Why is Booking.com allowing some of my properties to be under its 'Payments by Booking" solution and not others?
Why do Vrbo and Booking make me pay a transaction fee (3% for Vrbo) on top of their partner commission (respectively 5% and 15%), while Airbnb's overall fee is just 3% in some cases?
In March 2020, Airbnb breached the trust of some hosts, when the company took money from the host accounts to refund guests, even under a non-refundable policy. The following summer, some hosts had to chase some payouts that were not showing up on their bank accounts. How do we get more control over our money?
Why is it so hard to create a global payment platform for vacation rentals?
PayPal was critical to the success of eBay in its early days. It made it possible for people all over the world to buy and sell things online, no matter where they were located as long as there was internet access available.
Building a successful payment platform is crucial for any global e-commerce marketplace. It is true for the likes of Airbnb, Booking, and Vrbo: A US guest may pay in dollars today for a stay in a villa in Italy. A few months from now, the host will receive the money in Euro. It means that Airbnb can take payment in various currencies (40) and payout in various ways (eg. bank deposition in Euro in Europe). It also means that it can be trusted to manage the guest's money for several months. And that currency exchange will vary but the rates are locked in at the moment of the transaction. Add to that issue with fraud, transaction fees, chargeback, cash payments. And local payments solutions (AliPay in China, Sofort in Germany). and mobile (Google Pay, Apple PLay), book now pay later (Klarna, Affirm). And bitcoin and other cryptocurrencies.
A lot of things can go wrong when processing a vacation rental transition. Here are just a few, inspired by Airbnb's S-1 document:
Simple errors to lower the trust of guests and hosts
Defects or errors could result in the delay in making payments to hosts or overpaying or underpaying hosts, which may cause hosts to lose trust in the OTA payment operations.
Currency risks
OTA platforms generally enable guests to make payments in the currency of their choice to the extent that the currency is supported by the OTA, which may not match the currency in which the host elects to get paid. In those cases, the OTA bears the currency risk of both the guest payment as well as the host payment due to timing differences in such payments.
Ever-changing and expanding form of payments
As Airbnb says in its S-1: Another critical component to our future success will be our ability to integrate new or emerging payment methods into our platform to offer alternative payment solutions to consumers. Alternate payment providers such as Alipay, Paytm, and WeChat Pay operate closed-loop payments systems with direct connections to both consumers and merchants. In many regions, particularly in Asia where credit cards are not readily available and/or e-commerce is largely carried out through mobile devices, these and other emerging alternate payment methods are the exclusive or preferred means of payment for many consumers.
Payment fraud
Platforms are subject to payment-related fraud. An increase in or failure to deal effectively with fraud, fraudulent activities, fictitious transactions, or illegal transactions would materially adversely affect their business.
Regulations
Payment platforms are subject to extensive government regulation and oversight. Failure to comply with extensive, complex, overlapping, and frequently changing laws, rules, regulations, policies, legal interpretations, and regulatory guidance could materially adversely affect their business.
Reliance on third-parties
OTAs rely on third-party payment service providers to process payments made by guests and payments made to hosts on their platforms. If these third-party payment service providers become unavailable or OTAs are subject to increased fees, their business could be materially adversely affected.
Payment platforms at vacation rental listing sites: Airbnb vs Booking.com vs Vrbo
Airbnb's Payment platform: The best of the big OTAs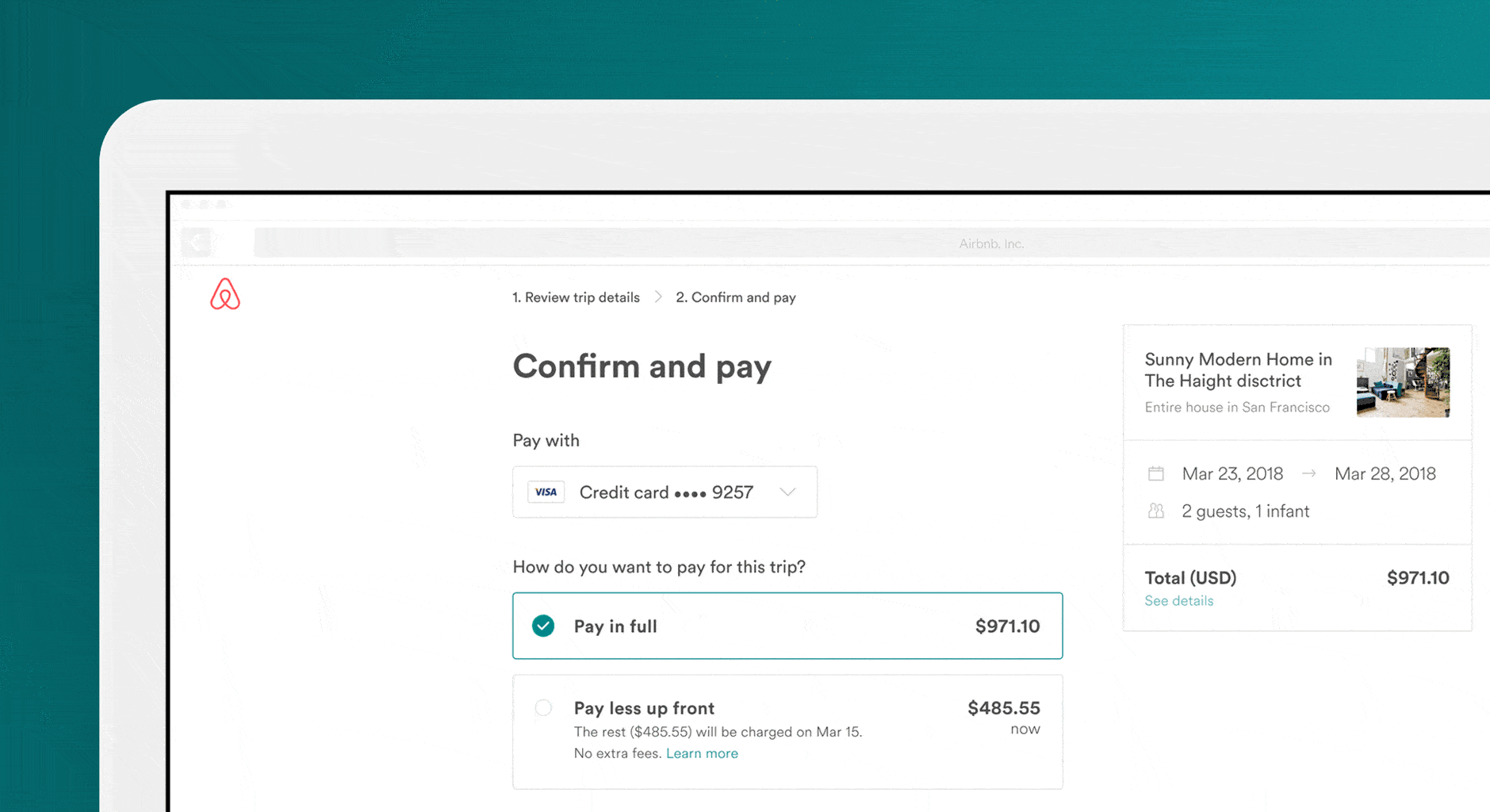 Airbnb's Payment platform is the most evolved of the big 3 vacation rental OTAs. The company launched in 2007 and the first version of their payment solution launched in August 2008. It was a simple solution, coded by Airbnb co-founder Nate Blecharczyk.
In 2019, Airbnb Payments processed about $70 billion in guest and host transactions in over 40 currencies.
Airbnb's platform offers more payment options for guests and hosts. For instance:
Payless Upfront: With Pay Less Up Front, guests can pay for part of the trip at the time of booking – a 50% deposit in most cases – and pay the rest closer to the check-in date. While most people can pay for 1 hotel night, booking a whole vacation rental for a whole week may be easier to manage if paid in installments.
Host Early Pay: A service available through Airbnb's platform that allows a Host to receive a portion of their Payout for a booking prior to the Guest's scheduled check-in time. Each eligible booking is subject to a fee in the amount of 1% of the booking subtotal.
From "Payments by Booking" to "FinTech by Booking"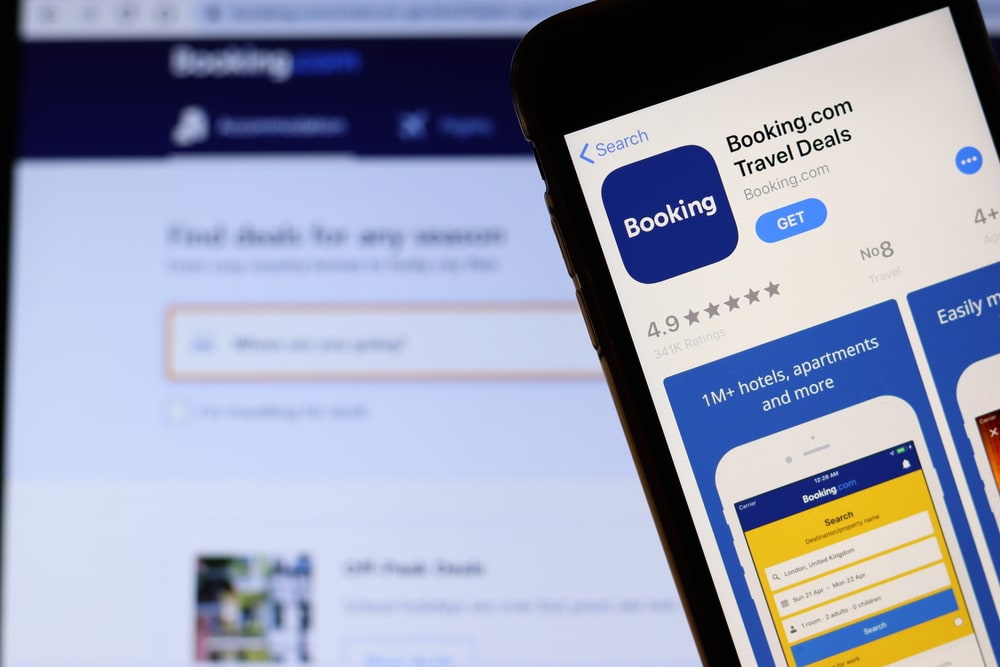 Booking.com is spinning out its Payments team to form a "FinTech by Booking" separate company. Its team will be based mainly in Amsterdam (Booking.com's HQ city), with some employees in Shanghai handling Chinese payment solutions.
Booking.com's efforts at creating a payment platform started five years ago. For a company that had built its success on NOT processing payments, but on letting hotels and hosts handle this part, it was a revolution.
Last year, 22% of bookings went through the company's own payments platform, compared with less than 4% in 2017 The company has made some progress, but it is very hard to see it, as the roll-outs of the various payment products have been very patchy. For instance:
Depending on the country where the properties are, the number of properties you have, or whether the property is brand new to the platform or not, payments settings will be different.
Depending on the country you're located in and the payment model you're using, we'll pay you either a gross or net amount.
Payout is sometimes done through a virtual credit card, which can be difficult at first to understand. Until a year ago, payouts by bank transfer were terribly slow, as hosts would get their money once a month. It is now possible to get payouts on a weekly basis.
Since 1 June 2019, Payments by Booking.com is not a free service anymore. This is to cover the costs associated with facilitating payments on our partners' behalf, and is applicable to EEA countries (plus Switzerland).
Booking.com has run into technical, legal, and tax difficulties when creating its "Payments by Booking" solution. Booking.com used to operate solely on an agency model: Payments were processed by the local hotels or properties when the guests were checking in or out. One of the advantages of this agency model was that it made it easy for Booking.com to claim that no taxable revenues were taking in local countries. Booking.com's Amsterdam-based company was only charging a 15% commission to its partners across the world. Guests were paying hotels locally, but Booking.com was technically not part of these transitions.
Switching to a merchant model meant more complications for Booking.com, among which looking at each country, case by case, to see whether taking and processing guest payments would threaten the company's low tax base.
The Netherlands is not a bad country to attract FinTech talents: Startups such as Adyen, Mollie, and bunq are very active. Actually, a lot of people working at Adyen and Mollie are coming from Booking.com. With the creation of "FinTech by Booking", some may migrate back to Booking Holdings.
Vrbo's payment platform, leaving behind the painful transition from Yapstone
In 2019, Vrbo hosts had to go through some pains when HomeAway / Vrbo / Expedia Group decide to stop working with payment solution provider Yapstone and build their own payment platform.
Today, Vrbo hosts have basically two choices, if they are on the pay-per-booking model:
Pay a 3% payment processing fee charged on the entire payment amount, including taxes. The processing fee does not apply to the service fee or products like Property Damage and Cancellation Protection.
If they are integrated partners (e.g. use a channel manager), they must process payments by themselves. They cannot use Vrbo's platform.
Fintech & Vacation rental listing sites: Making payments easier (e.g. book now, pay later)
Wikipedia: Financial technology (abbreviated fintech or FinTech) is the technology and innovation that aims to compete with traditional financial methods in the delivery of financial services.[1][2] It is an emerging industry that uses technology to improve activities in finance.[3] The use of smartphones for mobile banking, investing, borrowing services,[4] and cryptocurrency are examples of technologies aiming to make financial services more accessible to the general public. Financial technology companies consist of both startups and established financial institutions and technology companies trying to replace or enhance the usage of financial services provided by existing financial companies.
Revolut Stays, powered by Expedia

British-based digital banking app Revolut is launching a new service allowing users to book travel accommodation and receive up to 10% in cashback in its first non-financial or insurance product launch.
Revolut, which was valued at about $33 billion through a new investment round last week, will allocate 70 million pounds ($95.24 million) to cashback for customers using the new service, Revolut Stays.
Revolut Stays went live in the UK first, with EU and U.S. launches coming in the next few weeks.
How does it work?
"Stays allows you to book select Expedia Inc ("Expedia") accommodation through the Revolut app ("the app")."
Any payment you make for Stays using your Revolut card (whether pay now or pay later) may be eligible for cashback. We'll show you how much cashback you're entitled to in the app.
Pay now: If you choose to "pay now" for your booking when you make it, Revolut will automatically debit your main Revolut account balance for the amount of the stay. You will be able to see the transaction in your Revolut account. It will say "Revolut Stays" to help you identify that the payment relates to your booking. Expedia will pass your information onto the relevant accommodation provider to confirm your stay.
Pay later: If you choose to "pay later" for your booking, Expedia will log your booking but you won't pay for your accommodation until you arrive. It's up to you whether you want to pay with your Revolut card, or another way, but you will only receive cashback if you choose to pay for the accommodation with your physical or virtual Revolut card
Affirm & Vrbo: Book now, pay later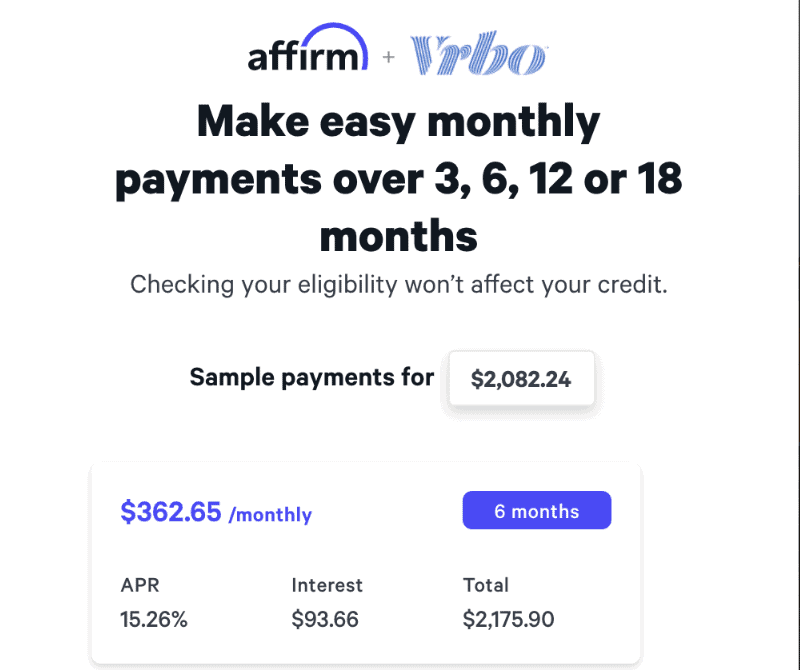 Booking a vacation rental, especially a large one, can be very expensive. Vrbo has positioned itself as a provider of large vacation rentals where multi-generational families can stay together. As a result, a booking can easily reach thousands of dollars. US consumers usually use credit card installments to solve the problem. A new crop of buy now, pay later (BNPL) companies such as Affirm and Klarna promise to make the process more transparent and cheaper for consumers.
Rates still range from 10% to 30% APR based on credit profiles. On the US Vrbo website, travelers can book their vacation rental but pay over time, even past the dates of their stay. Affirm pays the total cost of the trip upfront and gives them the ability to pay in three, six, or twelve monthly installments. The service is only available for a list of Vrbo Affirm properties
Blockchain, crypto, and vacation rental listing sites: Payment solution first, listing site second?
Cryptocurrencies are part of the payment methods that existing and new vacation rental listing sites want to address. Blockchain can also bring true innovation to foster trust, in a decentralized way, between hosts and guests.
For instance, this is what Airbnb says in its S-1:
Our future success will also depend on our ability to adapt to emerging technologies such as tokenization, cryptocurrencies, new authentication technologies, such as biometrics, distributed ledger and blockchain technologies, artificial intelligence, virtual and augmented reality, and cloud technologies.
Booking.com first joined Facebook's blockchain-based payment system, Diem (formerly know as Libre), only to leave it a few months later in October 2019.
Crypto-first listing sites tend to use too much jargon for their own sake, while not talking enough about travel. Some of the companies are interesting to follow, such as Trips Community and EzyStayz. Others have come and gone, such as Zangll and Emphy.
Dtravel, a decentralized home-sharing network with payments in traditional currencies and popular cryptocurrencies.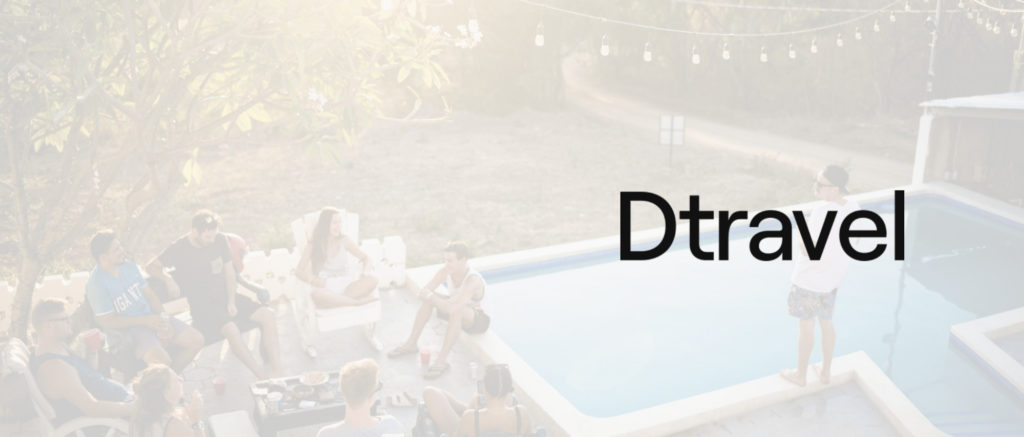 Recently, Dtravel launched with much fanfare. Behind the hype, the whitepaper that the company released is one of the best-articulated documents on what blockchain and cryptocurrencies can bring to the vacation rental industry.
Dtravel platform is expected to launch property bookings in the next three months, offering hundreds of thousands of vacation rentals powered by its native token (TRVL) — coming soon to Binance Smart Chain and the Ethereum Network — which is held by all hosts.
The decentralized platform says that it has grown to over 200,000 vacation rental listings in over 2,000 cities worldwide, in 30 days, forging partnerships with property managers including Ministry of Villas and In Residence.
Here are the best parts of Dtravel's whitepaper on how the vacation rental industry can be improved by the use of blockchain technologies and cryptocurrencies.
Dtravel is a decentralized and community-governed network for the home-sharing economy that empowers Hosts to transact directly with Guests for short and long-term stays using traditional currencies and cryptocurrencies for payments
Dtravel platform fees are only 7.5% (compared to competitors published fees of up to 20%)
TRVL is the native token of the Dtravel network, and it can be used for booking stays, staking to qualify for rewards, governance, and accessing the Dtravel loyalty program
Dtravel will offer US $1,000,000 in property protection for Hosts
Dtravel accepts payment in traditional currencies and a range of cryptocurrencies, including TRVL, BTC, ETH, BNB, AVA, and BUSD, with additional currencies to be added
The vision of Dtravel is to become a decentralized and community-governed home-sharing ecosystem. To achieve this vision, Dtravel is developing the governance, framework and constitution for the Dtravel DAO. This will enable all TRVL holders, including Hosts and Guests, to have a voice and vote on the governance of Dtravel. This will be published after the launch of the Dtravel Network
Core contributors consist of former executives from Airbnb, Expedia, and other global technology companies. Dtravel is also getting support from the world's leading blockchain-based online travel agency, Travala.com, backed by the world's leading cryptocurrency exchange, Binance
The Dtravel roadmap includes tokenized room nights represented by non-fungible tokens (NFTs), custom loyalty programs for Hosts, and further platform suggestions as proposed by the community
The Vision
The vision of Dtravel is to become a fully decentralized community-owned and governed home-sharing network that facilitates short and long-term stay accommodation discovery, booking and payments with both traditional currencies and popular cryptocurrencies.
The Problem
Over the past decade, a handful of corporations have risen to dominate the home-sharing economy, resulting in the centralization and near monopolization of a once decentralized ecosystem. While this has contributed to the dramatic growth of the home-sharing economy, it has done so at a cost, including:
Increased fees – up to 20% of the total booking cost
Centralised and controlled communications – loss of peer-to-peer and host-guest communications
Replacement of relationships with transactional processes – a shift from encouraging high-value, peer-to-peer relationships to transactional ones
Lower levels of trust – the trust between hosts and guests, as well as towards the platforms themselves, has been eroded as a result of the above issues (see: link)
Payment options – existing players don't accept payment or payouts in cryptocurrencies
"Airbnb has a "trust" problem. A rift is growing between its four million hosts and the company. Hosts are going after the company in the form of lawsuits, while others are opting to book guests directly or turning to other sites."

– The New York Times.
Through a decentralized and token-enabled network, Dtravel aims to repair the broken relationship between centralized corporations and users in the home-sharing economy.
The Solution
Dtravel is building a decentralized, community-owned and governed home-sharing network. The Dtravel network will facilitate short and long-term stay accommodation discovery, while providing users with greater choice, enabling bookings to be placed using traditional currencies and popular cryptocurrencies.
Through utilizing blockchain technology and incorporating the ethos of decentralization and incentivization, Dtravel can:
Reduce fees – instead of commissions as high as 20%, fees for transactions on Dtravel are set at only 7.5%. The transaction fees are held in a community-governed treasury and are used to grow the Dtravel network
Remove enforced control of communications – enable peer-to-peer relationships that create conditions for trust to be reignited
Add payment options – enable the acceptance of various cryptocurrencies for payments that lower the cost of transacting
Align interests – instead of being forced into an extraction imperative common with centralized platforms, the TRVL token will align the economic interests of all network participants
Give users a voice and a vote – offer all token holders and ecosystem participants, Hosts and Guests, the opportunity to voice their opinions and vote on the governance and direction of Dtravel through the Dtravel DAO
Provide peace of mind for Hosts – offer US $1,000,000 in property protection for Hosts
Incentivize Host ecosystem participation – Hosts can earn additional revenue by participating in various aspects of network operations and support, such as customer service, forum management and dispute resolution
Fintech and payment solutions are changing the vacation rental industry. Yet, property owners and hosts want simple solutions that connect with their existing tech stack and do not require a PhD in blockchain technology to work.