While
Airbnb was busy packaging no fewer than 103 updates in one release in May,
Vrbo has launched new features and programs, albeit with less fanfare. Vrbo has publicized some of them (e.g. the
Vrbo – Affirm partnership
, the
Vrbo commercials featuring John Legend
), yet some property managers and hosts may have missed others (e.g. the 15% host-only fee, the Vrbo Listing Value tool). We've grouped for you 7 new Vrbo developments that you should know about to optimize your property management business on the platform.
---
Sponsor Content
How this paper-based packaging company's circular business model is building a sustainable future
Read More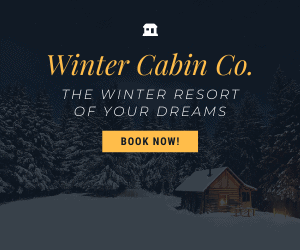 ---
Vrbo's 15% commission for integrated property managers
In December 2020, Airbnb switched connected property managers to its 15% host-only fee. No more service fee for guests. It happened in most countries in the world, except in a few key markets such as the US. It seems that Vrbo has started rolling out the same measures: Property managers who want to connect to Vrbo via a channel manager or a PMS need to sign a new commercial contract with Vrbo, whereby they will pay a 15% commission. On the traveler side, the guest fee is now zero. For the moment, it looks like only
property managers
with several properties,
not located in the US
, AND who use a connection such as a
channel manager
are required to move to 15% commission model.
---
---
Vrbo Listing Value & Transfer (Status: Beta and Waitlist)
A vacation rental is not just a house. It is also a business. A good Vrbo listing, with great reviews, a record of past bookings, and upcoming bookings has value. Owners selling a vacation rental try to leverage listing revenues and reviews to fetch a higher price for their property. Vrbo's new
Listing Value tool
wants to make it easier for owners to show the value they have created through their Vrbo listing. The goal of the tool is also to help Vrbo retain these listings, their reviews, and their upcoming bookings. The Listing Value tool helps
visualize the value, a
s well as to start an
easier transfer
of an existing listing from one owner to another. For travel platforms, transfer of ownerships of properties can destroy value:
Ownership changes and properties delist (do not return) or re-list with competitors (e.g. Airbnb and Booking),
All the associated history and performance and reviews of the property are deleted,
Any associated reservations are cancelled, and travelers are left scrambling.
The Vrbo Listing Tool is in beta mode. Yet, internal sources show that it has already managed to transfer thousands properties from their former to new owners.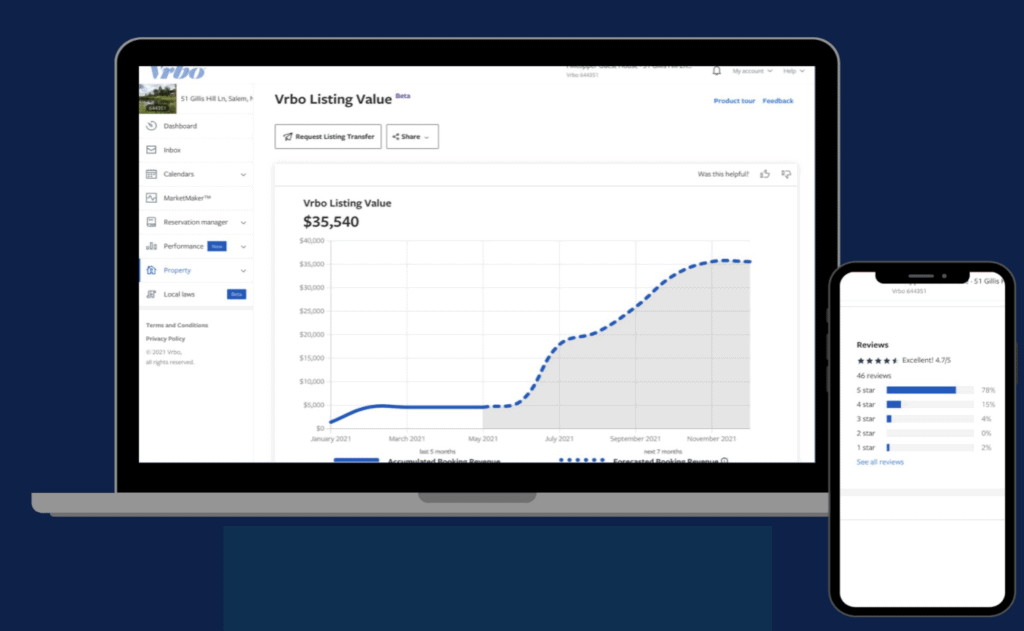 ---
---
Vrbo + Airbnb partnership to fight party houses
Competitors Vrbo and Airbnb are banding together to fight against party houses.
Since 2020, COVID-19 party houses are a thing
, as most clubs are only reopening now, in some areas. Airbnb has banned parties globally, given
discounts on noise monitoring devices
, and increased its
party prevention
measures.
Vrbo has also signed a partnership with NoiseAware
and taken measures to ban parties. Now, Vrbo and Airbnb are joining forces to develop the 
Community Integrity Program
, an industry collaboration to address community safety by
sharing important information on listings
and strengthening action on the community threat posed by r
epeat "party house" offenders
. Airbnb and Vrbo plan to work with a trusted third-party intermediary to develop a process that i
dentifies properties that have been permanently removed from each platform due to repeated violations of respective community policies.
The information will be available for each company to take the appropriate action. The program is intended to launch in the United States in the coming months.

---
---
Vrbo – Affirm partnership: A book now, pay later solution for travelers
Booking a vacation rental, especially a large one, can be very expensive. Vrbo has positioned itself as a provider of large vacation rentals where multi-generational families can stay together. As a result, a booking can easily reach thousands of dollars. US consumers usually use credit card installments to solve the problem. A new crop of buy now, pay later (BNPL) companies such as Affirm and Klarna promise to make the process more transparent and cheaper for consumers. Rates still range from 10% to 30% APR based on credit profiles. On the US Vrbo website, travelers can book their vacation rental but pay over time, even past the dates of their stay. Affirm pays the total cost of the trip up front and gives them the ability to pay in three, six, or twelve monthly installments. The service is only available for a list of
Vrbo Affirm properties
.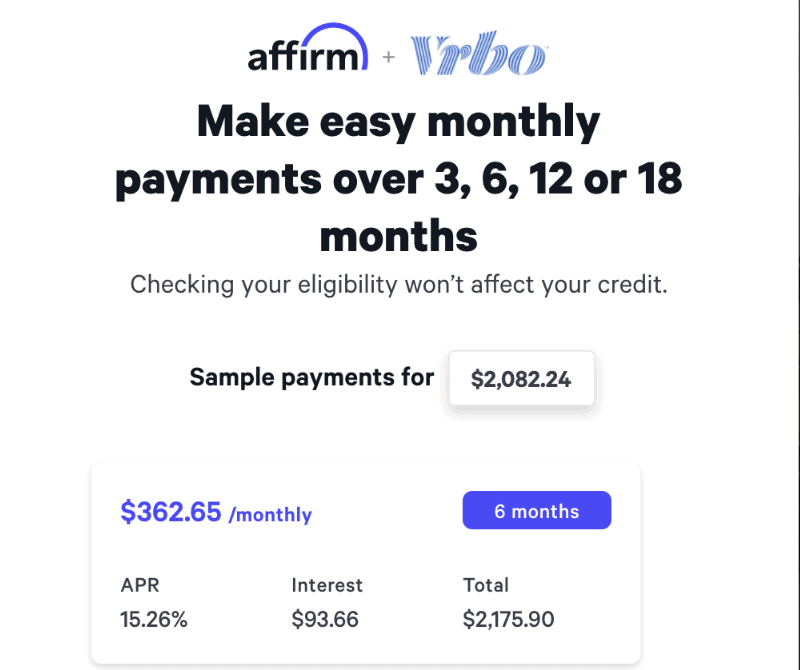 ---
---
New Vrbo commercials featuring reunited families and John Legend (not together)
In the US, Vrbo has been present on TV, Facebook, and Youtube with
a new series of commercials called "After a long wait"
. The Vrbo commercials feature real-life families attending surprise reunions. It also stars 
John Legend
 and 
Chrissy Teigen
's multi-generational family, as the glitzy embodiment of Vrbo's core consumer target. In various countries, such as France, the Vrbo brands (e.g. Abritel) have also been very visible on TV. Same thing for Airbnb. TV advertising expenses for the vacation rental category are on an all-time high, barely a year after the start of COVID-19 pandemic.
---
---
Premier Host Scorecard
Vrbo has revamped its Premier Partner Program and relaunched it as the Premier Host Program. The big new thing for property managers is that it is now on the account level, and not on property level anymore. It means that new properties listed will benefit from the same Premier Host status as existing ones. It will help them get new bookings and first reviews faster. In the Vrbo Owner Dashboard, Vrbo hosts can now see a new Premier Host Scorecard, which shows them how much progress they've made on their way to getting the Premier Host badge.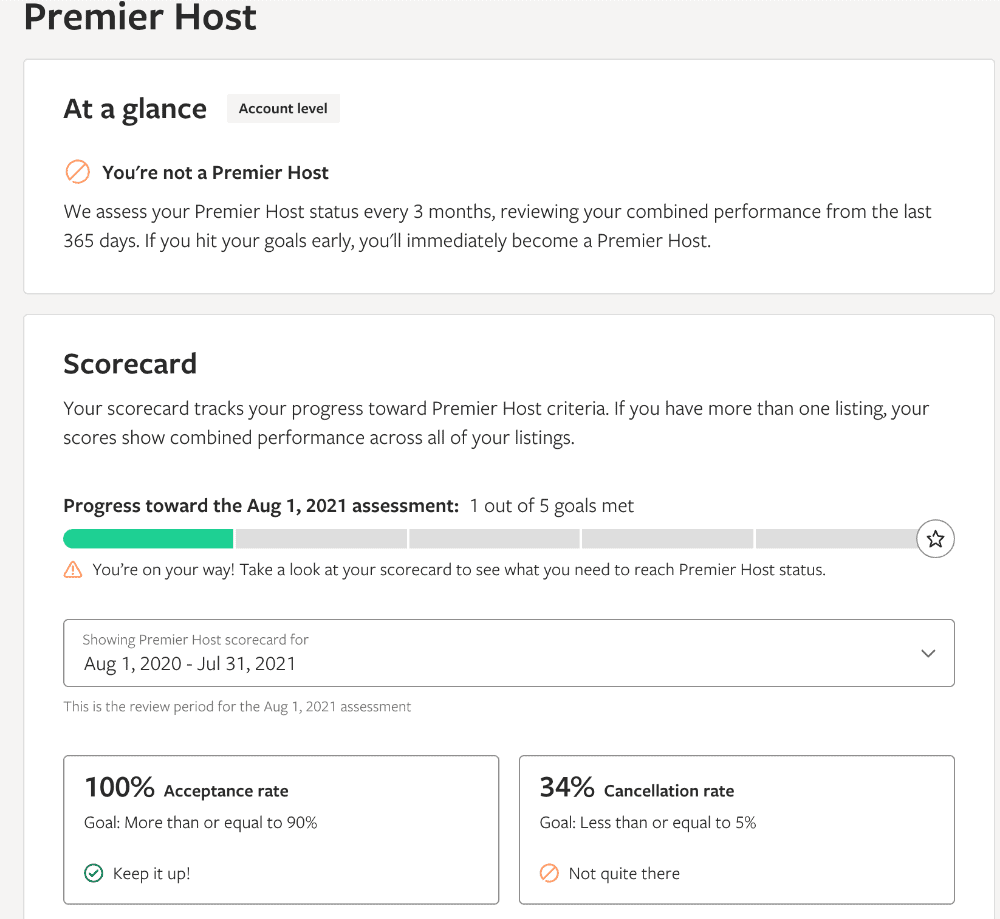 Vrbo Fast Start
A few weeks ago, we did a complete review of the
Vrbo Fast Start program
. Simply put, Vrbo wants to attract the best of Airbnb hosts and superhosts. 
The Vrbo Fast Start program 
wants to 
lower the switching cost barrier by solving the cold start problem
: A successful host on one platform is a newbie with no status or reviews on a new platform. So, i
t can take a lot of time to get successful on a new platform
. Some hosts may leave after a couple of months of seeing no results.