A company's mission statement says a lot about how it sees itself, how it wants others to see it, where it is now, and where it wants to go. Much like we went over Airbnb's SWOT, we are now analyzing the company's mission statement. We are actually comparing its 2019 and 2021 versions. The differences show that Airbnb wants its stakeholders to see it as a company that provides unique stays around the world, hosted by individuals. And that, as the COVID-19 pandemic showed, stays can be for a few days, weeks, or even months, as the use cases for booking on Airbnb have shifted.
2019 Airbnb mission statement
Airbnb was born in 2007 when two Hosts welcomed three guests to their San Francisco home, and has since grown to 4 million Hosts who have welcomed more than 900 million guest arrivals in almost every country across the globe.
Every day, Hosts offer one-of-a-kind stays and unique Experiences that make it possible for guests to experience the world in a more authentic, connected way.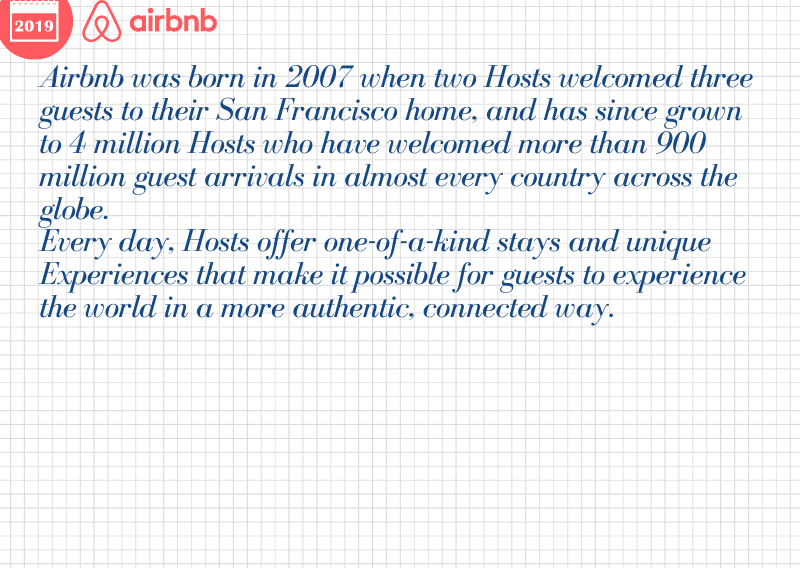 2019 Airbnb mission statement analysis:
Touches on Airbnb's favorite storytelling moment, about two Hosts (i.e. co-founders Brian Chesky and Nate Blecharczyk) created a global company. It is not a large anonymous corporation, but two real persons who are the roof the company.
4 millions hosts, 900 million guest arrivals: Data to show success on both sides of the Airbnb marketplace (supply with hosts and demand with guests)
In almost every country: a global phenonmenon
Airbnb wants you to think that it is powered by (small, indivisual, like-you-and-me) Hosts offering uncommoditized listings (Innuendo: Unlike competitiors like Booking.com and its run-of-the-mill hotels).
And not just stays, but also Experiences with a capital E.
Airbnb's differentiaor: authentic and connected (so, not anonymous and standardized)
2019 reality vs vision
By 2019, Airbnb's mission was already jarring with the reality of the Airbnb experience in big cities, where professional property management startups were vying to offer a standardized and not particularly unique or personal experience.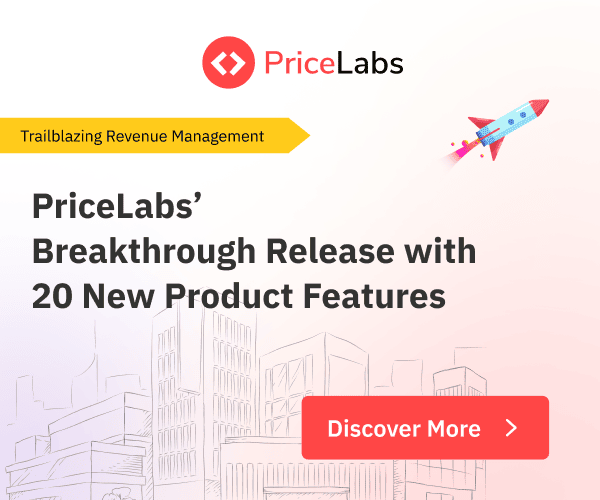 2021 Airbnb mission statement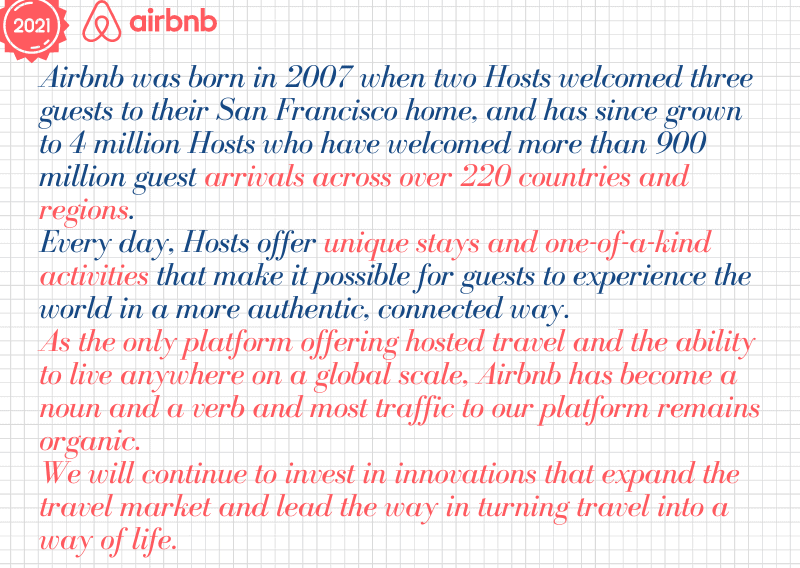 Airbnb was born in 2007 when two Hosts welcomed three guests to their San Francisco home, and has since grown to 4 million Hosts who have welcomed more than 900 million guest arrivals across over 220 countries and regions.
Every day, Hosts offer unique stays and one-of-a-kind activities that make it possible for guests to experience the world in a more authentic, connected way.
As the only platform offering hosted travel and the ability to live anywhere on a global scale, Airbnb has become a noun and a verb and most traffic to our platform remains organic.
We will continue to invest in innovations that expand the travel market and lead the way in turning travel into a way of life.
The COVID-19 crisis prompted Airbnb to reaffirm its commitment to invidiual hosts over professionals, to unique places over standardized experiences, to organic traffic over paid traffic, and to new use cases for Airbnb that go beyond pre-pandemic defitions of what travel is about
Not too much change at first. The mission statement is not completely overhauled, but it is completed with hints to Airbnb's new ambitions.
More data about scaling up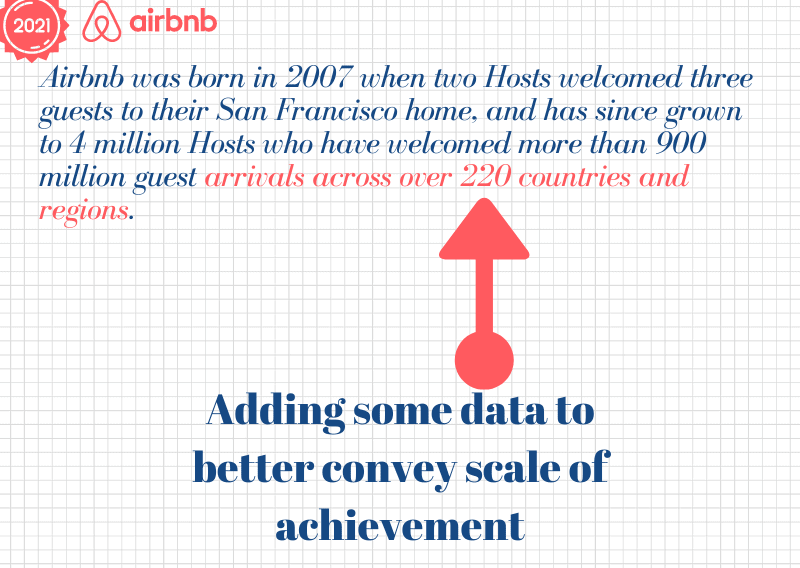 The first sentence gets a bit more data, "across over 220 countries and regions", to better convey the scale of Airbnb's achievement. Airbnb is a global company.
Unique stays, an important part of Airbnb's brand differention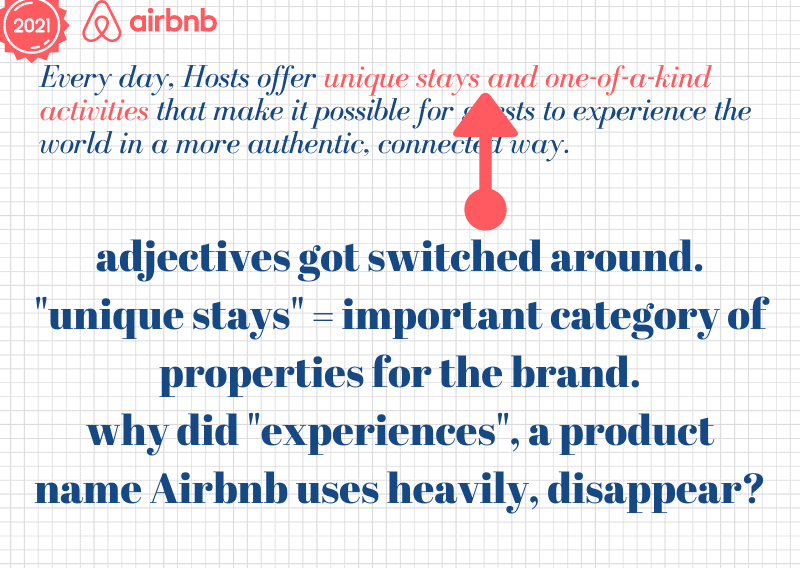 Then, the second sentence sees a strange re-shuffling:
"one-of-a-kind stay"s become "unique stays"
"unique Experiences become "one-of-a-kind activities"
An explanation could be that the term "unique stays" has become central to Airbnb's 2021 positioning. Unique stays make up a category of properties on Airbnb and the company wants its users to be aware of it.
The "unique stays" category pulls together treehouses, yurts, boats, islands, and other chateaux. Even though it probably does not create as many bookings, roomnights and revenues as more standard property types such as apartments, vacation rental homes, and condos, this is what Airbnb wants to be known for. Airbnb has always invested a lot in PR to get the word around its quirkiyest places to stays. It helps the brand stand apart from OTAs such as Expedia and Booking.com, which are seen as proposing mostly chain hotel rooms and not-so-inspired cramped urban apartments.
The COVID-19 pandemic has shown a strong interest for non-urban destinations. People have been dreaming about and searching for, as the graph below shows. It compares searches in 2019 and in 2021 for unique homes, such as yurts and barns.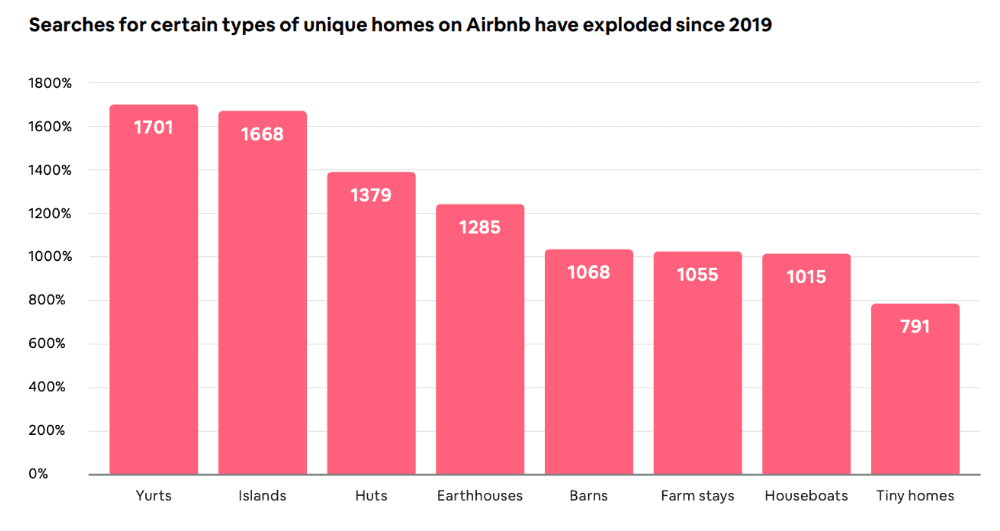 Airbnb to impress in the minds of its users that it offers unique places that cannot be found elsewhere. In order to help its brand stand out from the likes of Booking.com, the company has developed tools to help travelers discovers its "unique stays" category. This is what the Flexible Destinations search option and "I'm Flexible" button are also about, as you can see in the video below.
Introducing Airbnb's unique selling point (USP)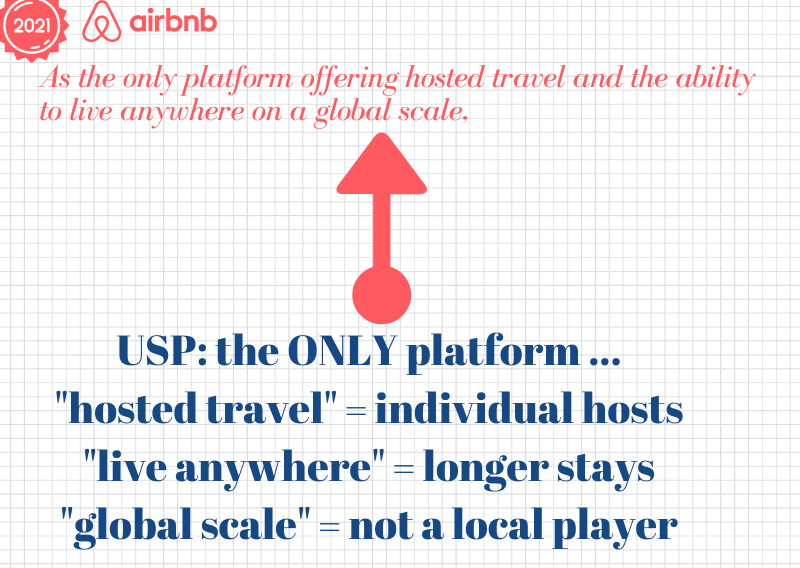 The rest of Airbnb's mission statement is completely new. It starts off as presenting Airnbb as:
a platform (not a travel site, not an app, not a marketplace). The word platform denotes the company's busines model (connecting various stakeholders) and as well as ambitions (enabling others to use Airbnb to build their own business or tools on top of it).
the only platform: Airbnb is articulating here its unique selliing point. Once again, it do not want to be commoditized. Or seen as it is.
a unique combination: "hosted travel" (importance of Hosts) and "ability to live anywhere" (not just short stays and leisure travel)
global scale: Other listing sites may provide, for instance, furnished appartments for remote workers in specific regions, but Airbnb wants to do it all around the world.
In April 2020, Brian Chesky, Airbnb's CEO apologized to Airbnb hosts for taking drastic decisions in the early days of the pandemic that resulted in the company ignoring hosts's cancellation policies and forcing them to refund guests. He vowed to return Airbnb back to its roots, back to stays hosted by individuals (not by professional property management companies).
Airbnb sees its Hosts as a differentiator. What is true is that a lof of smaller Airbnb hosts are loyal to the platform. If they only work with Airbnb (and with Vrbo, for instance), it helps the company stay true to its mission of offering "unique stays" that cannot be found elsewhere.
The 2021 TV campaign called "Made possible by Hosts" was consistent with this unique selling point that Airbnb wants to put forward.
Yet, this is not just about "hosted travel". It is in combination with "living anywhere". In 2014, when Airbnb introduced its new tagline, "Belong anywhere", the company said it wanted to be a lifestyle brand, not a travel company. Quite a few people found the ambition presumptuous.
Fast forward to Airbnb's Q1 2021 financial results: That quarter, 24% of the nights sold were for stays of 28 days or more. As Brian Chesky alluded to during the earnings call: This is not temporarily staying at an Airbnb, but rather living there.
Putting the Airbnb brand at the center of its demand generation strategy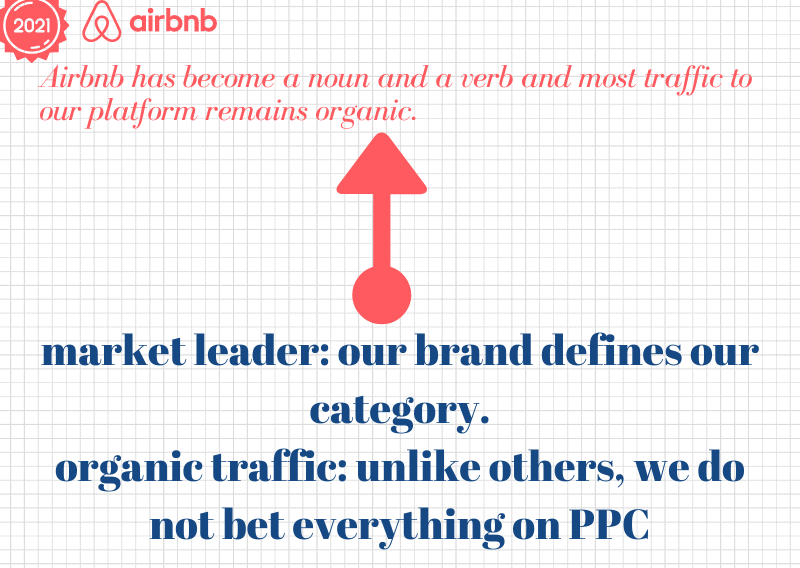 In US English, at least, people airbnb their place to make some money. Other book an airbnb for a few days on the coast. Indeed, Airbnb has become a noun and a verb. It means the brand defines the category. Which can be good as it means that the brand is well-known and bad, as it may mean the brand is a commodity (think Kleenex).
Airbnb did not invent vacation rentals. But it has opened up the category to more hosts (individual and professional) and to more guests.
It is a testament to Airbnb's heavily investment in branding and PR over the years: A distinctive logo, website design, tag line. Hundreds of partnerships with local associations across the world, from French rural town mayors to South African groups empowering female entrepreneurs. Dozens of press releases sent out in multiple languages every year.
For companies like Expedia and Booking.com, the biggest source of traffic is paid advertising on Google. In 2020, Airbnb cut most of its paid advertising campaigns, as it had to save money, at a moment where it wanted to survive. In summer 2020, when vacation rentals boomed after bombing in Spring, most of the traffic to Airbnb was organic, not paid.
In the run-up to its IPO, it was also important to show that people were flowing to Airbnb directly and did not need to be prompted by PPC.
Airbnb, redefining travel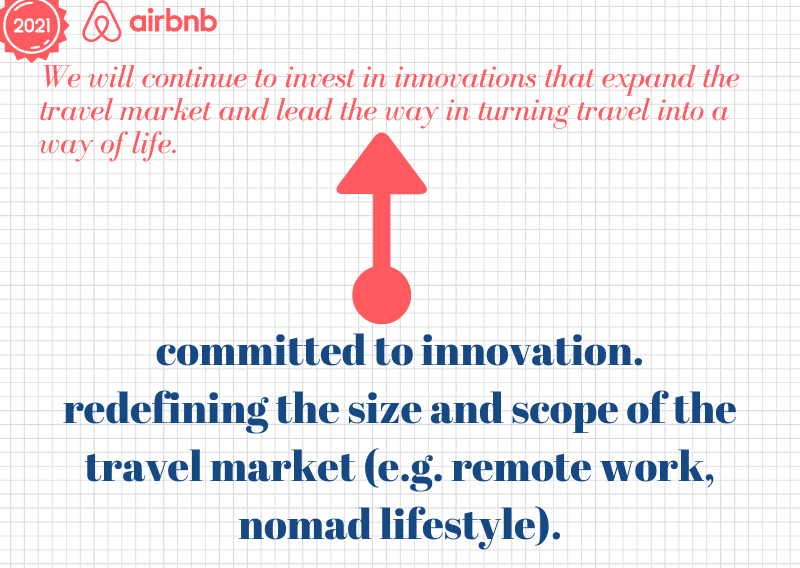 Airbnb had been dabbling with monthly stays for years. Yet, it doubled down on longer stays when COVID-19 struck. Suddenly, a lot of people were stranded in one place and had to find a place to rent for several months. At the same time, some people realized that they could work remotely and decided to abandon their long-term rental to travel a bit and work from various airbnbs.
It means that they use cases for booking an Airbnb grew, from stranded travelers to emergency workers, remote workers to people looking for a nearby getaway. This new way of traveling is also why Airbnb launched new landing pages to promote Monthly Stays and innovated with new search tools to allow people to find places based on flexible dates.
The new search options that Airbnb has rolled out (Flexible Matching, Flexible Destinations, and Flexible Dates) show the company's investment in compelling innovations not seen on competing OTA websites.
Overall, the analysis of Airbnb's mission statement reveal the company's ambitions to capitalize on its brand and on finding new uses for travelers to use Airbnb in their daily life. Unique stays and indidisual Airbnb hosts may not actually represent most of the nights booked on the platform, but they are central to the differentiators that support the company's USP. Finally, recent innovations such as Flexible Search make up reasons to believe that Airbnb can execute on its mission.