Since the pandemic, the short-term rental industry has seen an influx of a whole new generation of guests. As travelers increasingly began to favor entire homes and non-urban locations, vacation rentals emerged as their accommodation of choice. However, with new guests come new guest expectations. These guests are used to a certain uniform standard of service based on their past hotel stay experiences and they expect that to carry over to their vacation rental stays. On the other hand, as travel reopens, hotels are also beginning to recover with steady growth in bookings. This makes it the ideal time for Skift to broker a dialog between hotels and short-term rentals on how the two sectors can present a unified front as the hospitality industry and respond to changing traveler behaviours at the Skift Future of Lodging Forum.
The event is slated to dive into "the opportunities and challenges of "The Great Merging" between hotels and short-term rentals" during a two-day in-person and online event on May 11 and 12, 2022.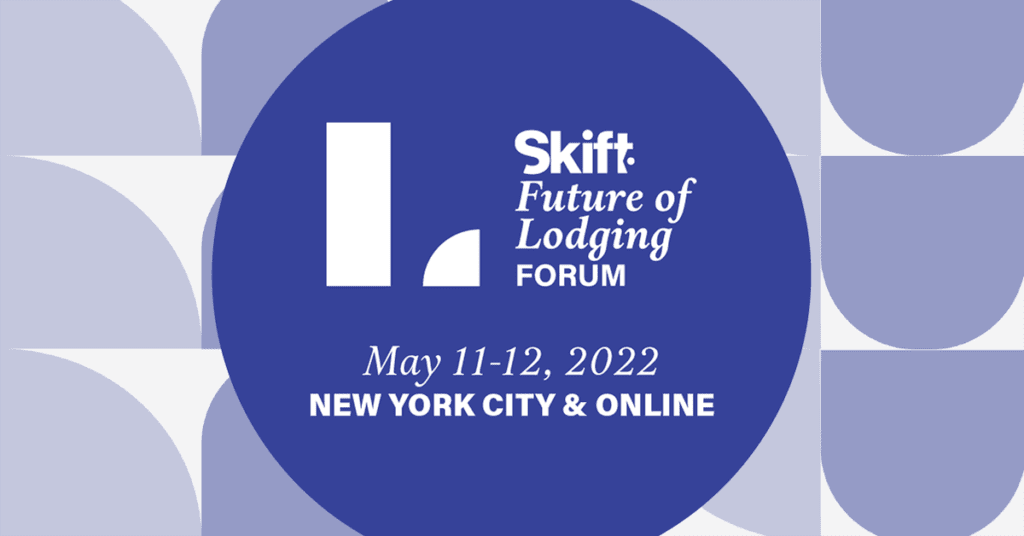 Who will benefit from attending the Future of Lodging Forum?
To understand who might benefit from attending the forum, let's first look at which main topics is the forum program designed to address:
Travel trends: how consumer behaviour is changing and what that implies for the industry
How this changing behaviour will influence innovation within the industry both in technology and strategy
How this will impact service and experience, and what resources will you need to deliver both
What will this mean for investment activity in the industry
Which practices must be preserved and honed to match up to changing consumer behaviours
So whether you are part of a short-term rental management company, a vendor developing tech solutions for the industry, or a business looking to transition to or invest in the hospitality industry, the Skift Future of Lodging Forum promises to provide keen insights and candid conversations with industry leaders for better decisionmaking.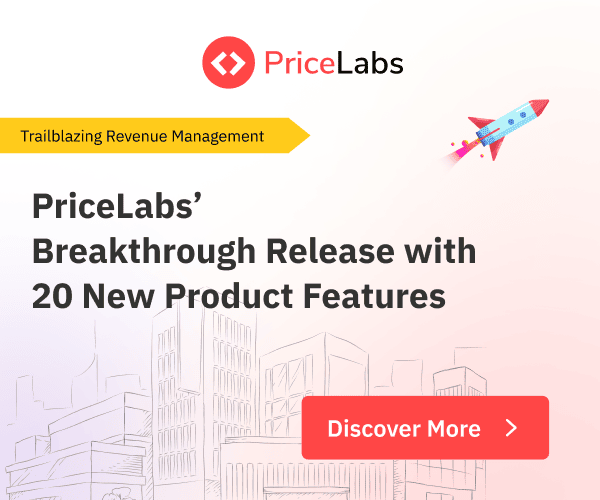 What to expect: from speakers to agenda
A key draw of the forum is that it attempts to bridge the gap between hotel and short-term rentals so opportunities might open for both sectors to collaborate, learn from each other, and grow.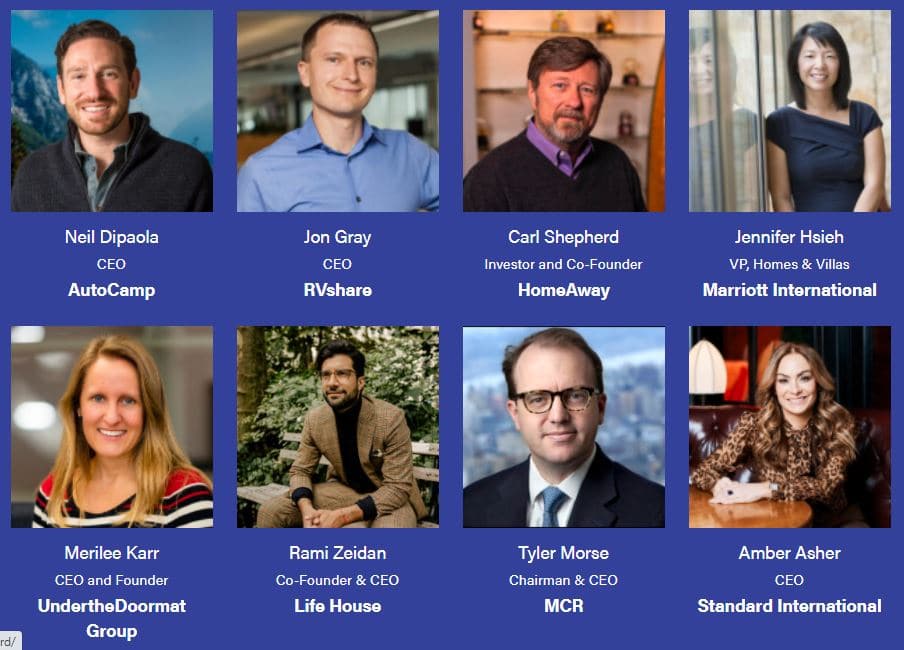 Here is a full list of the speakers confirmed so far, with more to be added:
Steve Hafner – CEO of Kayak
Amber Asher – CEO of Standard International
Gilda Perez-Alvarado – Global CEO of JLL Hotels & Hospitality
Tyler Morse – Chairman & CEO of MCR Hotels
Jennifer Hsieh – VP, Homes & Villas, Marriott International
Shruti Challa – SVP of Revenue, Sonder
Arash Azarbarzin – CEO of Highgate
Neil Dipaola – CEO of AutoCamp
Daniel Rudasveski – Chief Growth Officer & Co-Founder of Selina
Alex Chatzieleftheriou – CEO & Co-Founder of Blueground
Jon Gray – CEO of RVshare
Rami Zeidan – Co-Founder & CEO of Life House
Carl Shepherd – Investor and Co-Founder of Homeaway
Merilee Karr – CEO & Founder of UnderTheDoormat Group
Ernest Lee – Chief Growth Officer of citizenM
Noreen Henry – Chief Revenue Office of Sojern
Jason Bryant – Vice-President (Nor1) of Oracle Hospitality
Catherine Powell – Global Head of Hosting at Airbnb
Aside from speakers sessions such as What Comes Next for Hotels, Expanding Investments For Tomorrow's Consumer, and How the Outdoor Stays Are Growing and What We Can Learn to name a few, the program also makes time for networking opportunities to facilitate connections between its several hundred in-person attendees. The full program for the two days can be viewed here.
How to attend – the U.S. and Europe (+ exclusive RSU discount)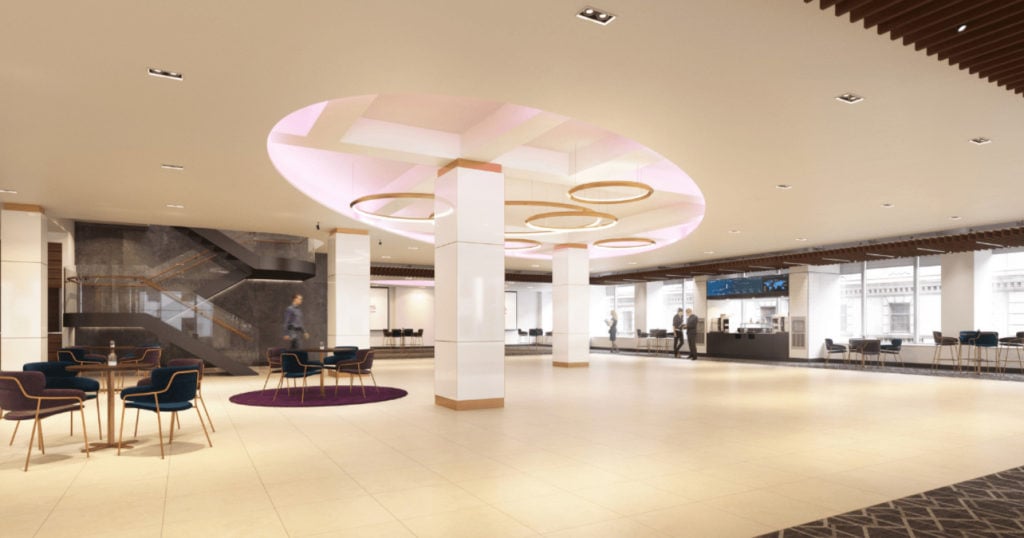 The physical event is scheduled to commence on May 11, 2022, at 1 PM Eastern Standard Time at etc.venues 360 Madison in midtown Manhattan, New York. For those unable to attend in person, the live video feed will be available across the globe with online-only tickets.
A single in-person ticket is $745, with discounts available for group bookings starting at $625 per ticket for two passes. Online-only tickets start at $100, and discounts are available for group bookings.
As a bonus, attendees also get a six-month subscription to the Daily Lodging Report for North America for only $100, a savings of nearly $200.
And last but not the least, Rental Scale-Up Readers get an exclusive 20% discount on both online and in-person tickets with the code RSU20OFF. Click here to secure your tickets for this much-anticipated industry event.