In this article, we look at why companies like Airbnb, Booking, Expedia, and Hopper need to build robust and flexible payment platforms. We'll illustrate it with the thought-provoking news of the week: In 4 days, over 140,000 Airbnb nights got booked in Ukraine, totaling around $5 million in revenue, according to AirDNA. We're talking here about Airbnb guests booking stays in places they will not go to, as a way to send money to Ukrainian Airbnb hosts.
Sometimes, people use your products in unexpected ways. At the start of the Ukrainian refugees' crisis, Airbnb got its non-profit sister organization, Airbnb.org, to launch a program called Help Ukraine whereby Airbnb hosts could open their doors to refugees. Yet, it is another Airbnb subsidiary, its payment platform Airbnb Payments, Inc., which became an unlikely hero. Think about it: This is one of the few platforms where people feel safe sending money to strangers located in another country. It shows how much trust some guests have in Airbnb as a money transmitter, as well as the company's prowess in building a world-class payments platform that moves billions of dollars, in 191 countries, with 75 currencies. Also, a lot of people have an Airbnb account, so it was easy to do, and much less scary than sending money to an unknown bank account in Ukraine, even to support a local charity.
We'll look at how you may want to support an Airbnb host while giving you 3 steps to follow to avoid scammers (yes, it happens, but any charitable action can be a scam). We'll also detail how Airbnb Payments, Inc. got started and why the further examples of Hopper and Booking show the importance of FinTech in the success of modern short-term rental platforms.
Trust is a currency, especially when you're looking a fast and secure solution to dire situations
Creating trust between hosts and guests has always been at the center of Airbnb's design principles. Allowing guests whom hosts have never met into your own home is a remarkable leap of faith — so the team at Airbnb worked to build a system that hosts could trust to pay them reliably and quickly, with money into their accounts the day guests check in to properties.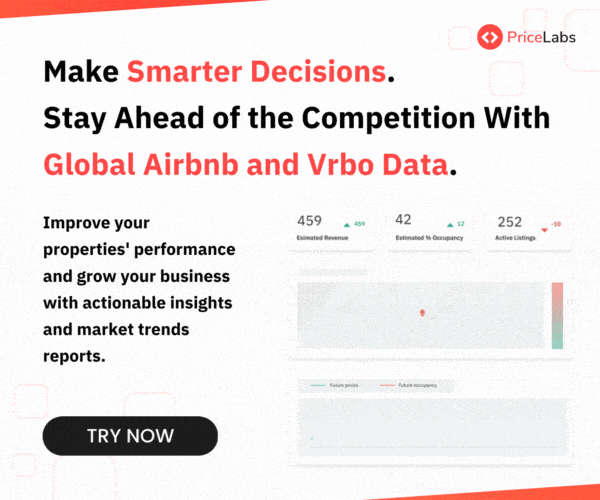 Armed with their Airbnb account, travelers used the company's payment platform to send around $5 million in revenue in 4 days, according to AirDNA.  These bookings, usually for the same night and for a few days, represented over 140,000 nights booked in war-torn Ukraine.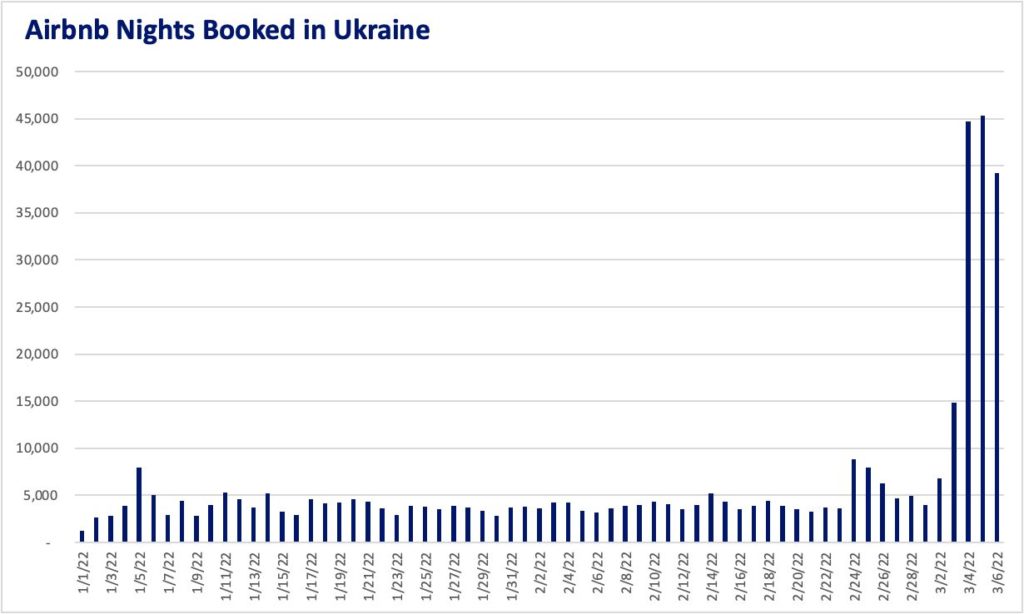 How guest turned Airbnb.org's initiative on its head and started sending money to hosts
As soon as the war in Ukraine started, Airbnb's non-profit sister company, Airbnb.org, jumped to action. Thanks to it Help Ukrapie program, people can host refugees, especially near the Ukrainian border. You can list your place and then on-the-ground non-government organizations vet refugee requests. You can review the requests (no instant booking). You can offer it for free or for a reduced price: airbnb.org/help-ukraine
Yet, Airbnb users with a guest account started posting on Twitter the unexpected way they were sending money to Ukraine, by booking last-minute short stays with local hosts, so that they get money immediately. 
The crowdsourced movement grew so much that Airbnb endorsed it and confirmed that it would not be taking any commission on stays booked in Ukraine. It meant that the Airbnb Payments, Inc. platform became a frictionless way to send money and much cheaper than the likes of Western Union.
Airbnb's new center also acknowledged the grassroots movement. Yes, this is good PR for Airbnb, but also a recognition of its reach, trustworthiness, and constant messaging as a way to support disasters.
How to support individual Ukrainian Airbnb hosts (and avoid scams)
Supporting Ukraine by sending money to Airbnb hosts can be a good idea. Yet, some scammers have noticed the opportunity and have published brand-news listings to collect money. Also, as a short-term rental industry member, you will have to decide whether you want to send money to individuals hosts versus to listings managed by short-term rental managers (nothing wrong here, but if your goal is to send money fast to individuals, you have to think twice)
Here's the advice that James McClure, former Airbnb manager for the UK, shared on LinkedIn,:
Here's three steps to maximise chances of booking an Airbnb in Ukraine going to lower income host
Check the host only has one listing (if you're a pro you'll have multiple listings)
Choose an outer suburb of a city or a small town (if you're rich you'll be in the city centre of a well known city)
Pick Private Room as the option (more likely to be someone's primary residence)
We would add that you may want to book a stay for tonight, for a few days or more, so that the money is paid out to the host by Airbnb Payments in the next 24 hours.
FinTech and OTAs: importance for OTAs to build a robust global payment platform
Why and how Airbnb Payments, Inc got started
At its launch, Airbnb did not have a payments system in place. To speed up the process, they chose to use PayPal, which allowed guests to pay online but still required Airbnb to deliver checks to hosts. As guests and hosts started to ask for alternatives to PayPal, and the company continued to grow and enter new markets, the company's founders, Chesky, Gebbia, and Blecharczyk, grew tired of writing checks by hand. Within less than a year, they decided to build their own internal payments operation.
The goal of Airbnb Payments was to create a system that would allow the company to process payments for both sides of the rental transaction quickly and reliably. When Airbnb first started to build its own payments processing service in-house, the goal was to create a system that could build trust between the company and the hosts it depends on.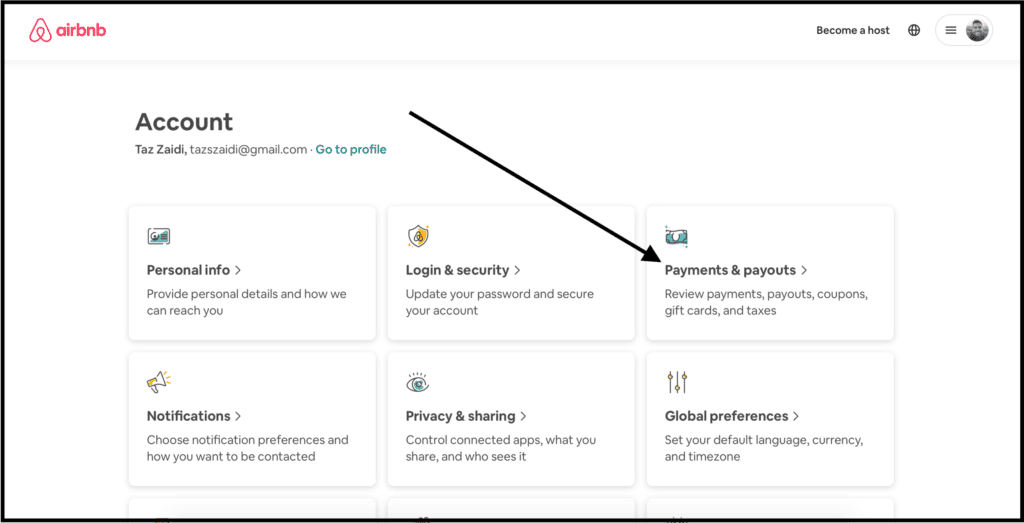 An in-house payments system gives Airbnb more ownership and integration opportunities over their roadmap than going with a traditional payment processor. With an in-house payments system, Airbnb has more say over exactly how their payment processing works, which allows for a greater level of integration and customization. Additionally, an in-house payments system is more secure and efficient than a traditional payment processor. By taking care of all the payment processing themselves, Airbnb can ensure that their system is running smoothly and securely. This also allows them to keep track of all payments made through their platform, which can be helpful for accounting and analytics purposes. Overall, an in-house payments system provides a number of advantages over relying on a traditional payment processor, making it a logical choice for a company like Airbnb.
Airbnb Payments allows any two people in the world to frictionlessly exchange money with easy-to-use payments services. It is a core strategy to fulfill Airbnb's belongs anywhere mission. The company is building a world-class payments platform that moves billions of dollars, in 191 countries, with 75 currencies, through a complex ecosystem of payments partners. As the platform grows, Airbnb is adding new payment partners, global licenses, compliance, and regulation controls, and building new payment experiences for guests and hosts.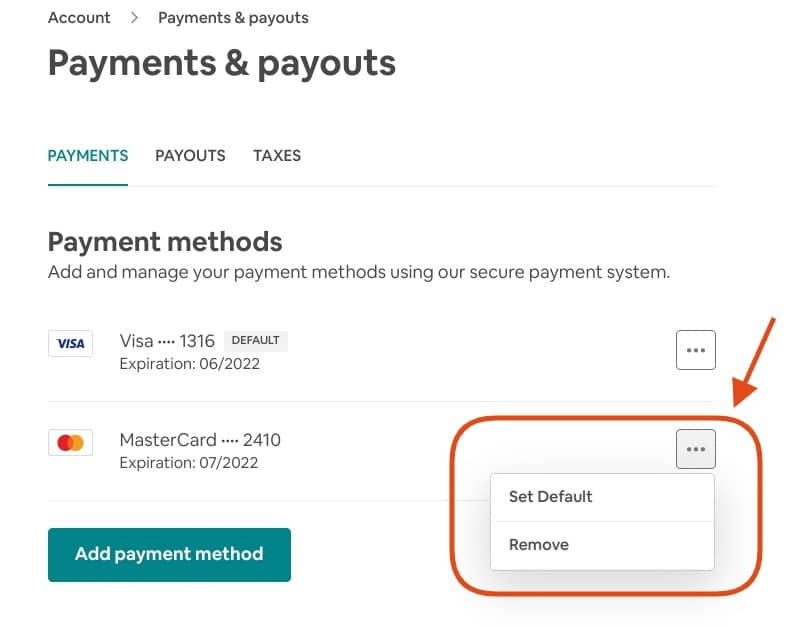 Why short-term rental marketplaces need robust FinTech solution
It is far from the first time that the challenges of processing payments in a globalized world have brought together the travel industry and financial services: For instance, the financial company American Express established a travel division in 1915.
Airbnb's payment platform is more advanced than those of Vrbo and Booking.com. Airbnb's Payment product launched in 2008, when the company was 1 year old. By comparison, it took 20 years for Booking, founded in 1996, to start taking payments in 2016. Booking.com's initial success was built on the agency model, where hotels would process payments. Yet, the company was late to see that, to attract vacation rental hosts, it needed to switch to a merchant model where it would process payments between guests and hosts.
Sub-par payment solutions can drastically hamper the penetration into a new market. This is one of the reasons for Booking.com's repeated setbacks in penetrating the US vacation rental market, for instance. Booking has now its own FinTech team but things still look complicated internally and externally.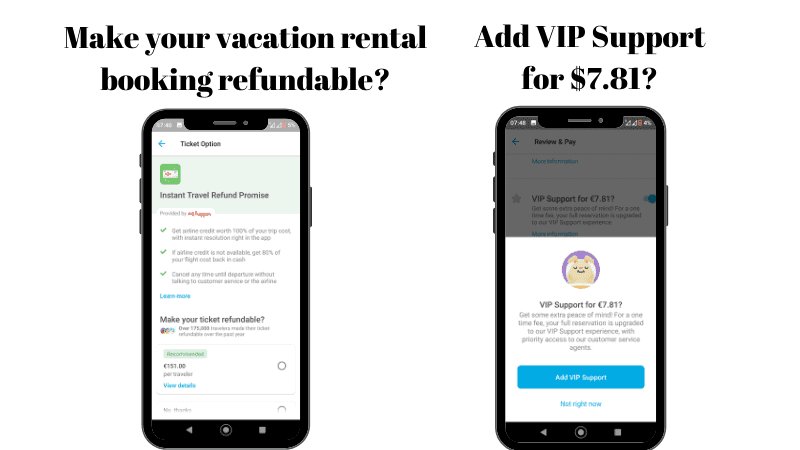 Meanwhile, Hopper Homes is hoping to use its FinTech products to leapfrog Airbnb, Booking, and Expedia. What is very interesting to watch is how Hopper can extend its guarantees and insurance-like financial products to the vacation rental industry. Cancellation policies are indeed stricter than for hotel rooms, for various reasons: For instance, vacation rentals may take longer to rebook, homeowners are more risk-averse than hotel managers, and revenue management practices are less used in the short-term rental industry.
Large vacation rental listing sites need to build not only a great marketplace but also a global payment platform. It is really two major endeavors that they need to undertake at the same time.
This is hard, especially as payment options multiply (e.g. buy now and pay later, Apple Pay, bitcoin). Vrbo has left behind most of the pains from switching away from Yapstone.
Airbnb Payments, Inc. ("Airbnb Payments US")
In the United States, Airbnb Payments, Inc. ("Airbnb Payments"), is registered as a "Money Services Business" with the U.S. Department of Treasury's Financial Crimes Enforcement Network ("FinCEN"), and subject to regulatory oversight and enforcement by FinCEN under the Bank Secrecy Act, as amended by the USA PATRIOT Act of 2001 (the "BSA").
Airbnb Payments has also obtained licenses to operate as a money transmitter (or its equivalent) in various states and territories where such licenses are required. As a licensed money transmitter, Airbnb Payments is subject to obligations and restrictions with respect to the handling and investment of customer funds, record keeping and reporting requirements, bonding requirements, and inspection by state regulatory agencies.
Airbnb Payments in international markets
Today, when guests payments and hosts payouts transit through various local companies that fall under the scope of Airbnb Payments, Inc. To respect local financial regulations and pay lower fees, Airbnb has set up several companies to process and remit payments. For instance:
Airbnb Payments UK Ltd. ("Airbnb Payments UK") for UK and Swiss residents
Airbnb Payments Luxembourg S.A. ("Airbnb Payment Luxembourg") if the listing is located with the European Economic Area (Espace économique européen).
Airbnb Payments Brazil
Airbnb Payments Australia
Airbnb Payments India
Vacation rental listing sites like Airbnb and Booking.com have had to build out their own payment platforms in order to stay competitive and process payments globally. This has been a difficult task, as the payment options available to consumers multiply. In addition to this competition, companies like Hopper Homes are looking to use their FinTech products to leapfrog these larger players. This will be an interesting space to watch in the coming years.