Like Airbnb, Expedia Group has recorded its best Q4 ever (from October to November 2021). While the Vrbo stock does not exist as a separate entity, the Vrbo brand is still shining in Expedia Group's earnings call and questions from financial analysts. Vrbo managed to bring in great results and Expedia's leadership team took the time to emphasize key differences with Airbnb. For instance, they say that they want to use both performance marketing (e.g. Google Ad Words) and branding (e.g. Vrbo's Super Bowl ad) to drive traffic, while Airbnb is focusing on branding only. Vrbo's owners also say that, unlike Airbnb's Brian Chesky, they did not believe in a fundamental shift towards Live Anywhere, remote working for everyone, and a long-lasting increase in longer stays.
When Expedia Group released in Q4 2021 financial results, its vacation rental listing site Vrbo was still designated as a star within the group's brands. Throughout the pandemic, Vrbo has managed to beat expectations and to ride the boom in vacation rental bookings, especially in the US. While Expedia's flights, hotels, and business travel activities were suffering, Vrbo regrouped, streamlined its brands (doing away with HomeAway), invested in TV ads promoting family-friendly rentals, and delivered serious numbers of bookings.
Best Q4 ever despite some markets still down
Expedia Group does not detail Vrbo's results, so we have to read between the lines.
For the group, it was Q4 2021 was the best Q4 ever, despite some regions (e.g. Asia), markets (e.g. large cities), international travel and business travel still underperforming compared with pre-pandemic 2019.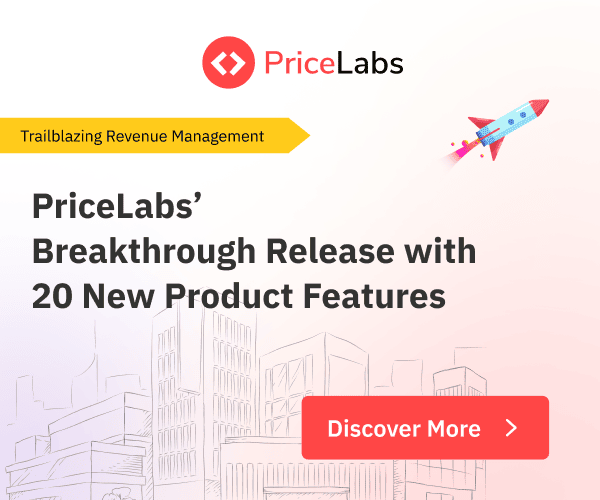 Expedia groups together hotel and vacation rental bookings when sharing data. We know that for "hotels + Vrbo":
In October 2021, demand was down 4% versus 2019.
It was down 5% in November,
27% down in December,
down 11% in January,
up versus 2019 in the first weeks of February
Obviously, hotels are weighing down the good performance of vacation rentals, especially that of Vrbo. After the Omicron wave (and before the Ukraine invasion), the combined demand for hotels and vacation rentals was starting to beat 2019 numbers.
All things being equal, when demand comes back to cities and international travel grows again, Expedia Group's numbers should be even better. For 2022, Vrbo bookings should still stay strong.
Putting shade on Airbnb's "Live Anywhere" / long stays strategy
Expedia Group's leaders believe that Vrbo should not only invest in branding but also in performance marketing. Unlike Airbnb.
Also, they made sure to convey that they did not believe that the Lieve Anywhere trend, whereby people do remote working from different short-term rentals months after months is even happening. You must have in mind that Vrbo's core target is large families. So, if kids have to attend school, then their parents can only do remote work away from home for a limited time. Here's what Expedia Group' CEO has to say about it:
This hasn't been a big theme for us. (…) I know some others have a different view of that. It's an interesting thesis and certainly as people have more flexibility to travel, we hope they fill up their flexible time with travel.

In terms of Vrbo, we haven't quite seen the distortion. We've heard others talk about in terms of long stays or things like that. It's moved somewhat, but it's not as noticeable for us. And I think it's an interesting and good potential tailwind if people have more time to travel. But we'll see when people get back to work. We'll see when schools back in, et cetera, how much flexibility everybody gets.
Integration of Vrbo into the Expedia Group's tech platform and offering is still slow, but growing
Expedia Group's leaders recognize that the integration of Vrbo's supply on Expedia.com and Hotels.com is still subpar in terms of guest experience. Also, not all of Vrbo's listings can be made available on these platforms, as they do not allow booking on request, just instant booking.
Yet, Vrbo' integration into the Expedia Group's universe seems to be progressing:
Expedia Group's loyalty program should come to Vrbo in 2022
Vrbo should moeve to Expedia Group's tech platform this year, at least on the front-end
Expedia Group sees these points as important, but not as key priorities, apparently.