MisterBnB.com helps travelers find gay-friendly vacation and short-term rentals. This is a great example among niche vacation rental listing sites, as it has captures the attention of the media (e.g. CNN, Forbes), international investors ($2 million raised in 2015) and the gay public (More than 45,5000 listings on misterbnb).
At the VRMA conference in Barcelona where I gave a speech about Facebook advertising for vacation rentals, I discussed with several vacation rental managers who all knew about Misterbnb. Some knew it for its clever niche-focused business model, some because it seemed to be one of the thriving sites despite Airbnb's competition, and others because the often sexy profile photos of the Misterbnb hosts.
Matthieu Jost, CEO and co-founder of Misterbnb, took the time to reply to a few questions. Discover how the site's growth is fueled by being an answer to a real need in a very strong community, while allowing any open-minded host, VR owner or VR manager to list their property.
Misterbnb has also being very good at using content marketing to generate awareness and leads. For instance, look at how the site fuses maps of local gay spots with gay travel tips.
Misterbnb has grown a lot over the years and is now one of the world's famous niche players when it comes to peer-to-peer hosting. At a recent conference that I was attending, your company name came up several times as an alternative to the big listing sites. What explains your success?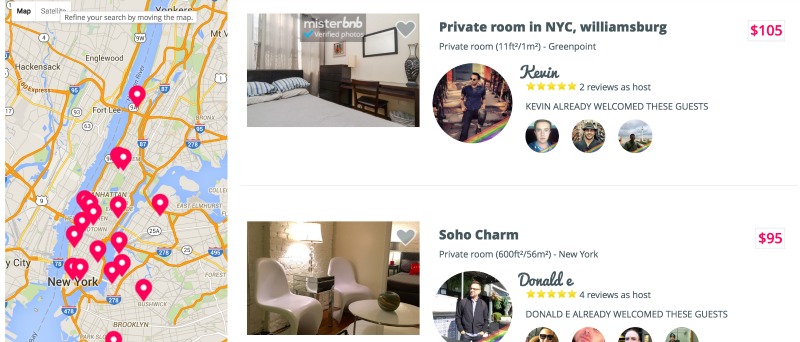 Everything started from my own experience. I booked a shared apartment with my partner 6 years ago in Barcelona and the owner discovered that we were gay upon arrival. She was not comfortable at all that 2 men would sleep in the same bed in the room just next to her and started to react badly.
misterbnb is solving an issue that thousands of gay men face. We are providing a welcoming environment to all our users.
I also need to admit that the word of mouth has been a huge accelerator for misterbnb. Last New Year's Eve, we had guests staying in 40 countries over 5 continents.
What are the 3 biggest reasons for which a vacation rental owner should list his /her property with MisterBnb?

misterbnb is a LGBTQA website where A stands for Allies. It means that we are open to everyone as far as our vacation rental owners agree to reserve the same welcoming for our community that they reserve for anyone else.
What if I am not gay owner and I want to list my place with you? How do I make sure that I can attract bookings and that my guests have a great stay?

We have already some great hosts who are not gay but who are providing the best experience to our users and do not ask weird questions when you visit them with your partner.
Airbnb believes in community-building and in delivering a unique experience, where guests can live like locals. Would you say that Misterbnb takes this one step further, as you are addressing the needs of a specific community for whom local information makes a key difference into the quality of the experience?
I don't know for others but our success is due to the fact that misterbnb is an answer to a real need in a very strong existing community.
We provide a full experience to our travelers thanks to our other travel-oriented website mister10.com which is deeply linked with misterbnb.
When you search for an apartment, you can see all gay-friendly hotspots around it. That's very new on the market and our users love it!
When it comes to supply, your priority probably goes to apartments and rooms in gay districts such as Le Marais in Paris, Chelsea in New York City and South Beach in Miami. Is this right? Are your guests expecting more a gay B&B where they meet the host or are they also interested in renting a whole property?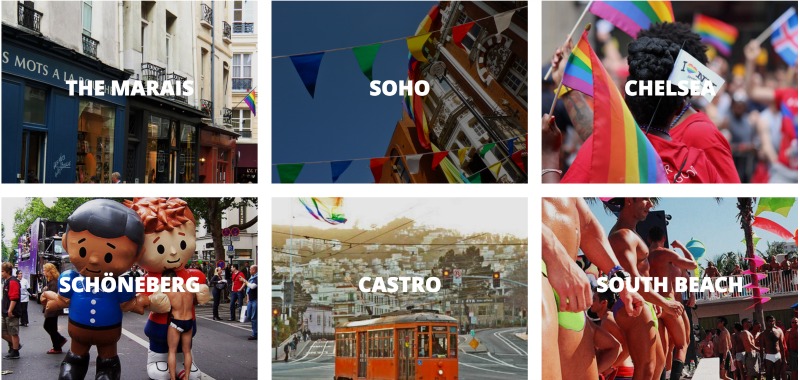 We have both kind of properties for all kind of prices and everywhere, not only in gay districts.
It is true that our community travels mainly to urban destination but as we grow, we are seing non urban destination increasing.
It seems that some users are testing us by booking a shared room on misterbnb and then bring their friends with them in a nice apartment near the beach.
Thibault's personal note

Niche vacation rental sites that focus on the needs of a community
Misterbnb is not the only website listing gay-friendly accommodations. Sites like GayHomeStays, Ebab, Purple Roofs have listed gay-friendly vacation rentals for years.
But in less than 3 years, Misterbnb has been able to build a global brand, piggybacking on Airbnb's business model, while savvily targeting a community of frequent travelers.
It is a great poster child for niche vacation rental sites. It is very interesting to discover that behind a gay-friendly vacation rental site like Misterbnb, a dog-friendly accommodation listing site like BringFido or a serial-niche rental listing site like Niche Escapes, there are often passionate individuals trying to solve the specific needs of a large market segment of travelers.