Here are three vacation rental industry trends that you may already be encountering in your market. Fellow RentalScaleup, feel free to add a comment if you agree or disagree.
Online platforms such as Airbnb, Tujia, OYO, and Rakuten have become property managers

Online travel agencies (OTAs) have launched several initiatives to control the quality of the supply that they are proposing to their users.
Airbnb
Airbnb uses property inspections by their team or by independent agents, combined with data points (e.g. list of mandatory amenities) to decide whether a property can qualify for Airbnb Plus and Airbnb Luxe.
Airbnb is also going further, by offering full-service property management, with its acquisition of Luckey Homes (now Luckey by Airbnb) and Luxury Retreats.
Tujia
Just like Airbnb, Tujia is an online platform competing with Booking.com for travelers' share of wallet.
In China, Tujia has its own property management company called Sweetome. Sweetome accounts for approximately 40,000 properties throughout Asia and 20%-25% of all Tujia's transactions.
Tujia also controls its inventory, through inspections, franchising buildings where a Tujia employee acts as a property manager.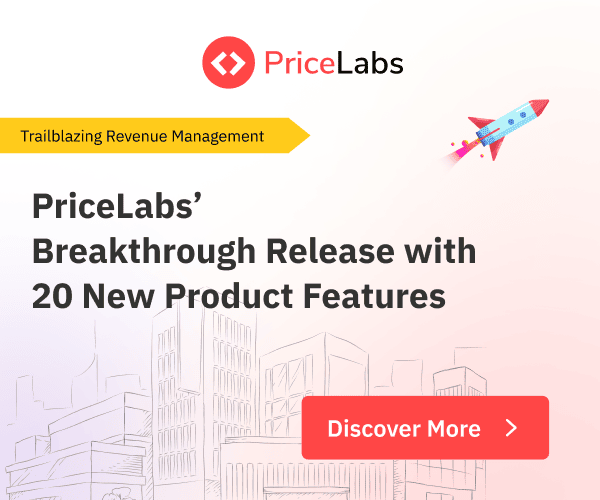 Rakuten
In Japan, Rakuten Lifull Stay has launched Rakuten STAY, a comprehensive branding and operational support service for property owners looking to rent out vacation properties or shared accommodation.
OYO
OYO's hotel model has been about running properties and controlling pricing, availability, and quality of service. OYO offers urban short-term rentals on its main website OYO Rooms and vacation rentals through the sub-brands of its OYO Vacation Homes (e.g. BelVilla and DanCenter). BelVilla, for instance, has a pretty strong activity as a full-service property management company.
Property design as a major booking factor
Instagrammability – Photos are one of the biggest factors that influence guests into booking a property.
– Generation Z takes to Instagram to decide on holiday destination (Booking.com research)
– From the article " Travelers Are Willing to Splurge on Instagram-Friendly Experiences, Say Executives", read this quote from Booking.com CEO Glenn Fogel: "Without doubt, demand is being driven by people taking photos."
– Instagram-friendly accommodations are a big travel trend. A survey by Schofields, a British-based vacation rental home insurance provider, found 40% of those surveyed valued their travel stay due to "how 'Instagrammable' the holiday will be."
– On this very blog, user cases of property managers using Instagram for vacation rental marketing.
Design is subjective, yet Airbnb uses checklists and human inspections to make it a criterion to qualify for Airbnb Plus and Airbnb Luxe.
Airbnb also merchandises these properties through beautifully designed websites pages. For instance, for Airbnb Plus, they hired an external designer and used hand-drawn illustrations for amenities to reflect the higher touch of this brand of hospitality.
Providers of urban short-term rentals, such as Sonder, have teams of interior designers who revamp the buildings that they take over, adding modernity and a touch of local identity.
Business and Bleisure travelers choosing short-term rentals, for short and long stays.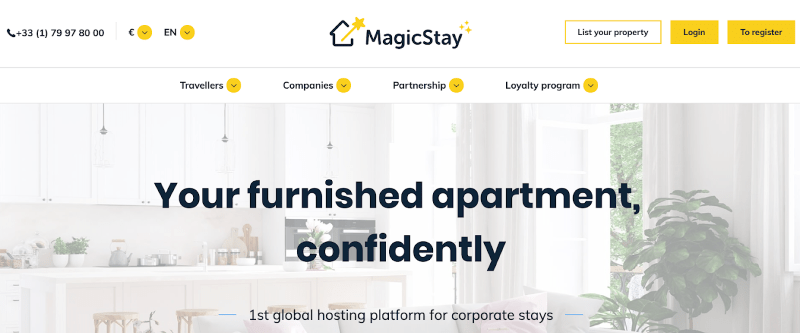 Travel managers have a "duty of care" and can be personally sued if a fellow employee gets hurt at an accommodation that they provided. So, the question of trust in the supply is very important to travel managers.
Airbnb has an Airbnb for Work collection. To be included, properties have to match a specific list of amenities (e.g. self-check-in, free wifi, carbon monoxide detector), some guest review criteria (i.e. above 4.8 out 5) and have flexible cancellation policies.
Airbnb's acquisition of UrbanDoor, which aggregates furnished apartments. The goal is to get more supply for Airbnb for Work and to get more extended stay bookings. Airbnb had tried long stays before (Airbnb Sublets), but this is a more serious effort, getting here supply and experience with corporate demands and legal complexities (e.g. tenant rights).
French startup MagicStay currently has 400,000 short-term rentals in its portfolio and targets a range of options in the corporate travel sector, including direct sales to individuals, travel managers, business travel agencies and events organizers.
Bleisure is a confirmed trend: According to research from Expedia, 40% of business trips turn into leisure (i.e. adding 1 more day or a weekend to visit a place).
This trend also touches upon the co-working, co-living trend, with new building format offering long stays where people can work and stay for several weeks in a row. For instance, Nomad House, Roam, AngkorHub.
These vacation rental industry trends are just a few of those hitting the existing actors. Come back to the blog for find more.