Whether you are a single-property owner, a co-host, or a property manager, chances are pricing right is a tricky subject for you. Keeping pricing dynamic is key to ensuring you are maximizing your bookings, but like any other key business decision, pricing must also be driven by data.
In this edition of our series of reviews of vacation rental data suppliers, we were joined by Oliver Marczynski of PriceLabs to demonstrate basic dashboard customization and its features. You can view our previous reviews of Transparent's Smart Rental PRO, Airbtics, and AirDNA as well.
The PriceLabs dashboard makes pricing recommendations for your short-term rentals based on daily market trends on Airbnb and Booking.com. The tool tracks how demand is changing, which dates or seasons are more popular, and factors in a multitude of parameters to help property owners and managers optimize their pricing strategy.
Video: Smart pricing with different levels of customization using the PriceLabs dynamic pricing tool
Set-it-and-forget-it versus a hands-on approach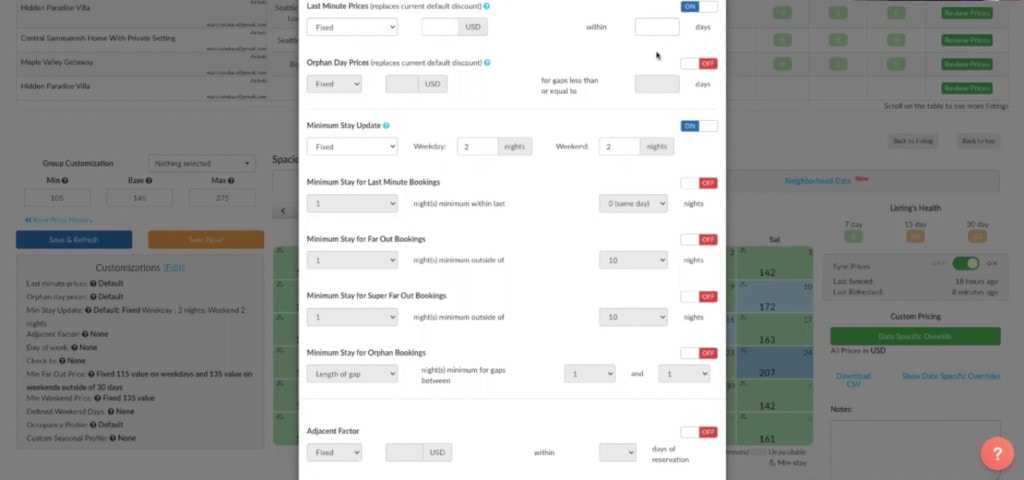 PriceLabs offers complete autonomy to property managers when it comes to defining final pricing structures. The idea is to combine their market intelligence with your personal knowledge of your property and market and various intangibles to formulate a pricing strategy aligned with property managers' goals while also remaining in alignment with the market.
The dashboard, however, is designed to make it just as easy to plug and play. Users can choose their level of customization based on how hands-on they prefer to be.
Bulk adjustments for property managers with large portfolios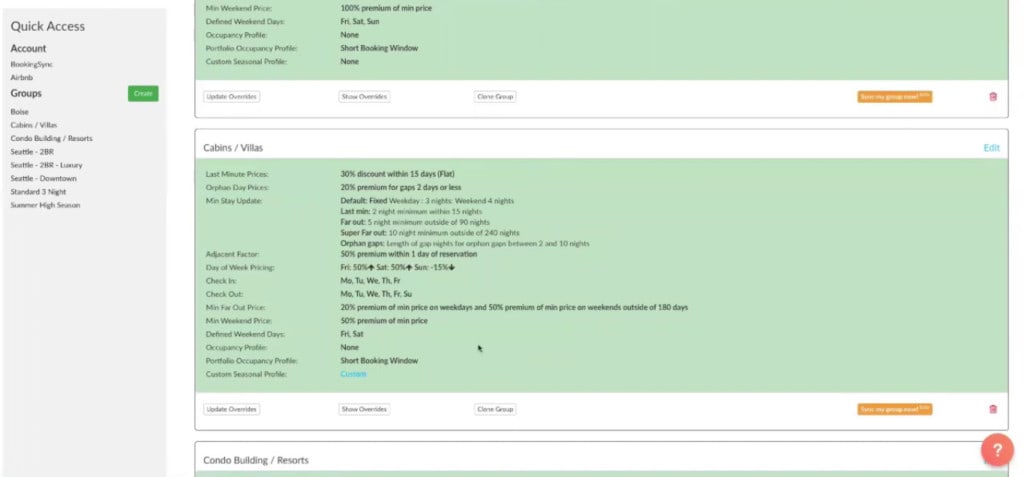 Property managers with a bigger portfolio can use PriceLabs batching capabilities to make bulk adjustments to pricing on a group or account level. This can be quite a time-saver and, combined with the dynamic minimum stays, can increase rental management automation to free up more marketing time.
After all, if you are hoping for your vacation rental business to experience exponential growth, it should not take exponential effort.
Using PriceLabs for investment research
For those looking for only market data minus the pricing optimization, PriceLabs does offer a separate service with market data on booking, occupancy, pricing trends, lead time, etc. If you are looking for investment opportunities, this data can give a much deeper insight into a prospective market or property's profitability.
PriceLabs offers a 30-day free trial on their website. For more questions, email [email protected] or use the live chat/messaging feature available on the website.