From establishing baselines, setting goals, to moving forward, data must inform all business decisions for utmost efficacy. We understand the significance of tracking and reviewing data in growing a vacation rental business, which is why we interview industry data vendors such as AirDNA and Airbtics to help break down their offerings for multi-property owners, property managers, and other stakeholders.
The next edition in our interview series comes by way of Lucy Driver, account manager at Transparent – a data solutions provider based in Madrid. Lucy gives us a walkthrough of Transparent's Smart Rental PRO data dashboard, a market intelligence tool for property managers and beyond.
Video: Using Smart Rental PRO for assessing vacation rental supply, distribution, demand, pricing, and competition
How can I find properties to manage using the supply data dashboard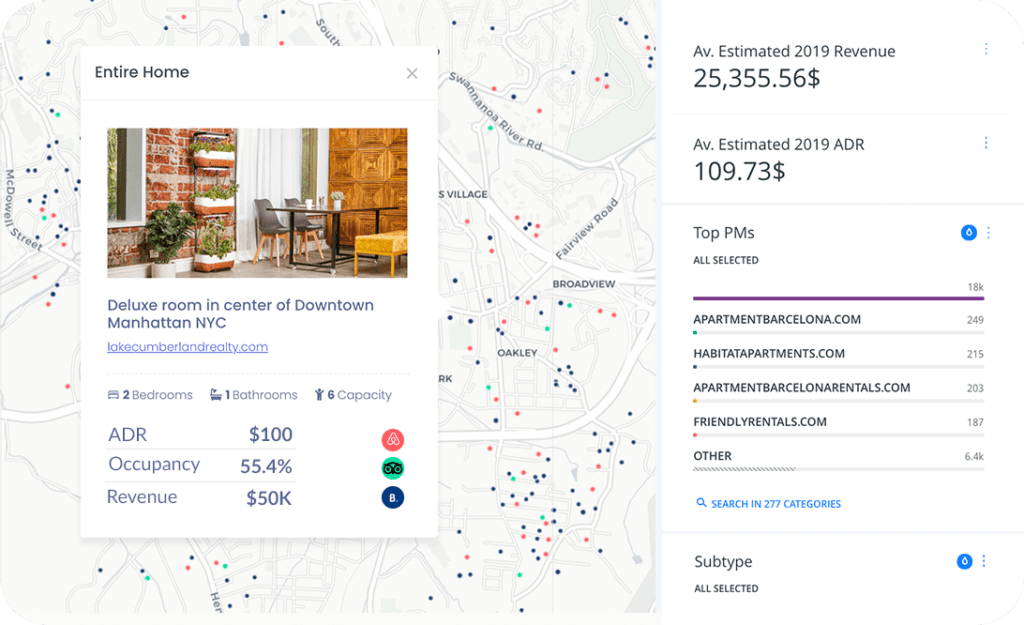 Smart Rental PRO synthesizes data from 40 million Vrbo, Airbnb, Booking.com, and TripAdvisor listings worldwide.
Through the supply data dashboard, users can review data points such as total properties, total capacity, and average estimated avenue for the selected area, down to zip-code level.
You can view host properties, as well single hosts vs. property managers ratio in a given area to identify opportunities for property management. You can also discover existing professional property managers in your area of choice and view how their properties are performing using the projected revenue data.
Find out who your competitors are, how they are performing, and their pricing strategy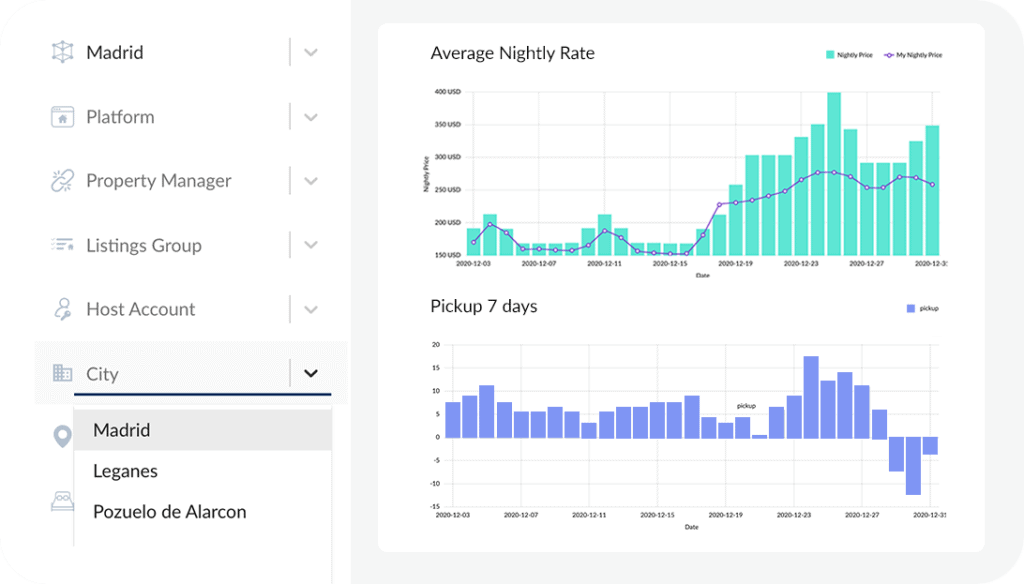 A great feature of this tool is its ability to consolidate diverse data that you may typically acquire from a variety of sources, eliminating fragmentation.
You can view occupancy and pricing data for listings in your area through the rate and demand dashboard. Its property type, capacity, bedroom count, and other filters allow you to ensure that you do not compare apples to oranges. Filtering data by OTA can also help you understand which OTAs are proving most profitable for properties similar to yours.
By providing data from the past and projecting future data, Smart Rental PRO can help facilitate better revenue forecasting. Not only this, but it is also possible for this data to enable partnerships and acquisitions on a much larger scale.
Watch the video for deeper insight into the workings of Transparent's data dashboard for vacation rentals.
To schedule a demo, visit the Transparent website or email Lucy Driver at [email protected]