Which vacation rental owner or manager is a stranger to those all too common requests for late checkouts? There are also plenty of instances where guests happily check out on time but still have hours to kill before they can be on the way to their next destination, but have no idea what to do with their baggage in the meantime, short of lugging it around with them. This is where luggage storage providers step in.
It is a good idea for vacation rental owners and managers to be able to provide luggage storage options, and one such option is Radical Storage. Known previously as Bagbnb, Radical Storage is an extensive network of luggage storage locations that operate at a flat rate and provide inclusive luggage protection.
We interviewed Radical Storage's Global Partnership & Affiliation Manager Fabrizio Quattrini to get more insight into their business.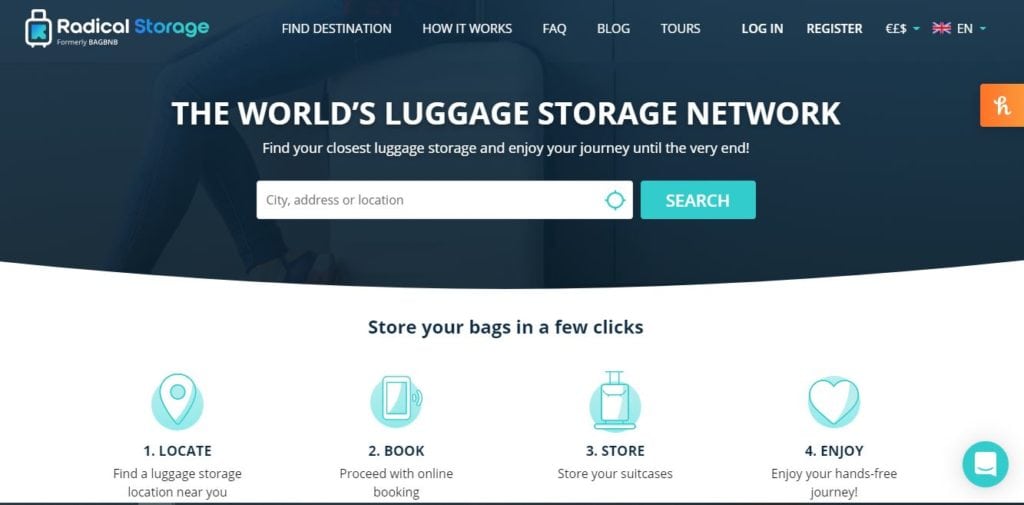 Radical Storage bills itself as the world's luggage storage network. What pains do you solve for the vacation rental industry?
Travelers very often ask to store bags due to early check-in or late check-out. Unfortunately, not all venues have enough space and hosts struggle to find a solution to this need. This may look like a lack of service and results in a frustrating customer experience.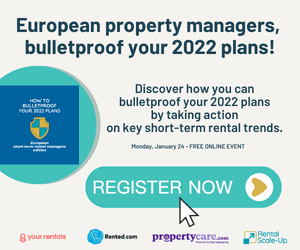 With Radical Storage, customers can be offered a smart service so they can finally enjoy their travel moments to the fullest and, most importantly, be hands-free. Happy customers mean amazing reviews, amazing reviews mean more customers. That's not all, besides this, hosts even unlock a new stream of revenue with our interesting commission plans. It's a win-win situation.
Could you tell us more about your company's background?
Our story began with a well-defined vision: to become the point of reference for those arriving and departing from a city and since the day we were born in 2017, our development has never stopped.

With Bagbnb, we have become a global reference point with 3500 storage points in more than 70 cities and 2 million pieces of luggage stored.

In 2020, as the world looked different than before, we decided it was time to evolve and align our soul with our vision and Bagbnb became Radical. We work every day to offer smart services and solutions that allow travelers to experience stress-free moments.
Tell us about your Angels. Who are they and how do you select them?
Our storage partners are local businesses such as bars, bistros, hotels, and short-term rental properties. They are scouted among hundreds of potential partners and just a few of them are selected to become our Angels.
Radical Storage is a European company with a global footprint. What does it take to grow a worldwide luggage network?
It is a never-ending working process. The last city added marks just a step towards the next one. It is not only a matter of vision or strategy, but also of analyzing data, understanding and anticipating travel trends, and last but not least, ambitious counterbalancing.
How will you participate in VRWS 2021 in Annecy, France?
We will be at the VRWS with a stand where we welcome anyone interested in finding solutions to simplify the way their customers travel, to offer a smart product for hands-free travel moments.
You will also be able to find the Radical Storage team at the Vacation Rental World Summit in Annecy, France, this year. Buy your tickets here and get 50% off.