Catherine Powell, Airbnb's Global Head of Hosting, has started posting a series of videos aimed at Airbnb hosts. She wants to demonstrate transparency and action. In her previous video, she said that during the first weeks of the pandemic many decisions had been taken without consulting hosts. She was probably referring to the massive forced cancellations and refunds that hosts suffered, due to the blanket use of Airbnb's extenuating circumstances clause, in March and April 2020.
She's now sharing more about how Airbnb's business is rebounding
In the same video, she also shared that Airbnb's customer service was understaffed in August, as the company had to let go of many service agents while bookings rebounded unexpectedly for the summer. She promised to come back with concrete measures to remedy the situation. It is what she's trying to do in this new video when she asks Tara Bunch, Airbnb's new Head of Global Operations to give more details about the plan to improve Airbnb's guest and host customer support.
Millions of Airbnb guests opted for vacation rentals to local getaways
Bookings are happening: Since the pandemic began millions of new guests from over 200 countries on every continent have booked with hosts on Airbnb
Local getaways in vacation rentals: These guests are looking for local escapes that are private and socially distanced, and they're choosing Airbnb where many of them would have turned to hotels in the past.
Longer-term and monthly stays, a new source of reservations ("Living on Airbnb")
People are starting to live on Airbnb for one or two months at a time when work and school are more flexible for millions of people.
Travel is no longer just tourism. It's about remote work, remote schooling, and other new reasons to book a short-term rental. People are starting to live on Airbnb for one or two months at a time when work and school are more flexible for millions of people.
Since the start of COVID-19, guest reviews in the US mentioning "remote working" or "work remotely" have nearly tripled from the same period.
As a side note, she mentioned that family travel with pets. So, searches for pet-friendly airbnbs have also been on the rise.
Customer service update: More staff hired, dedicated line for Super Hosts, late payments resolution
Catherine Powell acknowledged that the state of Airbnb's customer service had been the biggest frustration for hosts.
She talked with Tara Bunch shared that Airbnb had re-hired CS support reps, after laying off 50% of them in April. From a low of 5,000, CS agents should number again 8,000 by November 2020.
Catherine Powell also mentions that some hosts had complained about late payments. Tara Bunch explained some payments may delayed (e.g. high transition threshold for longer stays) and why some payment-related messages may have not been seen by Airbnb hosts. She also mentioned technical issues in July that hit payment processing.
Catherine Powell – Airbnb Hosts Update (full transcription)
Catherine Powell: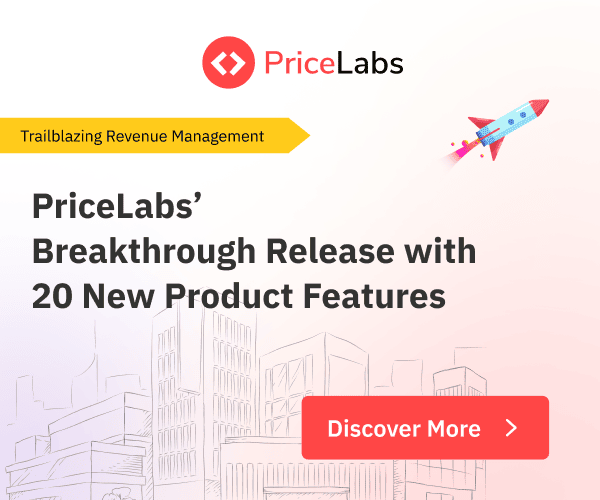 Transparency and action
Hi everyone. It's Catherine, I'm back with my third video. And for those of you who don't know me, I'm Airbnb's Global Head of Hosting. My role is to help rebuild Airbnb's business, returning to a closer, more collaborative relationship with our community. It's been a pleasure to meet with many of you in our recent workshops. They've been an opportunity for me to learn as well as to see you face to face, even if not in person. And I continue to read all your comments and your feedback. I know you want transparency and you want action. And I know these videos alone won't do this, but I hope what they do is show you that we're listening. We're making changes and sharing with you. How and why we're making them today. I want to spend most of the time on customer support. But before that, many of you been asking, how our business is doing.
Guests are booking on Airbnb
Well, I've got some good news to share with you. Since the pandemic began millions of new guests from over 200 countries on every continent, but Antarctica, have booked with hosts on Airbnb. Thank you for welcoming them.
These guests are looking for local escapes that are private and socially distanced, and they're choosing Airbnb where many of them would have turned to hotels in the past.
Longer-term and monthly stays, a new source of reservations ("Living on Airbnb")
Now I know bookings are still down for some of you, but we're seeing some new trends. And one of the most interesting is that people are starting to live on Airbnb for one or two months at a time when work and school are more flexible for millions of people. And this is creating new opportunities. Since the start of COVID-19, guest reviews in the US mentioning "remote working" or "work remotely" have nearly tripled from the same period. Last year, people might be able to book accommodations on other platforms, but they can now live in Airbnb homes.
Thanks to you, travel is no longer just tourism. It's about remote work. Remote schooling longer stays with family and friends, travel, living, learning, and working are all blurring. This could create opportunities for many of you, and we want to help you best position yourselves for it.
We have a great deal of insight, like how guests are filtering and what they're booking, which shows you just how travel is changing. So let me give you an example. I mentioned longer-term stays. These are getting booked more because families are much more flexible with schools and work online.
Many families have pets. And so we've seen pet-friendly homes being searched and booked much more often. And we share this insight with you.
Now. I know not every recommendation is right for everyone. I recently spoke with a host named Tim who has four large dogs. And the last thing he wants is more pets. And that is totally understandable. These insights are to help you make decisions that are relevant to you. A host, I previously mentioned a new tab in the dashboard for home hosts called opportunities. And this also offers real-time insights and recommendations for your area. We have more like these coming soon.
Customer Service update for Airbnb hosts
Catherine Powell:
Let's talk about customer service. This is the biggest frustration I'm hearing from all of you. And so I wanted to give you more detail and insight. And so I've invited a special guest to join me. Tara bunch recently joined Airbnb as our global head of operations.
Tara Bunch:
Tara, welcome. Hi Catherine. Thanks for having me
Catherine Powell:
Don't thank me yet. I am often on the receiving end of host frustration. And today I'm delighted to share that hot seat with you, but let's start with an easy one. Maybe you could tell us a little bit about your background and your role at that.
Tara Bunch:
You bet. Um, I came to Airbnb about three months ago from Apple, where I was the vice president of Apple care for eight years. AppleCare is the organization at Apple that takes care of all, uh, Apple customers with all their service and support types of questions and issues. And now in my role at Airbnb, I oversee customer service, payments, trust, and safety, like party policies and guest standards. So I guess we have a lot to talk about we do.
Catherine Powell:
To start with customer service.
Massively re-hiring Airbnb support reps (+3,000)
Tara Bunch:
What's happened yeah, a lot. It's been a really tough period of time. It's impacted hosts. It's impacted guests and it's impacted our teams. The pandemic hit our business and, you know, just like our hosts.
And we had to reduce our staff size by 50% and, to make matters worse, many of our teammates had to shift their entire work environments from their offices or contact centers to a home environment.
And so it took a while to really get that set up to a level where we were able to deliver the same level of service, that we were able to do before then the business came back and came back much faster than we expected. In addition to more bookings, we also had higher cancellation rates due to all the changing travel restrictions. And so the combination of all those things, we ended up with a lot more questions, that people had that we were able to handle. And so that's really been my biggest focus area since joining Airbnb is to really fix that situation.
Catherine Powell:
And so how are you trying to fix it? I mean, can you, can you be specific with us?
Tara Bunch:
Yeah. We're putting a ton of effort into growing our teams after our staffing reductions, we were at about 5,000 support reps globally, and now we're on a path to ramp up to 8,000 by early November, we're hiring about 200 new support reps a week, and we're now close to 6,000 and we're seeing our service levels improve in every language every week.
Prioritizing calls about booking staying within 72 hours
So we're on a good trend and we expect by the end of September, we'll be able to handle most phone calls. And under two minutes in the meantime, we're also prioritizing the most urgent issues, hosts and guests with bookings within 72 hours are getting priority, phone support. And that way we're making sure that we respond to the most urgent issues and emergencies more quickly. And I know 72 hours, it isn't perfect, but we're trying to really prioritize people who need something in a really timely way. And that are either about to take a trip or on a trip
Catherine Powell:
On that point 72 hours. I have heard from hosts that while they appreciate 72 hours, some of them need help, you know, outside of that, maybe five days before. So w what, what do we do for those hosts?
Priority access for SuperHosts is restored
Tara Bunch:
Yeah, if you're outside of 72 hours, you'll be redirected to our messaging system and we still have some delays there too due to the backlog, but we're getting through it and reducing the backlog every week, we should be back to full strength by the end of September. And we plan to remove the 72-hour window at that time. And for our SuperHosts, we restored priority access for all Superhosts this week. So you'll always be able to get priority access to our phones.
Faster response time for Airbnb safety issues
Catherine Powell:
That's great for, for the Superhosts. So I've heard from hosts, they have an emergency, and they've complained that they cannot get through quickly enough when they have an emergency. What are we doing for hosts with emergencies?
Tara Bunch:
If you have an urgent safety issue, our response times are really fast. We typically respond in 30 seconds or less. We've made sure our teams who deal with emergencies are unaffected and ready to help with any safety issues. We also search our messaging threads in our channels to catch any issues that maybe got lost in the queue. And we make sure to flag those and get them to the right channel as quickly as possible channels like chat, for example.
Catherine Powell:
So can I just push on this a little bit? I am hearing from hosts that they have an emergency, but they can't get through. I mean, how can you just explain a little bit more on that?
Tara Bunch:
Well, emergencies are different from one person to another. It's possible that you have something that's urgent, but it's not an emergency or a safety issue. And that's why we're With emergencies?, since they're generally more urgent, or if you have a safety issue it's typically happening while you're on the trip. So we feel like we're able to catch most of those types of truly emergency safety-related issues. I know in some cases there are cases, there are situations where someone is four to five days out and there's something urgent. Um, and again, that's why we're augmenting our phone with chat. Okay.
Expanding live chat support, in multiple languages
Catherine Powell:
So chat, can you tell me a little bit more about chat, why people have to wait for chat as well
Tara Bunch:
Is a great channel that we've been working on over the past year, and you'll get a response in chat in about two minutes. On average, we've expanded our hours of operation for chat in several languages, English, Spanish, Portuguese, and Mandarin. And we're continuing to build out more capability there. So, yeah.
Catherine Powell:
Tar last thing before you go, can we, can we chat quickly about payments? It's so critical. If a host doesn't receive a payment and I have heard from some hosts who had delayed payments, can you just share a little bit of detail of what's what's happening there?
Tara Bunch:
You bet. There, there are no community-wide delays in payments, but there are a few reasons payments could be delayed for someone. First, we need to verify hosts, identities before certain types of payments go out to make sure that it's the right account and to minimize fraud. So here, here are a few examples.
If you're a new host, we need to make sure that you are who you say you are before we make that very first payment. And for some payments, we do another verification if it hits a certain threshold. So people are booking longer stays as we've seen. And so many of you are hitting this threshold a little bit more quickly, and these cases, sometimes we send a message to verify information with you, which can delay your payout.
Catherine Powell:
Yeah. I know from some of the, the cases that I've looked into, the host, hasn't seen the message. I mean, they can miss those. Yeah.
Tara Bunch:
Yeah. That's totally true. Hosts can miss these messages in their dashboard, for example, or sometimes the emails can go to a junk folder.
And so I always tell people if you've had a delay in a payment that you were expecting, go and check your dashboard or check your junk folder, just to make sure you haven't missed something.
And if you do get a message like this from us, respond quickly, log into your account and verify the information and we'll get your payment right to you.
And have there been any other issues we do occasionally have technical issues like the one we had in July that affected some of you for a few days, we identified the problem and we quickly resolved it, but I know even a day or two is too much. And so our teams have gone back understood what happened and they've put additional monitoring in place. So we can catch that in the future before it impacts our hosts.
All that said, I know that the combination of having a, an issue like that, and also not being able to get through on our phone lines probably added even more frustration to the situation. But again, that's why I'm really, really focused on getting our customer service organization back to the level of capacity that we needed to be.
Catherine Powell:
Thanks, Tara. And is there any, anything else you want to share before?
Tara Bunch:
Cool. Before you leave us with just like you were talking about earlier, how Airbnb is creating these incredible opportunities for families, uh, to travel and, uh, spend time together and go on adventures together and have all new experiences. Um, my family experienced the same thing this summer, uh, early on, I was doing a long road trip from Los Angeles to Texas to visit family. It was in April, May, kind of right in the middle of, of all of the COVID, um, uh, restrictions. And there were no hotels open, uh, no restaurants, and we just packed our bags and stayed in Airbnbs along the way. And it was really a terrific experience for our family. It was the first time I had driven across the country. Um, and it was really, it was really special and our hosts made it so much more special.
We felt so safe and at home and well cared for, and, you know, and for all those reasons, um, all of the incredible, um, magic that hosts bring to the Airbnb experience, I want to do my part to really get, um, support for our host community back to where it should be, where it's truly a differentiator and not a distraction. And I just want to thank all the hosts out there for your patience as we work through this. And , look forward to doing a great job for you in the future.
Catherine Powell:
Tara, thank you. And I know our host will really appreciate you joining and sharing more insight, and I will be continuing to grill you for updates.
Tara Bunch:
I look forward to it Catherine, anytime.
Airbnb Hosts, keep sharing your feedback
Catherine Powell:
Thanks Tara. I want to finish with one last thought over the last few weeks, you've escalated a lot to me and shared your pain points. Please keep doing it. It makes me better at my job to know what you're thinking about and what we can do better. I won't be able to solve every problem, but we will. We are making changes to how we work together. I'm on the community center at Catherine Powell. And if I can't answer all of your questions or comments, I'll make sure someone on our team does. Please take care of yourselves and your loved ones. And I look forward to seeing you in a few weeks.