The European holiday rental industry counts major actors that get less exposure than their US vacation rental counterparts, such as Vacasa and Evolve. Some giants may be stronger in some countries than others, resulting in no pan-European coverage. Another reason is that these European giants, such as Awaze, HHD Group, and OYO Vacation Homes trade under names different from their well-known consumer brands (e.g., Novasol, Hoseasons, Interhome, and Belvilla). Let's see who's who.
Awaze: cottages.com, Hoseasons, James Villa Holidays, Landal GreenParks, and Novasol.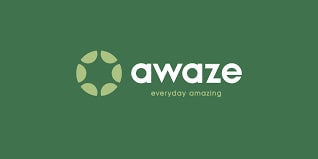 The Awaze group represents 110,00+ listings and 4,800+ employees in 36 countries. Awaze properties welcome 3 million holidaymakers yearly (2019 figure).
In February 2017, the American-based travel group Wyndham Worldwide sold its European vacation rental companies to Platinum Equity for $1.3 billion. This European group was then rebranded into Awaze in 2018. For instance, to the question "Who owns Hoseasons?", the answer is Awaze.
Among the Awaze brands, you can find familiar self-catering accommodation names such as:
cottages.com: over 21,000 holiday homes across the UK and Europe
Hoseasons: over 31,000 self-catering places to stay in the UK and Europe
James Villa Holidays: Over 3,000 villas and apartments across 60 destinations
Landal: Over 90 holiday resorts in 9 European countries
Novasol: Over 43,000 holiday homes and villas in Europe (how many countries does Novasol operate in? The answer is 19 countries in Europe).
HHD Group: Interchalet, Interhome, and Vacando

While Awaze is quite a whimsical name, Swiss-based HHD Group went for something more-straightforward: HHD stands for Holiday Home Division.
The HHD Group represents 40,000 properties, belonging to 30,000 private owners, in 28 countries. It has 650 employees across 13 countries.
HHD Group's brands are:
Interchalet: Based in Freiburg im Breisgau and founded in 1974, is a market leader in Germany. The company offers a high-quality portfolio, ranging from country homes in Italy to chalets in the Austrian Alps and cabins in Scandinavia.
Interhome: A Swiss holiday home specialist and headquartered in Zurich. 15 national offices across Europe and sales representations in countries such as the US, India & Australia.
Vacando: Online aggregator which offers around 100,000 holiday homes.
OYO Vacation Homes: OYO Home, Belvilla, DanCenter, Danland, and Traum-Ferienwohnungen

Indian hospitality group OYO acquired European vacation rental company @Leisure in 2019. The Leisure Group's brands completed the nascent OYO Home offering. In 2020, OYO Vacation Homes further added around 17,000 units to its existing portfolio by purchasing TUI Holiday Homes.
OYO Vacation Homes counts more than 140,000+ holiday homes, belonging to 50.000+ homeowners in 70 countries.
Here are the brands that make up OYO Vacation Homes:
TUI Ferienhaus: offers more than 15,000 vacation homes and apartments in attractive holiday destinations such as Germany, Italy, France, Holland, Croatia, Norway, Austria, and Sweden.
Traum-Ferienwohnungen: Online booking site with over 98.000+ vacation rentals
Belvilla: The market leader in the Benelux is active throughout almost all of Europe and has over 40 years of experience.
DanCenter: All 8.000 vacation rentals are located throughout Scandinavia and in the northern part of Germany.

Danland: All 2.000 vacation park homes are located throughout Denmark.
Admiral Strand Feriehuse: 700 vacation rentals along the Danish North Sea coast. Together with Danland part of DanCenter A/S.

Aan Zee: Portfolio includes 1.000 vacation rentals, of which most are coastal homes.
VillaXL: has approximately 1.200 vacation rentals in its portfolio, more than 50% are group homes.
Topic Travel: Focused on the top segment of the market offering over 8.000 vacation rentals in 7 European countries.
Ardennes Relais: The Ardennes expert offering approximately 1.300 vacation rentals to choose from.
What's in a name? Ask Wyndham Destinations, which is becoming Travel + Leisure Co.

While some holding corporations are happy to carry names with low public recognition, others decide to rebrand themselves with a very well-know name.
For instance, Wyndham Destinations has just acquired popular travel publication Travel + Leisure from Meredith Corporation. Wyndham Destinations is a timeshare company that's run separately from Wyndham Hotels & Resorts.
Wyndham Destinations, which operates hundreds of timeshare resorts, acquired Travel + Leisure magazine, for $100 million, from media company Meredith Corp. Wyndham Destinations will become Travel + Leisure Co. in February 2021. Meredith will continue to publish the magazine under a 30-year licensing agreement
The Airbnb IPO has shows that investors care about a hot brand. How about "unlocking value" by rebranding Awaze into Condé Nast Traveller Rentals or the HHD Group into GEO Magazine Rentals?