At RentalScaleUp.com, we are pleased to bring you a very interesting interview with Romain Giacalone, a multi-talented short-term rental consultant. Romain has wide-ranging experience with channel manager BookingSync, dynamic pricing tool PriceLabs, and check-in solution Nuki.
His in-depth knowledge of the short-term rental industry puts Romain in an advantaged position to evaluate what steps should short-term rental software solutions and industry vendors take to transform their business and become the next generation of solutions like Ciirus, Kigo, Smartbnb, or Lodgify.
Video: Vacation rental expert Romain Giacalone on helping short-term rental vendors
Issues in targeting remote markets
Many industry vendors that offer short-term rental software, such as channel management (BookingSync), dynamic pricing tools (PriceLabs), or check-in solutions (Nuki) usually start in a single territory. Once their products (or services) begin to gain traction in the home market, they want to expand internationally.
Very often, the process of attracting new foreign customers and adjusting to the preferences of local markets can be a major obstacle in the process of successful international expansion, especially for US-based companies.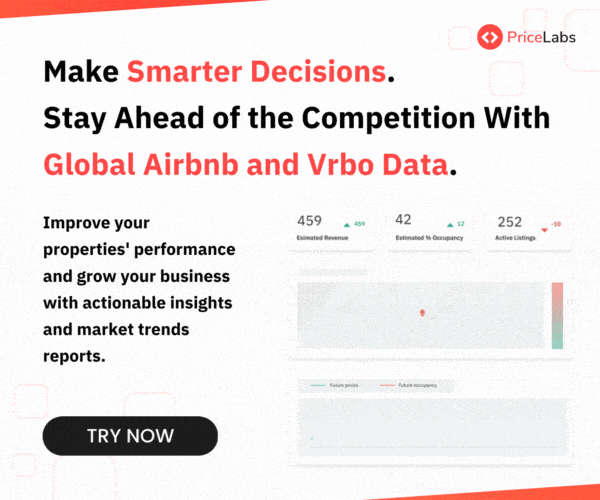 In Romain's experience, tending to new international markets can be very tricky, and here's why. "It is very complicated for them because most of these companies, the way they try to target people and to talk to new customers, is to go to events and to showcase their products. And we see that going to events is particularly complicated right now".
According to Romain, some of these companies "will have a website translated in the language of each country that they target, but it's not that common". Instead, he suggests that "this kind of approach to have someone inside of the country is something very helpful and very important because there are a lot of issues that need to be addressed".
Romain gives a very interesting and relevant example regarding PriceLabs, a data-driven dynamic pricing tool for Airbnb and vacation rentals. "Let's talk about PriceLabs, they are based in Chicago, in the US. If you want to target people in France, or if you want to do an online demo or a meeting for the sales job and process, then you have an issue with the time zone and you have the language".
"So it's very, very complicated to be able to have a proper discussion with people at the normal hour", notes Romain. And these issues are not unique to the French market. According to Romain, communicating in English is a challenge present in the Italian, Spanish, and French markets.
Romain holds that companies can't expect their customers to change. Instead, he suggests that the companies are the ones that need to adapt. "You need to be very close to the customer, to the leads. So I think that's very useful. It's a very different approach to work with someone for the business, which is locally based and even better if that person is already in the industry and understands the business".
Biggest mistakes that industry vendors make when they approach property managers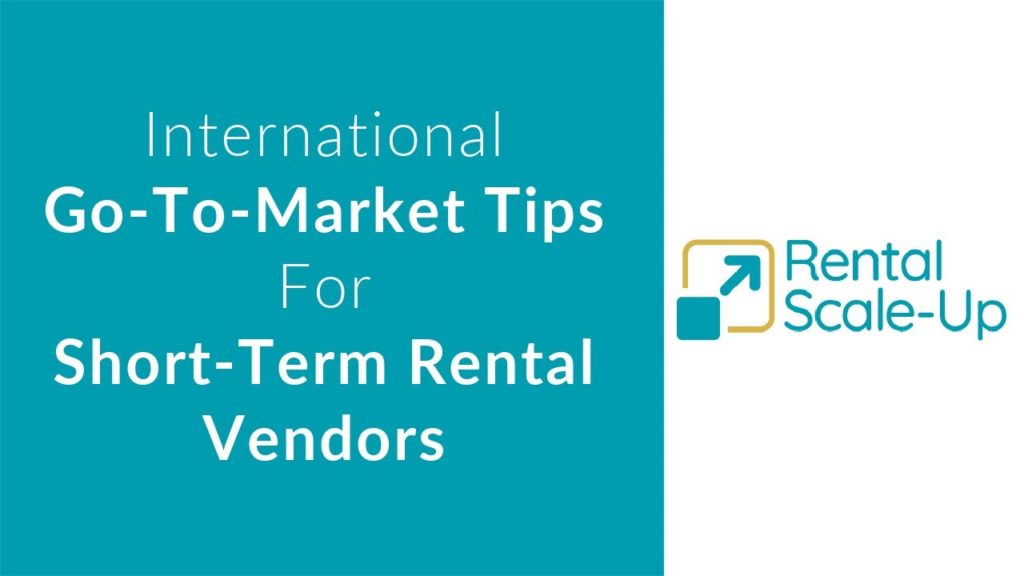 Old-school marketing
Drawing from his experience working in the corporate world, Romain sees industry vendors' marketing efforts as the weakest link in their approach to acquiring new customers and conquering new markets. "To me, the marketing of these companies seems very classic", he explains.
"Companies tend to focus too much on the common things, like doing social media, and doing webinars". According to Romain, industry vendors in the short-term rental industry focus too much on the product. "They are always talking about their products. Look at our product, look how beautiful our product is", he adds.
However, according to Romain, vacation rental software vendors can improve the outcome of reaching out to new customers, if they focus more on customers' problems and less on their own products.
An outdated approach to sales teams
Romain also believes that short-term rental industry vendors practice an old-fashioned approach when it comes to their sales efforts. He thinks that vendors must have experienced sales teams with industry-specific knowledge and experience. However, staffing such teams can be difficult or even impossible for some companies. Romain's suggestion to those companies is to hire one knowledgeable team member who could then train others. Even if that can't be achieved, there are alternatives.
"If your company offers dynamic pricing or a channel manager solution, then, the chances are that you are talking with property owners and managers every day". For Romain, these relationships can be beneficial to short-term rental industry vendors when they try to bring in expertise in their sales teams.
"Companies should consider asking their existing customers if they would be interested in training their sales team or to work with them. They should ask customers to explain their daily business and to discuss the problems that they deal with every day", adds Romain.
Customer relationship manager
Once a sale is concluded, a new relationship between the customer and a vendor emerges. Vacation rental technology vendors that strive to expand and scale their business must find a way to keep the conversation going with customers.
And when it comes to sparking conversation, companies can use something as simple as Facebook.