Whether you're a veteran property manager or just starting out, perhaps you've noticed the vast number of short-term rental software tools that you can use to optimize, streamline, or automate your business. A simple Google search will turn up hundreds of results for property management systems, channel managers, guest communication tools, and more. What benefits do the different types of software provide? What does your business need?
In this article, we'll walk you through the main categories of vacation rental software and explain the differences between each. By the end of this post, you should be able to make more informed decisions about the software you use for your short-term rental business.
Vacation Rental Software Category #1: Property management systems
One of the most useful types of vacation rental software is the property management system. The aim of this category of software is to centralize all of the information related to the day-to-day operations of your properties. A property management system contains a calendar where you can see and manage your rates and reservations, a database of your guests, and usually a booking engine that allows you to accept direct reservations on your own website. Many property management systems also have embedded channel management capabilities, which we'll discuss next.
Popular property management systems include Guesty, Lodgify, and Ciirus.
Vacation Rental Software Category #2: Channel managers
The purpose of a channel manager is to connect your property to various booking sites or online travel agencies, like Airbnb and Booking.com. A channel manager pushes your rates, inventory, and, in some cases, content to the online travel agencies, then imports reservations made on those sites. Some property management systems include channel management functionality, so the information on your PMS calendar flows directly to your connected OTAs. Other systems work with an external channel manager, so the flow of information goes from the PMS to the channel manager to the booking site, then reservations flow back through the channel manager to your PMS.
Property management systems like BookingSync and iGMS have channel management functions, while Rentals United is a third-party channel manager.
Vacation Rental Software Category #3: Dynamic pricing tools
How can you ensure your vacation rental is always selling competitive rates? You could either spend hours monitoring similar properties and updating your own rates accordingly, or you could use a dynamic pricing tool to automate the rate setting process. These systems constantly analyze rates, demand, and market trends, and they make tailored rate recommendations for your property that their algorithms predict will lead to more bookings. Using factors like location, number of bedrooms, and historical rates, they automatically adjust your rates up and down to maximize occupancy and revenue.
The most popular vacation rental dynamic pricing tools are Beyond Pricing, PriceLabs, and Wheelhouse.
Vacation Rental Software Category #4: Guest communication software
After you've connected to your channels and set competitive prices, you'll need to communicate with your guests to ensure a seamless experience. Sending emails and responding to messages manually is time consuming, so guest communication software can help add efficiency and automation to your communication process. Guest communication software includes automated message templates, digital house manuals, text messaging systems, contracting and ID verification tools, and even automated response systems that use AI to answer guest questions on your behalf.
Some popular guest communication tools include Hostfully (guestbooks) and Smartbnb (messaging).
Vacation Rental Software Category #5: On-property software
In addition to software that helps with marketing and reservations, property managers can benefit from on-property software that enhances the guest experience. This category of software can also be helpful to property managers who manage properties remotely. Many types of on-property software are available: noise monitors that let you know when noise reaches above a certain threshold, smoke detectors that alert you immediately, climate control systems that you can control via an app, and keyless entry systems that make contactless check-in a breeze.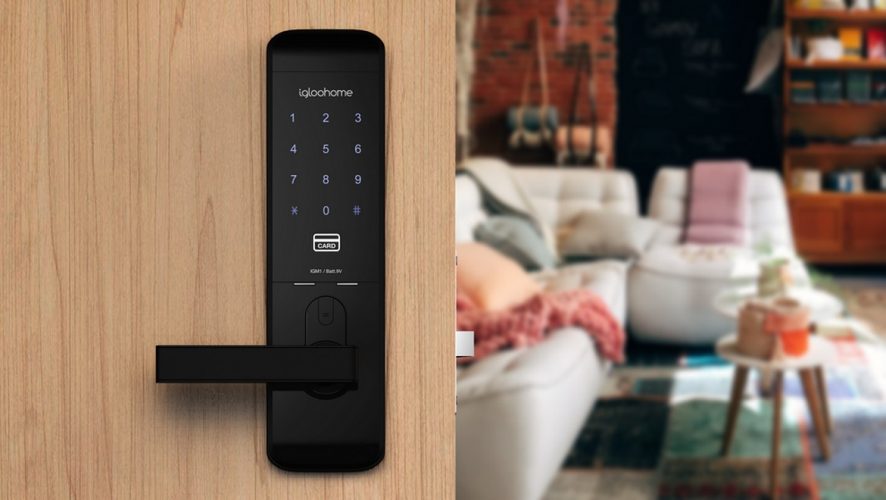 Innovative companies in the on-property software space include NoiseAware, igloohome, and RemoteLock.
How does software help you run your vacation rental business? Are there any great software providers you recommend? We'd love to hear from you.