If you are French or a Western European traveller, you may have met the word "gîte" before. It is a self-catering holiday cottage, 80% of the time located in a French rural area. It can be everything from an ancient barn, a newish chalet, up to a decent villa.
If you have in mind the types of properties that Airbnb has been promoting since mid-2020 (rural getaways, cabins, treehouses, barns, etc.), you get the idea of what Gîtes de France is about. This brand was almighty in non-urban areas until the rise of Vrbo and especially Airbnb. Gradually, Gîtes de France started losing its lustre, compared with tech-savvy Airbnb. Yet, the COVID-19 crisis led a new generation of French and European travellers to rediscover Gîtes de France.
Gîtes de France is a unique beast. It is, at the same time,
a holiday rental brand,
a ranking system based on an in-person inspection and certification process,
a label endorsed by the French Ministry of Tourism,
a marketing machine with local branches and staff in all of France's 101 départements (local counties).
What are Gîtes de France's strengths?
The first generations of Gites de France owners have been traditionally loyal and even exclusive to the network. New owners are a bit more tempted to list their Gites de France-labeled property on other channels, such as Airbnb, Abritel (Vrbo's French subsidiary), and Le Bon Coin (a powerful classifieds website).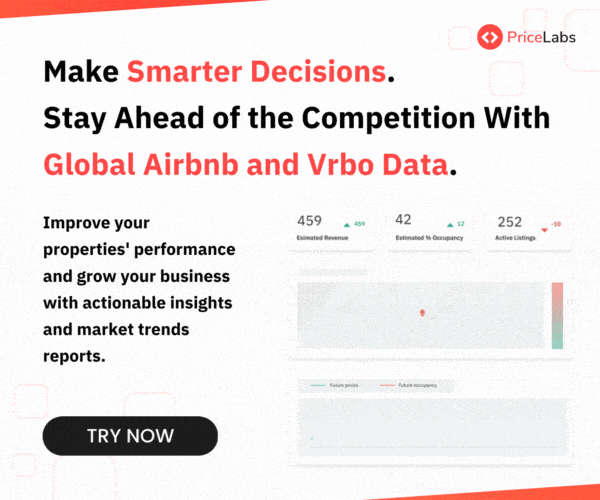 Yet, Gites de France is bringing in results:
48,030 gîtes,
82% of which are located in rural areas,
average rental period: 16.9 weeks per year
average occupancy rate over the year (number of weeks rented/opening period): 40.9%
Note the Gîtes de France also boasts 9,690 guest houses (chambres d'hôtes), making up 26,807 guest rooms and 1,550 gîtes for groups.
It is an old and strong brand:
Airbnb is 13 years old, Vrbo is 26, while the Gites de France brand is 70 years old.

It is a stronghold in the French countryside, created after World War Two by a senator (a member of the upper house of the French Parliament). Long before Brian Chesky, senator Emile Aubert had the idea of attracting city dwellers to rural areas, in order to support the local economy. As French farmers and villagers went departing en masse to work in cities, he was worried that France's rural heritage, made of thousands of ancient farms, barns, and buildings would start crumbling and disappear. To this day, Gîtes de France sees preserving buildings and landscapes as part of its mission.
Gîtes expanded to all French départements, supported by local authorities, especially in rural and mountain areas.
It has an established certification programme, with an official ranking recognized by the French Ministry of Tourism:

All holiday cottages are inspected by local Gîtes de France (GdF) staff
All properties go through a star-like ranking, from 1 to 5 épis ("épi" means "ear of maize/corn", a tribute to the brand's rural roots), based on a national charter,
Each address is carefully visited, controlled and audited by GdF's teams on the ground,
To maintain consistency, all descriptions are written by GdF and not by the property owners,
Hosts must personally welcome holiday makers (the task can be delegated to someone else, but an in-person welcome is a must. No anonymous door code).
It is a marketing and distribution service:

Properties that make it into the programme must then display the label and ranking on their façade or entrance, which promotes both the property and the Gites de France network.
In almost each département, local staff offer a call center / booking service, and some destinations even have local Gîtes de France offices. On a national level, the federation of Gîtes de France powers a website which centralizes the supply from all local départements;
Local offices offer an array of services to property owners:

pricing advice,
planning and financing,
decoration advice.
Gîtes de France's annual fee is around €350. Direct bookings are commission-free, while bookings made through the website or the call centre have a 15% commission.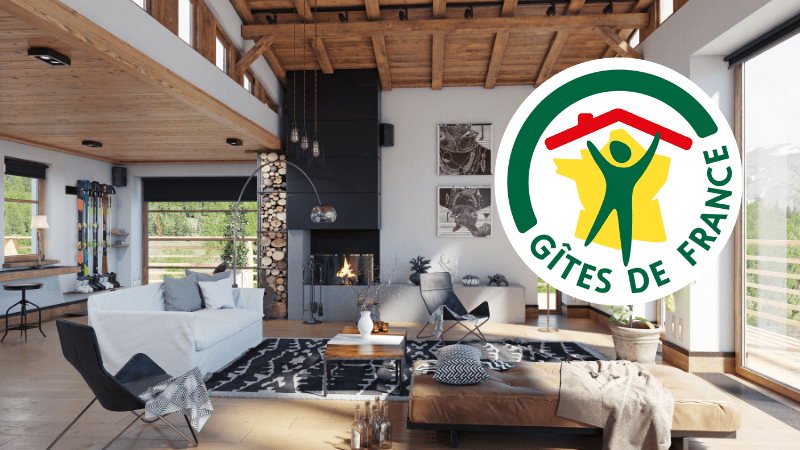 What are Gîtes de France's weaknesses?
Some of the brand's original strengths have turned into weaknesses in the 2010s and 2020s:
While it is a national brand, under a national federation, it counts close to 100 local branches. Each of them can run its commercial activities independently from others. It makes it hard to align all branches to conduct drastic changes, such as picking a common channel manager or changing standards fast. Gîtes de France's way of functioning can be explained by its political origins. Just as French senators represent the 101 départments of France, Gîtes de France has a very decentralized, granular and sometimes parochial management.
Some owners have been around for 20, 30, or more years. It can be complicated for them to understand new trends (e.g. remote working and the need for high-speed internet). For some of them, renovation may just be too high a capital expenditure.
Host expectations are sometimes old-fashioned, such as asking guests to bring their own linens and towels. This very quirky French of doing things doing run well with international tourists who have better things to pack in their suitcases.
Airbnb and Vrbo have gone after this attractive supply. For instance, Airbnb has created partnerships with local rural actors (e.g. French association of mayors of rural villages, French associations of farmers) to help develop tourism in farms, bypassing Gites de France in its stronghold. For instance, through the Tous à la Ferme initiative, Airbnb and Bienvenue à la ferme join forces with MiiMOSA to launch a call for projects in order to support farmers in their agritourism projects. Farmers can go on the website tousalaferme.com and propose a project of welcome to the farm: stay on a farm, experience or discovery around the farm, etc.. They will then be accompanied by the MiiMOSA teams to launch a participative financing campaign before October 1st 2021.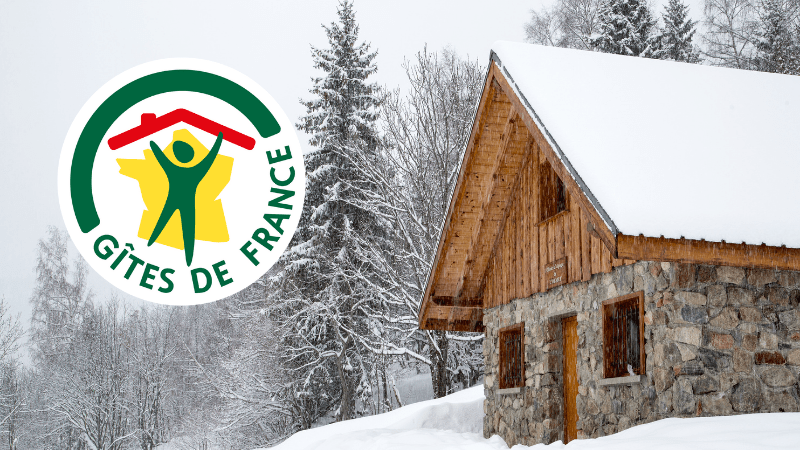 How are local Gîtes de France teams conducting change? The Alpes-Maritimes example.
Rental Scale-Up talked with Sébastien Emonet, Directeur Général for Gîtes de France in the Alpes-Maritimes territory.
Sébastien wants to drive change, in a départment which:
Alpes-Maritimes is on the smaller side Gîtes de France territories, with 450 properties at the moment. The federation's strongholds are in regions such as the island of Corsica and the Bretagne département of Finistère
Alples-Maritimes is a very diverse region, with cities such as Nice and part of the French Riveria (e.g. Cannes and Antibes), on one side, and Alpine villages and ski resorts such as Isola 2000, on the other side
Sébastien says that Alples-Maritimes boasts both the cheapest and the most expensive gîtes in France (Villa St Barth in Cannes).
Sébastien says that Gites de France has really two types of owners:
Old school: People who started 20 to 30 years ago, do it to keep a property in the family, and want to meet people
New type: People who are investors, who create or refurbish investing in 2 or 3 gîtes at the same time
His mission:
Rejuvenate the brand. Even in France, people have started saying that "I've booked an airbnb". They used to say "I booked a gite". Just like Airbnb, Gîtes' brand was so strong that the word gite defined all countryside self catering holiday cottages in France.
Increase the number of properties in his territory
Impact of the COVID-19 pandemic:
Summer 2021 was good season, with the same numbers as in 2019. Yet, June was super soft, which means that Juy and August 2021 were record-breaking. 
Before COVID-19, Gîtes de France's supply was seen as too much non-urban, countryside, gree. Yet, it was exactly what people wanted after the multiple lockdowns (e.g. France's last lockdown was from April to May 2021, with people not able to travel more than 10 km away from their homes).
Overall, Gîtes de France is a powerful actor, whose strengths can also be weaknesses. Local teams can convince hosts to opt for the Gites de France label, as it is seen as a widely-known quality label. Even new hosts tend to list their place on multiple channels, the Gîtes de France certification still brings in value, conversion, and higher pricing.