Get actionable insights for your vacation rental business by subscribing to the Rental Scale-Up Youtube channel. As some of you may prefer videos to articles, we have created this channel to deliver product reviews, exclusive interviews, and tips & tricks to increase your bookings, save you time, and help reduce your expenses.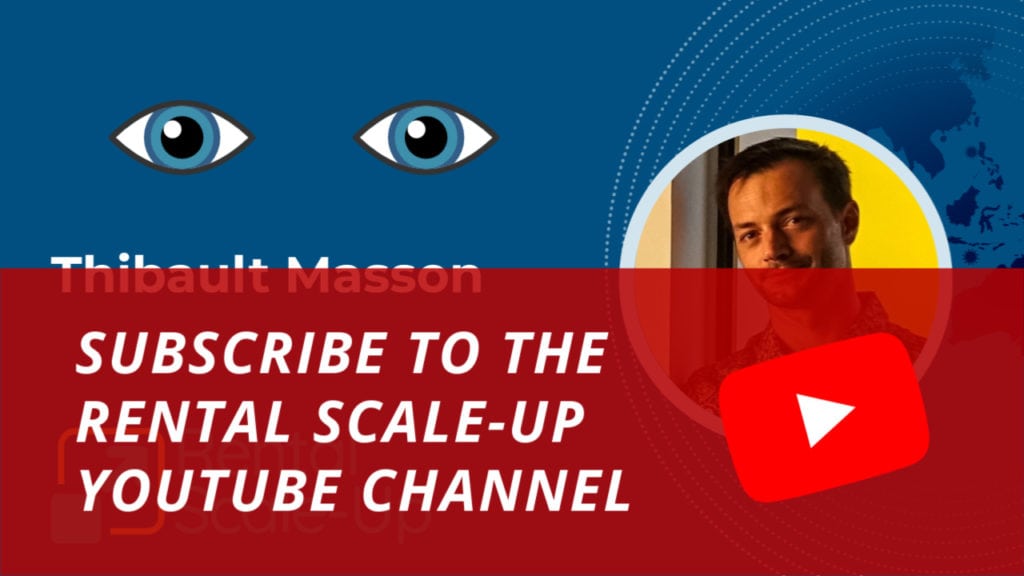 To make it easier for you to find the videos that will bring the most value to your current situation, we have divided the videos into several shows:
Discover which vacation rental website is the best for your business: Airbnb vs Vrbo, HomeAway vs Vrbo, Airbnb vs Booking.com? We give you tips on how to optimize your Airbnb, leverage Vrbo's tools such as Market Maker, and discover the secrets of the Booking.com extranet. Real-life vacation rental managers and owners also share their experience of using the main OTAs, as well as niche vacation rental websites.
Make the best decision for your business by learning more about vacation rental software and technology companies through our videos, reviews, and interviews. We cover topics such as Airbnb pricing, vacation rental revenue management, channel managers, property management systems, dynamic pricing, Airbnb automation, guest messaging, operations, data analytics, calendar synchronization between Airbnb, Vrbo, and Booking.com, differences between Guesty, Rentals United, and Streamline.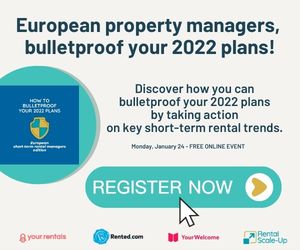 Grow your vacation rental business. Discover how short-term rentals & Airbnb management companies are leading the way to more bookings, less operational work, and better performance on Airbnb, Booking, HomeAway, Vrbo, and with direct bookings. We interview real-life vacation rental property managers to know about their best practices, actionable insights, and hosting tips. We give you the inspiration to adapt your vacation rental business plan to the new reality, from going after extended stays to rethinking the meaning of managing luxury villas.
Selected videos from the best vacation rental conferences: Rental Scale-Up, VRMA, Vacation Rental World Summit, Skift, Phocuswright, Host, Short Stay Show, and Guestyval. Conferences help the vacation rental industry come together, enable property managers and Airbnb hosts to discover new technology and service vendors, discover the new features from vacation rental websites such as Airbnb, HomeAway, Booking.com, and Vrbo.