Is the summer 2020 travel season going to be a total bust? As a property manager, you're probably wondering when travel will bounce back. The good news is that the rebound is already starting, and we're seeing some distinct booking trends for the summer months. This article will show you how to optimize your Airbnb to meet the growing demand for summer travel.
According to Airbnb, these are the four main travel trends for summer 2020:
"Staycations" or travel within driving distance
Flexible cancellation
Long-term stays
Special offers
Wondering how to optimize your Airbnb for summer and make the most of these trends? Let's dive in.
Target nearby stays
Being stuck at home without a summer vacation in sight is a tough situation indeed. With international border closures and uneasiness about air travel, we're seeing a major travel trend emerge this summer: nearby stays. People still want – and are still taking – their vacations, but instead of hopping on a plane, they're jumping in the car and driving to domestic destinations.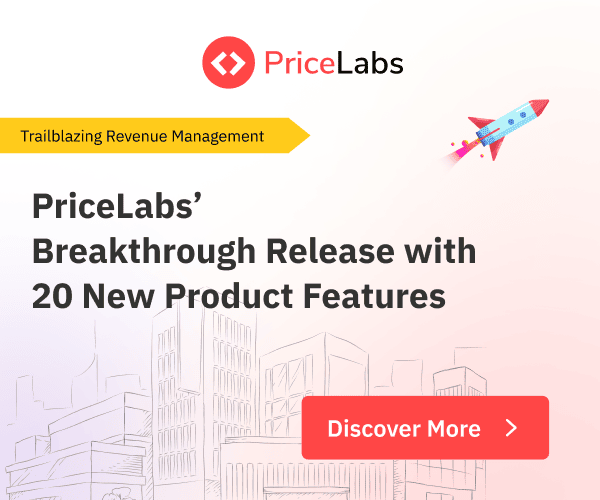 Curious about how to optimize your Airbnb properties for these guests who aren't traveling as far? Add features and amenities that give guests plenty of things to do during a social distancing vacation. Stock your cabinets with board games, set up streaming services like Netflix or Hulu, install a bluetooth speaker, and maybe even provide some in-home fitness equipment, like yoga mats. Just be mindful that these items will need to be cleaned between stays.
Offer flexible cancellation policies
If there's one thing we know about the COVID-19 pandemic and travel, it's that we don't know what will happen next. Guidelines change from one day to the next, and travel plans can change in an instant. It's understandable that travelers don't want to be locked into a non-refundable Airbnb if there's a chance their travel plans get interrupted. As a result, Airbnb has noticed a shift in traveler preferences toward flexible cancellation policies.
Wondering how to appeal to today's risk-averse guest? It's easy to optimize your Airbnb listings for these guests. Simply adjust your cancellation policy to Airbnb's Flexible or Moderate option. If you're worried about a higher cancellation rate, just remember that a few free cancellations are better than no bookings at all if you have a non-refundable policy in place.
How to optimize your Airbnb for long-term stays
Since the beginning of the COVID-19 pandemic, Airbnb has noticed an uptick in stays longer than 28 days. People seem to be trading their crowded city homes and apartments for more spacious places with fresh air and backyards. If you can work from home and the kids are engaged in online school, then why not enjoy a change of scenery at an Airbnb for a month or two?
To attract long-term bookers, you can offer a monthly discount on Airbnb. Not only will guests see a more competitive rate, but your listing will also benefit from special merchandising (like strike-through pricing) in the search results. Once you've received a long-term booking, remember to ensure your property is set up for long-term guests. Consider adding more towels, linens, cleaning supplies, kitchen equipment, and entertainment amenities to keep your guests comfortable and happy during their stay.
Run attractive discounts and promotions
Of course, these trends do not mean travel has bounced back 100%. It's still a very competitive market, with many properties competing to reach the same guests. To help you highlight your summer discounts, Airbnb launched some new promotional tools that give you extra merchandising in the search results. Now you can easily offer an early bird discount, a last minute discount, or a discount based on a certain length of stay – and discounts of at least 10% will now receive special tagging in the search results and on your listing page.
Ready to give these strategies a try? We'd love to hear how it goes.