Airbnb and Vrbo have recently been in the news for presenting some of their measures to better protects hosts. As Brian Chesky announced when presenting Airbnb's Winter 2022 Release, the company will require all users booking reservations on its platform to verify their identity to book a reservation. This requirement is already enforced in 35 countries but will be global this Spring.
As for Vrbo, it's rolling out its party booking prevention measures. What's interesting is how different it is from Airbnb's own party prevention measures: While Airbnb detects and cancels bookings on its own, giving hosts no recourse if the company cancels a booking, Vrbo on its side detects a potential party booking, lets the host knows about it, and gives them the freedom to cancel with no fee if they want too. Another difference with Airbnb is that Vrbo does not use demographic data, such as age: You may remember that Airbnb forbade, under some circumstances, users under 25 from booking on its platform.
Airbnb making verified IDs global
Airbnb had announced that travelers need to verify their identity to book stays in 35 countries, representing 90% of Airbnb's bookings. Since 16 November 2022, this requirement has come into effect in Australia, Austria, Belgium, Brazil, Canada, Chile, Colombia, Costa Rica, Croatia, Denmark, Dominican Republic, France, Germany, Great Britain, Greece, India, Indonesia, Ireland, Italy, Japan, Korea Malaysia Mexico, the Netherlands New Zealand Norway Philippines Poland Portugal South Africa Spain Sweden Switzerland Turkey and the US (including Puerto Rico). In Spring 2023, this verification process is planned to become a global requirement per CEO Brian Chesky's Winter 2022 Update.
What does Airbnb ask users to verify their ID?
Legal name, address and/or other personal information. Often, these are sufficient for us to verify your identity.
Photo of your Government ID. This could be a driving licence, passport, identity card or visa. Learn more about types of Government ID.
Selfie. We may need to ask you for a photograph along with your Government ID. If you can't provide a selfie that matches your Government ID, you can contact us for an alternative verification method.
Guest identity verification
Vrbo's guest ID verification is lighter.
Vrbo uses data such as a guest's email address, date of birth and physical address to perform basic background checks. To confirm that the account actually belongs to them, guests receive a unique link in their email which must be clicked to confirm their identity. Vrbo verification doesn't always require photo ID or proof of address like some more stringent processes.
Vrbo is rolling out its own party booking prevention system
Vrbo has launched a way to prevent party bookings, but it does not automatically cancel them like Airbnb. Instead, Vrbo will alert the owner and it is up to them whether or not they wish to cancel the booking free of charge. In addition, they state that they consider booking patterns rather than demographic details when deciding to intervene, unlike the age restrictions imposed by Airbnb on certain demographics such as those under 25.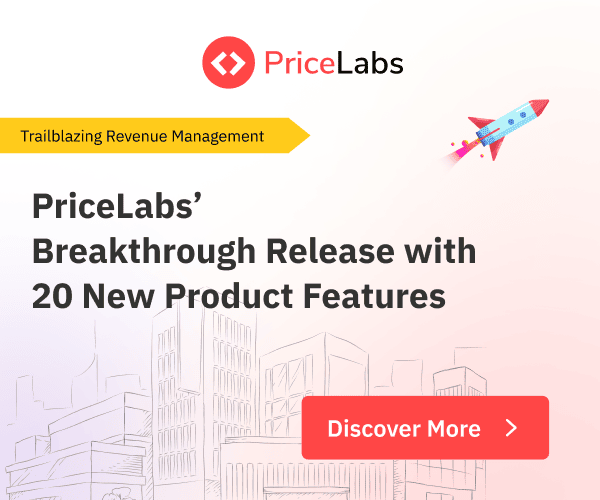 Vrbo has developed a "risk score" system that takes several different factors into account when scoring the potential risk of a booking. This includes the stay length, the time before the stay starts, the number of guests, the number of beds in the listing and any other amenities, along with the weekday of the first booked night. However, demographic information is not considered and no personal data is shared.
Vrbo has developed a system that detects potential high-risk bookings and alerts the host to this concern. This allows them to cancel the booking free of penalty if they so choose. Furthermore, the guests receive an alert message before booking, reminding them of Vrbo's policies against disruptive gatherings and similar nuisances. However, Vrbo does not take any action on its own and only the host or booking party can make the decision to block or cancel a booking.
Airbnb blocks guests from bookings or cancels their reservations; Hosts have no say
Airbnb has implemented measures that have led to a 56% decrease in party incidents globally. These restrictions were first trialed in 2020 and further reinforced this New Year's Eve, resulting in around 340,000 would-be bookers being blocked from booking stays or being encouraged to book a hotel room instead; this included 120,000 US travelers, 34,500 UK customers, and 13,000 Australians.
Airbnb and Vrbo Join Forces to Increase Community Safety
Airbnb and Vrbo have joined forces to create the Community Integrity Program, a collaboration that promotes community safety by sharing information about potentially problematic listings and enforcing action against repeat party-house violators.
Conclusion
Vrbo and Airbnb have both taken steps to reduce the number of disruptive gatherings and party incidents. Vrbo has developed a system that detects potential high-risk bookings and alerts the host to this concern, offering them the option to cancel free of penalty. Airbnb says that it has implemented measures that have led to a 56% decrease in party incidents, blocking or redirecting those who don't meet their standards or policies. Collectively, these measures may ensure that hosts and guests alike can enjoy their stays without disruption or nuisance.
Companies like Safely, Enso Connect, and GuardHog contend that Airbnb's and Vrbo's measures are inadequate; unlike Airbnb, Vrbo's approach is much more relaxed, allowing vacation rental managers greater autonomy in deciding what is best for them.