Recently, there were murmurs that Expedia was set to remove vacation rentals from its website. But according to travel publication Skift, the company would not go through with such a decision as it would go against their own interests after vacation rentals had become an important source of profit during the pandemic.
So, what's happening? At Rental Scale-Up, we believe that vacation rental owners possess different needs than those typically found on an online travel agency like Expedia, rendering Expedia Partner Central not always able to provide the necessary support. Consequently, according to our sources, the Expedia Group has asked thousands of homeowners with existing expedia.com accounts to open a new vrbo.com host account instead. Although travelers will be able to book listings through either Vrbo and Expedia, hosts will have to log into the Vrbo website if they wish to manage listing settings, bookings, and messages due to Vrbo's Owner Dashboard being more tailored to small-scale rental managers' needs.
Expedia's unified tech platform: 1 supply marketplace, several distribution brands
Expedia Group has a long-standing tradition of unifying its websites under one tech platform. This includes Expedia.com, Hotels.com, Orbitz.com, and Travelocity.com, among others, all running on the same underlying platform. By doing so, the group can maintain a single marketplace and share its range of offerings with clients on different brands in international countries. Moreover, this arrangement also results in suppliers accessing the same management tools, under Expedia Partner Central, for listing properties across the group's many brands.
Expedia and Booking's listing management tools were initially developed for hotels, not vacation rentals
Websites such as Booking.com Expedia, or Hotels.com initially focused on hotels and bed and breakfasts. For a long time, vacation rentals were largely neglected and not given proper consideration. These platforms allowed users to list their residences, but the tools provided were made with hotels in mind, not those who rent out entire units. Cancellation policies, instant bookings – all these services were created to help hotel owners increase occupancy rather than meet the demands of vacation rental owners and managers who are also concerned about screening guests and providing access at convenient hours.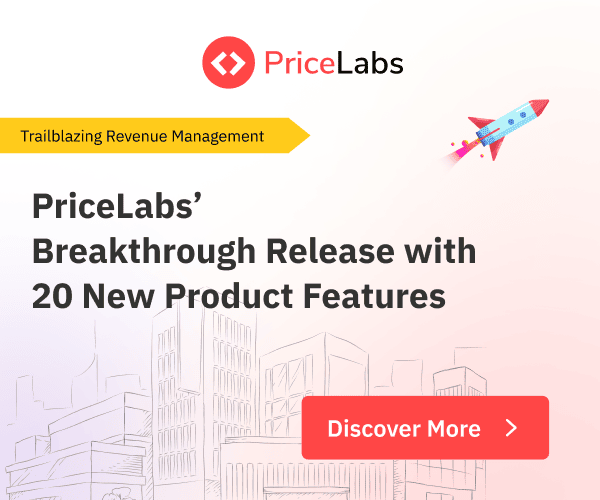 How Booking.com Adapted Their Extranet for Vacation Rental Owners and Managers
8 years ago, when Booking.com chose to give vacation rentals the attention they deserve, they built a business unit called Booking Home. Not only did this team need to improve the visibility of these rental options on the guest-facing side, but they also had to make their internal tools (the Extranet) easier to use. Hotel revenue managers are used to dealing with dozens of rate tables and cancellation policies for one hotel. Still, vacation rental owners don't want complexity – they simply need a few straightforward cancellation policies that are easy to comprehend and apply. They don't have the time or willingness to become experts at navigating the extensive capabilities of the Booking.com Extranet.
Yet, Booking.com had to take action to compete with Airbnb: they committed years of effort and resources to make their Extranet effective enough for vacation rental hosts to be able to list and manage their properties on the platform. This took a lot of time and money, but it was deemed essential to increase the supply of vacation rentals on their platform.
Expedia Group can mutualize its vacation rental supply across its brands, while leaving small owners on Vrbo
Expedia Group had more options than Booking.com regarding their vacation rentals. These included:
Having Vrbo as the only brand offering vacation rentals
Allowing vacation rental managers and owners to list via Vrbo, but distributing supply across all Expedia Group brands
Instructing vacation rental owners and managers to start listing on Expedia while phasing out Vrbo's platform and hosting tools
Distribution of Vrbo's vacation rental listings across Expedia brands took longer than anticipated. The Expedia Group CEO has commented on this multiple times, and the plan for 2023 is to finally incorporate Vrbo into the group's shared platform.
Professionals in the vacation rental industry should have no issue using a feature-rich marketplace such as Expedia Partner Central. However, for smaller hosts, this may present too much complexity. For these reasons, it would make more sense for the Expedia Group to keep a dedicated section of the Vrbo website where these smaller hosts can use the specialized tools Vrbo has developed over many years. Moreover, Vrbo support teams can offer specialist advice to individual hosts.
The effort of adapting Expedia Partner Central to meet the needs of individual vacation rental hosts, similar to what Booking.com had to do with its Extranet, doesn't seem worth it as there is now an opportunity to create and maintain a single platform tailored towards the needs of vacation rental hosts while also ensuring that distribution remains uniform across all brands.
Easier to compete with Airbnb as Vrbo rather than as Expedia
When considering individual hosts, Airbnb sets the standard with its suite of powerful yet simple tools designed to help them list their properties (e.g., Airbnb Setup), get advice from other hosts, and stay reassured throughout the process. Offering such resources through Expedia Partner Central for hotels and vacation rental managers would be redundant as these professionals likely have their own systems in place. Still, smaller hosts may seek an alternative to Airbnb that Vrbo can provide.
Conclusion
From what we understand, Expedia Group's decision to invest in Vrbo and keep individual hosts within their platform is wise. Vrbo has the necessary tools, services, and support that small hosts need to list their properties, get advice from other hosts, and gain assurance in the process– an alternative to what Airbnb offers. Keeping these users within the same platform allows for cohesion in distribution across all Expedia brands while simultaneously catering to individual rental needs.