Have you made yourself free?
In August I had a horrible experience.
With no prior warning, a friend my age who runs a holiday rental business had a massive heart attack and died.
It was a terrible loss of a fantastic person, but it got worse. He had done the entire booking and back office part of his business and his wife had done a lot of the polish that resulted in delighted guests. But she knew nothing about what happened behind the scenes.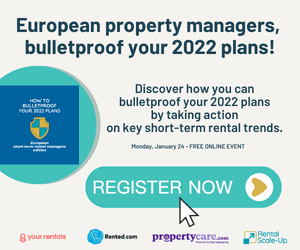 Happily, after some very serious scrambling, his wife made some quick support arrangements for someone to help while she started to put her life back together.
It made me realise that my business was much the same. Although I had good processes, they were not pulled together in a single document that anyone could pick up and run with. Also my wife and business partner had not been thoroughly trained in the work I did.
I was in exactly the same position as my friend, with the same business exposure. The same double whammy if I were to fall sick.
Time for action.
So I spent a few days putting together all my processes into a well organised folder, and my wife has been trained so if the worst were to happen she would know exactly what to do. Even better the entire operation can be outsourced within hours. I also put all our processes onto the cloud so we can share them and there is just one version.
Here is my checklist of processes:
List of advertising websites, with logins, passwords and payment arrangements
Process for enquiries, bookings and reviews
All templates
Process for taking payments and schedule for staged payments
Recording system for bookings
Arrangements for cleaning, laundry and consumables
Contact details for all suppliers
Financial recording system
All the other little things that would fall through the cracks
I'm now free to outsource any part of the business any time I like, and free up my time. For example like going on a holiday to a place without internet.
Last year I learned the hard way what it is like to be without internet. We were in Cuba for a few weeks and the promised hotel wireless internet was a mirage. I spent 2-4 hours a day struggling on wobbly internet in a distant hotel, just to keep my rental guests flowing seamlessly. It wasn't much fun, although I did enjoy other things in Cuba such as the time warp of old cars, old buildings and fabulous music.
There was another way and I was not organised enough to do it. I am now!
HOW DO YOU SHAPE UP TO THE CHALLENGE?
Can I challenge you my reader?
What would happen if you or a key member of your rental business were suddenly incapacitated? Are you chained to your business unable to take a holiday? Would your business survive?
Do you have a clear set of processes in a readily accessible location? Could anyone pick them up and keep the business running without serious business income loss?
Let me know how you shape up!